Front-end Developer
Freedom, creativity and teamwork are the key components that make our development team successful. Are you ready for a new challenge within a fast-growing international scale-up? Then keep on reading and join the Klippa team in Groningen!
What will you be doing? 
Making good performing and user friendly web and mobile applications is your main goal as a front-end developer at Klippa. We are hosted on an Azure Kubernetes cluster, work with Docker and use libraries such as Angular, Typescript and Nativescript to develop Klippa's web and mobile applications. In addition to our most used front-end scripting language Typescript, we also use Go and Python to power our backend. Besides developing, you will coach and support junior front-end developers.

Who are we looking for? 
As a driven and ambitious front-end developer, you are critical towards the status quo. Creating software that is built to last is a must for you. You value high quality code and don't like 'quick and dirty' solutions. You're focused on the future: you think ahead and make software that lasts. In addition to working within the front-end development division, you also work a lot with other divisions. It is therefore very important that you are open and have the capacity to explain to others.
 In addition, we expect that you: 
– have experience with Javascript; 
– speak English fluently. Since Klippa is an international orientated company. 
– are aware of the latest development technologies and constantly want to expand this knowledge. 

Who are we?

Founded in 2015 and active in countries all over the world, Klippa is a fast-growing IT scale-up. We started out as a start-up specialized in digitizing paper receipts, but we now offer numerous services in automated document processing. We developed our own OCR (Optical Character Recognition) technology that allows us to scan and process any type of document automatically, from invoices to passports. It is our mission to use the very best technology to relieve people from having to do tedious administrative tasks. We make work more enjoyable, we prevent errors and fraud, we reduce costs and we enable organizations to focus on their core business. 
Our goal is to use the very best technology to relieve people from having to do tedious administrative tasks. We try to use machine learning techniques as much as possible with the aim of continuing improvement. We promote freedom and responsibility and expect our people to care about our company, product, clients and goals. You will be working in a team of 20 other developers. In addition, you will also collaborate a lot with other teams within Klippa. Think, for example, of back-end developing and sales. We believe that teams achieve more than individuals: we succeed by working together. During the breaks we like to play a game of Fifa on the PS5 or table tennis. At the Friday Night Drinks we like to organize Call of Duty LAN-parties at the office and of course have a beer. Or two.
What do we offer?
We offer you a place where there is room for your creativity, entrepreneurship and development. A pleasant working environment is important to Klippa. Therefore, we regularly organize fun activities, such as our monthly Klippa team event.
Furthermore, you can expect: 
– A full-time (40 hours a week) job as a front-end developer. 
– A competitive salary.
– 25 vacation days per year (based on a full-time contract) and 8% of the gross wage of the previous year holiday allowance. 
– pension accrual and a personal development budget. 
– a company laptop and a hybrid (flexible) workspace.
Developers at Klippa make awesome software, but they also like to joke around from time to time. That's why we collected some of the
funniest developer jokes
for you!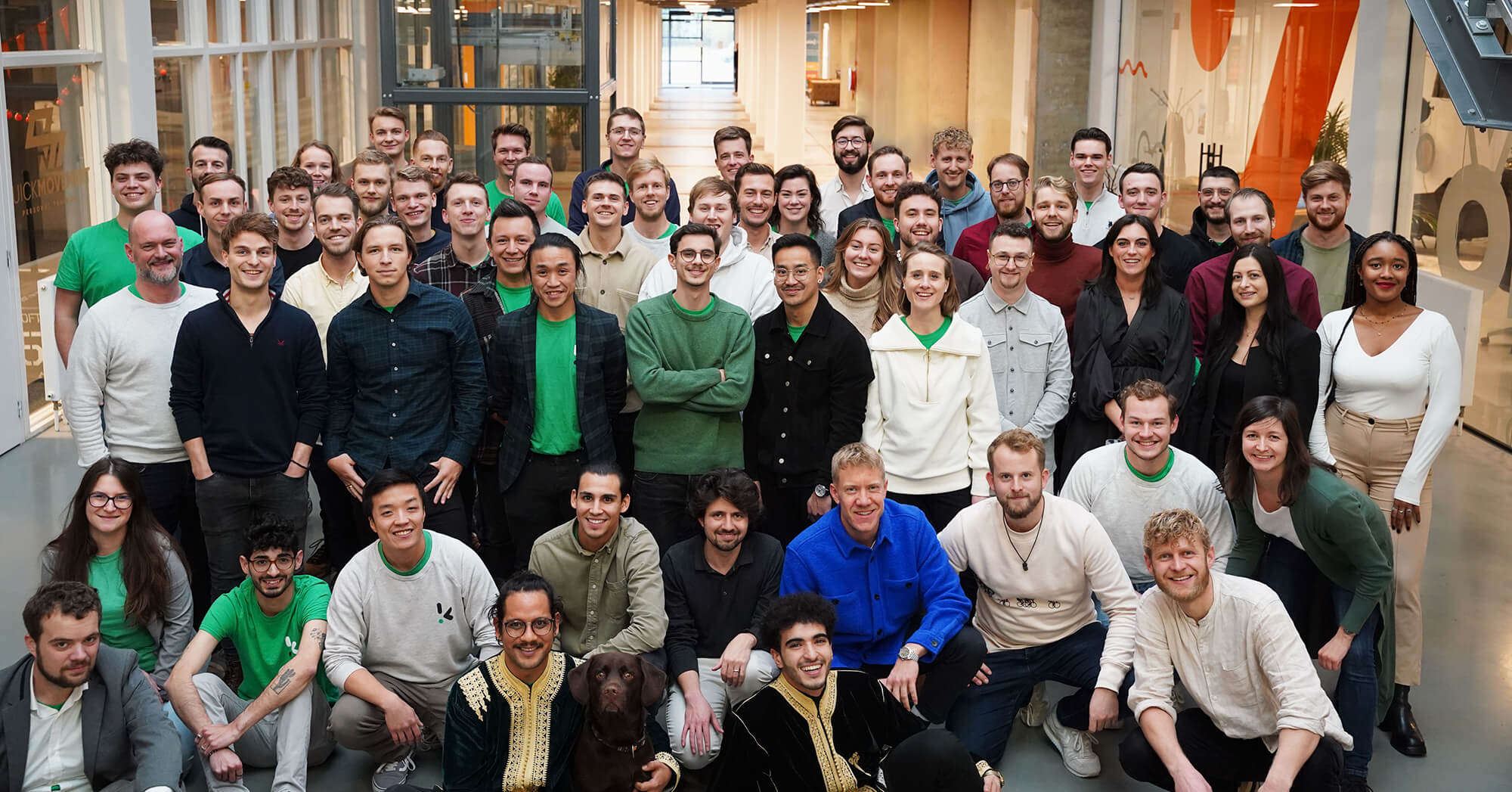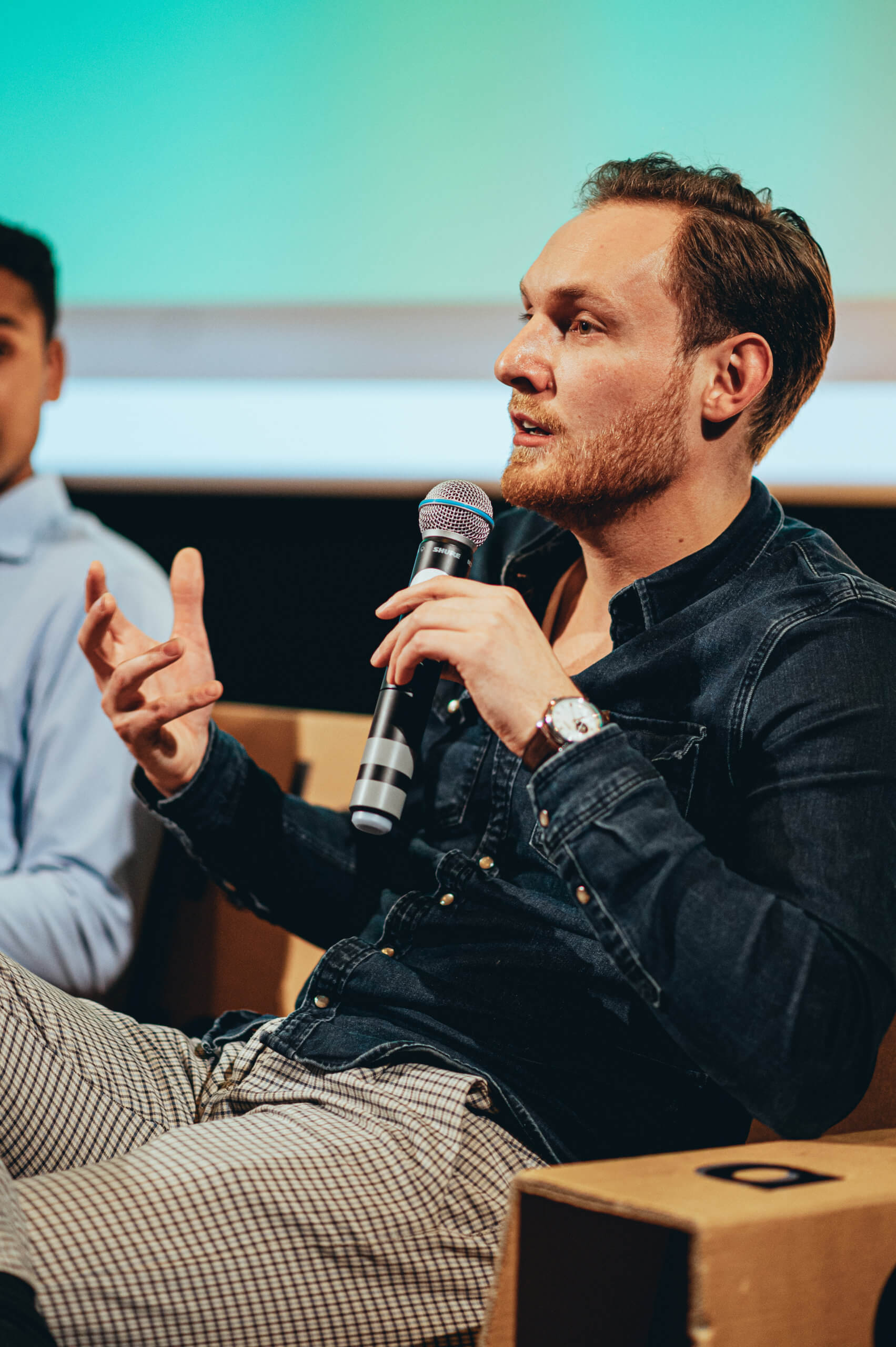 Would you like to know more or apply?
Contact Yeelen Knegtering (CEO & Co-founder)
For recruiters:
Acquisition based on this vacancy is not appreciated. Klippa does all its recruitment in-house.