AI Engineer
About the position
Artificial Intelligence has become an integral part of today's world. And that certainly applies to the applications of Klippa! Since 2015, the team has been working hard on the systems for automatically classifying, anonymizing, parsing, processing and validating (data from) documents and images. As a result, Klippa processes millions of documents and images per month from customers all over the world. 
In order to realize our ambitious growth plans, we are looking for additional AI Engineers for our office in Groningen. Together with a team of 6 ambitious AI engineers and 5 Python backend developers, you work on existing and new NLP and computer vision models on a daily basis. 


Who are you?
As an AI Engineer you have already gained quite a bit of experience. But that doesn't stop you from still acquiring and applying new knowledge. You are able to quickly develop prototypes independently, but also in a team. 
You also have: 
– At least 2 years of experience with Python and preferably a second language. 
– Experience with OCR, data analysis and/or machine learning (plus).
– Knowledge of Docker, Scikit learn, Tensorflow, Pandas and Pytorch (plus). 
About Klippa
Klippa is an ambitious software scale-up that is now 6 years old. From our offices in Groningen, Amsterdam and Brasov (Romania) we work with approximately 60 specialists, on building and selling technologically advanced SAAS solutions. 
Our domain is the fintech and accounting market, which we serve with our off-the-shelf products (platform, web, app) as well as API-based solutions for claims and invoice processing, machine learning and data extraction (OCR). With these techniques we help organizations in SMEs, financial institutions and governments to digitize their current, analog processes. As a result, we achieve major time and cost savings for and with our customers. 
Our playing field is a very fast growing market with enormous opportunities worldwide. Klippa serves customers in 30 different countries and the team is therefore very international. For example, we have colleagues from the Netherlands, Germany, France, Mexico, Portugal and the UK. We like to work on the frontline of technology and are constantly improving and innovating! 
What do we offer?
We offer you a place with a lot of ambition, where there is room for your creativity, entrepreneurship and development. A pleasant working environment is important for Klippa. That's why we regularly organize fun activities, such as our monthly Klippa team event. 
Furthermore, you can expect the following: 
1. A part-time or full-time (32 to 40 hours per week) position as an AI Engineer. 
2. A competitive salary. 
3. A 50/50 pension at Brand New Day. 
4. An end-of-year bonus if you and Klippa perform well. 
5. 25 vacation days per year (based on a full-time contract) and 8% vacation allowance. 
6. A personal development budget of 250 euros per year that can be freely spent. 
7. From 10 kilometers one way, travel allowance of €0.19 per kilometer or a public transport card at the expense of Klippa. 
8. An employer with an eye for people and the environment.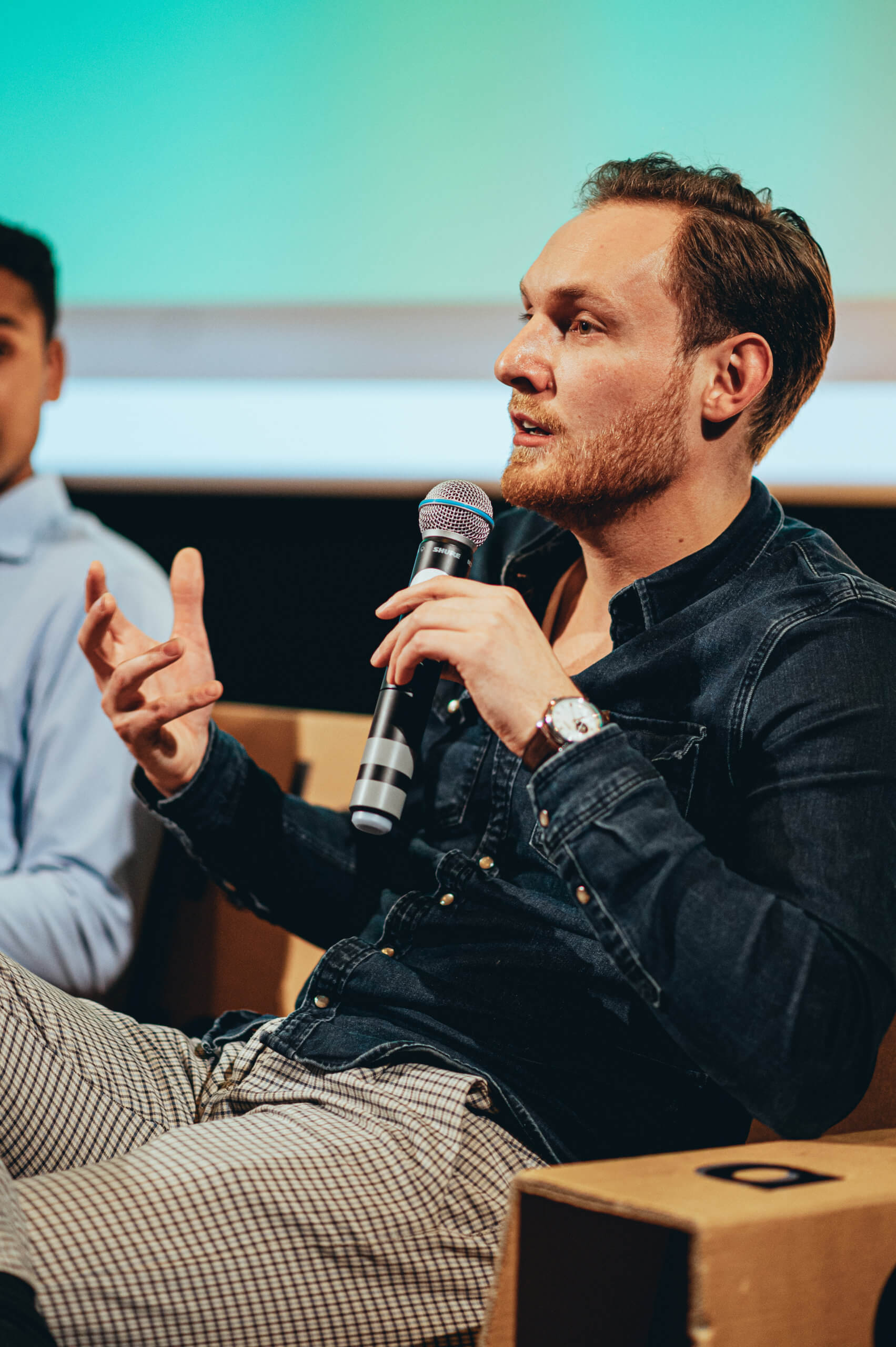 Would you like to know more or apply?
Contact Yeelen Knegtering (CEO & Co-founder)
For recruiters:
Acquisition based on this vacancy is not appreciated. Klippa does all its recruitment in-house.