Klippa offers document processing, classification and data extraction solutions for the accounting sector
Bookkeeping software, ERP software and even challenger banks are processing major amounts of receipts, invoices and other financial documents for accounting purposes. Our smart document solutions help to maximise processing efficiency and minimise cost for you and your customers.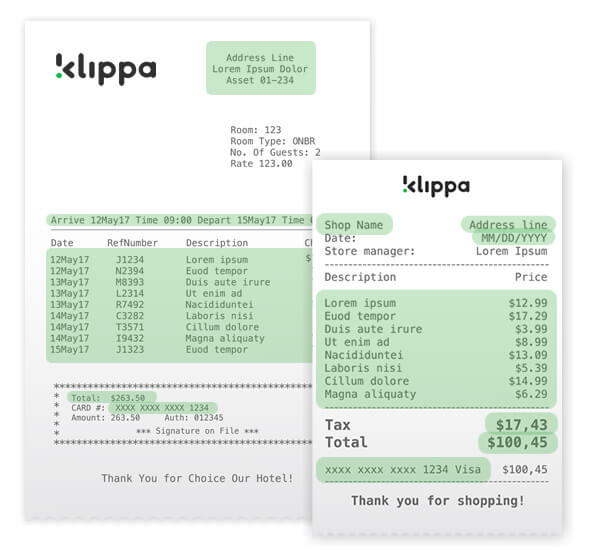 Klippa OCR API
Integrate our OCR API into your accounting, ERP or banking software to classify, process, validate and extract data from financial documents within seconds. Many languages and documents such as receipts, invoices and bank statements are supported.
Klippa Scanning SDK
Our scanning SDK enhances the user experience of your mobile apps and improves scanning quality. Native IOS and Android apps are supported, as well as cross platform applications.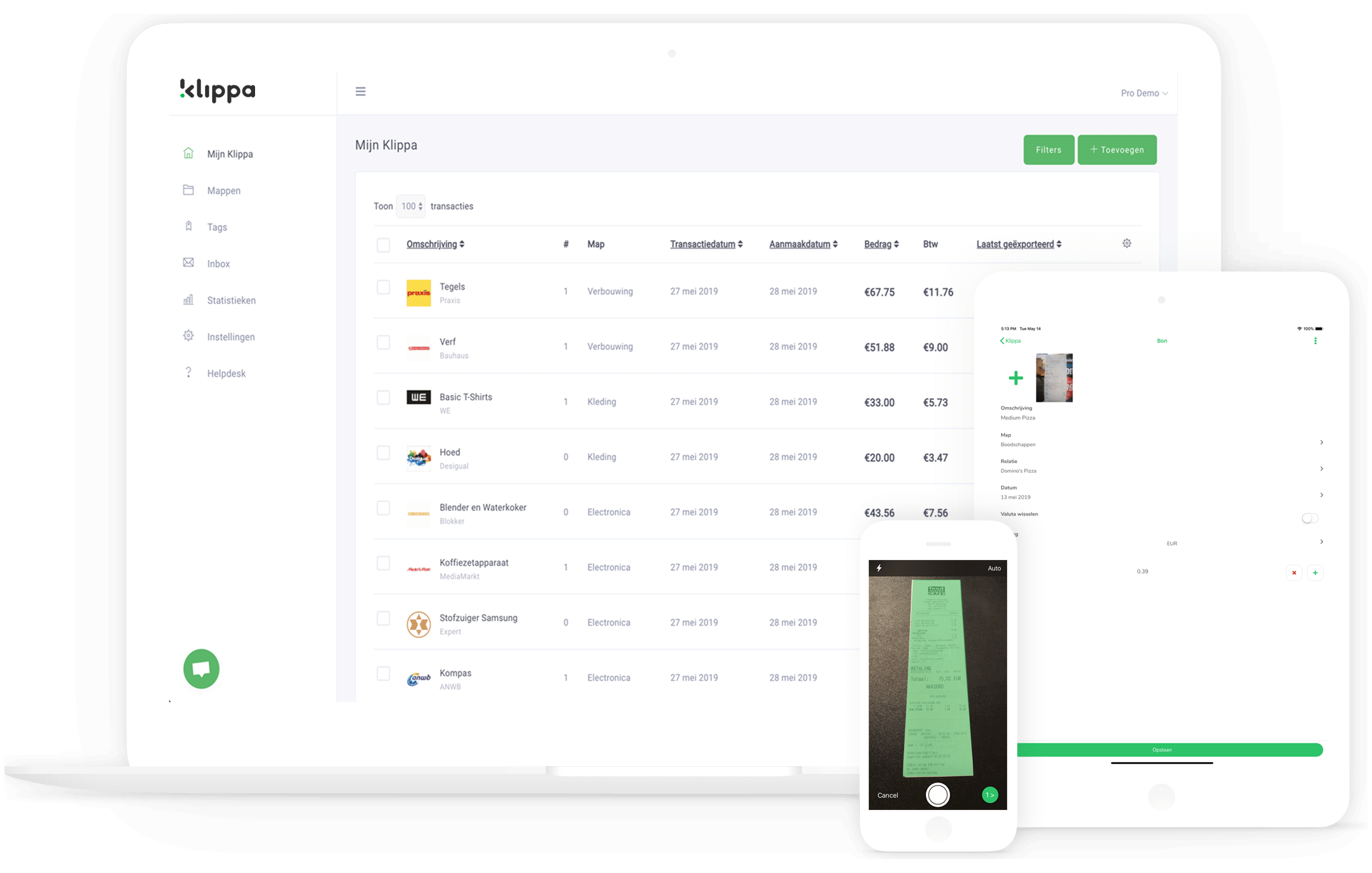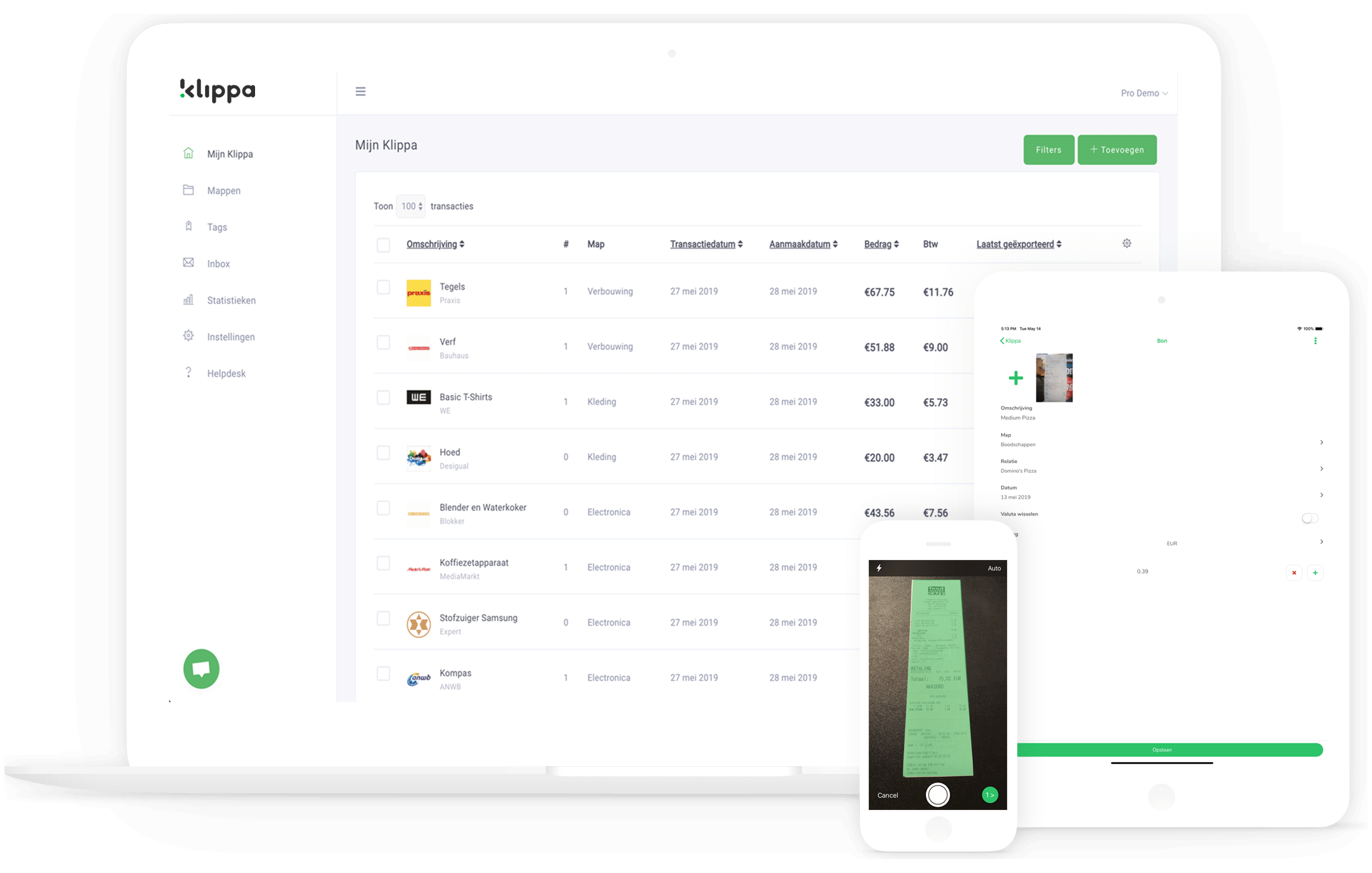 Klippa All In One
With Klippa All in One, companies can scan, manage, approve and process their expenses and invoices in the cloud. Help your clients to digitise their AP process, by connecting Klippa All In One to your accounting or ERP software via our API. Also available in white label.