Klippa DocHorizon
One platform to automate all your document related workflows. Automatic OCR, extract data, anonymize, convert, classify and verify documents with the Klippa DocHorizon platform. 
AI powered Intelligent Document Processing.
One platform for all your document automation needs
Klippa DocHorizon helps organisations around the world to automate document related workflows. The platform consists of various modules that can be used together or independently. The following solutions are included: mobile scanning, OCR, data extraction, classification, document conversion, anonymization and verification. 
No matter what document automation challenge you are facing, we are here to help you out.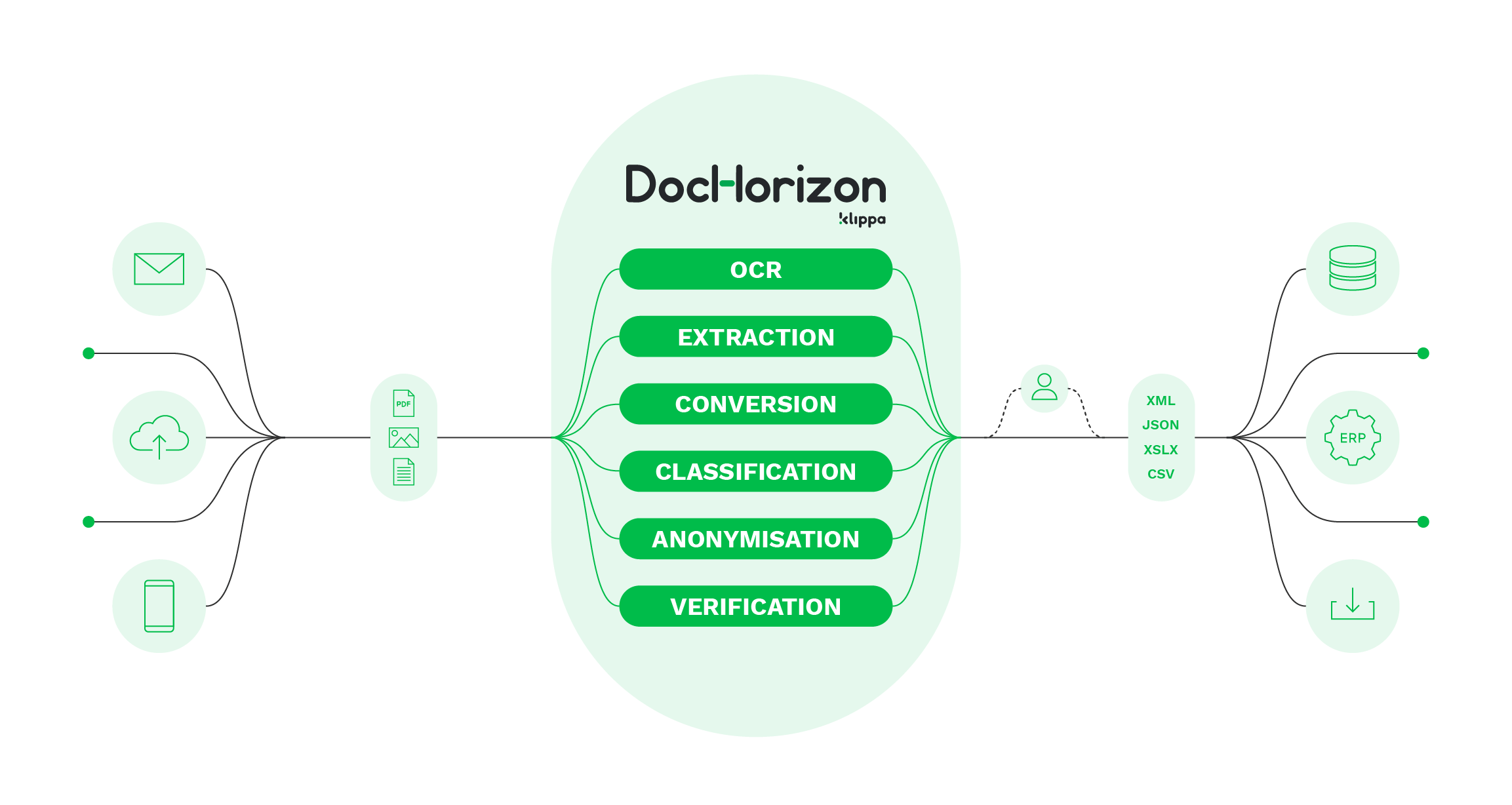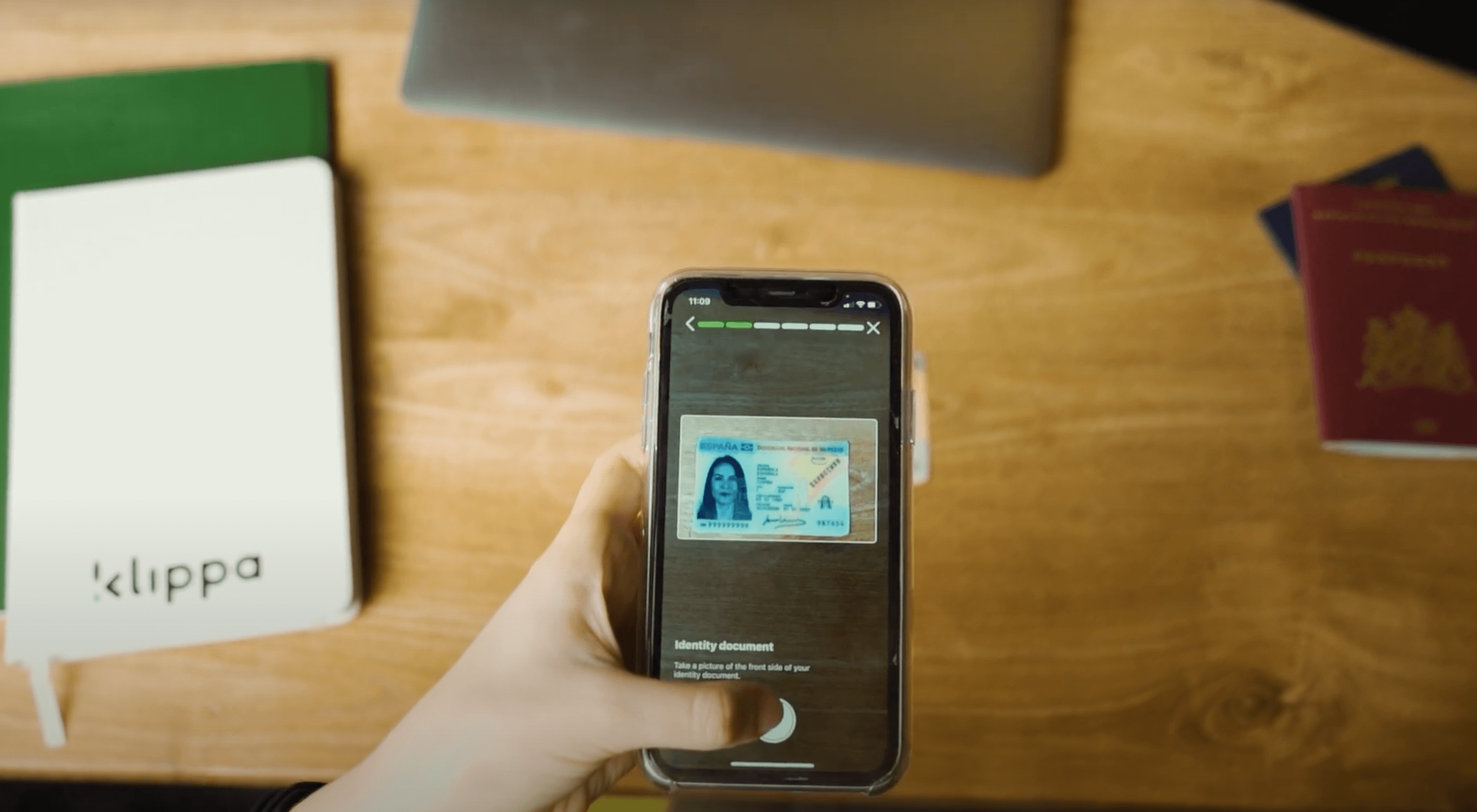 Scan document from mobile devices any place any time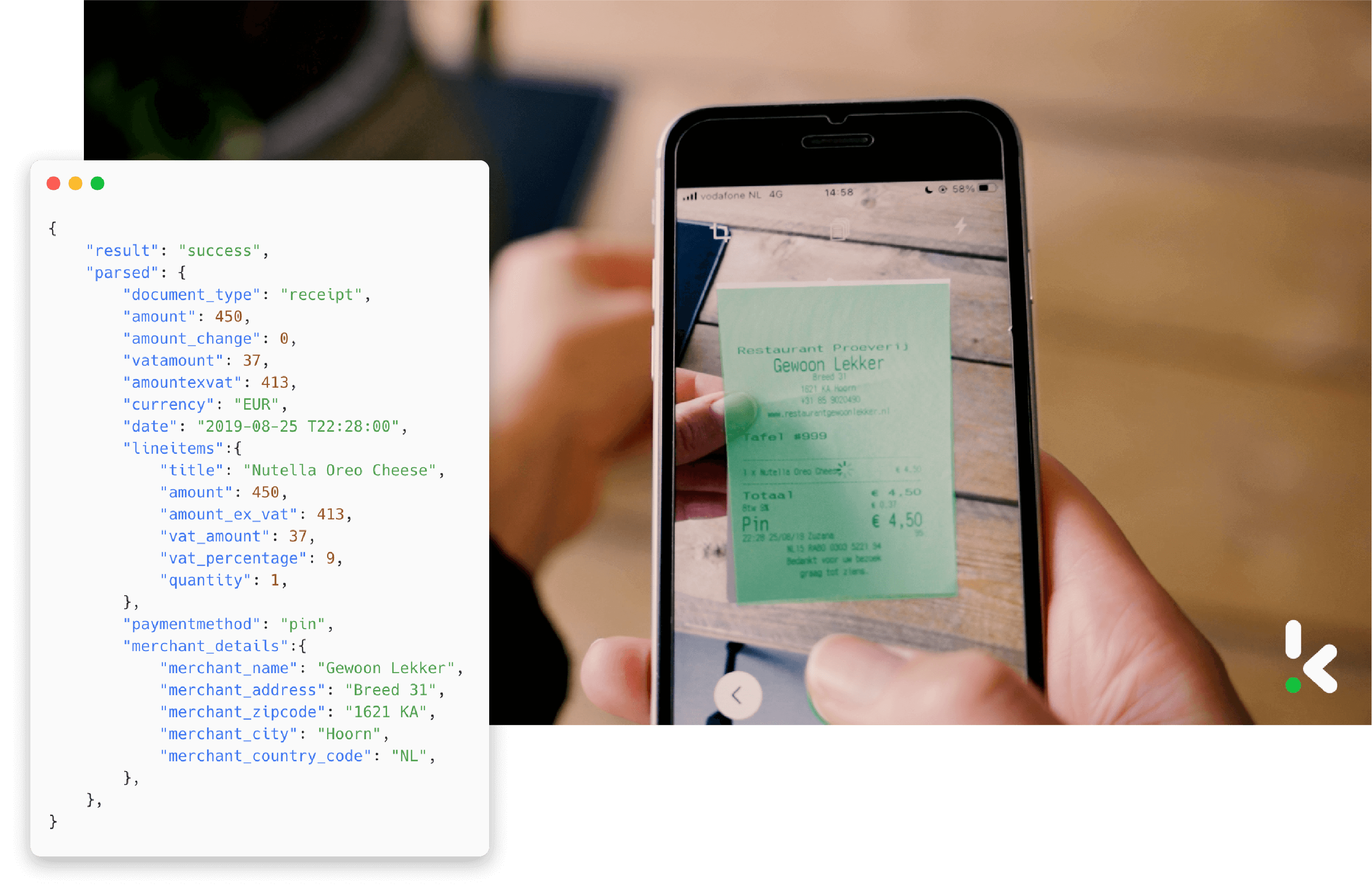 Turn documents into text and structured data formats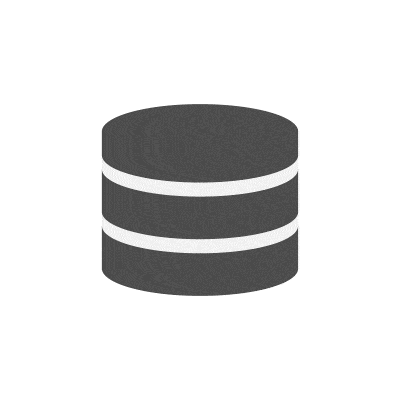 Classify, organize and anonymize documents with OCR and AI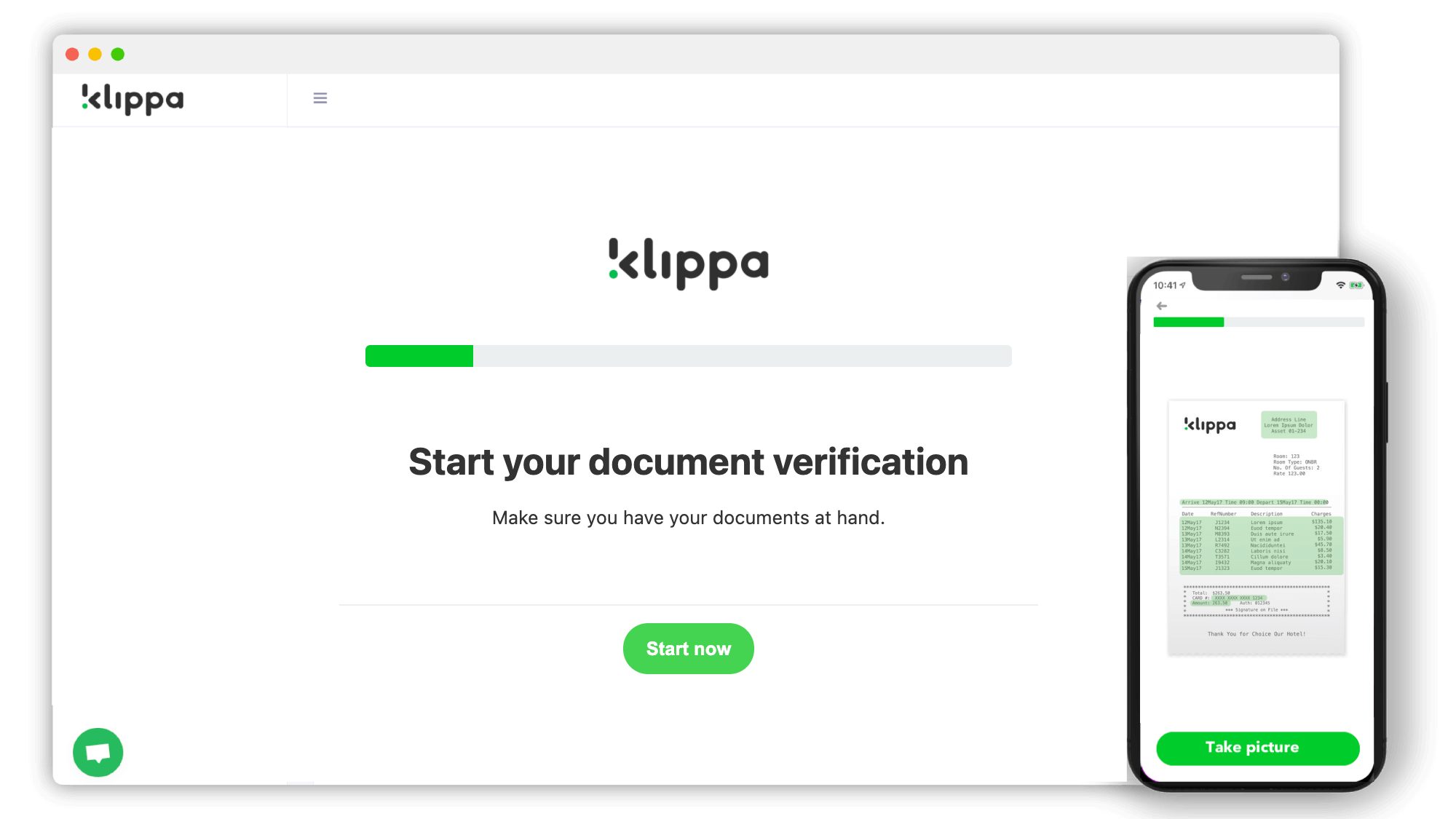 Automate verification and compliance with OCR and AI
Companies that use Klippa DocHorizon save time, reduce cost and prevent fraud. Are you ready to improve?

What can you do with Klippa DocHorizon?
Catch fraudulent documents
Automatically parse documents for useful data
Cross check documents and data points
Automated data discovery and inventory
Convert documents from / to various formats
Fully customizable to your needs
How does Klippa DocHorizon work?
A picture tells more than a thousand words. Below is an example of the three steps our software takes to automatically extract data from documents.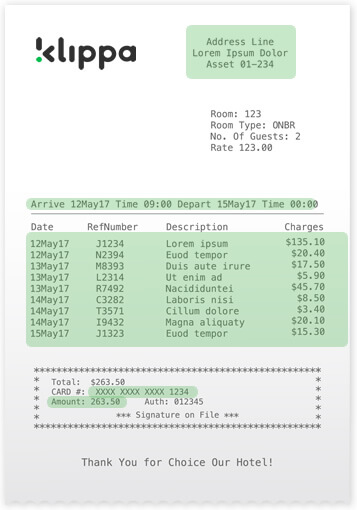 Upload, scan or email documents to our platform.
The first step is providing a picture or a PDF file of a document, such as an invoice, to our API. Usually this is done from a mobile app, email, FTP or web application.
The document can be sent cropped or uncropped (with background). If it is sent uncropped, the Klippa API will automatically crop the document.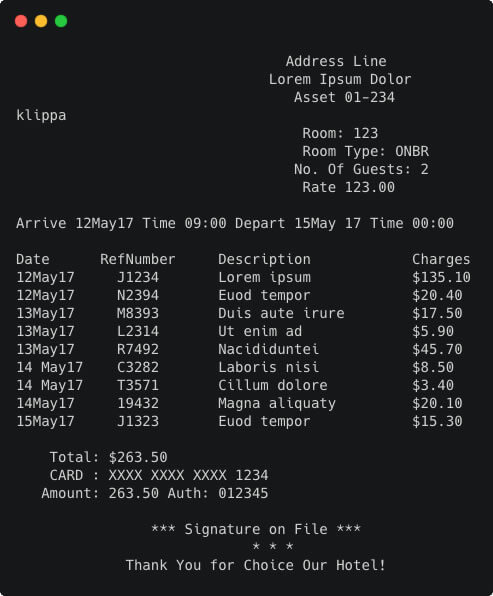 Image to text using OCR
As soon as a picture or PDF is sent, it is converted to a TXT file. In this step all the text from the document is extracted, but it is not yet structured.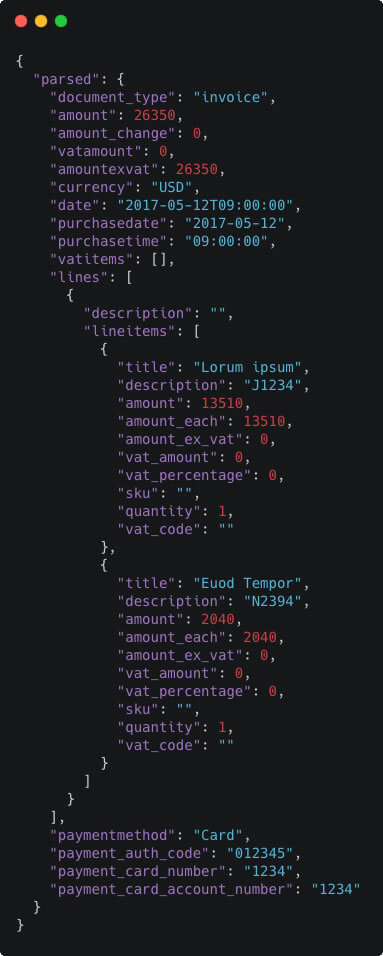 Getting a response from the API
The Klippa Parser takes the TXT gained from the OCR in step 2 and converts it into structured JSON using machine learning. The JSON is then returned as output from the API.
From this point Klippa offers multiple additional steps depending on your workflow. Data can be processed, classified and/or verified with third party sources. The output can be delivered in a format of choice and delivered on a location of choice (API, email, FTP etc.).

The image on the left is a simplified example of a JSON response.
What document types are supported by Klippa DocHorizon?
The DocHorizon platform can process any type of document in any type of workflow. The following list gives you an idea of the type of documents our clients process via DocHorizon. In case you wonder if we support a certain document that is not on the list, feel free to
contact us
.
Curious if we can help you?
Our automated document management, processing and data extraction solutions add value to companies big and small, all over the world.

Frequently Asked Questions
What document types are supported?
Klippa DocHorizon supports many different types of documents and files. It works most seamlessly with receipts, invoices, credit card statements, contracts, passports, ID cards, driving licenses and Chamber of Commerce documents.
Other documents like tax statements, payslips, shipping documents and more can be supported on request.
What languages are supported?
At Klippa, we currently provide support for all Latin languages and our software is already being used by clients all over the world to process many different types of documents.
We are continuously working together with our clients to expand our document and language support.
On what platforms does Klippa DocHorizon work?
Our API can be implemented into any web or mobile application of choice. The main source of communication is JSON, so it is independent of specific programming languages.
Our mobile SDKs have been built using native IOS (Swift) and native Android (Kotlin). This means they can be implemented into native apps, but they can also be wrapped for cross platform languages such as Xamarin, ReactNative, Nativescript, Flutter, PhoneGap, Cordova, Ionic and more.
Our web SDK has been built using React and can be implemented into any website or web application that supports Javascript. 

Does Klippa have an API to develop my own integration?
Yes, the Klippa API can be integrated into any software that you may be using.
It is made in a developer-friendly way, so that you can easily integrate components into existing software. It is well
documented
, so that your developers will have all the information they need to successfully implement the API.
Does Klippa apply text recognition (OCR)?
Yes, we do! We apply text recognition with the highest recognition rate possible. The technique we use is OCR, which stands for Optical Character Recognition.
The technology enables you to convert virtually any type of image containing written text (i.e. typed, handwritten or printed) into machine-readable text data.

Visit our
OCR page
for more information.
Does Klippa have documentation?
Yes! Since Klippa was built by developers, for developers, we know the importance of good
documentation
.
Both our API and SDK solutions have the right documentation to easily implement them in mobile and web applications.

What about privacy and security?
By default, Klippa does not store any customer data. Data is always processed under a data processing agreement (DPA) and all service from Klippa are compliant with GDPR.
All data transfer is done via secure SSL connections. Our servers are ISO certified and by default are located in Amsterdam, the Netherlands. Getting a custom server on a location of choice is possible in any location worldwide.
On a regular base, our security is tested via third party penetration testing to ensure state of the art security at all times.
How is Klippa DocHorizon priced?
Klippa works on a monthly subscription basis. The pricing depends on the number of documents you plan to process. High volume document processing results in a lower price per document.
Do you have any questions about our Klippa DocHorizon solution?
Get in touch by mail, phone or chat!