Data Entry Software by Klippa
Eliminate dreaded data entry tasks with Klippa DocHorizon. A complete and secure solution, available via API & SDK (web and mobile). Powered by AI.


Data Entry Automation with Klippa DocHorizon
Klippa DocHorizon
enables you to submit files via the application, web, and e-mail. Our smart data entry software is powered by
OCR
& AI engine, which converts
receipts
,
purchase orders
,
payslips
,
passports
, 
invoices
, and many other documents into structured data within seconds. Structured data can then be stored in a database or sent for further processing.
Submit files via app, web and e-mail
Files can be shared 24/7 for data extraction with our software. Use our online environment, mobile app or send files as attachments in emails. Our data entry software can
turn any image into text
.

Fast and accurate processing 

Klippa's smart data entry software converts receipts, invoices, contracts, passports and many other documents into structured data in an instant. For the greater part of our applications conversion speed is between 1 and 5 seconds per document.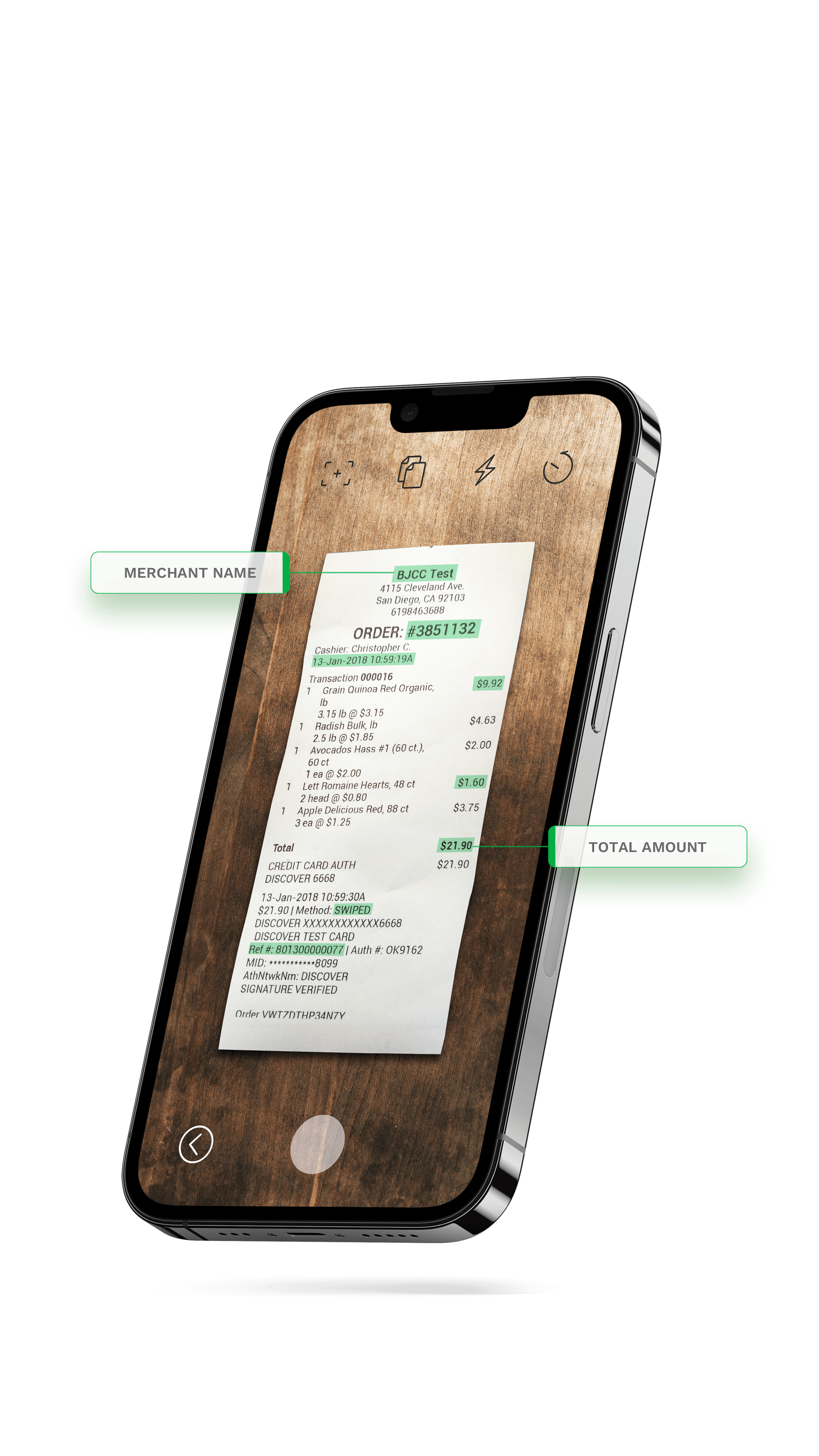 Export to various formats 

Both the input and output of our software is very flexible. Submit JPG, PNG or PDF documents and receive CSV, XLSX, XML, UBL, PDF or JSON output.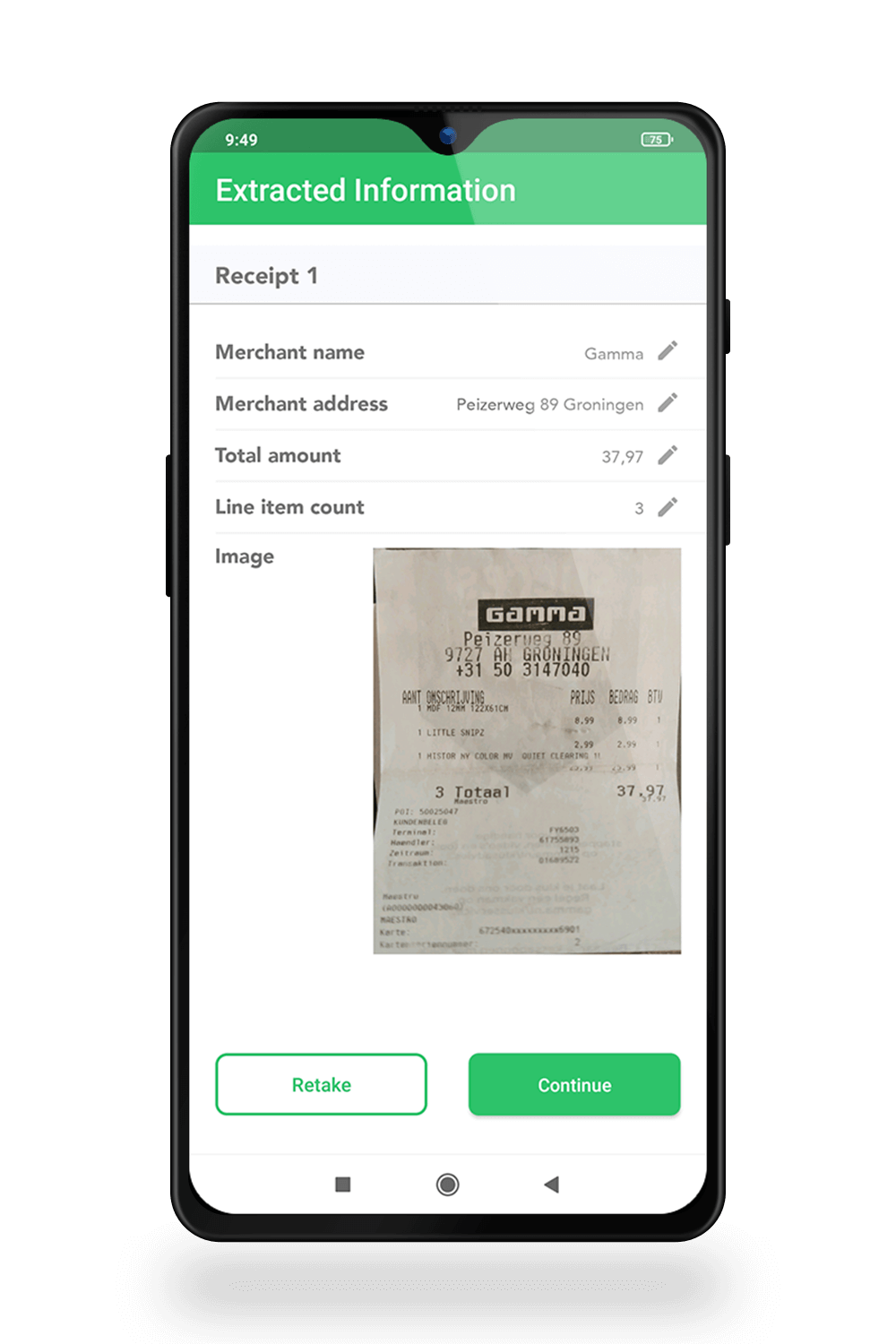 Klippa DocHorizon goes beyond data entry
Klippa DocHorizon is more than a data entry software. The platform consists of various modules that can be used together or independently. The following solutions are included: mobile scanning, OCR, data extraction, classification, document conversion, anonymization and verification. Use one solution to automate all your document-related workflows.
Frequently Asked Questions
How does our data entry software work?
How does our data entry software work?
The data entry process consists of multiple steps. First the file or document is uploaded to the software via web, app, or email. From that point, the software classifies the document type with Machine Learning. Data fields are then recognized and extracted into a machine-readable format (JSON, CSV, PDF, and many more). 
OCR and other AI technology are used to ensure the validity of data to flag for possible fraud attempts.
From an implementation point of view, you only have to implement our API or
Document Scanning SDK
in your web or mobile platform. This can be done within 1 day. 
Does Klippa use AI to verify documents?
Yes we do. AI is combined with other technology to verify the authenticity of documents. Our AI is continuously trained to stay up to date and catch the highest percentage of fraud possible. 
Next to AI, Klippa uses image forensics technology, OCR and checksums verifications to catch fraudulent documents. 
On what platforms does it work?
Our API can be implemented into any web or mobile application of choice. The main source of communication is JSON, so it is independent of specific programming languages. 

Our mobile SDKs have been built using native IOS (Swift) and native Android (Kotlin). This means they can be implemented into native apps, but they can also be wrapped for cross platform languages such as Xamarin, ReactNative, Nativescript, Flutter, PhoneGap, Cordova, Ionic and more. 
Does Klippa have documentation?
Klippa was built by developers, for developers. Therefore we know the importance of good documentation. Both our API and SDK solutions have the right documentation to easily implement them in mobile and web applications.
What are the benefits of using DocHorizon?
The benefits of using DocHorizon for automated data entry
– Easy
digitization
of paper documents
– Faster turnaround time
– Minimized human errors 
– Scalability 

– Reduced operational costs

What about privacy and security?
Privacy and security are very important to us.
By default, Klippa does not store any customer data. Data is always processed under a data processing agreement (DPA) and all service from Klippa are compliant with GDPR.
All data transfer is done via secure SSL connections. Servers are ISO certified and by default are located in Amsterdam, the Netherlands. Getting a custom server on a location of choice is possible in any location worldwide. 
On a regular base, our security is tested via third party penetration testing to ensure state of the art security at all times. 
Companies that use Klippa save time, reduce cost and prevent fraud. Are you ready to improve?

Have any questions about our Klippa DocHorizon?
Get in touch by mail, phone or chat!