Document and image AI solutions for the retail industry
Replace traditional processes by modern, easy to manage, searchable and compliant digital alternatives. Perform image analysis, gather product and pricing data, automate loyalty campaigns and in-store data collection for market research and competitor analysis. Attract new customers more efficiently and increase profitability with the document & image AI solutions from Klippa.

Improve document driven processes
Our solutions can benefit you on public cloud, private cloud or even on premise. Whatever suits your business needs best.
Automate POS data collection
Automatically scan, process and extract data from objects like
receipts
,
price tags
, product packaging, displays and more.
Loyalty campaign automation
Automatically scan, process and validate (photos of) receipts for cheaper loyalty campaigns.
Automate in-store analysis via image recognition
Gain insights into product shelf space distributions across stores and brands with image recognition.
Gain insights in customer spending
Learn more about customer spending behaviour by classifying transactions and reading receipt and line item data.
Prevent fraud and ensure compliance
Automatically check for image tampering or forgery and ensure to meet GDPR requirements.
Digitise archives and workflows
Transform paper archives into digital, searchable formats. Improve workflows to speed up delivery and reduce costs.
Accounts payable automation
Digitise and automate the expense and invoice processing, approvals and payments.
Our technology components
Our machine learning technology can improve many document and data related business processes. Are you ready for the future?
Document & object scanning
Document format and quality conversions
Document & image to text with OCR
Data extraction & object detection
Classifying documents and images
(Cross)Validating data and documents
 Retail Documents & Products




Retail documents and products come in many forms and vary

 across the globe. 

Our OCR engine is trained to process a wide selection of documents and products, including the ones below.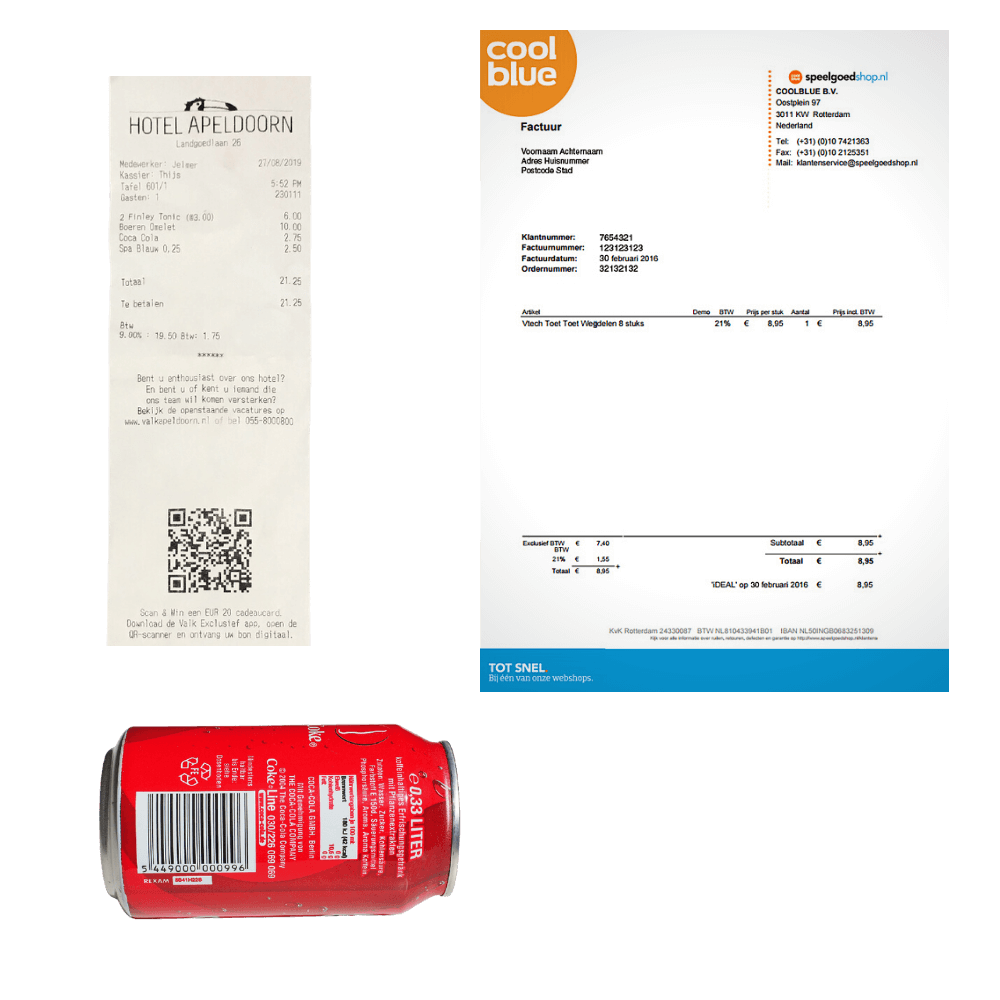 Please feel free to ask all your questions.
 Get in touch by email, phone or chat!
Automated Document & Image Processing
for the Retail Industry
 The retail industry is a highly competitive and fast-changing industry. In a competitive landscape like this, organizations within the industry must find a way to gain a competitive advantage over their competitors. One way to achieve this is through automating document and image processing. 
 Automated document and image processing with AI solutions is far more green, sustainable and scalable than daunting traditional methods. By integrating an Intelligent Document Processing (IDP) solution, retail players are able to reduce costly human errors without increasing labor costs, and enhance customer experience with a faster service time. 
 With
Klippa DocHorizon
, you can automate your document & image processing today. It uses an AI-powered OCR engine to scan, classify, verify, extract data from documents and images for further processing. 
 Whether you are looking to process invoices, receipts, price tags, shipping labels, or simply gain insights from your competitors, Klippa is here to help. Are you ready to reduce costs, improve efficiency, and prevent fraud?