Identity Verification Software
Simplify your customer onboarding or compliance checks with Klippa's AI-Powered Identity Verification Software.

Why Clients Use Our Identity Verification Software
More Than 100 Million Documents Processed
Recognition of ID Document Type
Over 150 Different Countries Supported
Fast and Secure 24/7 Identity Verification
Verify identities of your customers securely and fast with our AI-embedded software while enhancing your AML & KYC compliance. By using an automated solution for identity verification you can start onboarding new customers around the clock. Stop losing customers due to time limitations.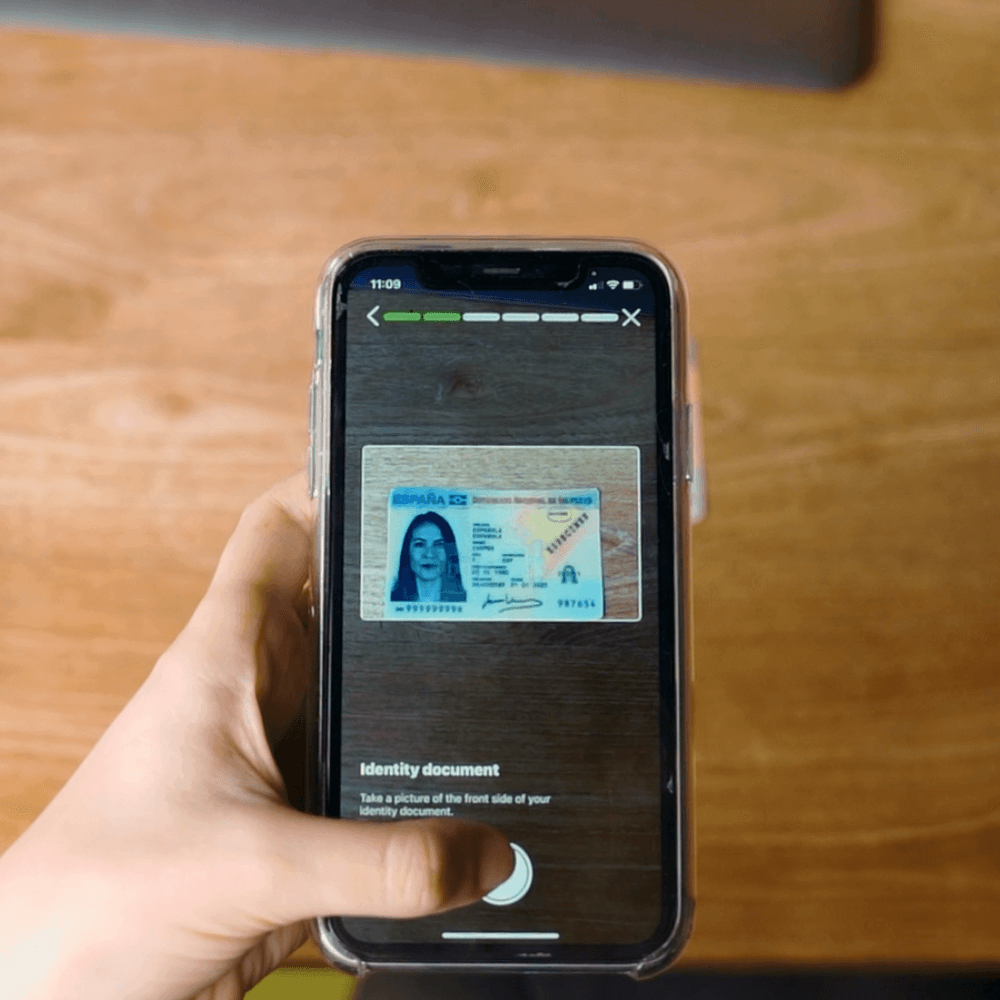 Accurate ID Document Verification 
How Identity Verification with Klippa Works
From styling to process flows, everything in Klippa's Identity Verification solution can be customized according to your needs.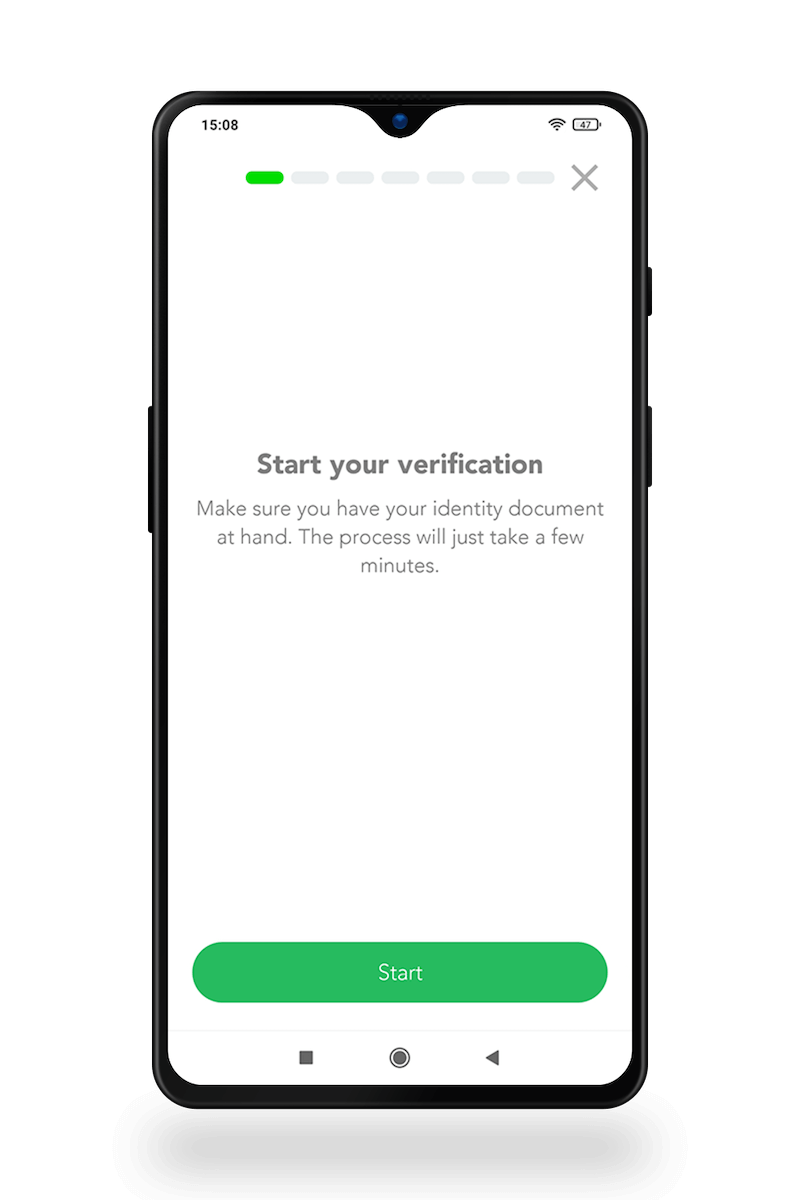 Start the identity verification process with the click of a button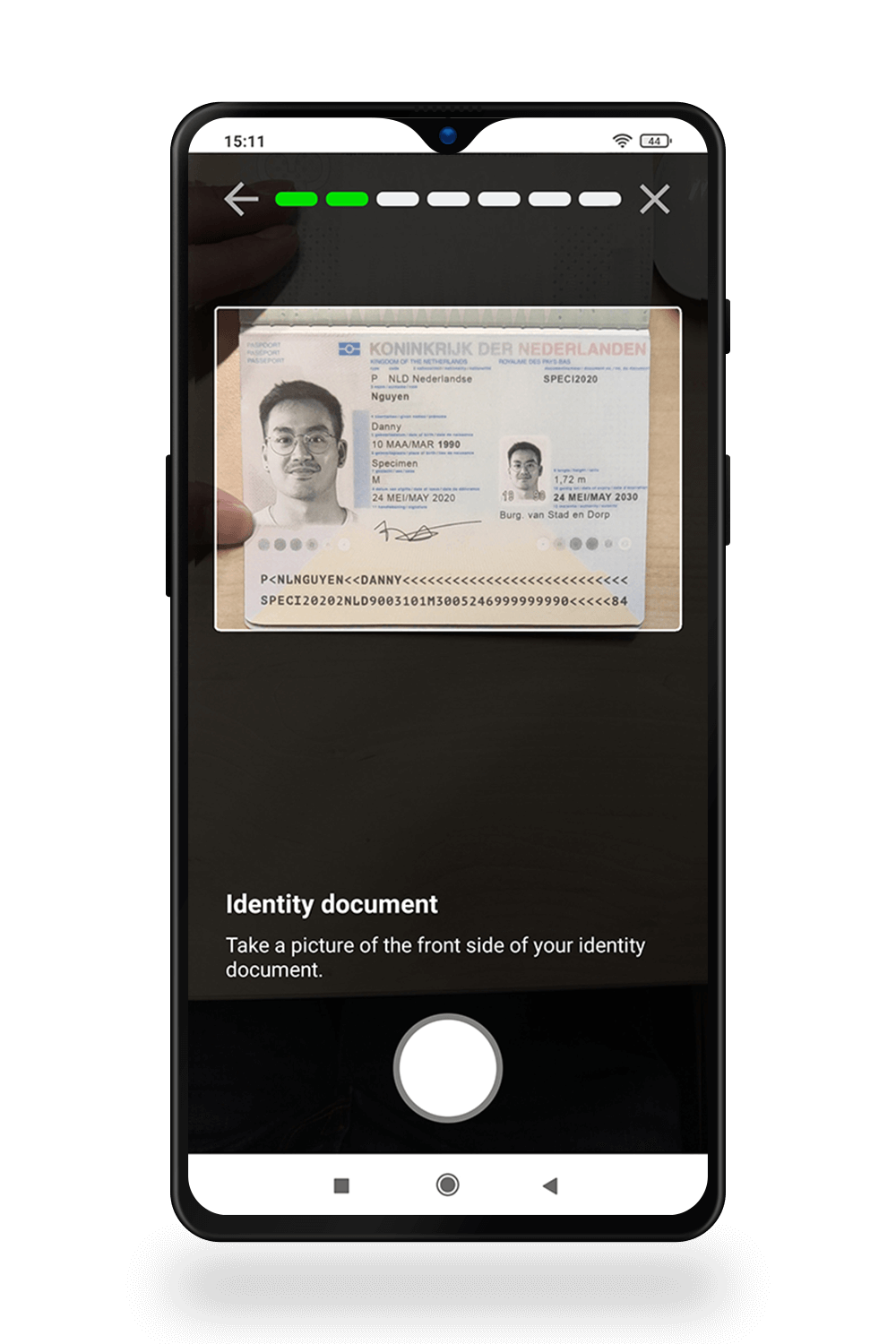 Scan the front and / or back of identity documents once or twice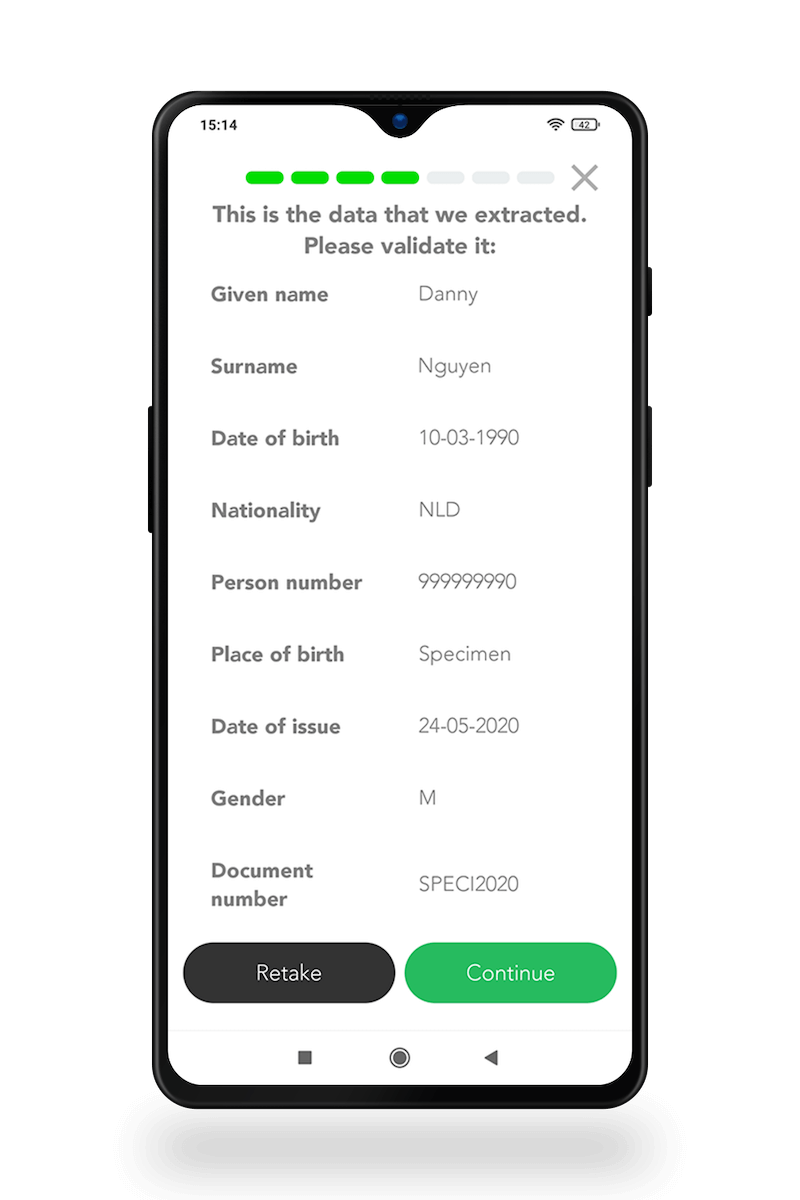 Enable users to approve picture quality and extracted data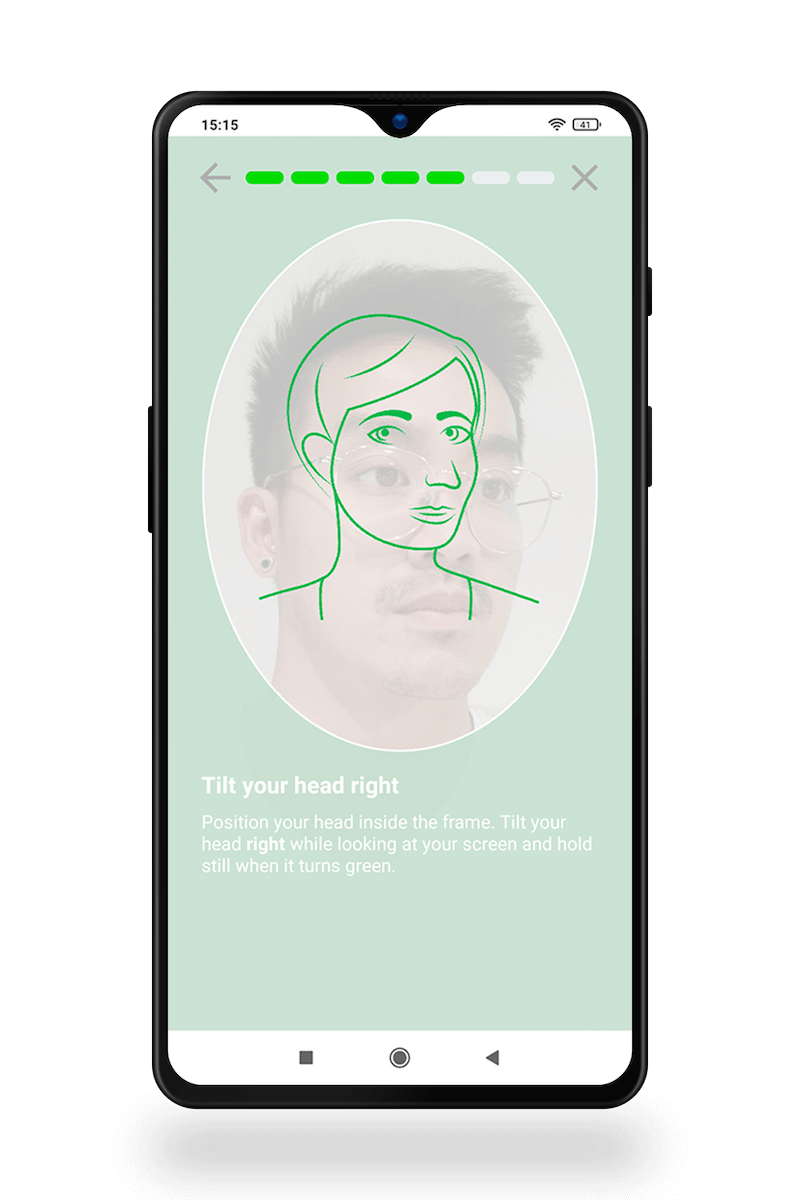 Use liveness check to avoid spoofing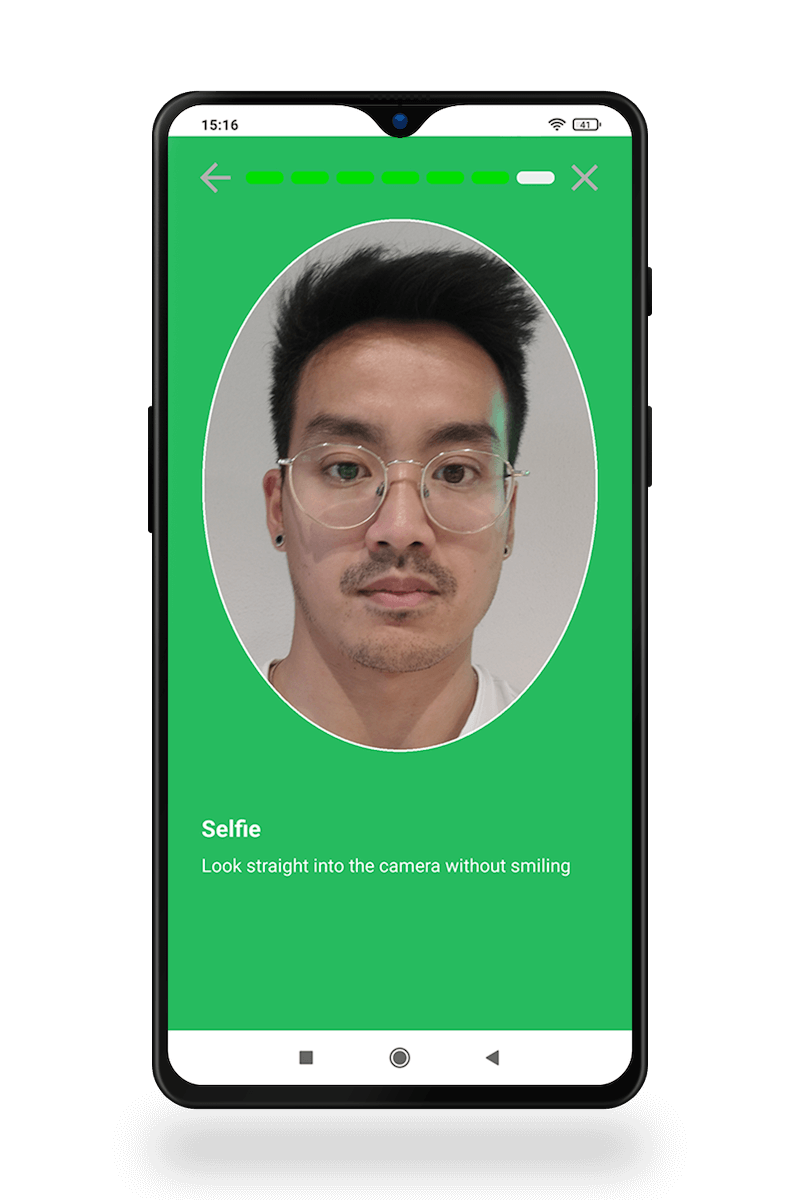 Take a high quality selfie within seconds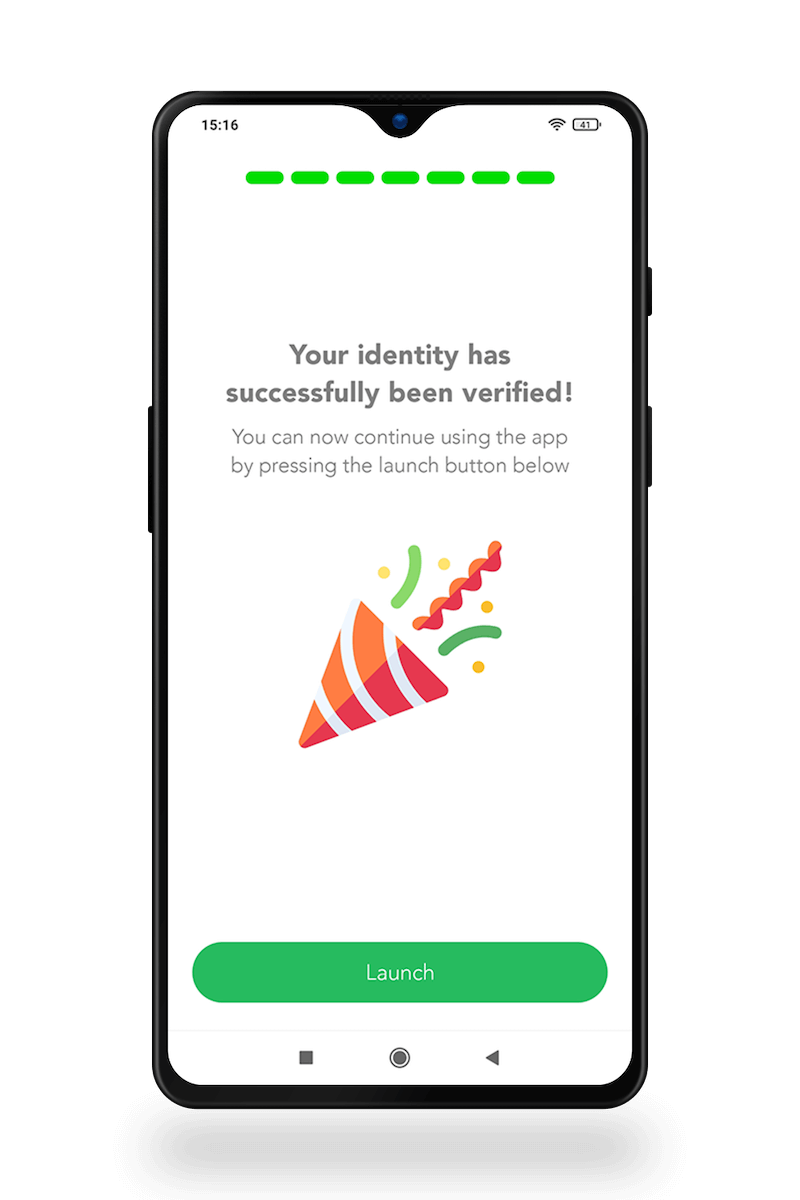 Launch an app or website to continue the onboarding process
Let's talk over the phone!
We love to explain more about Klippa via a short phone call. If you want us to call you back, just choose a date and time that suits you best. If you leave the date and time empty we will call you within 30 minutes!
We are available for calls in English, Spanish, French, German and Dutch during office hours (CEST time zone). You can reach us at 
+31 50 2111631.
Klippa's Identity Verification Software Features
Klippa's Identity Verification solution uses AI, OCR, and Machine Learning to bring out the best features to support various use cases for a more secure, compliant and robust remote customer onboarding.
Benefits of Identity Verification Software
Spend less money on processing identity documents.
Automate and speed up customer onboarding significantly.
Minimize manual errors in identity verification processes.
Avoid spoofing and document forgery fraud with AI technology.
Which Documents Are Used To Verify Identities?
Our Identity Verification Software can automatically extract and verify data from the following documents for a complete identity verification flow. In general, identity documents across the globe can be recognized.
How To Implement Klippa's Identity Verification?
 Klippa's Identity Verification software can be implemented via either API or SDK.
 Both solutions are easy to implement, work across all platforms and have easy to read documentation available.
A Secure Remote Identity Verification Software Solution for Companies
Customer onboarding is done increasingly more online nowadays. Next to that, consumers have higher customer journey expectations than ever before. Whether you are a travel agency, e-commerce company or a financial institution, remote customer verification that is secure, fast and robust can benefit you. 
Providing your customers with a fast digital onboarding
 solution that complies with AML & KYC regulations is the next big thing. Our remote identity verification solution with advanced technologies, is perfect for your organization's KYC automation.
Companies that use Klippa save time, reduce cost and prevent fraud. Are you ready to improve?

Frequently Asked Questions
Does Klippa use AI to verify ID documents?
Yes we do. AI is combined with other technology to verify the authenticity of documents, selfies, RFID chips and signatures. Our AI is continuously trained to stay up to date and catch the highest percentage of identity fraud possible. 
Next to AI Klippa uses image forensics technology, OCR and checksums verifications to catch fraudulent identity documents.
How does identity verification work?
The identity verification process consists of multiple steps taken by customers on a mobile phone or computer. Steps can include scanning identity documents, taking selfies and giving a digital signature. Computer vision,
OCR
and other AI technologies are used to ensure the authenticity of all provided documents as well as verifying that the person behind the camera is matching with the person on the identity document.
From an implementation point of view, you only have to implement our Identity Verification API or Identity Verification SDK in your web or mobile platform. This can be done within 1 day. 
In the application a session can be started to verify an identity. As a response you get a verified or not verified identity back + any potential data fields you need.
How secure is Klippa's identity verification software?
Identity verification with DocHorizon is more secure & robust compared to manual methods as they are not limited to human capabilities to detect fraud.
There are various features that make our ID verification software secure: 
On which platforms does Klippa's identity verification work?
Our
ID Verification API
can be implemented into any web or mobile application of choice. The main source of communication is JSON, so it is independent of specific programming languages.
Our mobile SDKs have been built using native IOS (Swift) and native Android (Kotlin). This means they can be implemented into native apps, but they can also be wrapped for cross platform languages such as Xamarin, ReactNative, Nativescript, Flutter, PhoneGap, Cordova, Ionic and more. 
Our web SDK has been built using React and can be implemented into any website or web application that supports Javascript.
Yes we do!
Klippa was built by developers, for developers. Therefore we know the importance of good documentation. Both our API and SDK solutions have the right
documentation
to easily implement them in mobile and web applications.
Yes you can!
You have the possibilities to customize the styling of our identity verification solution and used it in your identity verification flows both happy and unhappy. 
Does Klippa check for blacklisting?
Klippa is currently working on an integration to ensure automated blacklist checking. This will include PEP, AML, CFT and more to improve your
customer due diligence (CDD)
.
What about privacy & security?
By default, Klippa does not store any customer data. Data is always processed under a data processing agreement (DPA) and all service from Klippa are compliant with GDPR. 
All data transfer is done via secure SSL connections. Servers are ISO certified and by default are located in Amsterdam, the Netherlands. 
Getting a custom server on a location of choice is possible in any location worldwide. On a regular base, our security is tested via third party penetration testing to ensure state of the art security at all times.
Have any questions about our remote identity verification software?
Get in touch by mail, phone or chat!