KYC Software for Compliance
Enhance compliance with Klippa's KYC Software DocHorizon. A secure solution, available via API & SDK (web and mobile). Powered by AI.
What is KYC software?
Know Your Customer (KYC) software is one of the AML KYC solutions hosted either on-premise at the company's server or in the cloud by a KYC vendor. The software is used to verify identities to adhere to Anti Money Laundering (AML) regulations. With the software, businesses can ensure compliance by performing risk-based assessments,
masking sensitive data
, verifying identities, extracting data, and cross-validating data.
Klippa DocHorizon modules for KYC software
Klippa DocHorizon modules can be used to automate tasks within KYC processes. The most common modules used in KYC software include OCR, mobile scanning, identity verification, NFC-based verification, and data anonymization. Each of these modules can be used independently or together to make your KYC process more secure and efficient.  

Key components of the KYC Software
Possibilities for Integration
One of the most important things is that businesses can easily integrate KYC software with a well-documented Application Programming Interface
(API)
or Software-Development-Kit
(SDK)
. Klippa DocHorizon can be accessed and integrated through an API call, allowing businesses to verify customers effortlessly. You can
request a key
to let your developers test our solutions.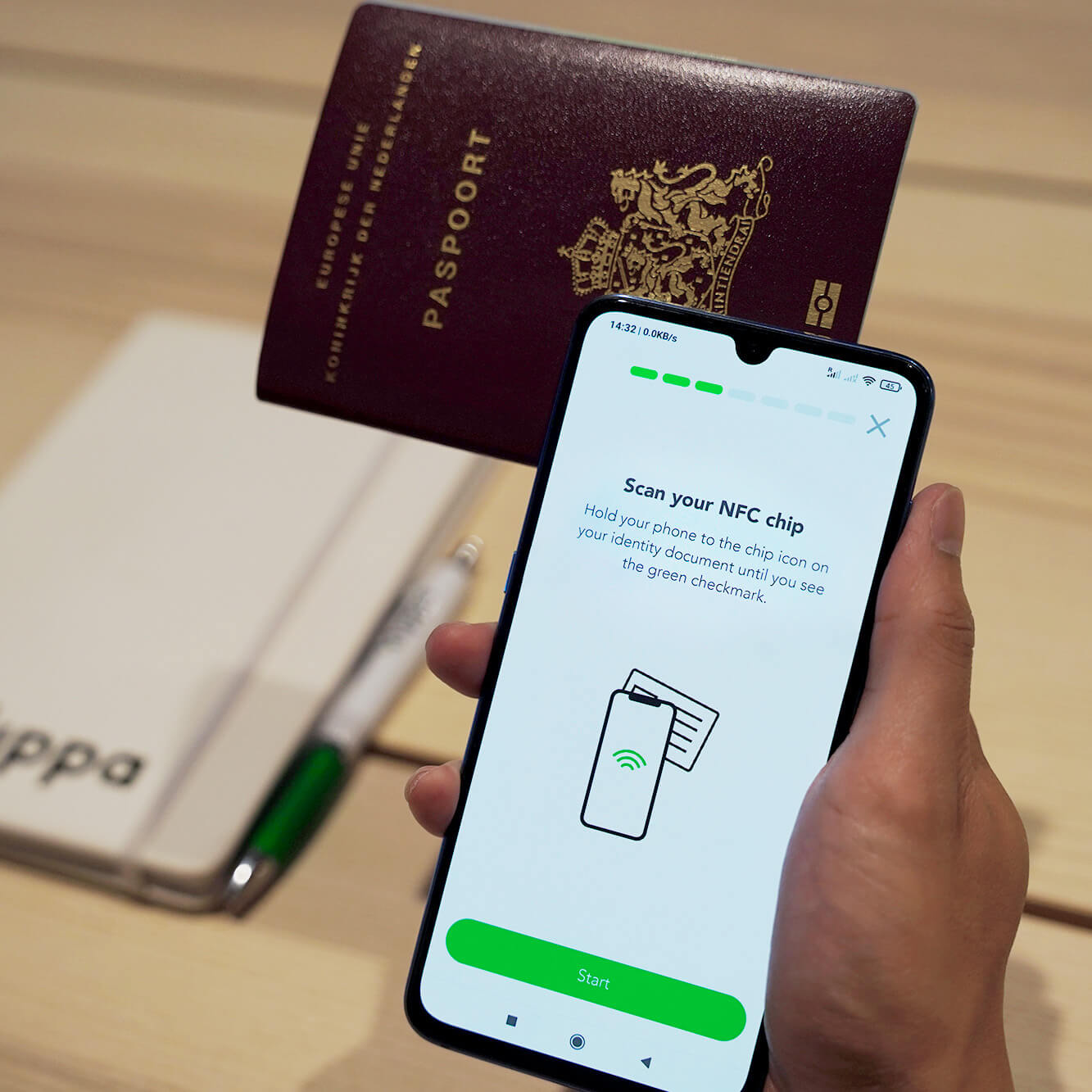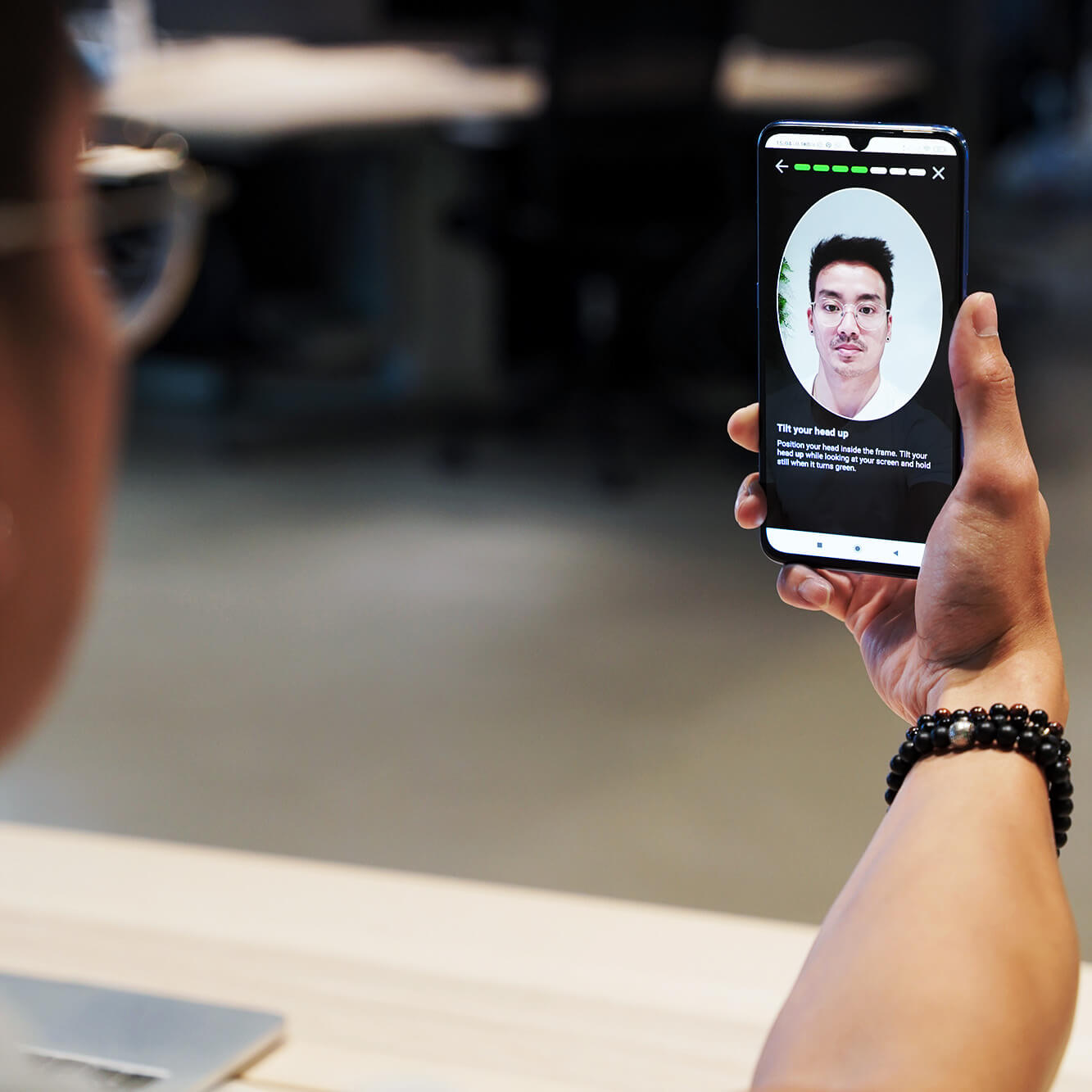 When dealing with sensitive data, especially with personally identifiable information (PII), businesses must ensure that data security and privacy are up to the GDPR standards. Klippa's KYC software was developed with these regulatory standards in mind by not storing any data into the servers. Next to that, the solution can help you avoid penalties with data anonymization features.

Data Residency

There are concerns when it comes to Know Your Customer checks including account takeovers, deep fake, or document fraud. Some KYC providers do offer some features within their KYC software to tackle some of these issues. Klippa DocHorizon for instance adds security layers with liveness check and
document fraud detection
. This allows businesses to secure AML & KYC compliance with robust technology. Next to that, DocHorizon can also be installed on-premises to keep data secured within your infrastructure.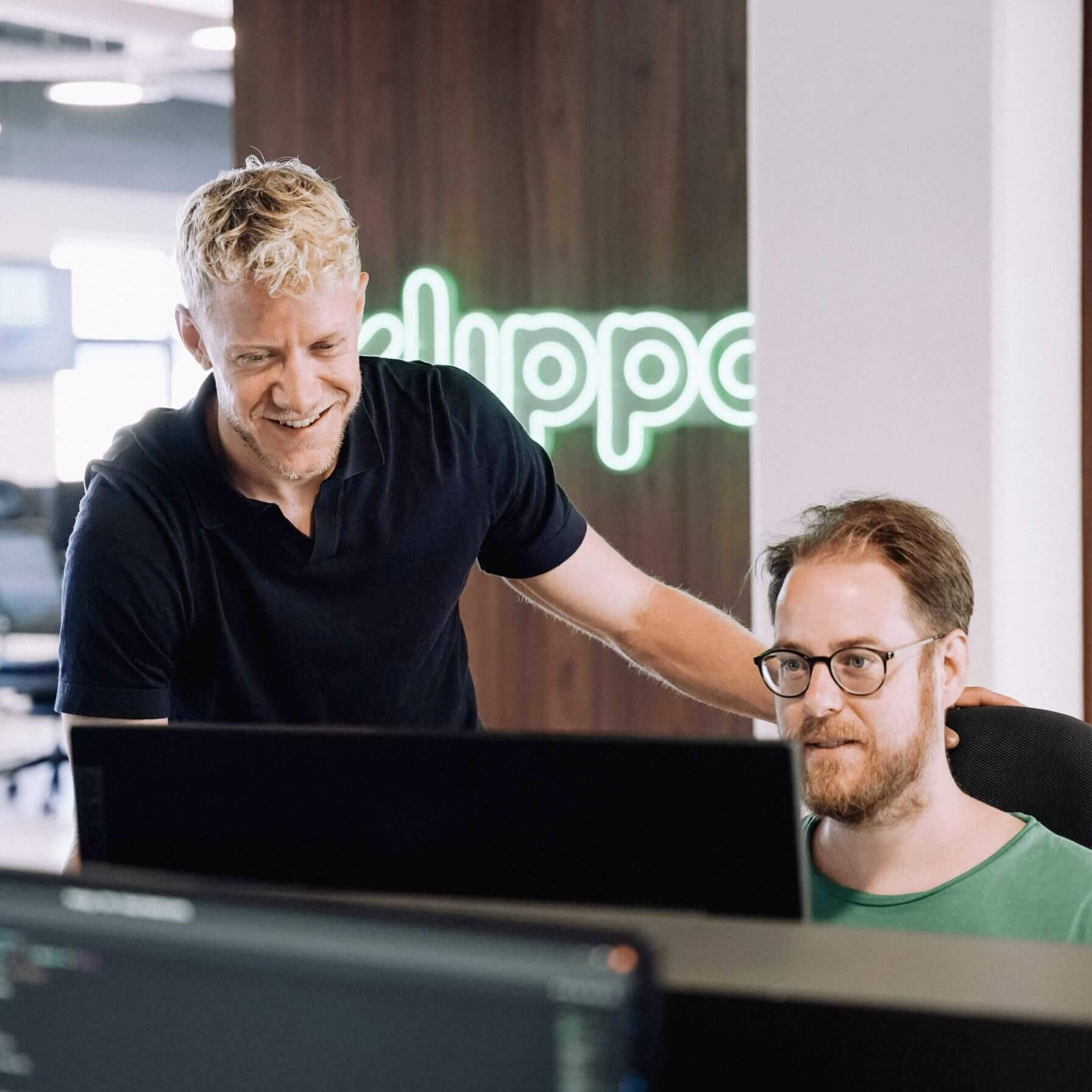 Features of KYC technologies
KYC technologies such as AI or ML, are used to provide an automated and centralized platform to monitor all KYC & AML compliance policies and procedures in place. Often together with AML officers, KYC technologies can help track progress and meet regulatory compliance.
Software using KYC technologies can help you instantly screen customers for a risk assessment with global watchlists and databases. Once the customers are assigned a risk score, it will be easier to categorize them to proceed with the
Customer Due Diligence (CDD)
process.
Manually going through the financial audit trail takes time. Therefore, financial organizations can simplify the workflow with automation for a faster and more accurate identity verification procedure. This is how KYC software can help with OCR.
Frequently Asked Questions
How does our KYC software work?
How does our KYC software work?
As the KYC process consists of multiple steps, we offer multiple modules to support various steps. These modules can be used together or separately depending on your requirements.
With our OCR module, you can first upload a file or document to the software via web, app, or email. From that point, the software classifies the document type with Machine Learning. Data fields are then recognized and extracted into a machine-readable format (JSON, CSV, PDF, and many more). OCR and other AI technology are used to ensure the validity of data to flag possible fraud attempts. 
Our Identity Verification module enables your customers to scan their ID documents, have their data extracted, take a selfie of themselves, and complete a liveness check for a secure remote onboarding. 
From an implementation point of view, you only have to implement our
API
or
Identity Verification SDK
in your web or mobile platform. This can be done within 1 day. 
What KYC technologies does Klippa use?
KYC technologies that Klippa uses
– Identity Verification
– NFC-based Identity Verification
– ID document OCR
– Liveness Check 
Does Klippa use AI to verify documents?
Yes we do. AI is combined with other technology to verify the authenticity of documents. Our AI is continuously trained to stay up to date and catch the highest percentage of fraud possible. 
Next to AI, Klippa uses image forensics technology, OCR and cross-check validations to catch fraudulent documents. 
On what platforms does it work?
Our API can be implemented into any web or mobile application of choice. The main source of communication is JSON, so it is independent of specific programming languages. 

Our mobile SDKs have been built using native IOS (Swift) and native Android (Kotlin). This means they can be implemented into native apps, but they can also be wrapped for cross platform languages such as Xamarin, ReactNative, Nativescript, Flutter, PhoneGap, Cordova, Ionic and more. 
Does Klippa have documentation?
Klippa was built by developers, for developers. Therefore we know the importance of good documentation. Both our API and SDK solutions have the right
documentation
to easily implement them in mobile and web applications.
What are the benefits of using DocHorizon?
The benefits of using DocHorizon for KYC automation
– Easy
digitization
of paper documents
– Faster turnaround time
– Minimized human errors 
– Scalability 

– Reduced operational costs

What about privacy and security?
Privacy and security are very important to us.
By default, Klippa does not store any customer data. Data is always processed under a data processing agreement (DPA) and all service from Klippa are compliant with GDPR.
All data transfer is done via secure SSL connections. Servers are ISO certified and by default are located in Amsterdam, the Netherlands. Getting a custom server on a location of choice is possible in any location worldwide. 
On a regular base, our security is tested via third party penetration testing to ensure state of the art security at all times. 
Companies that use Klippa save time, reduce cost, ensure compliance and prevent fraud. Are you ready to improve?

Have any questions about our Klippa DocHorizon?
Get in touch by mail, phone or chat!
Check out our latest blogs about KYC