Mobile Price Tag Scanning SDK
Capture data automatically from price tags with a complete and accurate scanning solution available via SDK.
Powered by AI.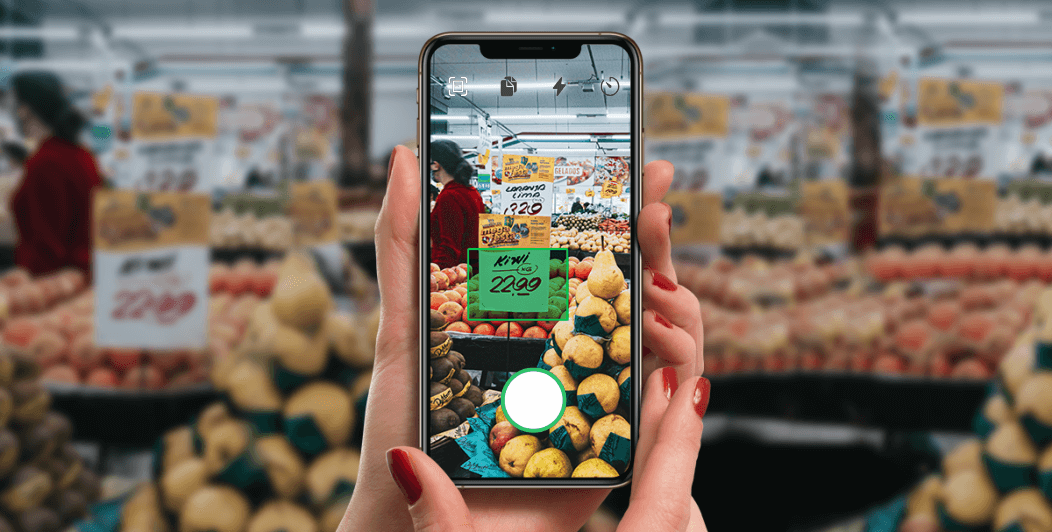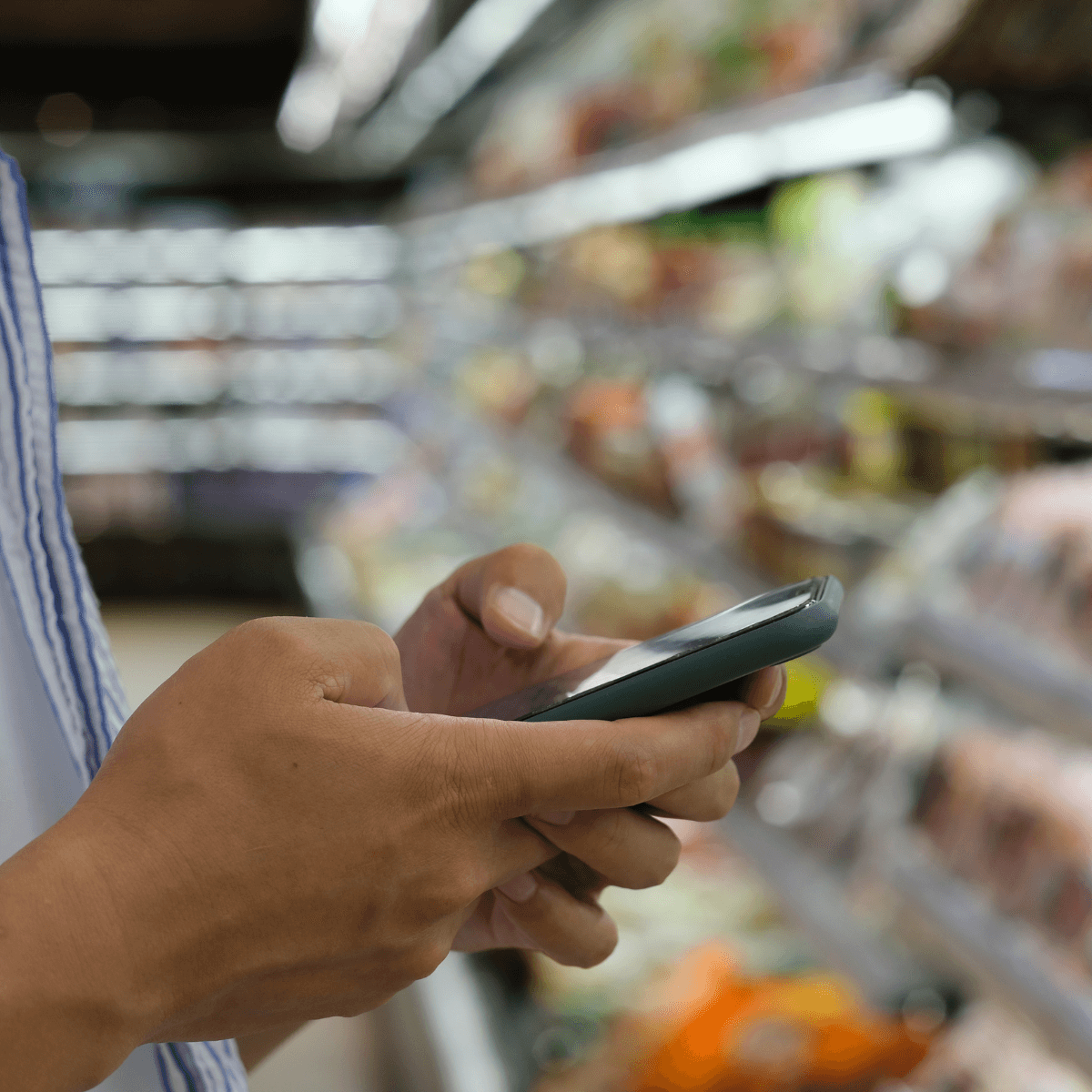 Competitive pricing analysis & verification made easy
Say you have the same products as your competitors but want to price them better based on competitor prising research. Our advanced price tag scanning solution can help you extract all relevant information instantly, providing you with the ultimate solution for price verification.

You can cut down all inefficiencies, receive accurate data, and gather knowledge quicker than ever. The best thing is that there is no need for manual data entry or data recording tasks. A simple solution to empower your workforce.
Find out your competitors' suppliers with a single scan
Not all products are available all year round. Luckily, there are suppliers in various countries that can provide the necessary products in specific seasons when shortages occur. To find those suppliers, you can look toward your competitors.

Finding information about your competitors' suppliers can be time-consuming and expensive. With a mobile price tag scanning SDK, you can enable your workforce to find that information accurately with a single scan.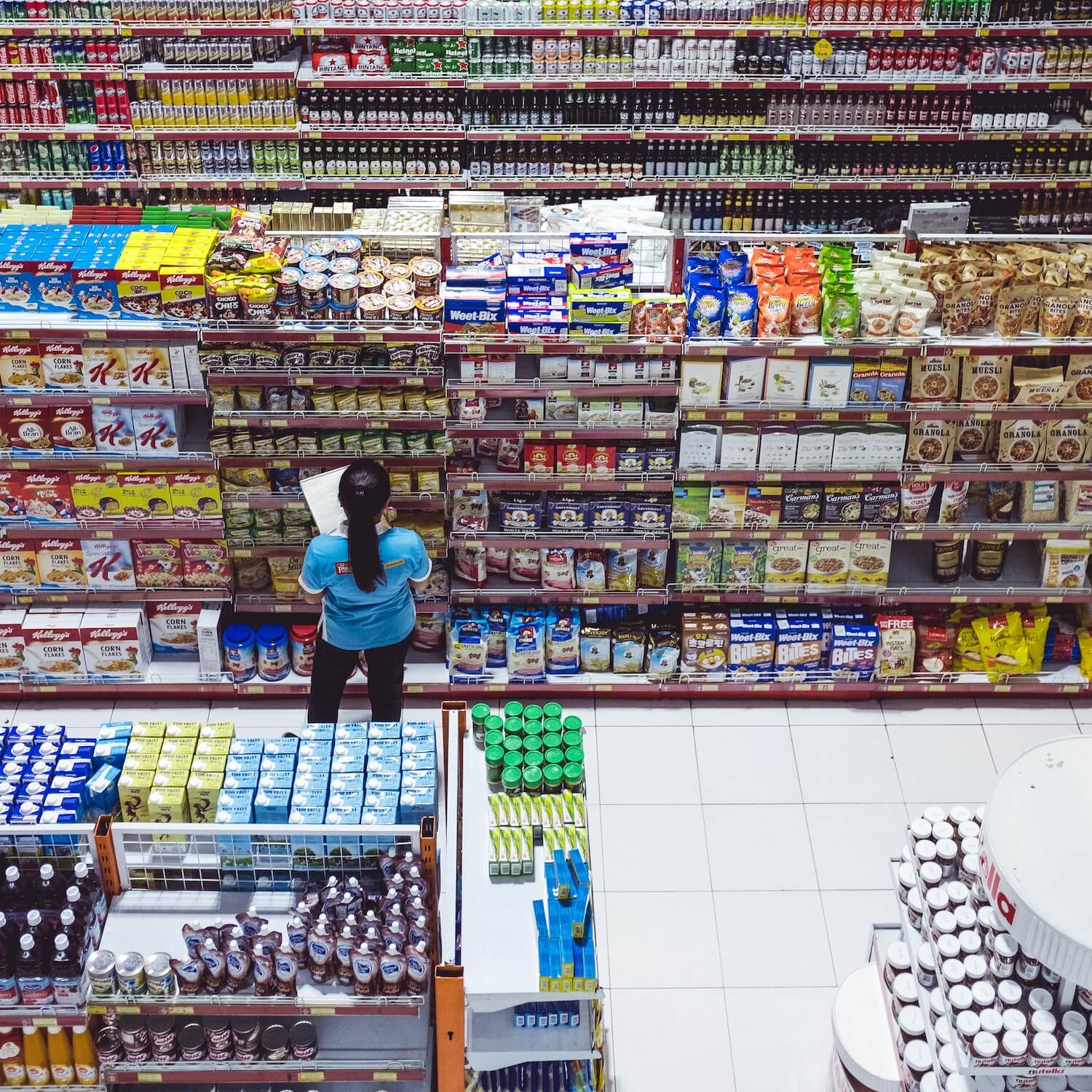 For whom is the Price Tag Scanning SDK designed?
The benefits of our Price Tag Scanning SDK
Accurate & Efficient
The harmony of OCR & AI technologies make sure that object recognition and data extraction are performed efficiently with a high accuracy.
User-Friendly
Real-time user feedback ensures that the image quality is optimal for data extraction and creates a better user experience for everyone.
Fast turnaround time
Our well-trained price tag scanning solution is able to scan price tags and extract data within seconds, which reduces your data collection time.
How does our Price Tag Scanning SDK work?
A picture tells more than a thousand words. Below is an example of the steps our mobile SDK takes to automatically extract data from price tags.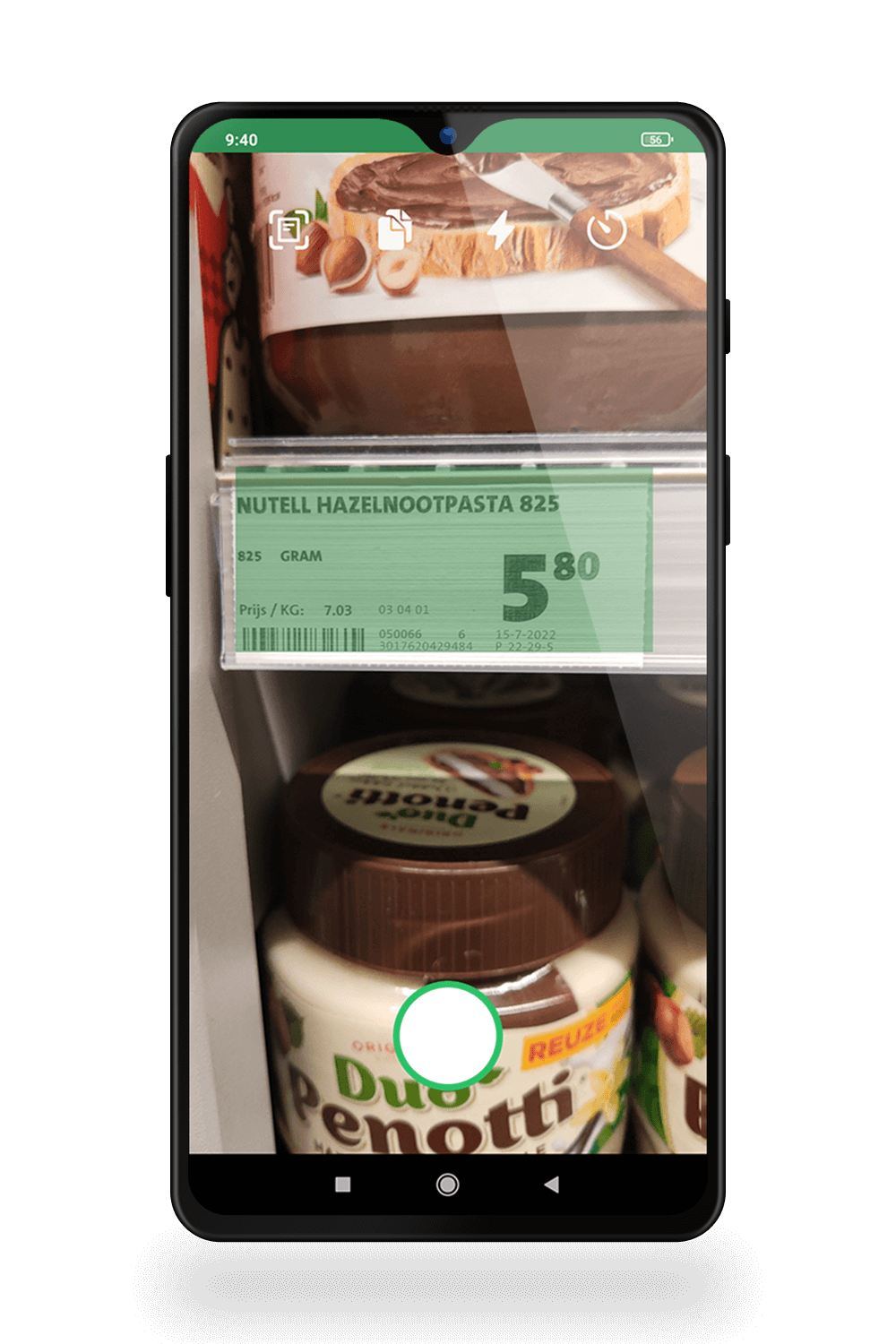 Smart price tag and data fields recognition within seconds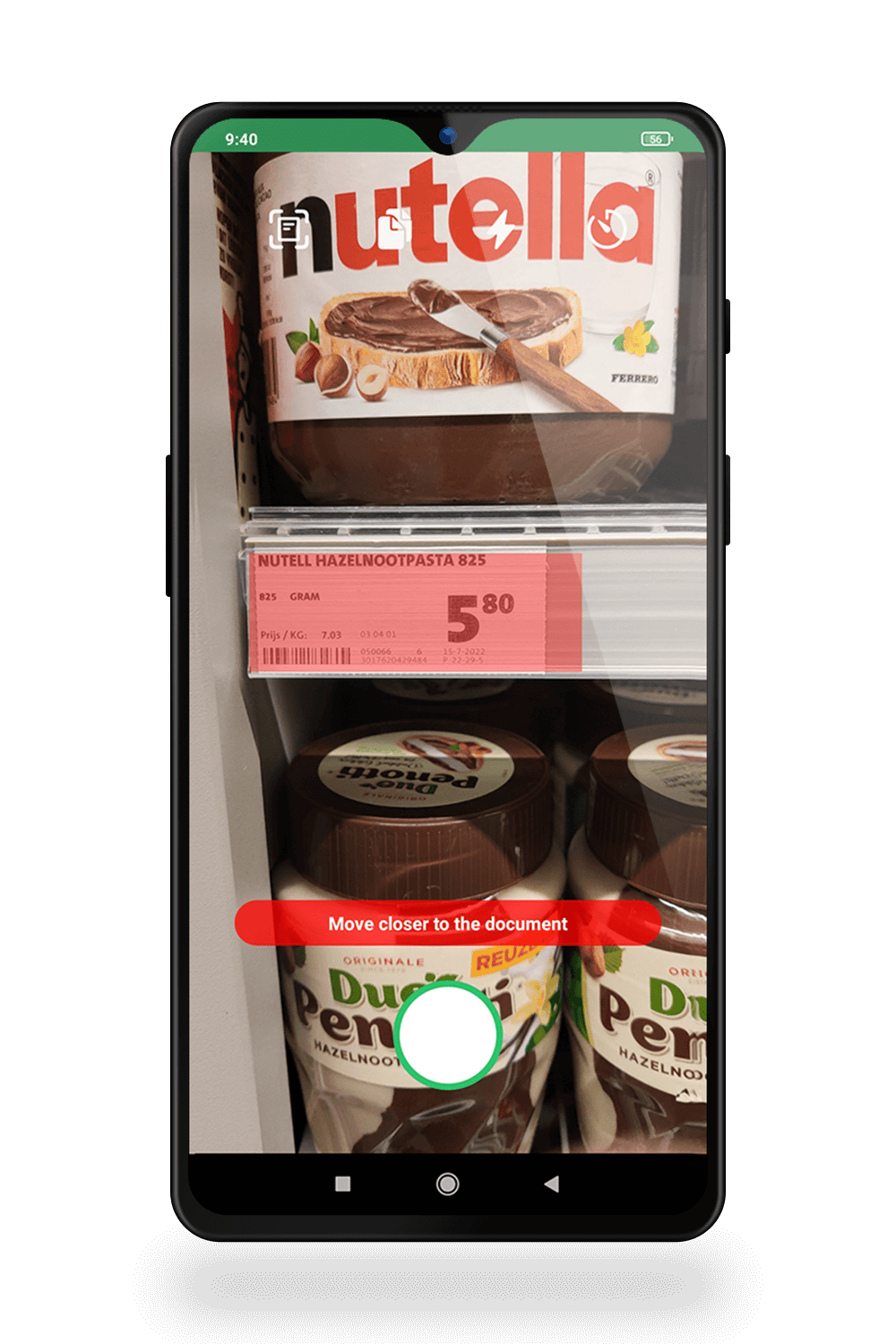 Ensure good quality pictures with real-time user feedback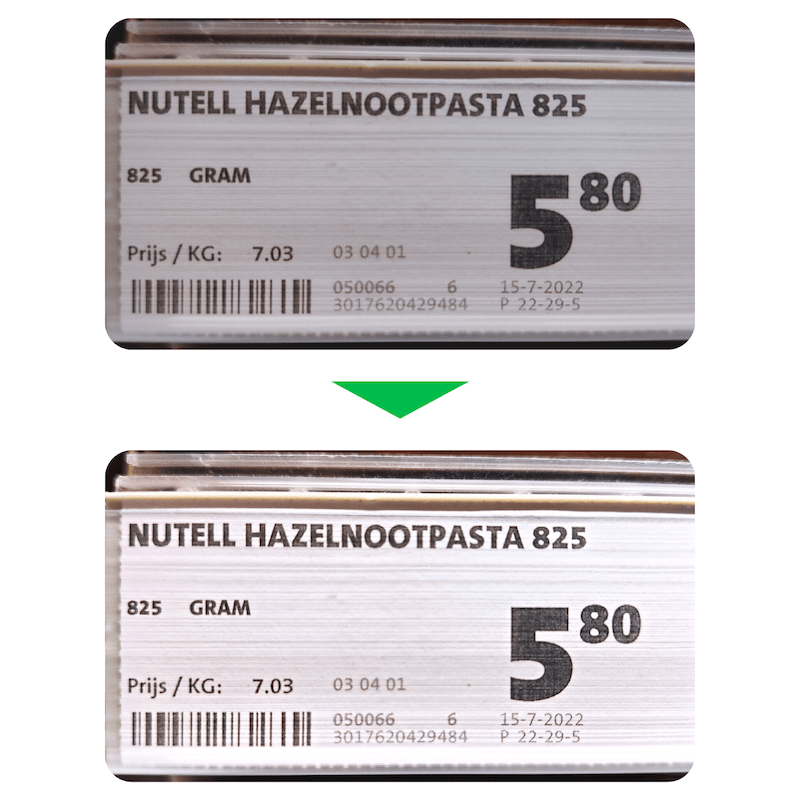 Advanced mobile SDK enhances the image quality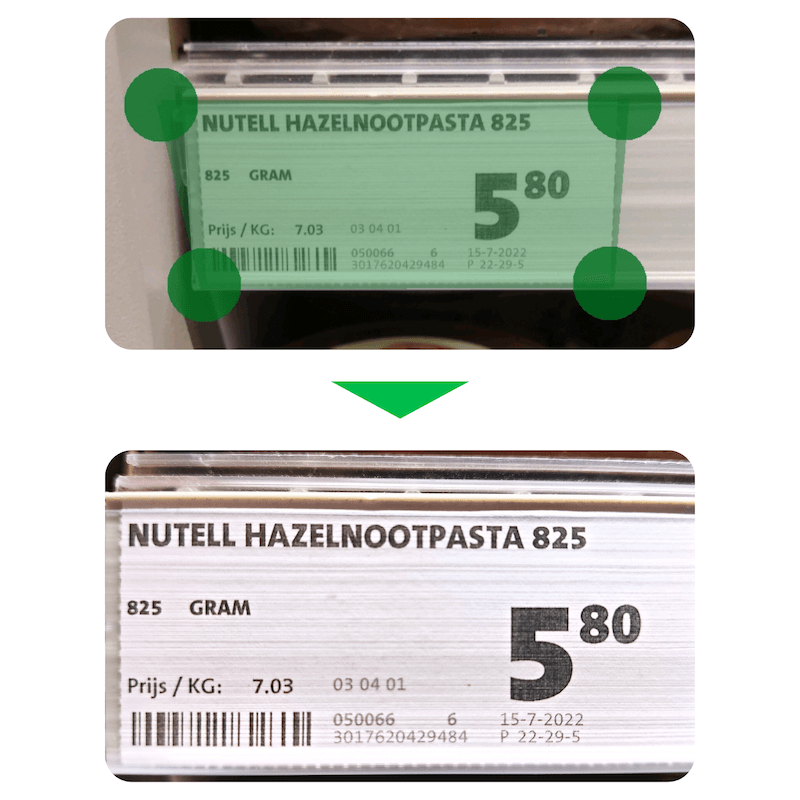 Save time with image auto-cropping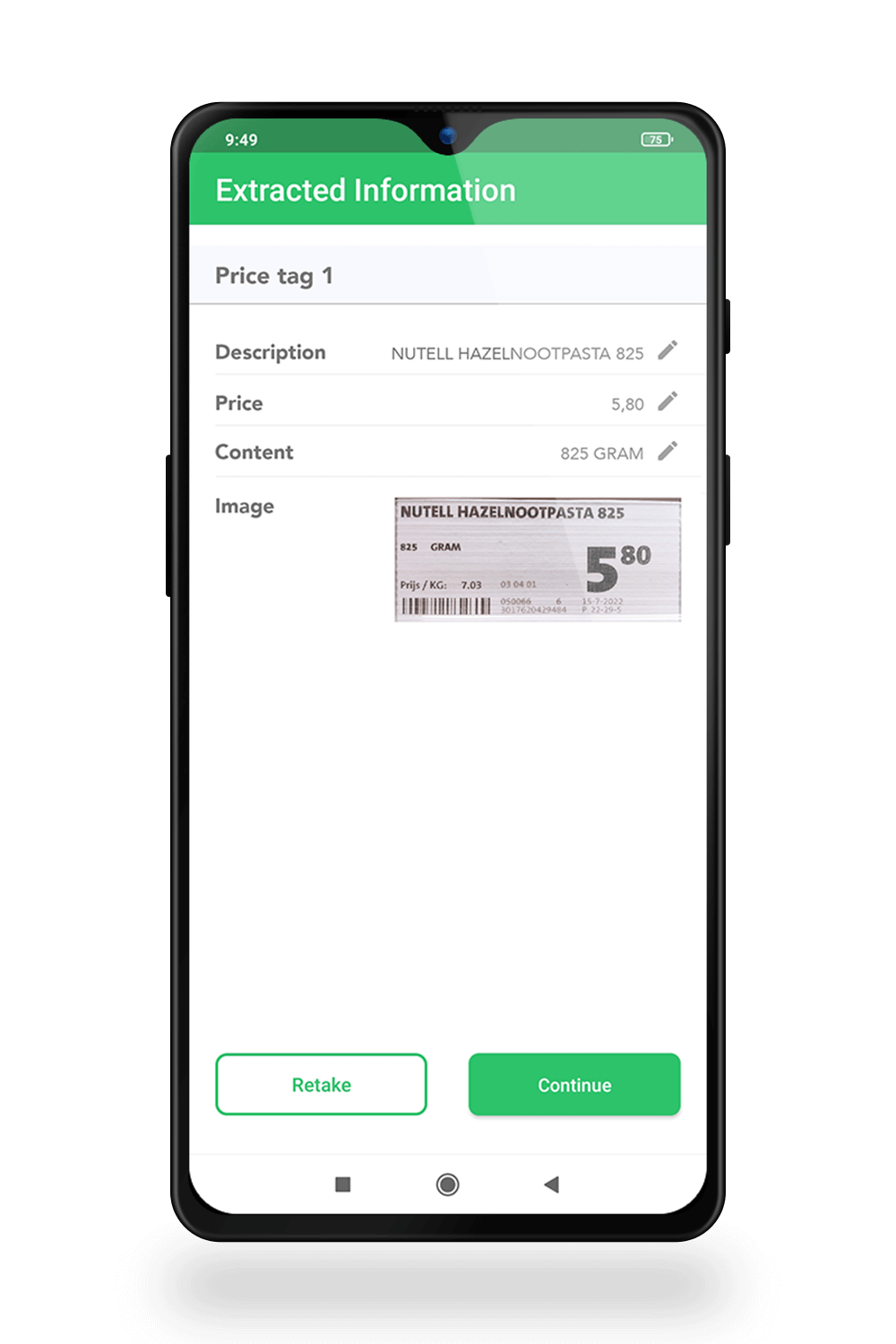 Accurate data extraction in an instant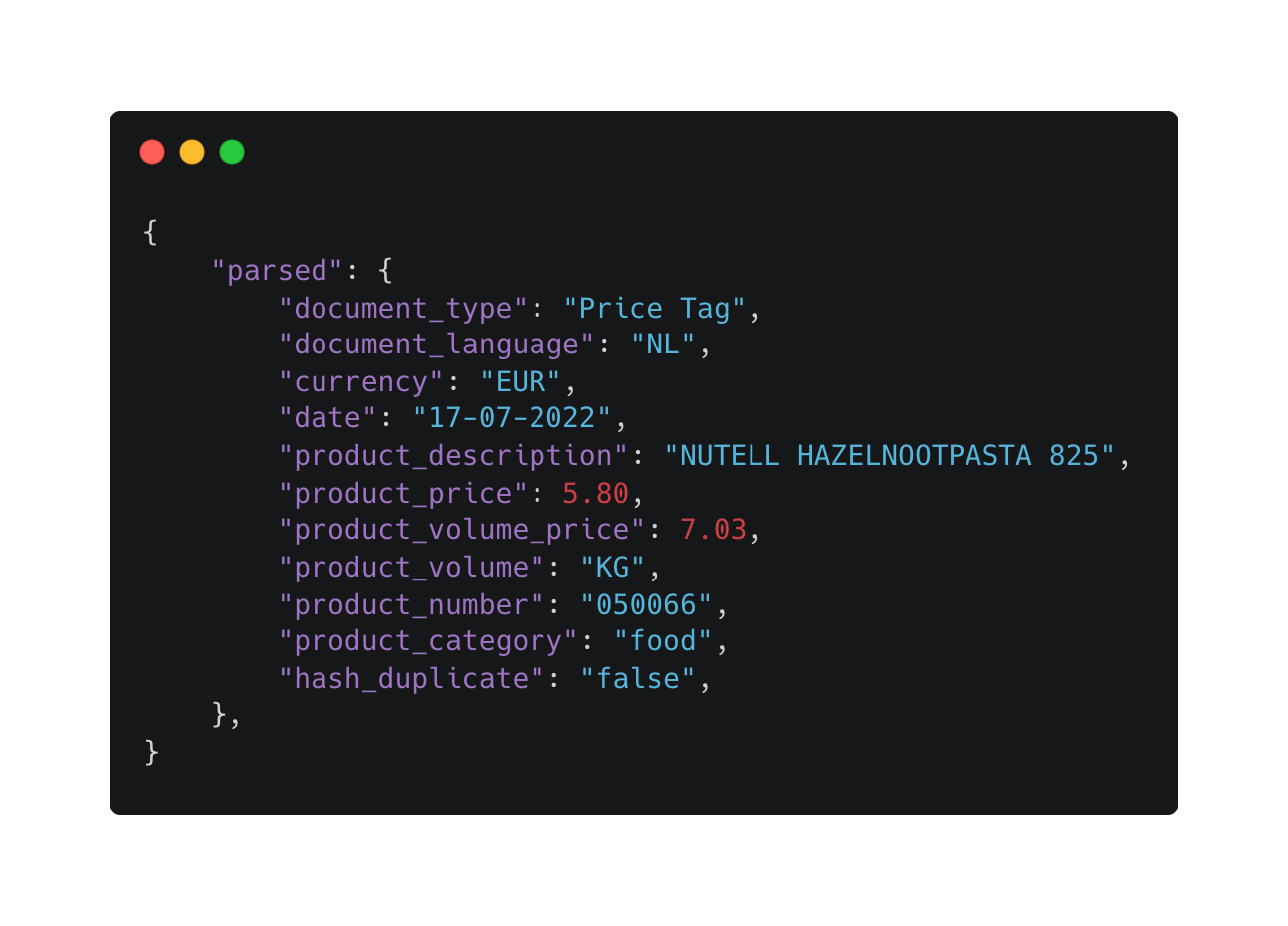 Get machine-readable output to speed up your data processing
Klippa solutions that take price tag scanning to the next level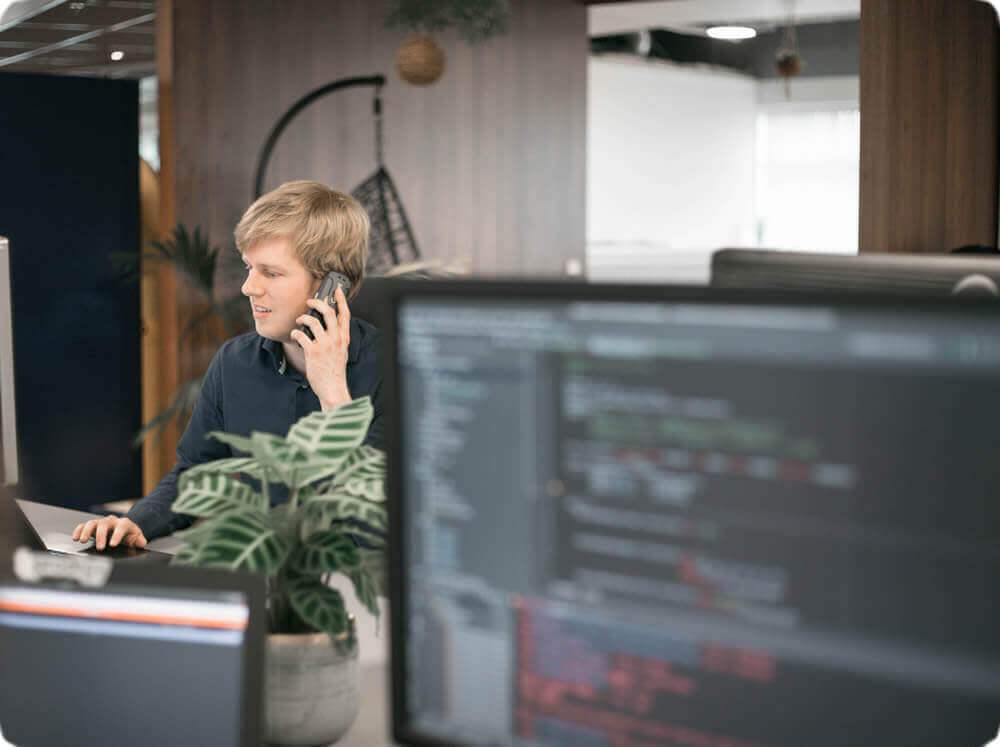 Easy to integrate for developers
Klippa makes it easy to implement scanning functionality in your mobile apps. Read our
documentation
or request the Price Tag Scanning SDK license for testing. 
Available on all major platforms










Frequently Asked Questions
How does price tag scanning work?
How does price tag scanning work?
The price tag scanning process is straightforward. You can scan price tags on a mobile phone, and in response you will get all the information encoded into the price tags.
While scanning, you will get real-time feedback on how to capture an image in the best way possible. 
From an implementation point of view, you only have to implement our Price Tag Scanning SDK in your mobile platform. The implementation can be done within 1 day. 
Does Klippa use AI to recognize price tags?
Yes we do. AI is combined with other technology such as
OCR
to recognize a variety of price tags. Our AI-embedded OCR is continuously trained to stay up to date and extract data with the highest accuracy possible. 
On what platforms does it work?
Our Price Tag Scanning SDK has been made available for native IOS (Swift) and native Android (Kotlin). 
Next to that, we offer wrapper libraries for most cross platform languages like Flutter, Nativescript and ReactNative. Other wrappers like Cordova and Ionic can be provided upon request.
Does Klippa have documentation?
Klippa was built by developers, for developers. Therefore we know the importance of good documentation. Our Price Tag Scanning SDK has the right
documentation
to easily implement it in mobile applications.
How much does Klippa's SDK cost?
The pricing are always based on a fixed license fee per year per SDK, up to a certain maximum scanning volume. For usage over this volume additional scanning volume package can be purchased.
Get in touch with our product specialists to get a specified quote based on your use case and scanning volume.
What about privacy and security?
Privacy and security are very important to us.
By default, Klippa does not store any customer data. Data is always processed under a data processing agreement (DPA) and all services from Klippa are compliant with GDPR.
Getting a custom server on a location of choice is possible in any location worldwide. 
On a regular base, our security is tested via third party penetration testing to ensure state of the art security at all times. 
Are you ready to save time, reduce costs and gain accurate insights?

Have any questions about our price tag scanning solution?
Get in touch by mail, phone or chat!