Mobile scanning solutions that enhance your workflows.
Available for all mobile platforms.
The right mobile scanning SDK for every challenge.
The benefits of our SDKs
Easy integration
Properly documented SDKs that can be implemented within 1 day.
Customizable
Configure and design our SDKs according to your needs.
Fast & reliable
Able to scan fast and reliable, even in hard condition.
Available on all major platforms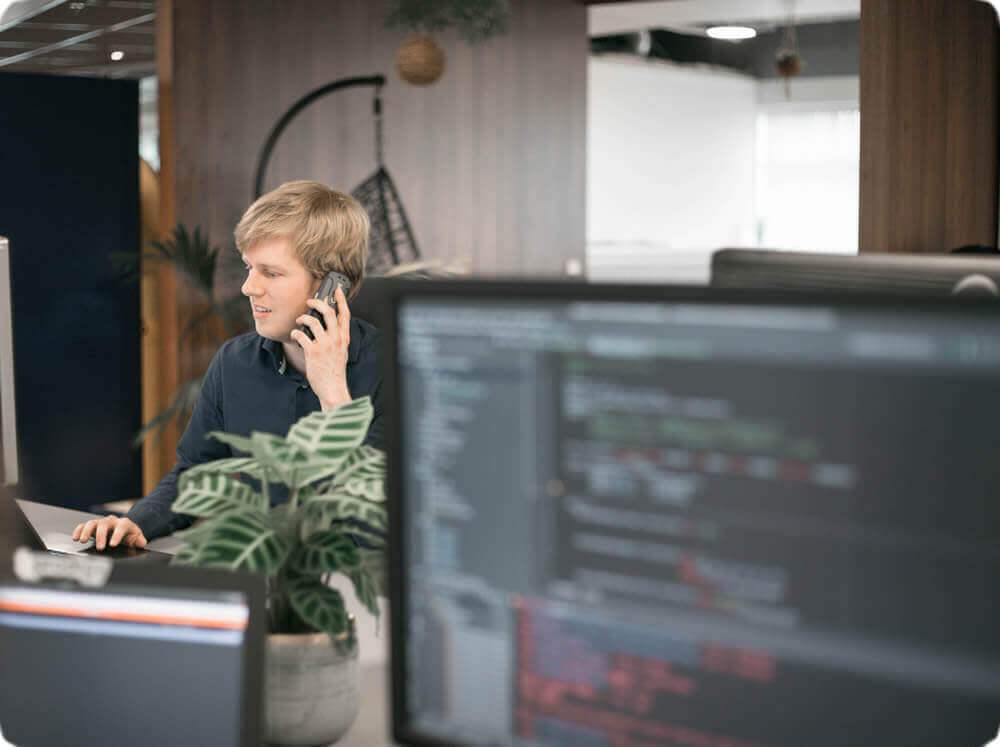 Easy to integrate for developers
Klippa makes it easy to implement scanning functionality in your mobile apps. Read our
documentation
or request an SDK license for testing. 
Frequently Asked Questions
Klippa offers multiple scanning SDKs for different use cases. The pricing differ per SDK, but are always based on a fixed license fee per year per app, up to a certain maximum scanning volume. For usage over this volume additional scanning volume package can be purchased.
Get in touch
with our product specialists to get a specified quote based on your use case and scanning volume.
Klippa offers 6 different types of scanning SDKs. Each specialized in a certain use case. The SDKs we currently offer are listed below:
– Document Scanning SDK
– Utility Meter Scanning SDK
– Price Tag Scanning SDK
– Identity Verification SDK 
– MRZ Scanning SDK 
– QR-code Scanning SDK
– Barcode Scanning SDK
Klippa offers its solutions to a wide range of industries. As an example our solutions are used in Automotive, Legal, Travel, Logistics, Software, Manufacturing, Loyalty, FMCG & Retail, Accounting / ERP / Expense, Oil & Gas and Financial Services.
Yes, all our SDKs support multiple languages. By default they include English, Spanish, German, French, Portuguese and Dutch language support. Because we offer custom strings in our SDKs any other languages kan be added on the client side.
Yes, all our solutions are GDPR compliant. Our mobile scanning SDKs specifically do not store any data on Klippa servers. Therefore you are in full control of the data processing and can ensure GDPR compliancy. Klippa of course offers Data Processing Agreements.
Our mobile scanning solutions are always based on native IOS (Swift) and Android (Kotlin). Next to that we offer Web SDKs and wrapper libraries for most cross platform languages like Flutter, Nativescript, Xamarin and ReactNative. Other wrappers like Cordova and Ionic can be provided upon request.
Klippa was founded by developers, which is why we understand the value of a well-documented SDKs and software in general. For all our solutions we provide documentation, implementation examples and often also supporting video instructions. Our SDK documentation can be found 
this link
.
Please feel free to ask all your questions.
 Get in touch by email, phone or chat!