Document and image AI solutions for the travel sector.
Replace traditional paper processes by modern, easy to manage, searchable and compliant digital alternatives. Automatically process, verify and extract data from identity documents, boarding passes or other travel documents. Speed up check-in procedures and simplify customer onboarding. Reduce costs and increase efficiency with the smart document and AI solutions from Klippa.

Improve document driven processes
Our solutions can benefit you on public cloud, private cloud or even on premise. Whatever suits your business needs best. Klippa works for airports, railways, hotels, customs and more.
Automate document verification
Automatically verify the authenticity of identity documents, cross check documents and data points, and catch fraud.
AI-powered OCR for seamless check-in
Instantly capture customer information by scanning identity documents with a smartphone or tablet, eliminating the need for manual entry.
Prevent fraud and ensure compliance
Automatically check for image tampering or forgery and ensure to meet GDPR requirements.
Automate identity verification
Simplify customer onboarding, online checkin and compliance checks with smart identity verification and face recognition.
MRZ scanning for passports
Scan any passport incorporating a MRZ with a smartphone or tablet and transfer data to the desired system or tool for further processing.
Digitise archives and workflows
Transform paper archives into digital, searchable formats. Improve workflows to speed up processes and reduce costs.
Accounts payable automation
Digitise and automate the expense and / or invoice processing, approvals and payments.
Our technology components
Our machine learning technology can improve many document and data related business processes. Are you ready for the future?
Document format and quality conversions
Document to text with OCR
Data extraction on documents
Classifying documents and data
(Cross)Validating data and documents
Travel Industry Documents




Travel documents come in many forms and vary

 across the globe. 

Our OCR engine is trained to process a wide selection of documents, including the ones below.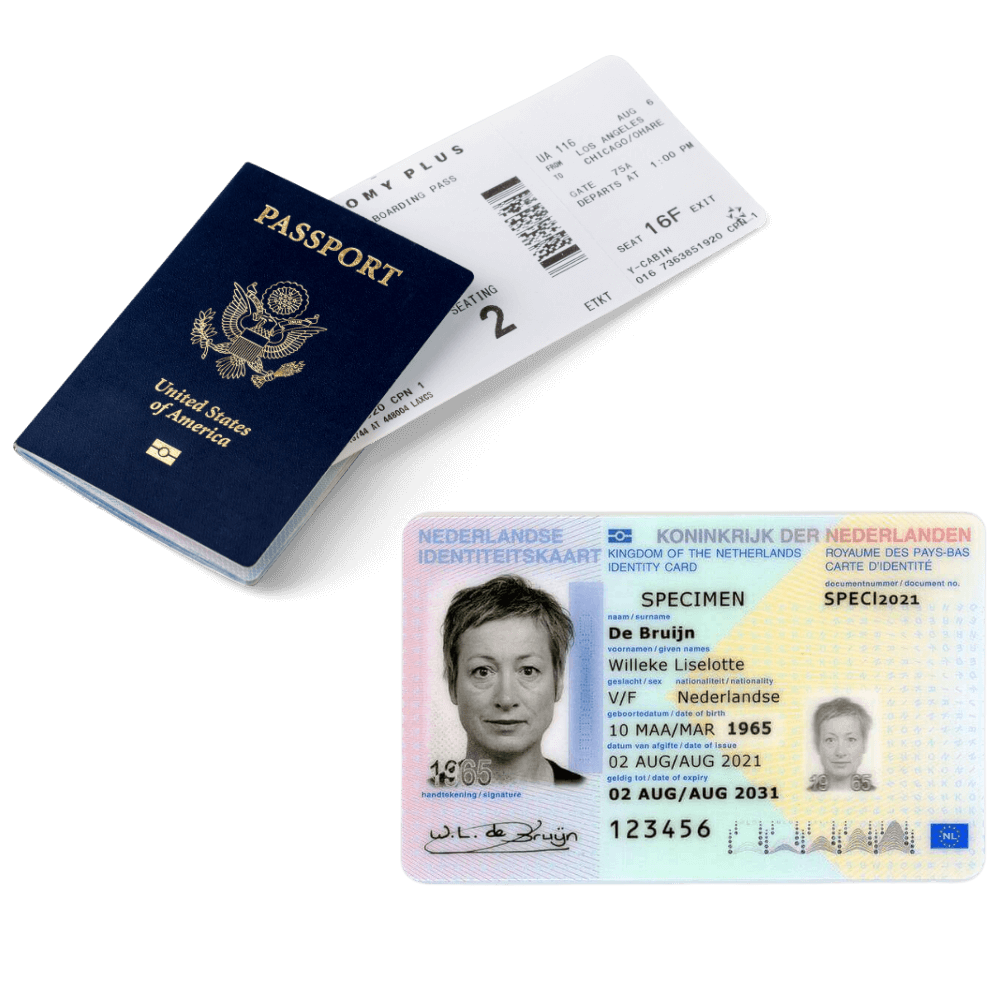 Please feel free to ask all your questions.
 Get in touch by email, phone or chat!
Automated Document Processing for the Travel Industry
As the travel volume is slowly climbing back toward pre-pandemic levels, the number of travel documents that need to be processed is also on the rise.
On top of the standard travel documents, new documents have emerged due to the pandemic. 
 Naturally, more travel documents equal more time spent on processing the documents. 
The manual scanning, verification, and transferring of the documents is no longer efficient with the limited labour force due to the pandemic. 
 With the help of AI, the travel industry can take advantage of Klippa DocHorizon to automate document processing. Th
e AI-powered OCR can automate data extraction from travel documents, data entry, cross-checks, and verification processes of passports and IDs while detecting anomalies. 
 It is only a matter of time before the whole industry has integrated AI into business processes. Are you ready to enhance the customer experience and your bottom line?