Klippa Expense Management for NetSuite
With the Klippa and NetSuite integration, you process expense claims easily and quickly. By linking our cloud solution to Oracle NetSuite you save time, prevent fraud and errors.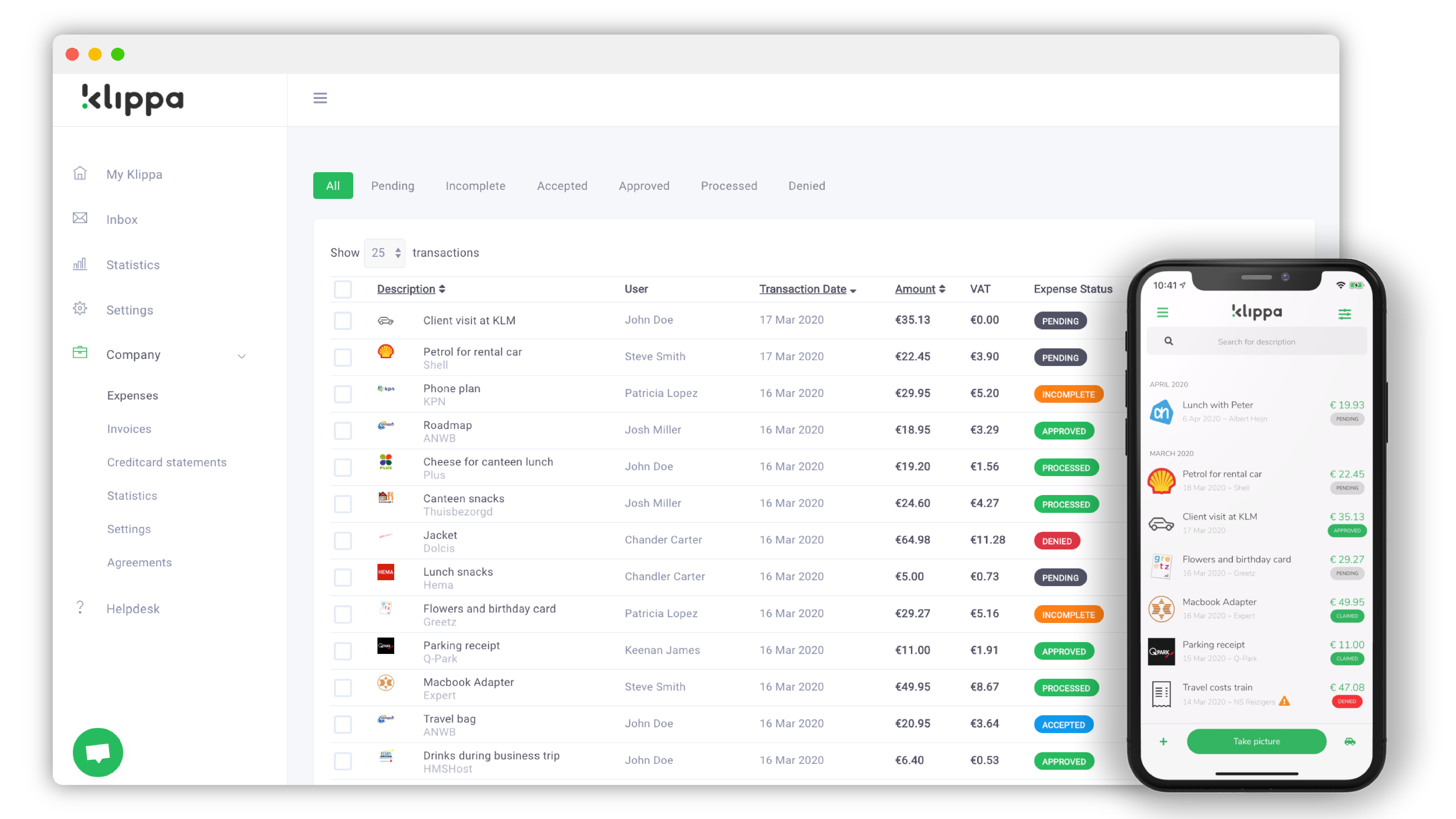 What can the NetSuite integration do?
Employees submit their expense claims through the NetSuite integration. This can be done easily through email, in the Klippa app or online in the browser. Submitting expenses is as simple as taking a picture.
After the submitted expense claims are approved or rejected, the approved claims reach the accounts payable department. They can be booked directly from Klippa into NetSuite. Employees receive then automatically a notification of the approval.
A seamless connection with NetSuite
In collaboration with NetSuite, we have developed a real-time interface. This way, expense claims can be booked directly from the Klippa environment.
Do you want to know more? In a 30-minute online demo, we'd love to show you all the benefits and functionalities of the NetSuite integration.
What makes this integration unique?
All relevant employee and accounting data is automatically synchronized from the NetSuite integration to Klippa.
Thanks to our real-time API, your financial data is always up-to-date in NetSuite.
The original invoices or receipts are shown in the attachments.
Automatic detection of duplicate receipts and invoices.
Intuitive mobile app with OCR (Optical Character Recognition).
Google Maps integration for mileage tracking.
Manually retyping receipts and invoices is a thing of the past thanks to the built-in OCR functionality.
Fast reimbursement due to a streamlined process.
A self-learning system – smart booking suggestions based on search history.
Export expense claims to common formats (e.g. UBL, PDF, XLSX, CSV).
The documents you enter will remain available in the cloud for 10 years (also for any audits).
Save time thanks to the self-learning booking suggestions in the NetSuite integration.
Re-typing receipts and invoices is a thing of the past thanks to Klippa's integration

With the built-in OCR functionality, manually copying data from receipts is a thing of the past. Losing receipts and retyping data is history thanks to the direct connection between NetSuite and Klippa. Moreover, the business expense process remains clear. Processing and scanning receipts is done with
Klippa Expense Management
.