ChatGPT-4 is a chatbot prototype based on the impressively large language model GPT-4. It uses AI technology to produce human-like text, and represents OpenAI's latest and most advanced AI system.
Before the release of GPT-4, its predecessor ChatGPT-3 was considered the top-notch language model. It was released only four months prior to GPT-4's release, which indicates the remarkable speed at which technology is advancing in the field of Artificial Intelligence (AI).
As a business owner or executive, you have a lot on your plate, and keeping up with the latest AI developments may not be at the top of your list. That's why we've created this article to help you stay informed. We'll provide an overview of GPT-4, including its new features and use cases, and share practical tips for implementation.
Join us as we take a deep dive into the world of GPT-4 and discover how your organization can unlock its full potential.
What is GPT-4?
GPT-4 is the latest addition to the GPT (Generative Pre-Trained Transformer) series of language models created by OpenAI. Designed to be an extremely powerful and versatile tool for generating text, GPT-4 is a neural network that has been meticulously trained on vast amounts of data.
By incorporating state-of-the-art techniques in machine learning, GPT-4 has been optimized to understand complex patterns in natural language and produce highly sophisticated text outputs.
But how is this different from ChatGPT-3? Let's have a look at that next.
Differences between ChatGPT-3 and ChatGPT-4
To gain a better understanding of the advancements in GPT-4, it's important to first familiarize ourselves with the key distinctions between the new and previous version.
Multimodal AI model
The most significant change to GPT-4 is its capability to now understand both text and images as input. This feature is a significant improvement over its predecessor. It enables the model to process multimodal content, opening up new use cases such as image input processing.
Trained on more data
The model was trained using a vast collection of textual content from diverse origins such as books, web texts, Wikipedia, articles, and other online sources. This comprehensive training provides ChatGPT the capability of comprehending and providing answers to a vast array of prompts and questions.
We know that GPT-3 was trained on 175 billion parameters and while OpenAI has not disclosed the amount of parameters GPT-4 was trained on, some sources suggest that it's close to 100 trillion parameters.
That's approximately 571 times more!
This staggering increase results in higher accuracy and precision of the output it produces, making it ideal when it comes to handling more complex tasks and generating highly accurate outputs.

Can handle more input and produce more output
While ChatGPT-3 is already an impressive language model, it is limited by a maximum word count of 3000 for both input and generated output. Meanwhile, ChatGPT-4 is taking it to a whole new level with its staggering maximum word count of 25,000 for both input and output.
This means that more parameters and prompts can be included as input which improves the models ability to handle more complex tasks and produce better output results.
GPT-4 is currently only available via subscription
ChatGPT was launched as a prototype on November 30, 2022, and was immediately made free and available for the public to use. However, this time around that's not the case, at least for now.
If you wish to get your hands on this latest technology, you will need to upgrade to a ChatGPT Plus account. At the time of writing, ChatGPT Plus is available as a subscription and charges 20 dollars per month.
By upgrading to a Plus account, you'll also benefit from the following features:
Higher availability, even during peak demand
Faster response time
Priority access to new features
Now that we have outlined the main distinctions between the two language models, it is time to delve deeper into the new features of GPT-4 and examine some examples of its impressive capabilities.
What is new in ChatGPT-4?
With the arrival of ChatGPT-4, a range of new features have been introduced which are poised to transform the way we work and interact with technology. The following updates will be covered in greater detail:
Higher accuracy and precision
Increased input and output capacity
Input can be submitted in the form of both text and image
Capable of handling complex tasks more effectively
Less disallowed content and more factual response
Higher accuracy and precision
As previously stated, we assume that GPT-4 was trained on a larger dataset, which would make this language model even more comprehensive.
This means that you can expect much higher output accuracy and fewer "hallucinated" facts. And in combination with the possibility of larger inputs, which we will discuss further in a moment, this technology has a significantly greater ability to handle complex tasks that are reliable and creative.
Increased input and output capacity
As we mentioned earlier, ChatGPT-4 has a word count limit that's over 8 times higher than its predecessor. This is significant because with the combination of the amount of data this model is trained on, GPT-4 can handle much more complex and nuanced inputs, allowing it to produce highly detailed and comprehensive outputs.

With an increased word count limit for both input and output, this tool is able to undertake a wider range of tasks with greater accuracy and efficiency.
Input can be submitted in the form of both text and image
The feature that probably created the most excitement was the announcement that GPT-4 was to be a multimodal model. This means that text and image can be submitted as input which unlocks a variety of new possibilities. OpenAI demonstrated one of these features during a live stream session.
In their example, a hand-drawn mock-up of a joke website was used to highlight the image processing capability. The mock-up was created on paper, with the design elements sketched out by hand. A picture of the mock-up was then taken and uploaded with simple instructions to generate HTML code for the website.
Within seconds, the image was processed using advanced algorithms, and the HTML code for the website was generated automatically. The resulting website was an accurate representation of the original mock-up, complete with the design and text elements.
If you would like to watch the demonstration for yourself, here is the link to the live stream session.
Capable of handling complex tasks more effectively
While casual conversation has shown similar results and the distinction between ChatGPT-3 and 4 can be subtle, the real difference becomes apparent when handling complex tasks.
To compare these distinctions, OpenAI carried out various tests that involved simulating human-designed exams. They used the most recent up-to-date publicly accessible test, such as the Olympiads and AP free response questions, and paid practice exams made available for the 2022-2023 academic year.
The test results showed significant differences between the two models. For instance, in the bar exam simulation, GPT-3.5 scored in the bottom 10% of test takers, while GPT-4 scored in the top 10%.
Take a look at the chart below to compare the test result comparing GPT-3.5 and GPT-4, and keep in mind that no particular training was completed prior to these exams.

Less disallowed content and more factual response
As the use of AI language models continues to grow, it becomes increasingly important to prioritize safety and ethics in model design. That's why OpenAI incorporated a safety reward signal during the Reinforcement Learning with Human Feedback (RLHF) training to reduce harmful outputs.
Compared to its predecessor, GPT-3.5, GPT-4 has significantly improved safety properties. The model has decreased its tendency to respond to requests for disallowed content by 82%.
Additionally, GPT-4 scores 40% higher than GPT-3.5 on producing factual responses. Despite this still being a limitation, it is a significant progress that helps to reduce the likelihood of "hallucinating" facts.
Let's now move on and explore what GPT-4 can be used for and how your organization can benefit from it.
What applications and benefits does GPT-4 have to offer?
As an AI language model, the main use of GPT-4 is to generate human-like responses to natural language queries or prompts, across a wide range of topics and contexts. This can include answering questions, providing information, engaging in conversations, generating text, and more.
ChatGPT-4 can be used in a variety of applications, such as chatbots, virtual assistants, customer service automation, language translation, and content creation. Its ability to understand and respond to natural language makes it a powerful tool for improving communication and automating tasks that would otherwise require human intervention.
Such a powerful tool obviously offers many benefits, such as:
Time-saving: Can quickly generate responses to user queries or prompts, saving time for both users and developers.
Consistency: Can provide consistent responses to similar queries, reducing errors and improving the overall user experience.
Scalability: Can handle a large volume of queries or prompts simultaneously, making it a scalable solution for businesses and organizations of all sizes.
Personalization: Can be customized to the specific needs and preferences of individual users, improving the overall user experience.
Available 24/7: Can operate 24/7, providing users with immediate assistance and support whenever they need it.
Multilingual support: Can support multiple languages, making it a valuable tool for organizations with global operations or multilingual user bases.
Cost-effective: Can be a cost-effective solution for businesses and organizations that want to automate certain tasks or processes without the need for human intervention.
Now that we have discussed the primary applications and benefits of GPT-4, let's delve into a few use cases for various industries.
Best use cases per industry
While there are endless possibilities to make use of GPT-4, we will focus on the workflows with the most significant potential. The following use cases will be covered next:
Customer Service Chatbot
Personalization of Emails
Text-to-Speech Conversion
Marketing and Advertising
Document Generation
Cyber Security
Software Development
Business Intelligence
Supply Chain Management
Customer Service Chatbot
The implementation of GPT-4 for chatbots in customer service can provide instant support to customers by answering questions and resolving issues. With a sophisticated chatbot, businesses can provide 24/7 customer service without the need for human interaction.

This is particularly relevant in e-commerce, retail, and telecommunications industries, where customers often have questions about products or services. By implementing a customer service chatbot, businesses can improve their response times and provide more personalized support to their customers.
Personalization of Emails
Personalization is key when it comes to effective marketing communication. By leveraging customer data, businesses can use ChatGPT to generate personalized emails and email templates for their customers. This enables businesses to tailor their messaging to individual customers, which can help to increase engagement and conversion rates.
Whether it's welcoming new customers, providing product recommendations, or promoting special offers, personalized emails can help to build a stronger relationship between businesses and their customers. With ChatGPT-4, businesses can create personalized emails that are more relevant and engaging to their customers, resulting in improved customer satisfaction and loyalty.
Text-to-Speech Conversion
Text-to-speech technology has revolutionized the way we consume and interact with content. With ChatGPT, businesses can easily transform written text into spoken words, opening up a range of use cases for voice over work and various applications.
For instance, voice assistants powered by GPT-4 can provide a more natural and human-like interaction between users and devices. GPT-4 can also be used to create high-quality audio content for podcasts and audiobooks, making it easier to reach audiences that prefer audio content over written text.
By using ChatGPT for text-to-speech conversion, businesses can save time and resources, while also improving the accessibility and inclusivity of their content. Overall, this has the potential to enhance the user experience and engage customers in new and innovative ways.
Marketing and Advertising
Effective marketing and advertising rely on persuasive copywriting and well-crafted ad campaigns. With ChatGPT-4, businesses can improve their copywriting and speed up their ad campaign optimizations, opening up a range of possibilities for creating compelling content. GPT-4 can be used to generate product descriptions, blog posts, social media updates, and more.
By leveraging the power of natural language processing, businesses can create high-quality content that resonates with their target audience and drives conversions.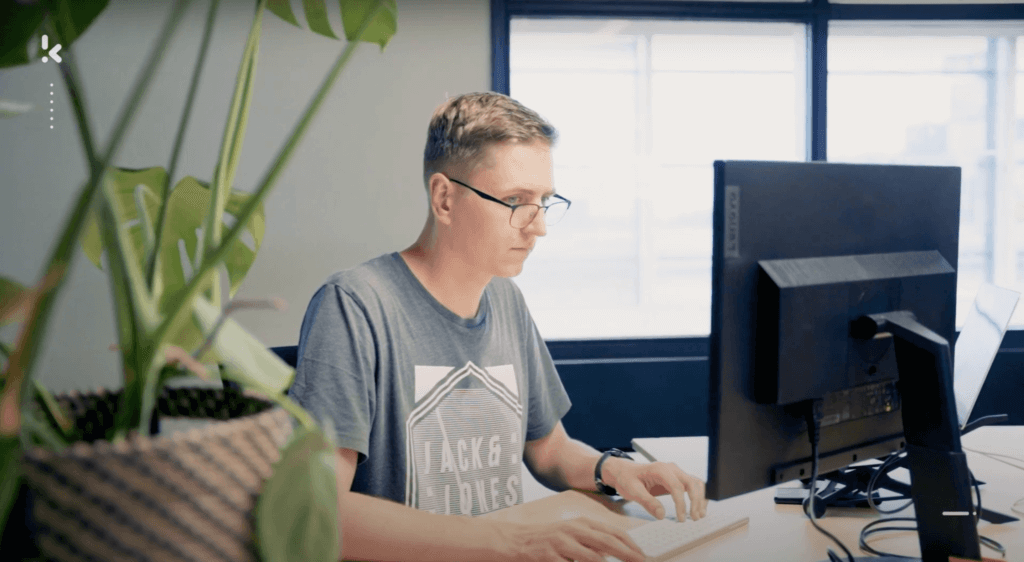 By using ChatGPT-4 for marketing and advertising, businesses can save time and resources, while also improving the effectiveness of their campaigns. Ultimately, it has the potential to help businesses achieve their marketing goals and grow their customer base.
Document Generation
Document generation is a critical aspect of many businesses, but it can be a time-consuming and resource-intensive process. With ChatGPT's natural language generation capabilities, businesses can automate document generation and streamline their operations.
By providing specific information and parameters into GPT-4, businesses can generate high-quality written documents that adhere to their unique requirements. This is particularly relevant for creating contracts, invoices, and other types of business documents, where accuracy and compliance are critical.
By using GPT-4 for document generation, businesses can save time and resources, while also ensuring that their documents are consistent, error-free, and tailored to their specific needs.
Cyber Security
In today's digital landscape, cybersecurity is a top priority for businesses of all sizes. With ChatGPT, businesses can increase their cybersecurity measures and protect their systems from potential threats. ChatGPT's advanced natural language processing capabilities enable it to prevent phishing scams and detect vulnerabilities or possible cyber attack risks automatically.
By analyzing emails, security logs, and network traffic, GPT-4 can provide valuable insights into potential security incidents, allowing businesses to take proactive measures to prevent them from happening. Additionally, ChatGPT-4 can be used to generate alerts and reports that highlight potential security incidents, helping businesses stay informed and take quick action when necessary.
With ChatGPT, businesses can enhance their cybersecurity measures and safeguard their sensitive information from cyber attacks, providing peace of mind and protecting their reputation.
Software Development
Software development can be a complex and time-consuming process that requires attention to detail and a high level of expertise. With GPT-4, businesses can streamline their software development process and reduce the time and resources needed to write basic code from scratch.

ChatGPT's advanced natural language processing capabilities enable it to generate basic codes based on specific requirements and parameters, saving developers valuable time and allowing them to focus on more complex tasks. Additionally, GPT-4 can be used to correct errors in codes and fix bugs in Python programming language, providing a powerful tool for software developers to improve their code quality and reduce development time.
By using ChatGPT-4 in software development, businesses can improve their productivity and efficiency, while also creating high-quality software that meets their unique needs.
Business Intelligence
With ChatGPT's advanced natural language processing capabilities, businesses can gain valuable insights into customer reviews, social media posts, and news articles. By analyzing these sources, businesses can extract key insights and trends that can inform their product development, marketing strategies, and customer service efforts.
This is useful for businesses looking to enhance their business intelligence capabilities and make more informed decisions based on data-driven insights. By leveraging ChatGPT's advanced analytics capabilities, businesses can gain a deeper understanding of their customers and the market, allowing them to stay ahead of their competitors and make strategic decisions that drive business growth.
Supply Chain Management
Efficient supply chain management is critical for businesses looking to improve their bottom line and enhance customer satisfaction. GPT-4 can help businesses streamline their supply chain management by analyzing purchase orders and invoices to track inventory levels, identify potential stockouts, and optimize replenishment cycles.
By leveraging ChatGPT's advanced analytics capabilities, businesses can gain a better understanding of their inventory levels and optimize their supply chain management to reduce costs and improve efficiency. In addition, GPT-4 can generate accurate reports on supplier performance and delivery times, providing businesses with the insights they need to optimize their logistics process and ensure timely delivery of products.
How to use ChatGPT-4?
After discussing the distinction between the two models, exploring new functionalities, and identifying potential applications and use cases, you're probably curious to learn how you can start using GPT-4.
Essentially there are two primary methods, either through the chatbot accessible on Chat.OpenAI, or by incorporating it into your own system.
GPT-4 at Chat.OpenAI
If you're looking for a quick and efficient answer to specific questions or ideas for brainstorming, visiting chat.openai.com is an excellent choice. Furthermore, the chatbot can be useful for individuals seeking to enhance their content creation or improve their written texts.

Incorporate GPT-4 into your own systems
If you, on the other hand, look for ways to improve your business processes, incorporating GPT-4 into your existing systems is the most effective way to do so. By integrating GPT-4 with an API into your system, you can gain a competitive edge in your industry.
For example, you can integrate GPT-4 into your own chatbot to create a more intelligent and responsive system. This allows your customers to get the answers they need quickly and efficiently, without the need for human intervention.
You can also use GPT-4 to analyze large amounts of text data, such as customer feedback or product reviews, to gain valuable insights into customer satisfaction.
By incorporating GPT-4 into your systems, you can save time and money, while also gaining a competitive advantage. This technology can improve your customer support, streamline your workflows, and provide valuable insight into your business operations.
In conclusion, the benefits of integrating GPT-4 into your systems are numerous and can help you achieve your goals in today's competitive business environment.
Which one should you choose?
When deciding on which method is best for you, it's essential to consider your goals and objectives. If you're looking to only complete a few simple tasks, such as rewriting a text or fixing a piece of code, the chatbot is probably sufficient.
However, if you need to complete more complex tasks at a large scale, you should consider implementing GPT-4 into your own system. GPT-4 offers scalability, which can benefit your teams by handling a more extensive range of tasks and processing large volumes of data.
Implementing ChatGPT-4 in your business with DataNorth
GPT-4 is a powerful tool for businesses looking to automate tasks, improve efficiency, and stay ahead of the competition in the fast-paced digital landscape. However, many companies may be overwhelmed to explore the possibilities of ChatGPT-4 due to a lack of knowledge, time, or focus.
To help companies overcome these challenges, Klippa DataNorth offers GPT consulting services that consist of three modules.
Opportunity Identification, involves a one-week evaluation process with DataNorth experts in your company. During this process, our team will analyze your current business processes and explore potential opportunities to automate tasks using GPT.

Risk Assessment, focuses on evaluating the potential risks associated with using GPT. Our experts will use DataNorth's AI Readiness model to provide a proper risk assessment, taking into account your organization's data quantity and quality for safety measures.

Final Reporting and Consultation, involves presenting a comprehensive report based on the assessment, outlining potential use cases of GPT in your operations. We will also provide a final consultation upon report delivery to ensure you have a clear understanding of the benefits and applications of GPT for your business.

If you're curious to learn more about how your business can unlock the full potential of GPT, automated tasks, and improved efficiency, don't hesitate to contact one of our experts.
---