Calculate your IDP ROI 

Manually processing documents creates unwanted bottlenecks that
Intelligent Document Processing (IDP)
can solve. Klippa's smart solutions can help your organization
save money
,
speed up turnaround time
, and
prevent fraud
.  
Enter your information below to calculate your ROI with Klippa's IDP.
Convinced that IDP can be a good investment for your organization?
Klippa DocHorizon is an advanced IDP platform powered by AI that can automate all your document related workflows. Book a demo or learn more about the functionalities of our IDP solution.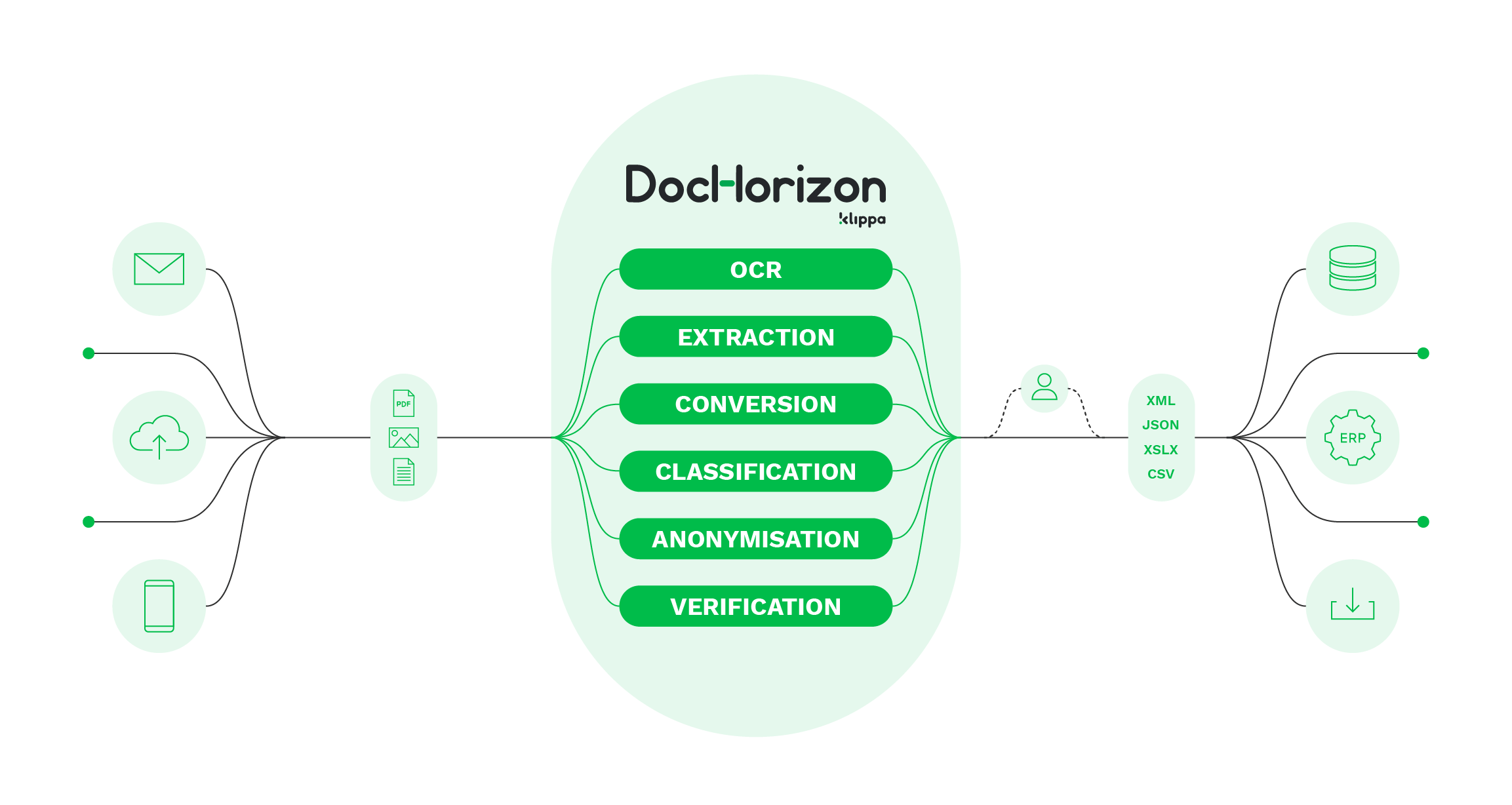 Curious if DocHorizon can help you?
The DocHorizon platform can process any type of document in any type of workflow. The following list gives you an idea of the type of documents, use cases, and industries that DocHorizon supports. If you cannot see yours here, feel free to
contact us
!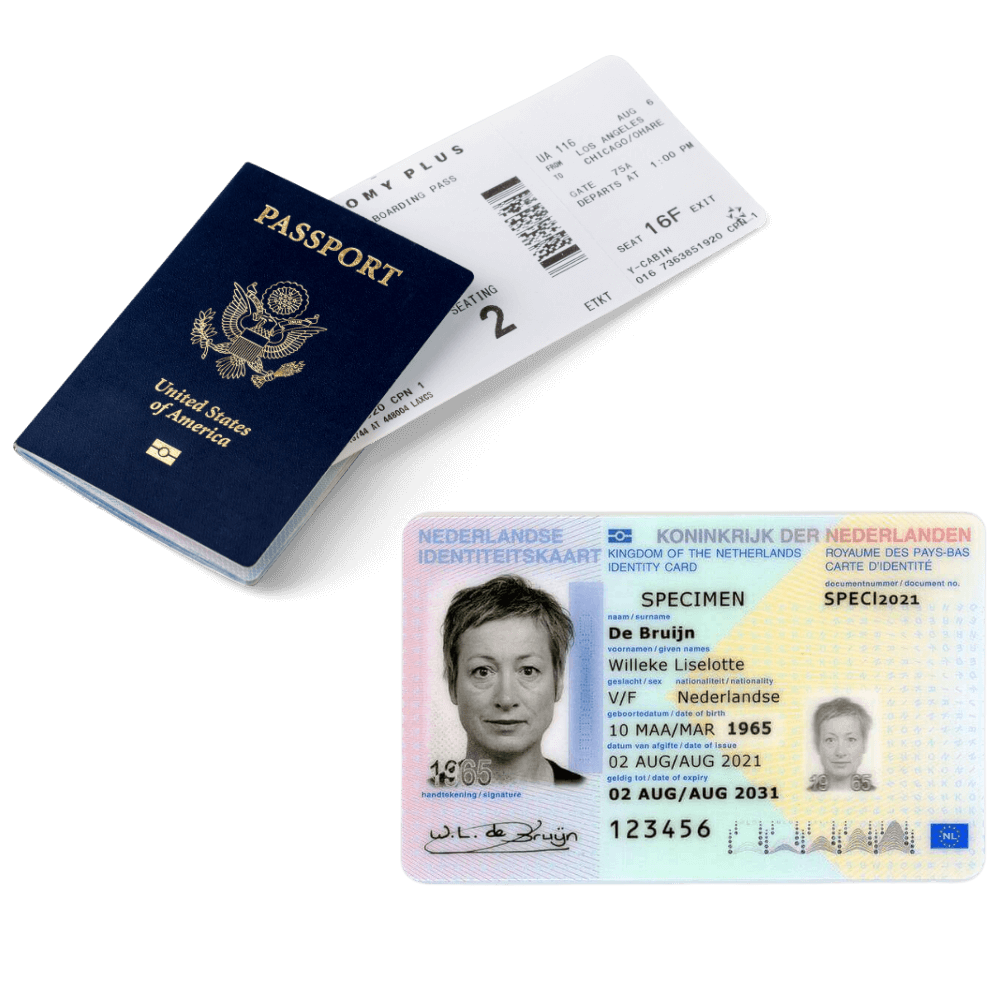 Different types of documents
Klippa is processing different kinds of documents, such as ID cards, invoices, receipts, contracts, passports and many more.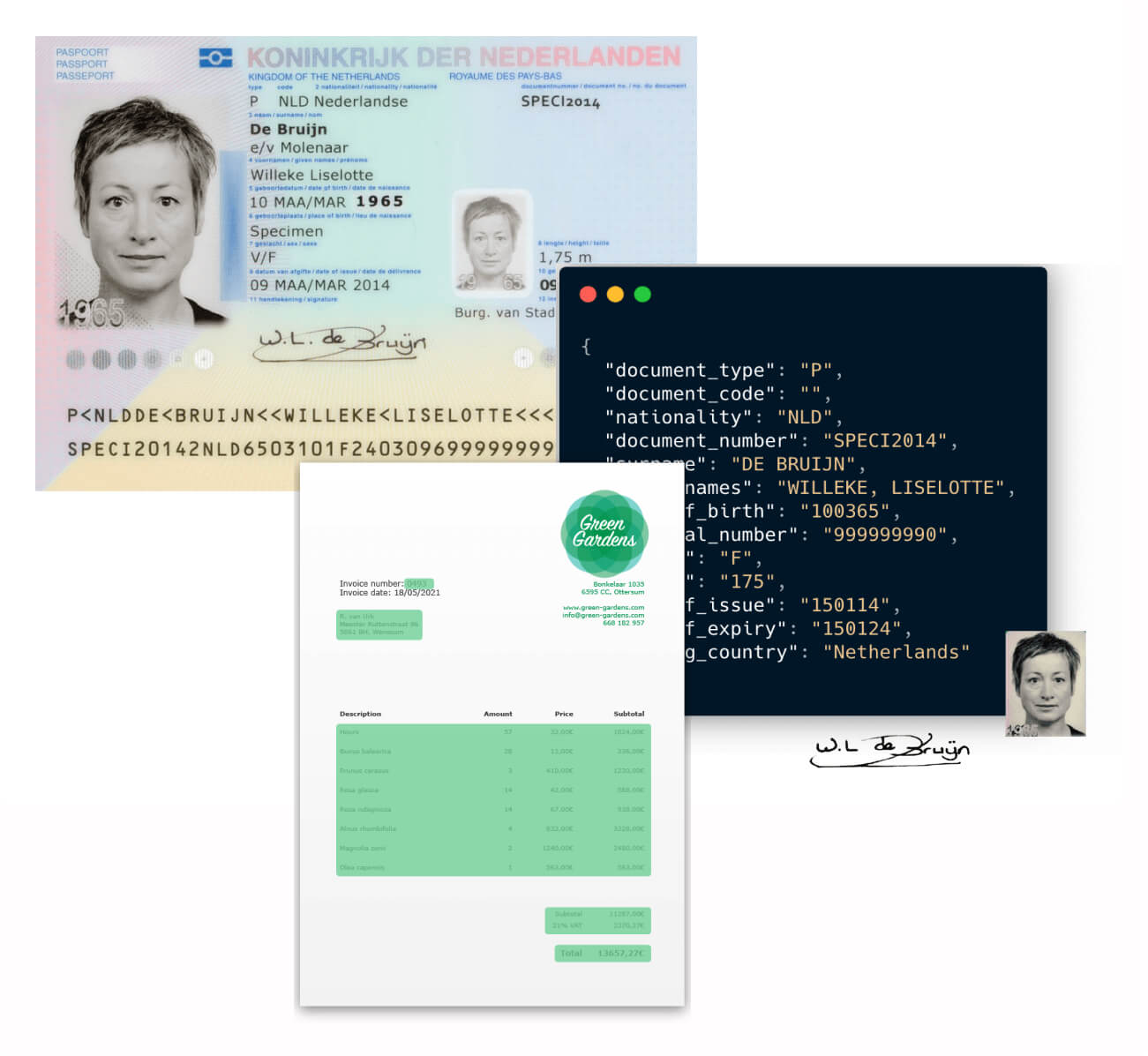 Common use cases
In the following, we present common use cases where Klippa DocHorizon is used. Don't see your specific use case? Don't worry, our solution is able to cover all kinds of use cases.

Industries
Klippa DocHorizon can be used in a number of industries. You don't see your industry? Don't worry. Contact us for more information about your specific case.
Please feel free to ask all your questions or request a quote.
Get in touch by email, phone or chat!