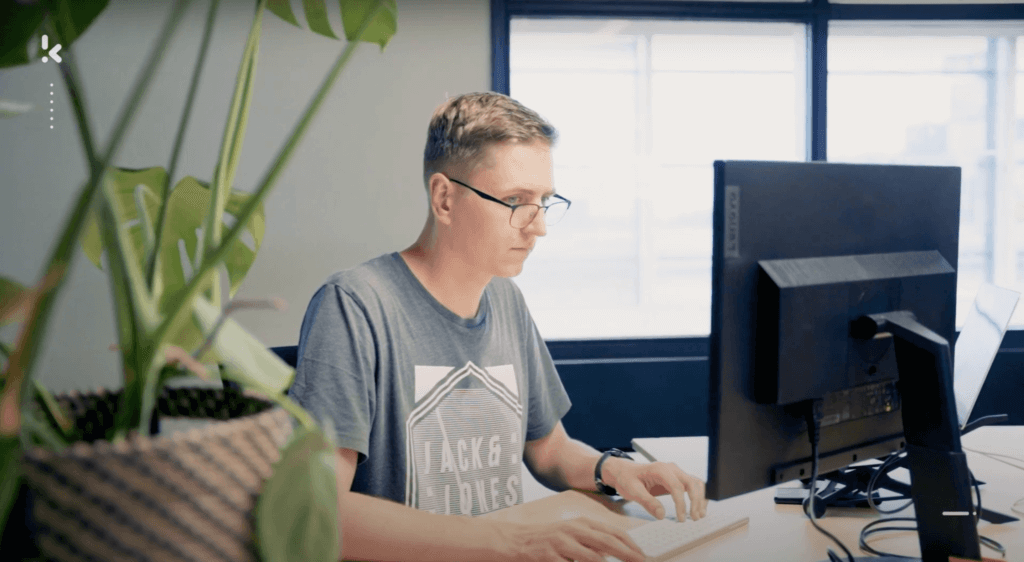 If you are reading this, you are probably disappointed with your current OCR provider. Perhaps, the solution is not as good as you expected, and it is not delivering the promised results.
It could also be that your current OCR vendor is lacking in support. Or that data extraction accuracy is not in line with what you were initially told. If that's the case, then it's time to change your vendor!
With the recent advances in AI and OCR, you don't have to settle with less anymore. Many great OCR providers can help you take your business to the next level.
In this blog, we will discuss why you should switch your OCR provider, and how easy it is to change your OCR software. 
Why should you switch your OCR provider?
The answer is quite simple. The OCR provider that you work with is largely defining how well your workflows and business operations are streamlined. It is not only defining how much time, money and effort you can save, but also how happy your employees are. 
Say, a certain OCR vendor provided the service you needed in the past, but because your business changed and evolved, parts or the entire software just doesn't fit you anymore.
Perhaps, you expanded to another country and different languages need to be supported. Or your monthly document volume increased drastically, and you need a solution that is scalable and fast.
Once your current solution can't support you efficiently enough anymore, it is time for a change!
But how do you know to which provider you should change? We got you covered with the next section, in which we share tips on how to compare different vendors.
How to compare OCR providers
Before you switch, you should compare different vendors to find out which software offers the most fitting solution. In the following, we will discuss which key points we advise comparing and provide a downloadable comparison checklist for you. 
Key points on which you can compare vendors:
Accuracy
Support
Speed
Scalability
Legal compliance
Language support
Document coverage
Accuracy
The accuracy rate of an OCR solution influences the operations of your business greatly.
For certain industries, an accuracy rate of 80% is enough. In case this is not enough for you, you should look for a vendor that is able to offer a solution that covers the remaining 15 – 20%.
A possible solution to overcome this gap is a human-in-the-loop automation, with which extracted data is first checked by a human and then entered into the database. You can find more information about this solution in our human-in-the-loop guide.
Note that, 1% error margin in data extraction can already lead to businesses losing millions of euros.
Either way, before you decide which OCR solution to purchase, we advise asking the vendor to show you proof of their stated accuracy rate or to allow you to test the solution.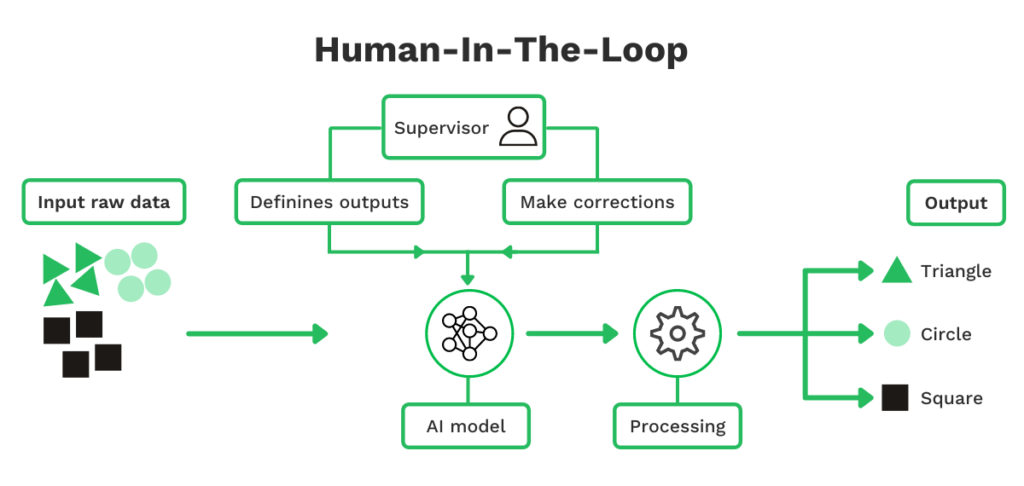 Support
Customer support determines whether your collaboration with the vendor flourishes or fails. Therefore, the right support accelerates your company's long-term success.
Before implementing a new OCR software, make sure that the customer success team is able to help you efficiently and quickly. It also makes sense to check if the vendor offers good documentation that simplifies the implementation process. 
Then you can ensure that the software better fits your needs and is adapted to your context.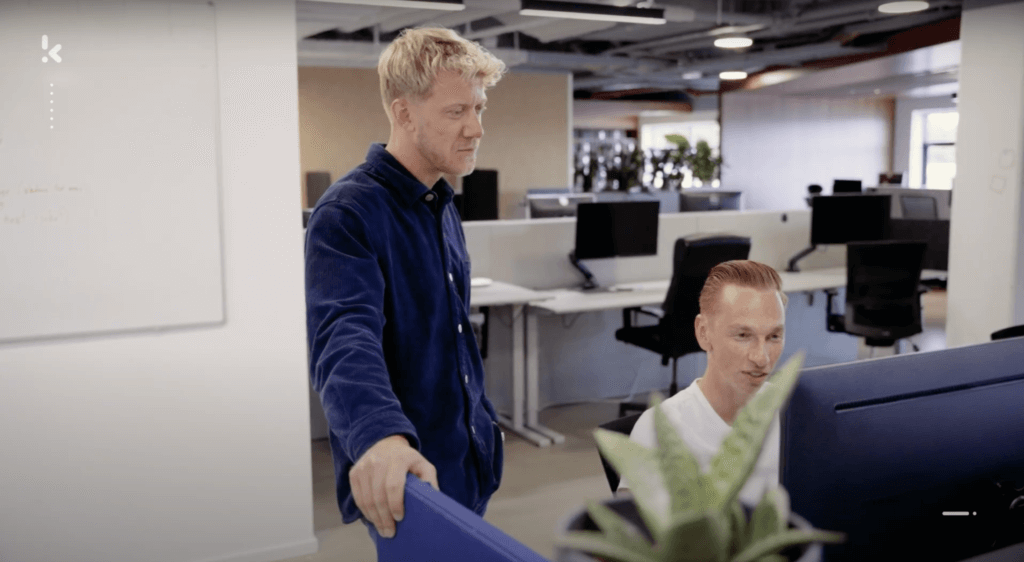 Speed
One of the most notable benefits of using OCR is the speed with which it processes large volumes of documents. Generally speaking, data is extracted and stored in your database almost in real time.
Yet, the speed at which data can be extracted from a document differs per vendor. Slower data extraction means slower workflows, which leads to longer turnaround times.
In the decision-making process, be sure to test the speed of each solution in a real life setup.
Scalability
When your company is growing, the amount of documents needing to be processed increases too. Therefore, you need a vendor that is able to keep up with your growth and process higher volumes of documents when you need them.
Think about your decision wisely, as you don't want to be held back in your growth, just because your chosen vendor doesn't have the capacity to support you.
Legal compliance
Before committing to an OCR provider, we advise you to clarify the security standards your company requires. Different legal standards apply to different countries.
Therefore, it would be smart to understand the legal compliance standards of the different vendors early on. Klippa, for example, can comply with different kinds of security standards, as we offer hosting options in the US and in Europe.
Also check if a vendor stores your data on its server, as this impacts legal compliance greatly. Find a vendor that is able to comply with the legal standards of your industry and country before committing!
Language support
Does your company operate internationally? If yes, then appropriate language support is important for you.
Do you only work with languages of the Latin alphabet, or do you require the solution to support non-Latin languages as well? These are important questions to ask yourself, as this determines which documents can be processed.
Document coverage
Which documents do you want to process? Are the OCR vendors you shortlisted supporting these document types? This is what makes or breaks the deal, as the software needs to be able to process the documents you work with in your daily business operations.
In some cases, the OCR solution is not able to process a certain document yet, but most vendors are very willing to work together and train the software accordingly. We advise finding a vendor that either already supports the documents needed or has resources available to train the software.
Now that we covered the different key points, we should have a closer look at the process of switching your OCR provider.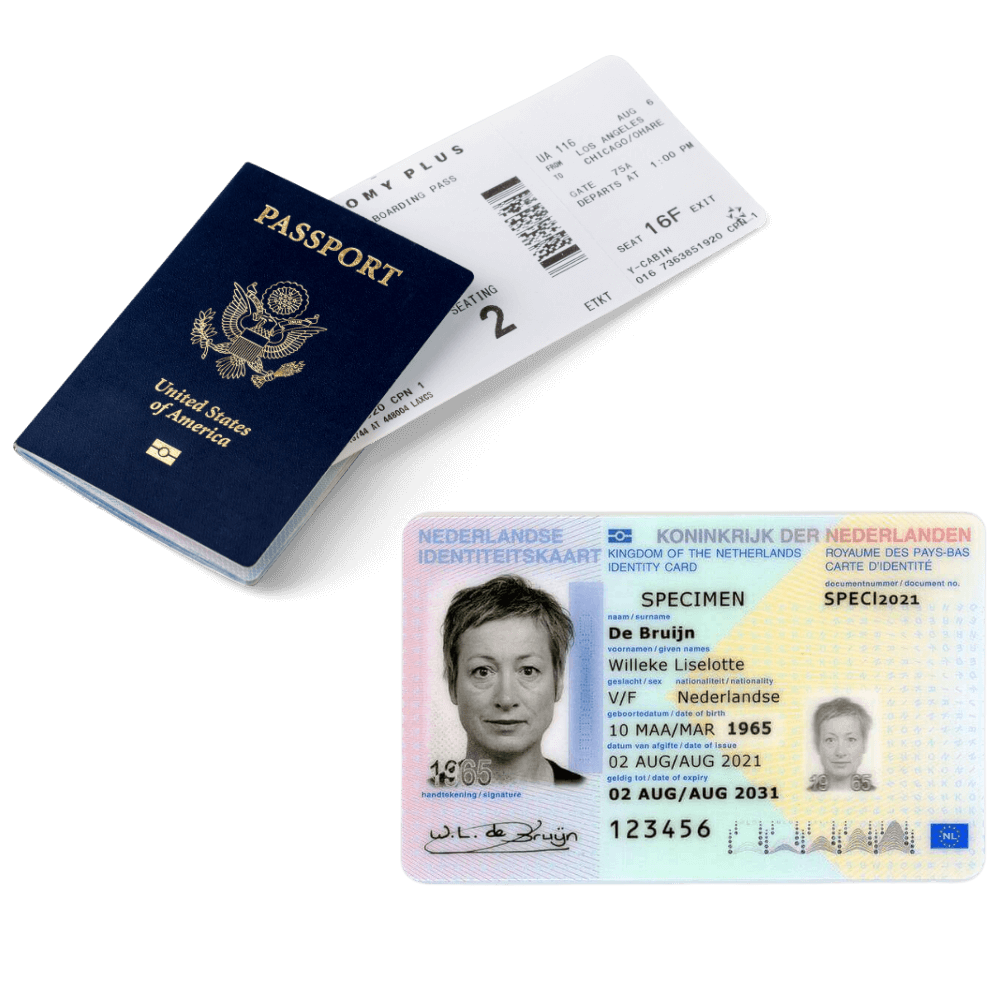 What is the process of switching the OCR provider? 
When you want to change your OCR provider, it is wise to first explore the market. Then you should contact different vendors and create a short list of those that potentially provide a better service than your current one.
After that, the following steps can be conducted:
Request a demo
Test the API
Mapping out JSON fields
Integrate the API
Start using the new OCR provider
1. Request a demo
This step is probably obvious to you, but before you commit to a new OCR provider, you should request a demo. That way you can get to know the vendor, ask questions and find out if they can better solve your problem.
If you are happy with what you see and hear, the next step would be to test the API.
2. Test the API
When the demo was successful, we would advise testing the API to see how the output of the new vendor looks like. Most likely, your old and new vendor are using different names for the fields that need to be extracted. 
It is important to look at that in the testing phase, so that you can prepare for changes that have to be made. This brings us to the next step: Mapping out JSON fields.
3. Mapping out JSON fields
As previously mentioned, the name of the output data (in JSON) will most likely differ from the names of the output of the new vendor. It is essential to internally connect the old names with the new name of the output field.
That way, once in use, the OCR knows which data should be extracted and which output it should show. Then it is time to integrate the API.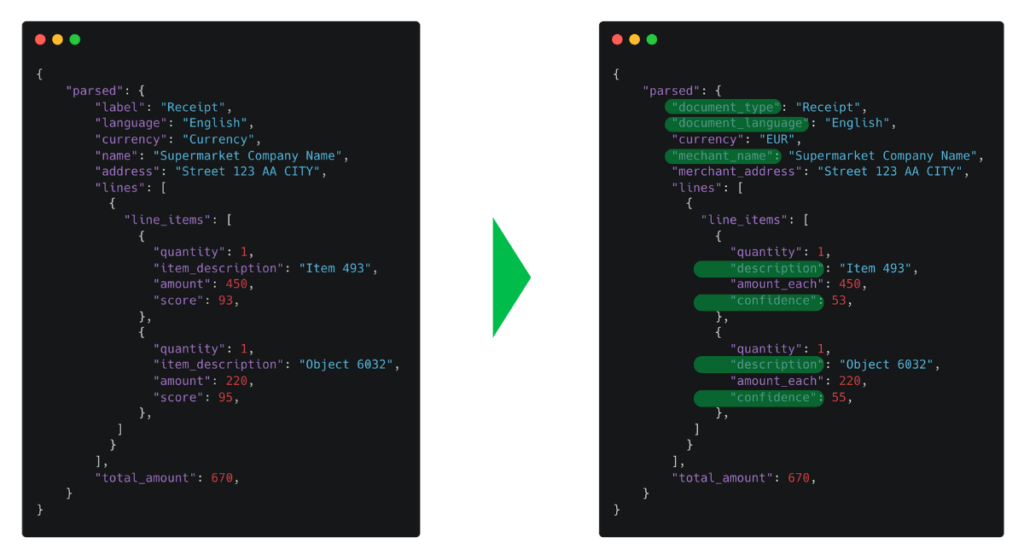 4. Integrate the API
Integrating the API into your current infrastructure shouldn't be difficult, especially when you previously used an API. If the vendor can offer you clear and easy to understand documentation, the integration process should be efficient and uncomplicated.
This part can be done in a matter of hours, depending on your company's resources (i.e. skilled people and time). Once everything is set up and integrated, you are ready to use the new OCR software.
Are you asking yourself how easy this whole process really is? Find the answer in the following section.
How easy is it to change your OCR provider?
Realistically, the entire process of changing your OCR provider will take a couple of days. Keep in mind that most of the time will go into testing the new solution. You don't want to jump into the next commitment without proper research into the vendor and testing their solution.
The actual integration of the API could be done within a day, making this process very quick and easy.
Remember, your old contract needs to be terminated, but the process of integrating a new solution can overlap with the termination period. That way, the new solution is set up and ready to use the day that your old solution expires.
All sounds pretty easy, right? The last remaining question is then which OCR provider to choose? Of course, we think Klippa would be a great option no matter the industry, but the decision is up to you. If you want to know why other companies have decided to switch to Klippa, keep on reading.
Why are other companies switching to Klippa?
We, as Klippa, have encountered a couple of companies that wanted to switch their OCR vendor. Some of these companies have been using one OCR provider for years, and became a customer when the vendor was still in the start-up phase.
Over time the vendor grew and personal care, fast communication and quick fixing of issues weakened. This has led to frustration and the urge to change the OCR provider.
Another common reason is the concern about GDPR compliance. We often talk to companies that are concerned about the protection of their sensitive data. As the US has different legal standards, companies think about switching to a European OCR provider that complies with the standards of their company and industry.
At Klippa we value legal compliance and data protection and therefore offer different hosting options all over the world. Furthermore, with Klippa DocHorizon you can not only extract, categorize and verify data, but also mask data and detect document fraud. 
Current customers especially value our transparency about the capabilities of the software. If a feature is not mature enough yet, or a certain document is not supported, we will communicate that from the beginning on.
With these examples in the back of your mind, we want to explain how you could easily switch to Klippa.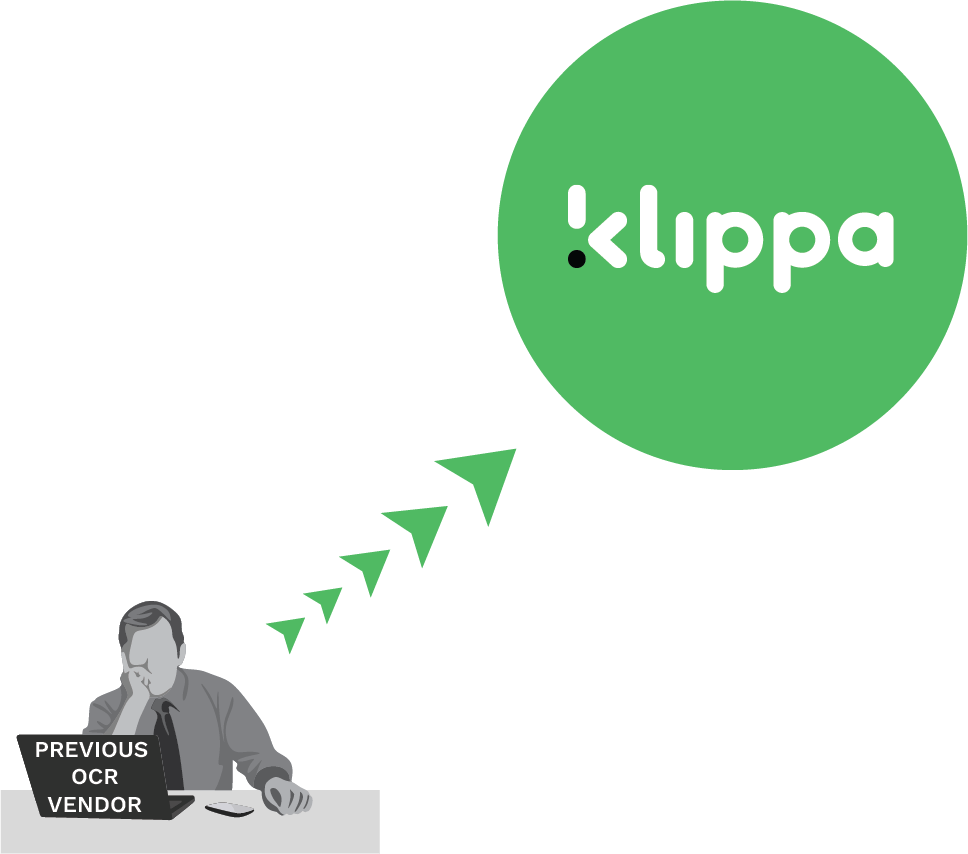 How to switch to Klippa?
With an experienced support team and good documentation, Klippa can help you make the switch seamlessly. With our onboarding service, we provide technical help and guidance throughout the whole implementation process.
Next to that, we offer an implementation meeting to optimize the implementation of the API and give tips and tricks to get the most out of our solution.
In an ideal situation, the field names are mapped out from your side, and developers are available for the implementation. The connection to our solution can then be set up within an hour.  
Furthermore, as a client, you have access to our customer success team that offers guidance and help when you encounter technical issues. Additionally, we aim to implement your feedback and improve our products based on your needs.
We want to make the switch as easy as possible for you. If you are ready for a change, but still have some questions, feel free to contact one of our experts, or book a demo via the form below!
---
 Schedule a free online demonstration
A clear overview of Klippa in only 30 minutes.