How can information capturing influence your document and data processing? The answer is: enormously. It will improve not only the way you process data, but the way you do business.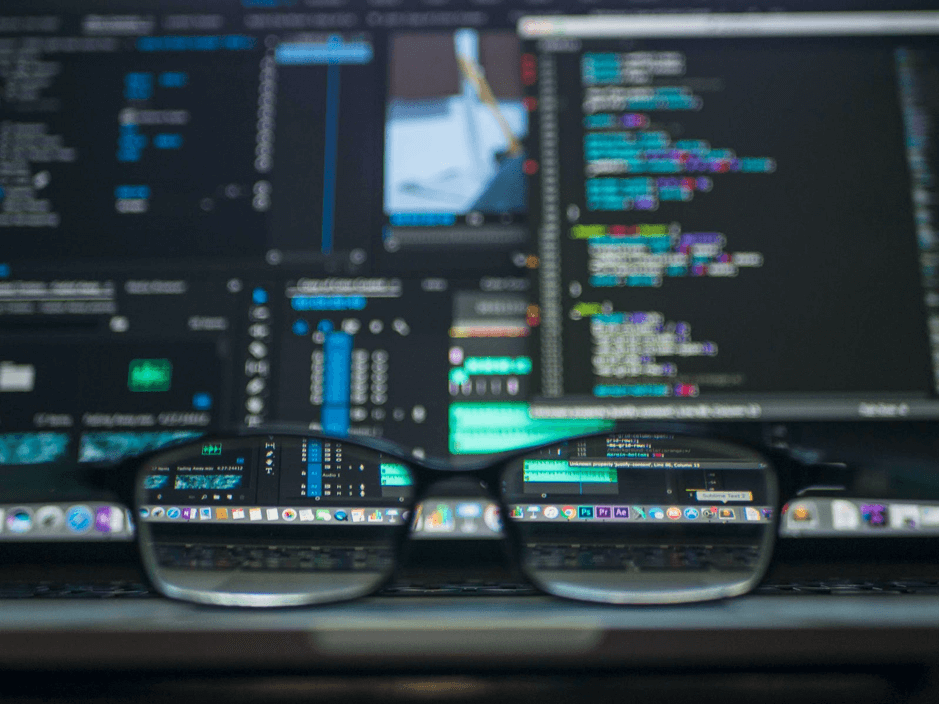 AI is as a very broad term for any "intelligent" task/process a machine can do, that does not only refer to simple calculations but also cognitive decision-making. When we refer to AI or robots, we are talking about the different algorithms that help the machine/computer to apply at least a minimal level of cognitive activity such as understanding, deciding, learning and predicting how to process certain information.
Many companies are jumping on the AI bandwagon since it can do so much for organizations ranging anywhere from hospitals to shoe stores: it helps automate and simplify tedious manual processes. Research by HfS states that AI automation expenditures will grow exponentially from $1.6B in 2018 to $2.7B in 2021. More and more businesses want to be part of the movement.
Different contexts for AI:
Context of Natural Language Processing (NLP): This refers to algorithms that aid a computer to recognize language contained in documents and databases (for example letters, photos, contracts, websites, etc), and make that language actionable.
Context of Machine Learning and Cognitive Automation: This refers to machine learning algorithms that enable computers to "learn" and apply knowledge. It refers to the basic cognitive decision-making that humans do.
Natural Language Processing (NLP) in Depth
Information capturing is the extraction of raw text, or structured data, from documents. This is usually done with OCR technology. By default, OCR does not deliver a contextual understanding of what was extracted from a document, which means it's unable to make decisions. For instance, if a customer complaint form contains the words "insurance starting date," "change", "contact person on file" and "bad," what is the nature of that document? Is it a complaint about bad service for a recently opened insurance account that needs the starting date changed? Or is it a report or a request for a claim? It really could be anything.
The context of data is just as important, if not more, than the data itself. But having people manually read entire complaint forms is costly time-consuming. Luckily we use NLP to analyze the context of:
Classification (type of content)
Topic/summary
Keywords/phrases/entities
Sentiment (positive or negative content)
Intent/purpose/request
The benefit of NLP is that it understand the context of the document/data/situation and this helps the user to take the correct action. Organizations get the most out of this in the following cases:
Assisting customer service managers with processing and responding to incoming emails/ paper requests (such as onboarding/offboarding an account, add/cancel policies, change beneficiary/guarantor, change address/mobile etc.)
Comparing/editing extracted data from entities with blacklists/whitelists to build touchpoints for fraud and compliance detection
Processing of contracts and agreements
Processing website pages and social media streams to build and maintain customer engagement
Automate internal document and database search capabilities, incoming documents
Machine Learning and Cognitive Automation in Depth
So, machine learning and cognitive automation enable computers to actively learn and take action. The software learns a set of pre-determined rules and gets smarter with time. The Klippa OCR and Klippa Invoice processing mimic human behavior. The system spectates and learns the dull, repetitive steps that are normally manually taken by people, and then generates a replication robot that follows the same steps. This frees up much time for employees that they can put into their core business.
Machine learning and cognitive automation are also key components of predictive analysis, which can be very valuable for C-level managers. CEOs, COOs and CFOs not only want to know what happened in the past, but also want to use data for incremental improvements in business operations.
Computers can, to a certain extent, mimic the behavior of people, but at a much faster pace and a larger scale. And a much lower cost. For example, if a customer onboarding system stumbles upon a new applicant profile with elements that closely match prior applicants who were rejected manually, the system can take the initiative to adjust settings to automatically reject the new applicant without employee intervention.
Software as a service (SaaS) is greatly enhanced by the existence of Machine learning. Klippa's OCR is a rapid learner on a massive aggregate scale. Its knowledge base is continuously growing since more and more clients are submitting documents. The more input, the more it learns.
In short…
Information capturing with AI increases time efficiency, enhances operational efficiency, ensures compliance and positively spikes the customer experience through digitization of business processes. AI plays a key role in increasing the customer engagement through simple tasks and applications such as:
Virtual Assistance
Management of forecast
Recommendations of content
Conversion of sales
Insights into engagement
Recommendation of responses
Prioritization of leads
Recommendation of products
Want to learn more?
Automated document processing is what we do best. We are specialized in machine learning, rule-based matching, classification of documents and products, natural language processing to perform document clustering and classification, OCR, data extraction, document detection, facial recognition, signature verification and signer identification.
In case your case was not covered, make sure to contact us. We are sure that we can make it happen! Call us at +31 50 211 1631 or shoot us a message at [email protected]