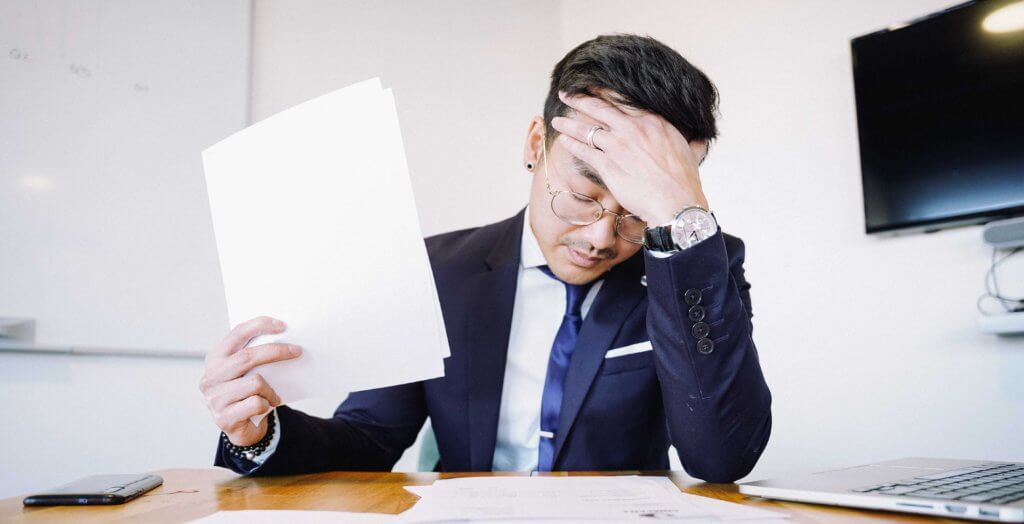 Implementing a system for automating administrative work will increase efficiency and productivity across your organization. By automating workflows, employees free up time and resources to focus on important tasks that matter.
A common way to automate administrative work is by making use of Intelligent Document Processing (IDP) software. Such solutions enable organizations to eliminate costly human errors and provide a wide range of other benefits with the help of Optical Character Recognition (OCR) and AI technologies.
Haven't you automated administrative tasks yet? Do you still spend countless hours on tedious and repetitive administrative tasks? Do you want to maximize efficiency within your organization?
If so, then you will learn about the benefits and solutions to automating administrative tasks in this article.
What Are the Pain Points of Administrative Work?
Manually fulfilling administrative work comes with plenty of disadvantages, and the longer you wait to automate administrative work, the longer you are at a disadvantage against your competitors.
Here are the most critical drawbacks of administrative work.
Administrative work is time-consuming
It's tedious and repetitive work
Human errors are guaranteed
The administrative workload is continuously increasing
Your employees are less productive
Administrative Work is Time-consuming
According to the Anatomy of Work Index, employees spend on average 60% of their time on administrative tasks.
This results in people spending only 27% of their time dedicated to fulfilling tasks they are educated and hired for. The remaining 13% of the time is spent on strategic planning and forward-looking analysis.
It's Tedious and Repetitive Work
Skilled employees who are hired, often end up doing tedious and repetitive tasks which they are overqualified for. Their valuable time often ends up being used for manual data entry tasks and other administrative work.
Instead of utilizing your employees most efficiently, as you would have liked, they end up spending countless hours on administrative tasks which should be automated.
Human Errors are Guaranteed
All of us make mistakes at times, and that's alright. However, even the smallest mistakes can end up extremely costly. Imagine a typographical error in your company's tax return. It could lead to a serious fine or recalculation by the tax authorities.
Therefore, you want to do everything you can to avoid mistakes that can end up damaging your business.
The Administrative Workload is Continuously Increasing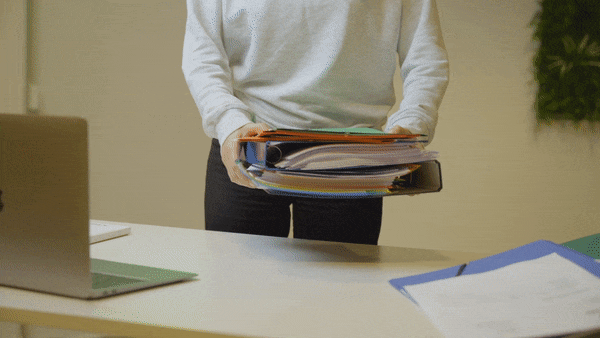 As your business grows, so does your administrative workload. Hiring more staff to keep up with administrative tasks only adds to your overhead costs and is not the greatest solution to turn to.
Ultimately, your business trying to manually handle all your administrative tasks will result in higher operational costs and even more time spent on administrative work.
Your Employees are Less Productive
Another study by McKinsey suggests that 60% of all occupations have at least 30% of activities that could be automated.
This indicates that as much as one-third of the time spent on administrative work could be better off spent on tasks that provide more value for your business.
What is Administrative Automation?
Administrative automation is the process of using technology to automate administrative tasks. In simple terms, automation is the action of automatically fulfilling repetitive and monotonous tasks.
With administrative, little-to-non-manual effort is required in order to fulfill administrative workflows.
Software with specific parameters to fulfill your needs is typically all you require. Take data entry software as an example. If it's implemented in your operations, repetitive data entry tasks are automated and will never be part of your daily duties ever again.
What Administrative Work Can Be Automated?
If you want to grow your business at its highest potential, then you cannot continue spending most of your time on administrative tasks.
You need a reliable system that takes care of your most repetitive and time-consuming tasks. Your administrative workflow should not be part of your checklist, it should be automated.
Here is a list of daily tasks which should be automated.
Capturing data from invoices
Maintaining customer databases
Managing business expenses
Classifying, labeling, and sorting documents
Parsing and copying data from documents
Verifying the authenticity of documents
Verifying the identity of your clients and customers
Capturing Data from Invoices
Manual invoice-capturing procedures are tedious and repetitive. Not only does it make your employees a lot less productive, but it also invites expensive errors.
Save time and reduce errors by automating invoice capturing. Klippa's OCR solution for invoices offers a fast and clear process and can save your business up to 70% in processing time.
Simply upload a scanned document or a picture of an invoice to the system. Our built-in OCR technology extracts important information from the document and converts it into structured data. From here, processing the data in your database is as easy as 1, 2, 3.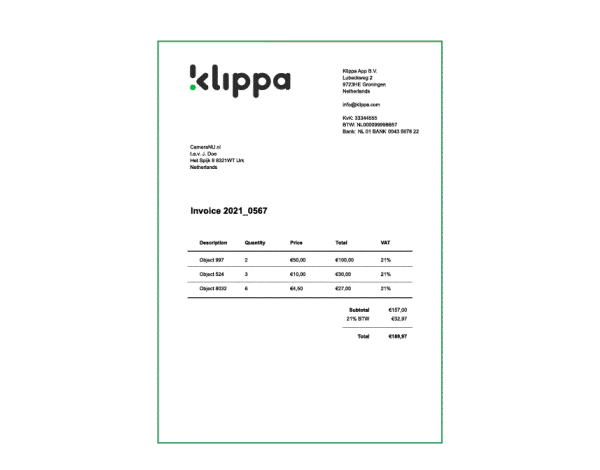 Maintaining Customer Databases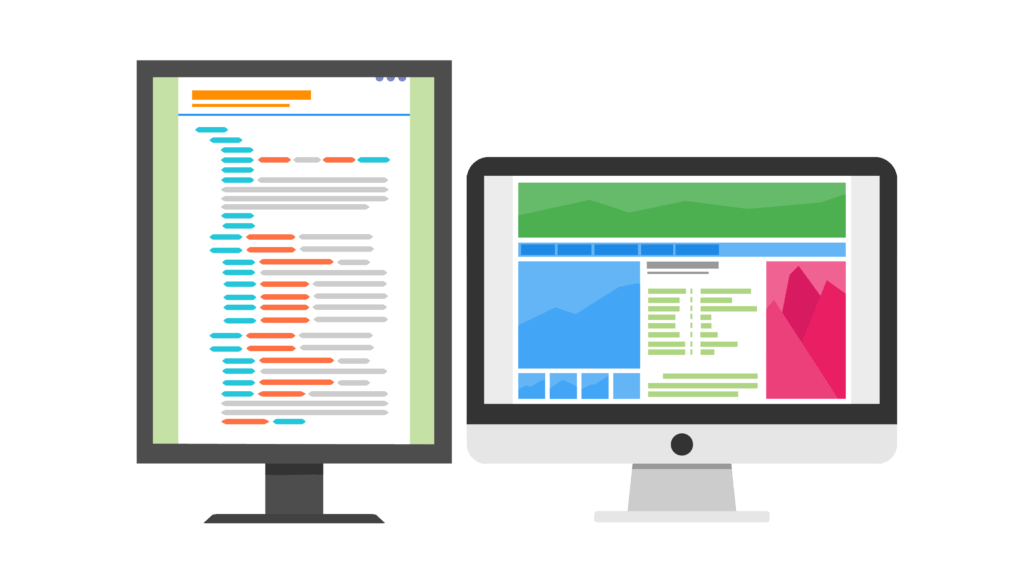 It can be overwhelming to keep up with client onboarding and managing customer databases in a growing business. Hiring more staff is an inefficient solution to this problem, as it only will result in undesired overhead costs and still won't prevent mistakes like typos, which can hurt your business.
The solution that many businesses already have implemented is an Intelligent Document Processing (IDP) solution which gives them a competitive advantage.
An IDP solution can provide you with a fully automated and digital client onboarding process. It uses OCR and AI technology to automatically extract information from ID documents. The extracted information can be instantly uploaded into your customer database. In addition, the software can detect fraud attempts by cross-checking the data with blacklists or lists of fraudulent accounts.
Managing Business Expenses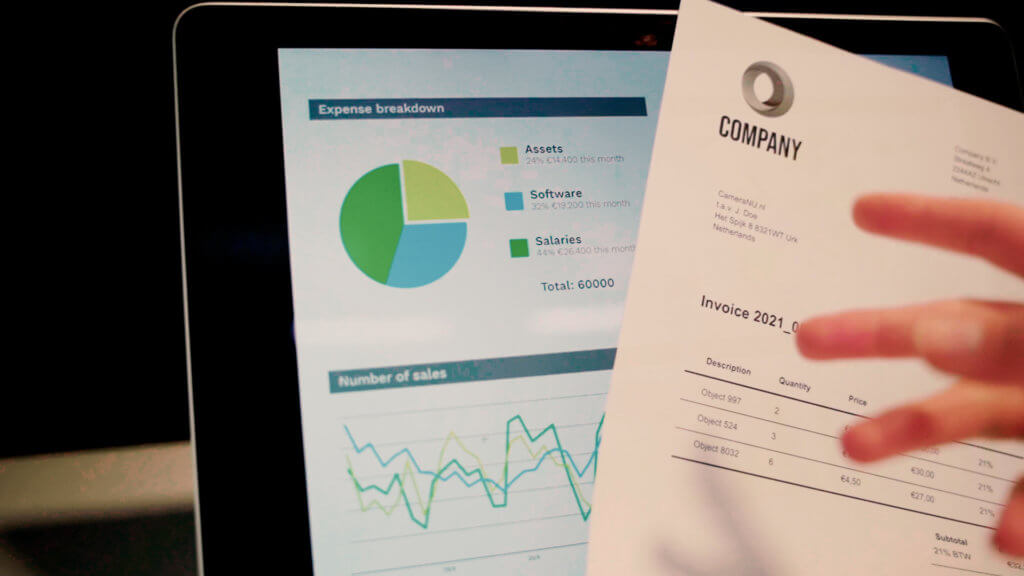 It's crucial for any organization to have a clear overview of its expenses. However, few enjoy the process of cross-checking and verifying a bunch of numbers daily. Not to mention the impact human errors can have on your business.
There are solutions for this that can both eliminate these errors and save you time and money. The most important features of these processes are that they have to be secure, accurate, and fast.
Klippa's expense management solution offers all of these features. With Klippa you and your colleagues can benefit from a highly efficient workflow process, which will streamline your business expenses and make your organization more efficient.
Classifying, Labeling, and Sorting Documents
Probably in any business, classifying, sorting, and labeling documents is the most tedious and repetitive task when done manually. Employees despise spending countless hours on tasks which they are overqualified for.
This creates unsatisfied employees and prevents your employees from spending their time on critical tasks which drive your business.
Luckily, there is no need for your business to continue this process manually anymore. With OCR and machine learning technology, this process can nowadays be automated.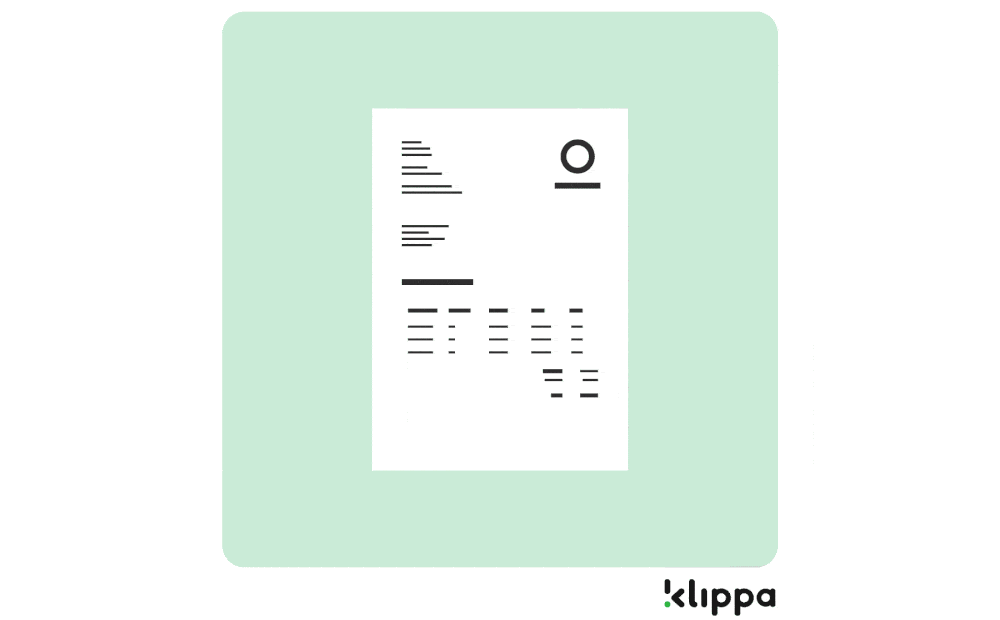 With workflow automation, your business can increase its productivity immensely, avoid losing documents due to human errors and reduce extra overhead costs which so far had been a necessity to keep your workflow process in check.
Parsing and Copying Data from Documents
Manually trying to input data correctly and parsing documents is another heavily time-consuming administrative task. Employees need to schedule an endless amount of hours to complete these tasks. Once more, these administrative tasks are not exactly highly valuable for your business goals.
IDP solutions that make use of OCR and AI technology can do the entire process for you. Not only is such a solution much more productive and efficient than humans, but it also will eliminate any human errors which so far have affected your document processes.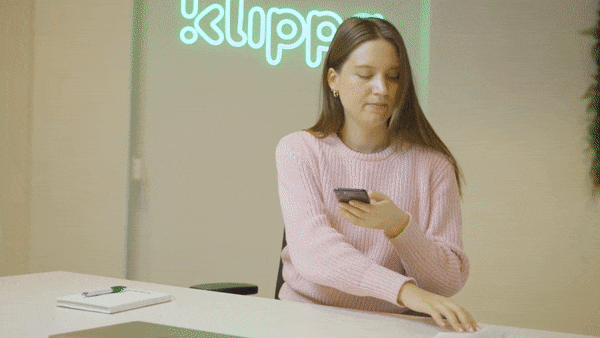 A good OCR solution can parse and extract data from any document type, no matter the size of the data set. With OCR technology at our disposal today, you can make light work from extracting relevant data and gain a competitive advantage over your competitors.
Verifying the Authenticity of Documents
It can be difficult to know if a document is original or legitimate. Not only does it cost you time to verify each document, but the chance for error is also present, which can end up damaging your business immensely.
Software has been developed to help you automate the document verification process. In addition to saving your business large amounts of time and operational costs, it will also assure you that all the documents are authentic and genuine.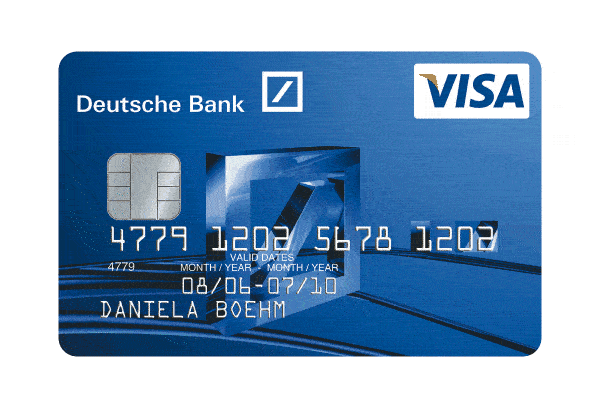 Verifying the Identity of Your Clients and Customers
Client and customer onboarding are not only important but also sensitive tasks. As you probably know already, proofing the identity of your client and customers needs to be done for privacy and security reasons.
With software, you can simplify your customer onboarding process with an identity verification solution. The right software will automatically identify fraud and abuse attempts and smoothen your entire identity verification process.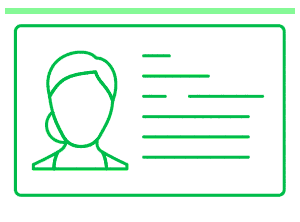 What Are the Benefits of Automating Administrative Tasks?
As stated above, plenty of technologies have been developed to carry out administrative tasks and to obsolete manual labor. The reason for this development is that most businesses struggle to keep up with their workflow. This results in long working hours and unsatisfied employees.
Software solutions to automate administrative tasks allow businesses to spend more time on important tasks which makes their business flourish.
Automation does not only save you time and money, it also provides your business control.
Some key benefits of automating administrative workflow are listed below.
Grow your business faster
Improve customer experience
Reduce 70% in operational costs
Improved workflows
Increased employee satisfaction
Grow your Business Faster
Workflow automation helps businesses to have better control and spend less time on repetitive and tedious tasks. Skilled and educated employees get to spend more hours on key tasks which will actually grow your business. As a result, you will maximize the time spent on growing your business as fast as possible.
Improve Customer Experience
Client and customer onboarding with good automation is a win-win situation. Your clients will be satisfied with the short process and it's highly convenient for your business that less effort is needed throughout this process, without the sacrifice of quality of service provided.
Reduce 70% in Operational Costs
A successful administrative automation project can reduce up to 70% in operational costs as specialized professionals get more time to complete the tasks that they were hired for.
Costs related to human errors will be reduced as well. A McKinsey study from 2020 found that of all human work-related issues, 28% could have been avoided. And it is no secret that human errors can end up being vastly expensive for businesses. Nowadays, businesses streamline their workflow with automation software for the best results possible.
Improved Workflows
Having an efficient workflow might be one of the most important parts for businesses to function properly. It affects many aspects of any organization and should be highly valued.
With today's automation software, you can manage the workflow from your sales team to human resources. These tools will help your business improve your workflow across all departments and will manage all workflows for you.
Increase Employee Satisfaction
More and more companies are relying on automation software. One very important factor for this is the increase they see in employee satisfaction and productivity. An automation tool provides employees with a simple solution to get their work done.
Having satisfied employees is perhaps one of the most important factors when it comes to productivity and a healthy work environment. Automation is therefore the number one tool and should be utilized as thoroughly as possible.
Common Use Cases of Business Processes Automation
Now that you know which types of administrative tasks can be automated and the benefits of automation, let's have a look at a few common use cases for administrative process automation.
A few common use cases for administrative processes to be automated are;
Automated ID verification for KYC checks
Capturing data from receipts for loyalty programs
Automated ID Verification for KYC Checks
KYC, also known as the Know Your Customer process is a mandatory framework that banks and financial institutions have to follow. KYC is a client onboarding process in which the organizations make sure that their new clients are who they claim to be. However, managing KYC procedures can be difficult and challenging.
Luckily, you can simplify your customer onboarding process with automation. Advances in technology help businesses automate and create secure KYC processes.
Software solutions for KYC procedures have been developed in hand with AI and OCR technology, which provide complete and secure processes. Klippa's identity verification software is fully automated and offers an around-the-clock customer onboarding process that is easily implemented on the web and mobile devices.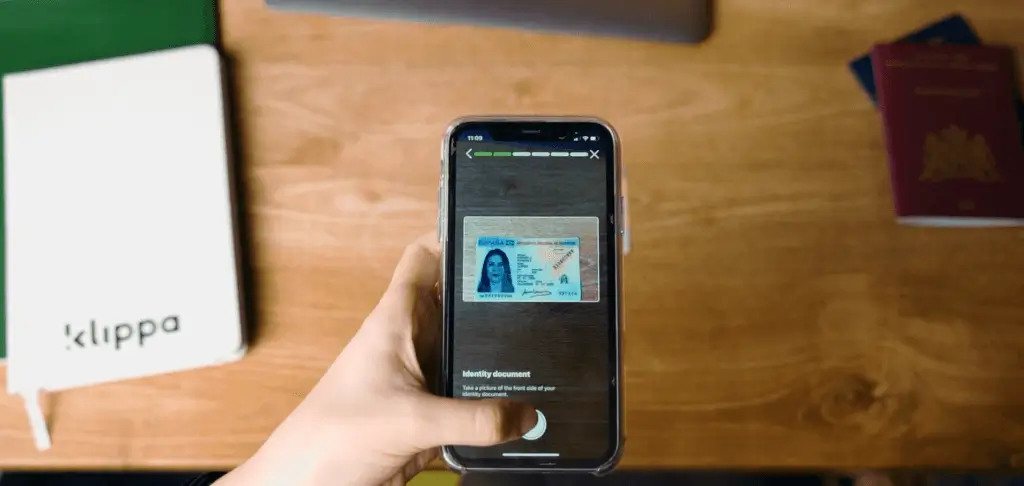 Digital customer onboarding is becoming the new norm due to all its advantages. Only a few simple steps and automation are necessary for a great customer experience during the onboarding process.
First, the customer fills in an online form on the website and submits the required ID documents.
During the second step, OCR software scans and extracts data from the ID document, and examines the ID for validity.
In the final step, all the information is automatically delivered to the companies' database in a seamless, secure, and error-free manner.
Capturing Data from Receipts for Loyalty Programs
Receipt-related business processes can and should be automated. These processes vary from data capturing and analysis to data extraction and validation checks of receipts. As you might already assume, it's a heavy chore to complete on a daily basis and puts a lot of pressure on your back office.
A common use case is a receipt scanning for loyalty campaigns. In such a campaign, customers send in their receipts to the retailer, who in return rewards them for buying their product or service. This can be done, for example, by giving away loyalty points or cashback.
In the meantime, the back office needs to verify the proof of purchase from multiple financial documents, update customer databases, and grant customers their loyalty points or cashback.
Automation can remove these tedious and repetitive tasks from the back office by implementing OCR software for receipts.
The benefits of automating data capturing from receipts for loyalty programs come with a variety of benefits. Some of the most important ones are listed below.
Save up to 70% in processing time on data capturing from receipts
Save 40 to 75% in operational costs and spend more time on critical tasks
Prevent duplication attempts on your loyalty campaign with OCR technology
Prevent human errors and costly mistakes
Automate Administrative Tasks with Klippa
It's becoming ever increasingly important to find a competitive edge over your competitors. As customer demands keep increasing, your employees must get to spend their time on value-adding tasks.
With Klippa you can manage your workflow automatically. Document scanning, data extraction, anonymization, conversion, classification, and verification of documents all in one place, seamlessly and effectively.
Our solutions are capable and scalable to manage your business workflows. With the Klippa DocHorizon solution, our clients are straightforwardly saving time, reducing costs, and preventing fraud.
Get ahead of your competitors now by booking an online demo below and partnering up with Klippa. If you have any questions regarding the solutions we offer, don't hesitate to contact one of our experts via our contact page.