Intelligent Document Processing (IDP) is essential for any business. But with so many options, it can be hard to find the right vendor. IDP solutions help businesses across all industries to manage documents, streamline their business processes and improve their workflows. Intelligent Document Processing automation also helps companies to meet compliance standards, reduce errors and save cost.

So if your company processes a lot of documents, we've got the list of the best IDP vendors for you! But first, let us start with some basic information if you are new to IDP.
---

What Intelligent Document Processing is
Intelligent Document Processing (IDP) is a form of intelligent automation that uses data science to enhance human understanding of unstructured data. IDP techniques can include:
Machine learning
Natural Language Processing (NLP)
Optical Character Recognition (OCR)
Computer vision
Robotic Process Automation (RPA)
Document scanning devices
Other algorithms and software
IDP helps you extract and analyze data from your documents. It provides valuable insights into structured and unstructured data or semi-structured information found in documents such as medical reports, legal documents, financial documents, personal correspondence, and business records.
It can be an ideal management system in industries like:
Banking and insurance
Healthcare
Human resources
Government
Legal insights
IDP systems are designed to help you incorporate data into workflow processes in a fast and easy way. IDP software is the next evolution of OCR (Optical Character Recognition) software and can often be used instead of expensive, difficult-to-manage database systems.
---
Why Intelligent Document Processing is more important than ever
Global health threats such as the coronavirus will fuel a growing demand for IDP solutions. With more employees working remotely, access to physical documents is especially limited these days. It will increase the need for the digitization of paper documents. As a result, document automation with IDP software will become an indispensable tool for 21 st-century organizations in the next few years.
Another significant reason to deploy IDP solutions is to increase customer satisfaction with reduced turnaround times. Eliminating manual processes in the workplace allows employees to use their expertise to offer a better customer experience and stop wasting time on document management.
---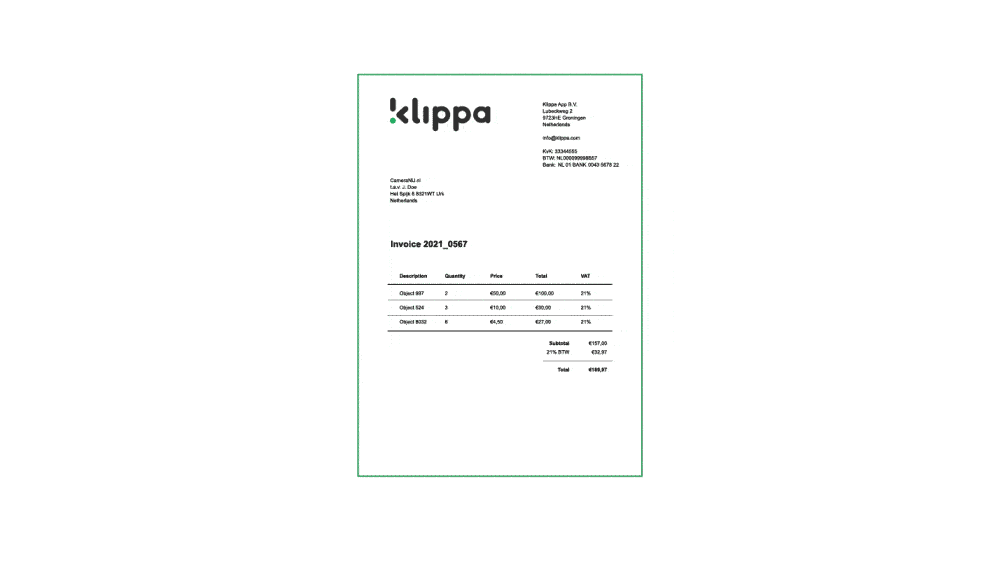 The difference between IDP and OCR
Traditional OCR is the process of turning images and documents into text. It can convert paper documents like business cards, letters and invoices into digital and searchable files. OCR technology can also extract text from images and create text files from them.
IDP technology takes this a step further and can identify, categorize, extract, structure, and validate data from documents by using a combination of techniques like:
Artificial Intelligence (AI)
Computer vision
Natural Language Processing (NLP)
Machine learning
Deep learning
Optical Character Recognition (OCR)
Robotic Process Automation (RPA)
OCR converts the document into a text representation but doesn't provide you enough content for additional processing. OCR's lack of formatting limits the automation. IDP, on the other hand, allows you further processing with a deeper understanding of the document and more possibilities for automation as a result. Also, IDP can be applied to a broader range of document types, while OCR is only effective with characters composed of letters, numbers, or symbols.
IDP was not created to replace OCR software. Its purpose is to augment and improve OCR. You can use many traditional OCR tools to recognize and extract specific text from documents, but none of these tools have the advanced analytical capability of IDP systems. Recently IDP has seen a surge in interest, and many companies are evaluating this technology for specific use cases.
---
Use cases for Intelligent Document Processing
IDP is the future for all companies. Its features include the ability to provide data capture, extract data from documents, provide data security, and automate document processing. Using IDP enhances companies' bottom lines by delivering high-quality products and services.
Some use cases of IDP automation include:
Accounts payable automation
Digital document archiving
Insurance claims processing
Fraud detection
Case reviews
Contract administration
Mortgage loan application processing
Customer onboarding
Cashback and loyalty campaign automation
---
The top five best Intelligent Document Processing vendors
IDP will help your business converting paper-based documents into a digital format, which puts you ahead of your competition no matter what. But how do you know which IDP vendor to choose? What are the benefits of each one? Here is our selection of the top five IDP solutions in the market.
Klippa for automated document processing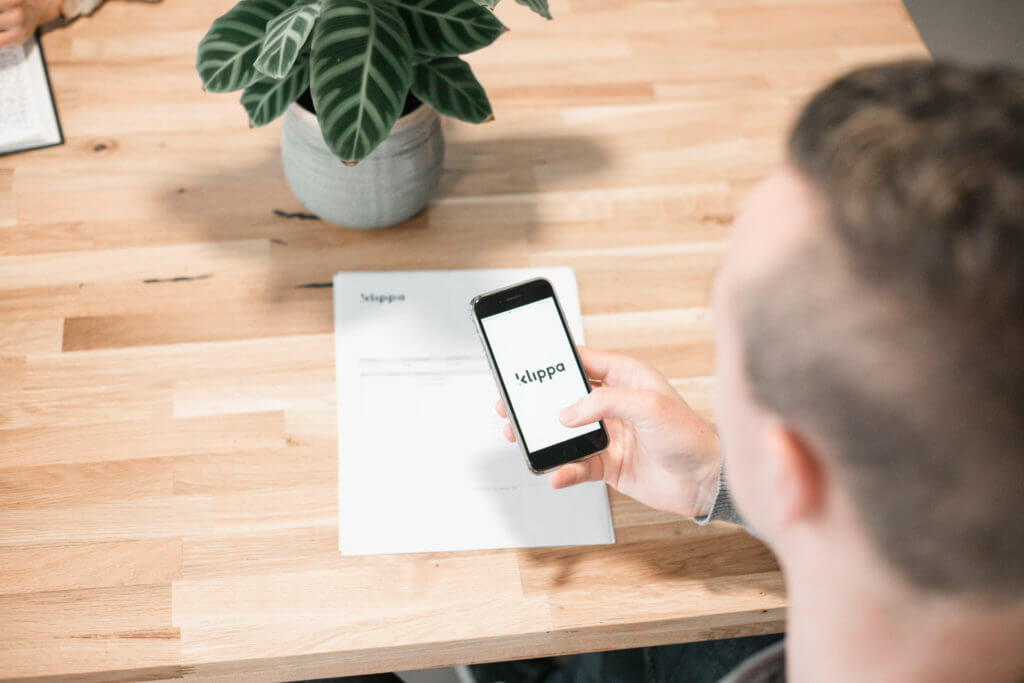 Klippa is a cloud-based, Intelligent Document Processing solution powered by data science, machine learning, and OCR, designed to help you automate your workflows and capture intelligent data out of unstructured documents.
Whether you own a small or large enterprise, Klippa will help you handle your receipts, invoices, purchase orders, or identity documents with accuracy by managing, processing, and classifying extracted data.
Klippa automates many document-related and data-related business processes:
Document scanning
Document format and quality conversions
Document to text with OCR
Data extraction on documents
Classifying documents and data
(Cross)Validating data and documents
Document management
Workflow optimization
Klippa's Optical Character Recognition software converts your documents such as receipts, contracts, passports, and invoices into structured, digital data in seconds. It recognizes text accurately, quickly, and reliably. Upload files via the Klippa app, website, or email to make your files instantly searchable.
You can process PDF, JPG, PNG, or other file formats and can convert them to JSON, PDF/A, XLSX, CSV, or XML anytime using Klippa's online environment, mobile app, or sending files as attachments in emails.
Klippa is available in two formats: as a Software-as-a-Service (SaaS) and for third party integration. You can integrate it into third-party apps by using the Klippa SDK or OCR API.
Klippa's OCR software will help you:
Reduce your processing costs by 70%
Submit your files 24/7
Convert your documents in seconds
Export your documents to various formats
Hyperscience Intelligent Document Processing solution
Hyperscience is an intelligent process automation platform. It is designed to automate and streamline your workflows. Because it's configurable, you can use it today and upgrade to a more sophisticated system for extracting data from unstructured documents in the future.
Hyperscience's AI-based solution can extract data from paper documents and handwritten notes. It automates and standardizes the identification, extraction, and recognition of text in documents of all formats — from PDFs to purchase orders, email correspondence, invoices, and checks.
It's one of the rare models with a fully customizable accuracy threshold, built-in quality assurance and performance monitoring, and built-in analytics tools that provide a holistic view of human and machine performance.
Hyperscience turns your information into structured data that you can use to automate customer service and improve your business workflows.
Hypatos intelligent automation solution
If you're looking to reduce your workload but still want to do it in a smart and savvy way, then it might be time to check out Hypatos. This document processing solution is the perfect balance of AI technology and machine learning algorithms that can help automate data extraction and keep your business process and back-office in order.
Hypathos has an API, which means that you can alter the system and integrate it with other third-party apps.
You can automatically convert extracted information into more structured, organized data. Also, you can apply specific validation rules to this data like "date within last 30 days" or "mailing address".
You can use Hypatos document processing AI for:
Accounts payable
Expense management
Tax compliance check
Loan applications
Financial, compliance, and risk audits
Tailored document automation solutions
Hypatos is flexible and can be deployed on-premise or as a hosted cloud service.
Kofax Capture intelligent process automation
When a business process becomes too complex or inefficient, the quality of the end product or service suffers. Kofax Capture helps your enterprise bypass these issues by automating manual data extraction from complex, unstructured documents saving your time and money while increasing your production and revenue.
Kofax Capture has the tools to help your company automate its workflows. It ingests, classifies, and extracts data that you can use for actionable insights. The software has pre-built Intelligent Document Processing capabilities.
You can integrate Kofax Capture with any system, customize the solution to your needs, add export destinations and rules for data release, fix documents before data extraction, and train software to understand unique document types. Additionally, you can integrate it with over 300 models of multifunctional printers, including top vendors.
ABBYY FlexiCapture document processing platform
FlexiCapture is a powerful IDP platform for capturing every type of document, from simple forms to complex free-form documents with accuracy.
With its NLP, machine learning, and advanced recognition capabilities, FlexiCapture is one of the enterprise-scale models for businesses that need to handle a variety of unstructured documents in everyday work.
Organizations that want to focus on customer service, compliance, and achieving competitive advantage should work with FlexiCapture.
FlexiCapture can automatically capture data from paper-based or legacy systems to automate business applications such as RPA and BPM. The system can identify, validate, and automatically process critical data fields. The system can be easily trained and uses machine learning for continuous process improvements.
---
What are the benefits of using an IDP solution for your business
Current business processes are often overly reliant on documents, requiring manual data entry, data extraction, and data verification. Many companies are processing documents and large volumes of data with outdated methods. They must ensure that they update their data management processes to meet the demands of the modern age.
Intelligent Document Processing is a technology that can enable organizations to process documents in real-time while employees focus on higher-value tasks.
IDP reduces the time it takes to process documents and increases user productivity. You can extract more valuable information from those documents, reduce human errors, and improve overall efficiency and accuracy.
The benefits of Intelligent Document Processing
If you implement Intelligent Document Processing in your business, it will:
Streamline your business processes.
Improve your document-centric workflows.
Ensure compliance of your business documents with complex regulations.
Sort relevant information and make it usable.
Prevent digital data manipulation or misuse.
Use a secure cloud location to store your data
Increase productivity and office procedures.
Reduce costs of day-to-day operations.
Minimize document processing time.
Reduce the risk of human errors.
Enhance customer experience and satisfaction.
Reduce the need for other tools and resources.
Integrate with your existing tech stack.
Improve turnaround time.
---
Work smarter, not harder with Intelligent Document Processing in 2023
Artificial Intelligence, machine learning and intelligent automation are buzzwords that are in vogue in the enterprise. These terms are being used as alternatives to "digital transformation," which is most commonly associated with the use of software to automate processes.
The massive amount of data we generate in an increasingly digital world is a blessing and a curse. On the one hand, these new data sources allow us to be more efficient and intelligent. But on the other hand, the amount of data we generate is beyond our human ability to process and transform.
In order to do so, you need to use the right tools that can provide you solutions aligned with your needs and requirements. Klippa as an Intelligent Document Processing system can automatically extract data from documents and transform unstructured data or semi-structured data into structured and usable data that can be processed in both business and consumer applications.
In your end-to-end digital transformation journey, Klippa's IDP solutions can augment your ability to perform ever-more-intelligent tasks, saving you time in the process.
So don't wait and get in touch with Klippa or book a free demo below!
---