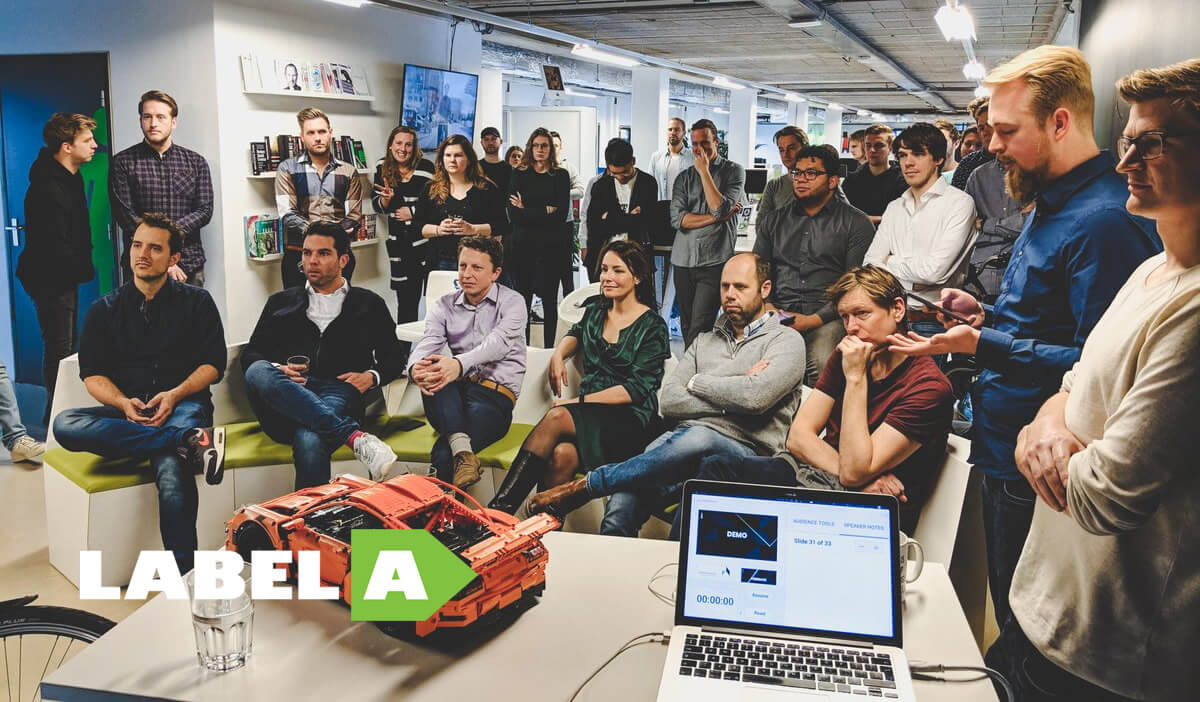 How development agency Label A digitised their expense & invoice processing and approval
Talking with Tim Lorijn (Financial Director) at Label A
Label A is the leading agency in the Netherlands for digital product development. For over 11 years, Label A has been developing innovative and business-critical apps for customers such as Porsche, Greenwheels, Swapfiets and Nationale Nederlanden. With a team of 80 specialists spread over offices in Amsterdam and Rotterdam, Label A helps its clients with strategy, analysis, design and development. 
 Employee satisfaction is a great asset at Label A. You can really feel this walking around in their office on the Max Euweplein, voted by Sprout as one of the most beautiful and hippest office spaces in the Netherlands. It was therefore only logical for Tim Lorijn (Financial Director Label A) to digitise the expense process in early 2018. Tim: "I noticed that my colleagues lost an unnecessary amount of time submitting expenses and sometimes had to wait a long time for the money they had advanced. This annoyed me and we started looking for solutions to digitally submit and approve expenses". 
After some initial research, some serious options remained. User friendliness of the mobile app, the quality of the OCR results and a link with Exact Online were the most important considerations in the selection process. After a few product demonstrations, the quality of the mobile app and Klippa's personal approach were the deciding factors. After the joint onboarding, paper expense processing was a thing of the past!
In addition to the digital expense solution, Label A has also recently started using the invoices processing and approval module. Due to the integration with Exact Online, the creditor data and the general ledger scheme are loaded into Klippa. The OCR technique automatically recognizes the creditor, the invoice number, the invoice date, the total amount and the applicable VAT. The self-learning booking proposals and the possibility to book the booking rules directly from Klippa to Exact Online ensures efficient processing of the approved invoices. "As a result, our internal expenses and our purchase invoices are digitally registered, approved and processed in one user-friendly cloud environment. This has led to a significant increase in efficiency in our Finance department. And all that for a reasonable price".