Choosing the right Intelligent Document Processing (IDP) solution for your company can be a difficult decision. Especially considering the fact that you only make this decision once every 10 years or so, and you really want to get it right.
With all the different options and vendors out there, it can be very tricky to decide. How do you know what you are looking for and what the differences between the vendors are?
Don't worry any longer! We created a buyer's guide, with which we provide you with the information you need to make an informed decision.
A few questions we will cover are: How do you test the IDP solution properly before deciding? How do you compare the several solutions without getting lost and confused? And how do you decide on the right IDP vendor at the end? With this buyer's guide, we aim to give you the answers you need.
IDP solutions have helped thousands of companies to optimize their workflow, reduce costs and increase security in their business operations. Now it's time for you to increase the efficiency and effectiveness of your company and set your business up for success!
Quick recap: The differences between IDP & OCR
Before we get started with the buyer's guide, we want to give you a quick recap of IDP and OCR. Let's begin with OCR. Optical Character Recognition (OCR) is a technology that turns an image into text and then into machine-readable formats such as CSV, JSON, or XML.
With this technology, manual data capture is history! But it gets even better when OCR is part of an IDP solution.
The main difference between OCR and IDP is the ability to further process the information extracted from a document. While OCR converts a document into a text representation, the lack of formatting limits the automation and doesn't allow for further processing.
Intelligent Document Processing takes OCR a step further and allows you to identify, categorize, extract, structure and validate data from documents.
Typically, IDP makes use of Machine Learning, Natural Language Processing (NLP) and Optical Character Recognition (OCR). This helps companies extract and analyze data from documents.
Furthermore, IDP software is designed to help companies incorporate data into workflow processes in an easy and fast way. Manual processes are eliminated, which allows employees to spend their time on more valuable tasks. This comes in handy for all companies.
The table below illustrates the main differences between OCR and IDP.

Let's start the buyer's guid by answering the question of what to consider when buying an IDP solution, followed by the question of who should be involved in the decision-making process and how to process of buying a solution looks like.
What to consider when buying an IDP solution?
Before you start testing, comparing and finally choosing an IDP solution, we would like to show you what we think is wise to consider when buying a solution. In the following section, we will cover the most important things to consider: 
Speed
Hosting options
Accuracy
Legal compliance
Scalability
Language support
Speed
The speed of the IDP solution determines how many documents you can process per minute, hour, day. How quickly information can be extracted from a document differs per vendor. Usually, it is a matter of seconds, but it is worth checking this out from the beginning.
If you choose a fully automated solution, the document should be further processed and data saved in your database in no time. If you decide to commit to a human-assisted automation, the process is limited by the speed of the employee.
This is important to keep in mind, as that will influence your workflow drastically.
Hosting options
An IDP solution can either be hosted on-premise or cloud-based. There are several advantages and disadvantages for both options.
Hosting the software on-premise, so in your company's network, gives you the benefits of full control over your data and security measures and no vendor dependency. On the other hand, the disadvantages include lower flexibility, less scalability and a large capital investment.
Cloud-based solutions are scalable, maintenance free and fast to implement. And a company is not limited to the capabilities of their existing hardware. However, this kind of solution offers less control over data security, it is less customizable and the company is dependent on a vendor.
In this case, there is no right or wrong, it simply depends on what you can afford and what your company requires.
Accuracy
Technology is not perfect, but accuracy of extracted data should be as high as possible since your business operations depend greatly on it. In most cases, that accuracy rate can be up to 99%.
In some industries, accuracy doesn't have to be that high and a rate of 80% to 90% is enough. But depending on the industry you are in, you want to have the highest accuracy possible. Before you decide which solution to buy, ask the vendor about their accuracy rate, to show you proof or to allow you to test their solution.
Legal compliance
Before you commit to an Intelligent Document Processing solution, we would advise thinking about the security standards your company requires and doing research into the different vendors and their legal compliance standards.
Hosting software in a certain country means different legal standards. Klippa, for example, offers hosting options in the US and in Europe, which means we can comply with different kinds of security standards.
You want to find a vendor that is in line with your legal requirements and complies, for example, with GDPR. That way, you can be sure your data is treated in a way that is required for your industry.
Scalability
As your company grows, you want the vendor to be able to keep up with you. This means the vendor should be able to process higher volumes of documents when you need it. You really don't want to be held back in your growth, just because you decided for a vendor that doesn't have the capacity to support you.
Language support
Support of different languages is of course only necessary if your company operates internationally. Does the vendor support a non-Latin alphabet, or do you only require languages that are part of the Latin alphabet?
This is one of the major points to consider, as this determines which documents can be processed and thus be the right solution for your company.
Now that you know which factors to consider when buying an IDP solution, we should talk the people that should be involved in the decision-making process.
Who should be involved in the decision-making process?
Generally speaking, there are five different parties of a company that should be involved in the final decision-making process. Most likely you would involve these people only after you selected two vendors that could really solve your problem. This differs a little depending on the structure of your company. But most of the time, the following people are involved:
Someone who is concerned about the company's security, as you will be sharing company data with the vendor. Often this is the security manager.
A person that has the overview of the company's finances, so that committing to a solution fits into the budget. The CFO is typically the go-to person in that case.
Oftentimes, the CEO is involved in the decision-making process, as he/she has the overall strategy of the company in mind and makes decisions accordingly.
As the implementation of an IDP solution requires technical understanding, the CTO or IT manager is often involved in the process. That way, you can ensure that the solution fits your technical requirements.
Depending on the company structure, either of the above-mentioned roles can make the final decision to commit to a vendor. You know best who gives the final go in your company, so be sure to involve this person in the decision-making process.
Process of buying a solution
When buying an Intelligent Document Processing solution, you can follow a certain process to do so. Typically, a company starts with a Request for Information and proceeds with a Request for Proposal. In software development, it is also common to make use of a Proof of Concept.
If you enter a marketplace, like IDP solutions, and you have no deeper understanding of it yet, then a "Request for Information" (RFI) is the first step. Since this is the first contact you have with a vendor, you want to ask open-ended questions, so that the vendor can talk about its full range of offerings. We advise sending this request to several companies to receive more information than you can find on the company website.
Usually, the RFI is followed by a "Request for Proposal" (RFP). This document should contain more details about the company's needs, business goals for the project and specific requirements. That way, the vendor has enough context to propose a valid solution. This is part of the sales process and should be carried out once you really consider a vendor to provide you with a solution for your problem.
To give a better understanding, we included an RFP template below. You can download it and use it to request proposals. Furthermore, we want to present a few potential RFP questions you could ask the vendor:
Who is your main competitor? → This shows if the company is honest, transparent and knows their weaknesses.
How will your customer success team help meet our goals? → Ultimately, your long-term success is dependent on the vendor you choose.
Can we see case studies similar to our use case or reach out to current clients? → That way, you can ask current customers how the process went and get unfiltered feedback about the product or service.
How will you protect our organization from risks? → It is important to know if the vendor can cover certain security standards and how your information is processed. This includes where and if your data is saved, and if that is done on a US server or European server.

Another part of the process can be the use of a Proof of Concept. In software development, the objective of a "Proof of Concept" (POC) is to find solutions to technical problems. This often includes how systems can be integrated and tries to establish whether a system can satisfy certain requirements.
Usually, this is a process of several months, so that you have a chance to really test whether the proposed concept solves your problem.
How to test an IDP solution before deciding?
Let us now talk about the question of how to test an IDP solution. This is an important step in the process of buying a solution, as here you can really see how a solution works and whether it fulfils your requirements.
Before deciding to buy, you need to test the solution. But how to test an IDP solution? What should be considered and carried out during the test? Read on to discover our suggestions for a solid Intelligent Document Processing solution test.
First of all, you need a testing tool and a database of sample images. It is advisable to test the solution with a similar volume of documents that you deal with in your day-to-day workflow. Otherwise, you don't know if the solution gives you what your company requires.
Test the solution in real life conditions. Several parameters should be tested, if required, in several languages:
Words/symbols accuracy
Specific features like data masking
Document type recognition
Speed of data extraction
Recognition of presented language
If you are at a point where you would like to test an IDP solution, you can request an API key for Klippa DocHorizon and start testing!
How to compare an IDP solution?
While you are testing IDP vendors, you want to know how to compare different solutions with each other. Otherwise, how do you know you are making the right decision? As there are so many vendors out there, it can be hard to have a clear overview.
That's why we will give you reference points you should include in your comparison of vendors, and provide you with a comparison checklist that you can download and use in your discussions with vendors.
The reference points include:
Speed
Accuracy
Infrastructure
Intelligent Document Processing Training
Hosting options
Legal compliance
Flexibility
Scalability
Language support
Integration options
In previous paragraphs of the blog, we explained some of the presented reference points. By sending out an RFI to numerous vendors, you will receive answers and information to the reference points above. Most likely, it's not possible to find all the relevant information that you need to make an informed decision on the website.
When you discuss the points with several vendors, you can download the checklist above to stay on top of things and easily compare the different IDP vendors with each other. Here comes a short explanation of the checklist.
On the left, you see the 10 reference points that we advise to compare on. If the IDP vendor provides a feature, you add a checkmark behind it.
Before the discussion with the vendors, you determine how important a certain feature is and give it a value of 1 to 3, three being most important. During the discussion, you will find out more information which allows you to give a certain feature a grading (1 = lowest, 5 = highest).
Let's say, the accuracy rate of a solution is 99%, then you could give a grade of 5, if another solution has an accuracy of 96% you could give a 4 (for each vendor using a separate comparison checklist).
Lastly, you multiply the importance value with the grading. Back to our accuracy example. Let's say you gave accuracy an importance value of 3 and the grade 5. This means the score is 15.
At the end, you calculate the final score by adding the individual scores to each other, making it really easy to compare the final scores of the different solutions. And done. You know which solution works best for you.

Once you tested and compared different IDP solutions, you are ready to choose a vendor that fits your needs!
How to choose an IDP vendor?
After you spend months researching different vendors, testing and comparing them, you finally want to make a decision. Most likely, you discussed the different options with your team and came to a conclusion together.
Generally, we think it is wise to find a solution that:
Can read outside the box
Is easy to implement & use
Is within your infrastructure
Invests in itself & your long term success
Improves the customer experience
Delivers the value it promises
We created a document of questions that you can use along with the comparison checklist when comparing, evaluating and finally choosing an IDP vendor.

If you want to find out which benefits IDP has for you business and which common industries make use of IDP, then we want to encourage you to read on.
Advantages of using an IDP solution
Choosing an IDP solution for your business is one of the best decisions you can make. It comes with a number of advantages. This list is not exhaustive and depending on your industry, the benefits differ a little. Discover which advantages an Intelligent Document Processing solution can bring to your company!
Employees have more time for valuable tasks, instead of wasting their day with repetitive work. → At the moment, employees spend only 27% of their time on skilled craft that they have been trained for.
Business operations and workflows run smoother as human errors are removed
Efficiency as well as effectiveness increases as an IDP solution can extract data within a couple of seconds.
Costs reduce to less than €0.50 per document, as more documents can be processed in less time.
Data is extracted automatically with little to no error. → This allows you to base your business decision on reliable information.
Some IDP solutions even offer fraud protection, data masking options and hosting alternatives in different countries.
With these advantages in mind, we want to have a look at common use cases, so that it becomes clearer how IDP looks in action.
IDP Use Cases
We take the following three use cases to illustrate the use of IDP solutions and how they can improve your business operations. These use cases should inspire you to think about the way IDP could improve your business. IDP can be adapted to many use cases and transform businesses of all kinds.
Automated data entry for the healthcare industry
Automated data masking for the legal industry
Automated fraud detection for accountants
Automated data entry for the healthcare industry
Mistakes that are based on patient record errors, prescription errors or follow-up system errors, have caused severe harm and even death, far too often. A report of the World Health Organization (WHO) states that 5% to 50% of all medical errors emerge from administrative errors.
When switching from a manual process to an IDP solution, staff of healthcare organizations can simply capture patient records from emails, faxes, mobile devices and portals and automatically export data to the EHR system. That way, dangerous human mistakes can be prevented and patients receive the care they need.
In addition, operational costs, such as labor costs, paper storage costs and administrative error costs, can be reduced. With an IDP solution, there is no need for dedicated staff time to conduct manual data entry tasks. The solution is able to recognize the relevant information and then automatically save them in the database.
On top of that, the workflow of healthcare organizations is improved, since document-related processes can be streamlined, which frees up time to spend with patients.
With an IDP software, healthcare practitioners don't have to spend 50% of their time on writing prescriptions or rewriting and signing notes from patient visits and entering them in the EHR system. The software is able to do that automatically.
We don't want to go too much into detail here, but if you are interested in finding out how Intelligent Document Processing helps improve the healthcare industry even further, you can read our dedicated blog on that topic.

Automated data masking for the legal industry
On top of the ability to collect data, classify documents and automatically extract data, the most crucial benefit of an IDP solution in the legal industry is the ability to anonymize sensitive information.
This is also highly necessary, as according to the Information Commissioner's Office (ICO) 68% of data breaches in the UK alone are caused by internal parties.
An Intelligent Document Processing solution can automatically recognize fields of sensitive data that need to be removed or redacted, which takes that task off of lawyers. This means, hundreds of hours can be saved and spent on more important work.
Clients are able to upload documents, related to their case, reliably, fast and securely. Data can be masked immediately when a client submits sensitive documents, which prevents that unauthorized client information is available in the database. That way, client communication is fast and secure, which increases trust in you as a lawyer.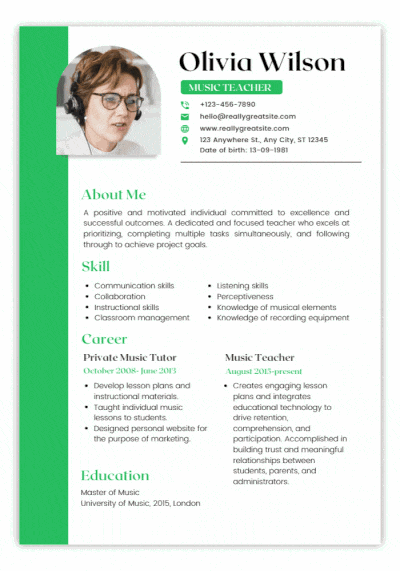 Automated fraud detection for accountants
Document fraud counts as one of the largest criminal activities in the world. As a business, it is therefore extremely important, to have systems in place that ensure the security of information and protection of your company.
In day to day operations, employees need to submit receipts for their travel expenses, purchases for the company or reimbursements. Sadly, some employees take advantages of their company and submit, for example, receipts for private purchases.
In addition, duplicate receipts can be submitted, accidentally or on purpose, in hope (if on purpose) to get a reimbursement twice. On top of that, people also submit manipulated or photoshopped receipts in which, for example, the total amount to be repaid was increased. This is extremely hard to catch with the human eye and can be costly.
In both cases, it is difficult to notice fraud when the process is conducted manually. With an Intelligent Document Processing solution, these duplicates and manipulated invoices are detected and an alert is issued. No false payment is executed and money saved!

About Klippa's IDP solution
Finding the right IDP solution isn't easy and requires a lot of research, comparing and discussing. What better place to start than right here?
Klippa's IDP solution, DocHorizon, is able to go beyond the extraction, identification, and verification of information from documents. We offer you a solution that is able to detect fraud, mask data and complies with the security standards of your needs.
Furthermore, we are customer-focused and aim to support your long-term success. We do this by providing resources that enable you to process larger volumes of documents when required, by proposing customized solutions, and by offering Customer Success Managers.
We would be happy to work together with you to optimize your business operations and workflows. Do you want to receive more information about us? You can book a free demo below or contact one of our experts.
---
 Schedule a free online demonstration
A clear overview of Klippa in only 30 minutes.