If you are a challenger bank and you are looking to launch new functionalities fast, to outperform your competitors and amaze your customers, working with third-party APIs can give you a headstart. At Klippa we specialize in smart and automated document processing, using machine learning and OCR technology. Below we share five OCR features every challenger bank needs.
1. Simplify onboarding with OCR & machine learning
Easy and remote onboarding is what many challenger banks are famous for. But due to KYC and AML laws, banks need to validate customers' identities properly before they can open bank accounts for them. Some challenger banks choose to do this using manual remote validation.
Someone in a low-cost country typically verifies a picture of the passport, a selfie and sometimes a signature within a timeframe of 24 hours. Though this may seem efficient, it actually has some major downsides. First of all, it is not real-time, so customers don't get the best experience.
It's also relatively expensive and risky due to sensitive data transfers, so it is not the best solution in terms of privacy. Luckily Klippa combined identity document OCR and computer vision to provide a fully automated onboarding SDK that includes identity document scanning, OCR data extraction (for example MRZ, dates of birth, gender, pictures, signatures and more) and data validation.
The SDK can see if a signature matches the signature on the identity document and if a selfie matches the passport photo. It is real-time, safe and cost-effective. Below we share an example of our Identity Validation SDK: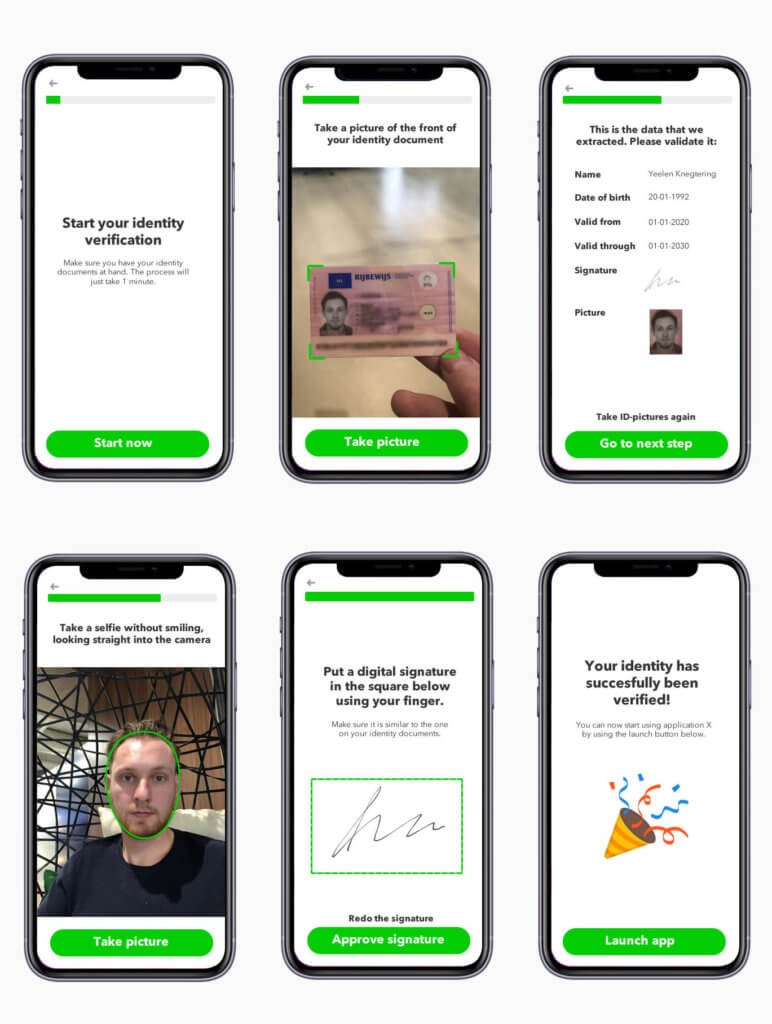 2. Integrate scan-to-pay functionality
Who doesn't want easy payment? Contact-free payments are great for fast in-store card payments, but what about invoice payments? Manually entering names, amounts, bank account numbers and references for a single bank transfer is time consuming and error prone.
Doing dozens a week is tedious work. Klippa has a scan-to-pay feature that uses OCR, which instantly captures invoice data. In order to make payments, a camera on a smartphone is all that is needed. In the GIF below you see how easy it is.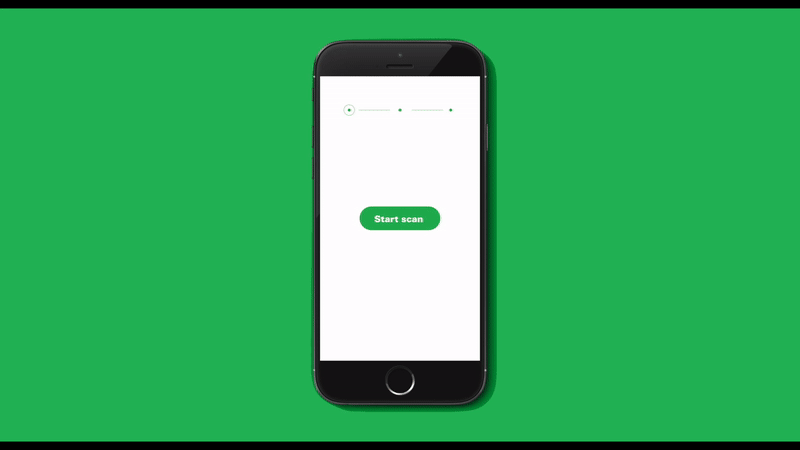 3. Spending analytics based on line item recognition
Getting insight in what you spend your money on as a consumer is hotter than ever. Getting this on a merchant level is a good starting point and this can usually be done based on bank transaction data. But what if you want to get insight in a product or product category level?
To learn how much you spend on Coca Cola every month for example. You would need line item data for that and to get that you need receipt and invoice line item recognition! Klippa can provide this data via our OCR API for receipts and invoices. We can even classify each line into categories such as 'Food & drinks', 'Alcoholic', 'Electronics' and many more. Interested to see what the output looks like?
Below you find a simplified example of how we can itemize a lunch receipt. The first step is taking a picture with a smartphone (made with our mobile camera scanning SDK). The second step is the raw text output of the OCR and the last image shows the JSON response our API gives after parsing the data: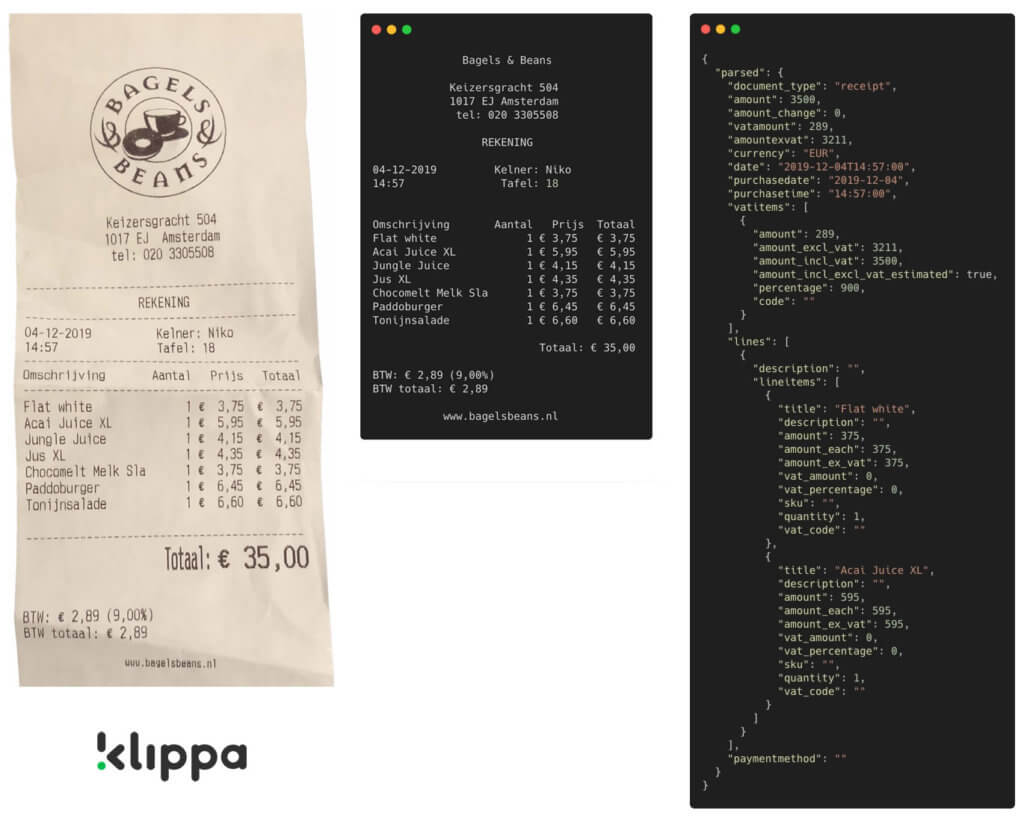 4. Receipt and invoice scanning for accounting
Because many self-employed people and SMEs are quickly adopting challenger banking apps, receipt and invoice scanning for bookkeeping purposes is hot. Saving time on bookkeeping means more time for more important things, resulting in happier banking customers.
Of course, any challenger bank can ask a development team to develop a self-trained engine that extracts financial data such as merchants, dates, amounts, VAT-values and all the other data you need for bookkeeping. But why would you?
Just simply implement our receipt & invoice OCR API and you can be up and running within days. Start adding VAT statistics, automate bank statement reconciliation and other bookkeeping features to your banking app. It improves customer satisfaction and retention. Below you can see a video how easy this can be with our scanning SDK:
5. Speed up loan and mortgage application processing
More advanced challenger banks have been moving into stock trading, smart lending and even mortgage applications. The last two are usually processes that involve a lot of document processing. A single mortgage application usually requires at least an employment contract, a letter of intent from the employer, one or multiple salary slips and a passport.
If the mortgage is paid by two people, the amount of documents that need to be processed doubles in size. Checking the validity of documents, comparing data between different documents and processing data from the documents into case management systems takes a lot of time.
Automating the data extraction and comparison of these documents using the Klippa OCR and machine learning tools, can speed up loan and mortgage application by up to 70%.
This lowers the processing cost, enables your existing team to process more applications and reduces manual data entry, which leads to happy and loyal customers.
Wrapping up
We have shown you five OCR features that challenger banks can benefit from and that is just the beginning. Whether your goal is to stay ahead of the competition, gaining happy customers or reducing operational costs, Klippa is here to help.
Let's get to know each other in a 30 minute conversation. We are happy to advise you on any OCR or document processing challenges you may have.
Schedule a free online demonstration
A clear overview of Klippa in only 30 minutes.