Klippa is an expert in recognising text on images. Though Klippa started with analysing receipts and invoices, looking for useful information for our users such as merchant, total amount, VAT values, date and payment method. Now we have expanded our services with passport and ID scanning including data extraction via OCR recognition. Perfect for automating KYC processes.
OCR on Passports and ID cards
Our software is now so advanced that, in addition to receipts, we can also recognise all sorts of other documents. We started training our system on official documents such as passports and ID cards. We've decided to provide that as a separate service. Send or scan a photo of a passport or ID and we will return you the relevant information, in the format you prefer. This can for example be CSV, XSLX, JSON, XML and can be send via our recognition API. Read more about OCR for identity documents here.
Verifying someone's identity is becoming an increasingly important task. We see a lot of interest from the financial sector. Companies are expected to do a background check on their users. That's called a Know Your Customer (KYC) process. They also have the obligation to check a person in official databases to prevent money laundering and terrorist financing. These actions are called Anti Money Loundering (AML) check and Counter Terrorist Financing (CTF) check.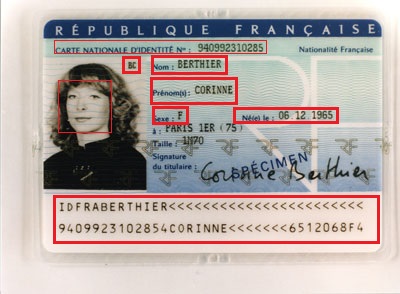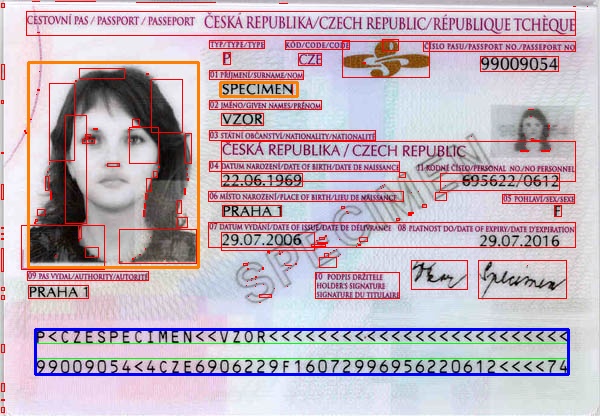 Data extraction on documents
We can extract data from IDs to passports, but also other official identity documents, such as driver licences or resident cards. In a desired format we give you relevant data to validate:
Full name
Nationality
Date of birth
Birthplace
Gender
Date of issue
Expiry date
Height
Document number
Crop of the passport photo
Personal identification number
Using this data, the data validation for KYC / AML can be done, based on the user input with high accuracy and high speed. The Klippa API for passport and ID data extraction is so fast that the process is finished within seconds. Start with the automated passport and ID verification solutions from Klippa. Automatic ID verification saves your organisation time and money instantly.
Data Privacy
At Klippa, we value privacy and the safe storage of data. Data processed by us are bound to our privacy policy and the data processor agreement. Data is sent and stored encrypted. We use servers that meet the highest quality standards and are located within the EU (The Netherlands). More information about our security measures is available on request.
If you want more information about our data extraction and OCR on passports, check out our Custom OCR API page, or contact us without obligation via +31502111631 or by emailing to [email protected] .