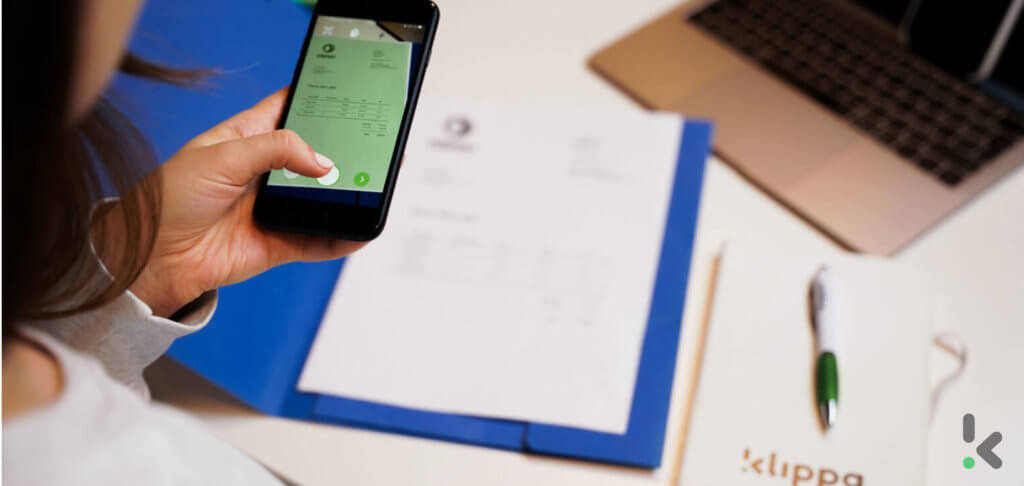 Nowadays, numerous companies deal with large amounts of invoices. Many of these companies already implemented digital invoice management processes in their organization. 
However, still a significant number of companies, especially in the SME segment, face difficulties due to a lack of automation. Research shows, for example, that 89% of SMEs still receive paper invoices. Moreover, 86% still have manual processes in place with regard to invoice data entry. 
These statistics indicate that there's still a lot of room for improvement for businesses to capitalize on. Sophisticated invoice management processes can benefit these companies in many ways.
In this blog, we will dive deeper into invoice management itself, why it is important, and discuss the importance and possibilities of automating your invoice management processes.
Lastly, we provide you with our solution to easily automate your invoice management processes and stand out from the remaining 86% of companies that are not capitalizing on the use of modern data entry techniques. 
Invoice management, what is it?
In short, invoice management includes the entire process of tracking and paying invoices received from vendors. Sometimes the term invoice processing is used to describe invoice management.
The traditional process of invoice management consists of a few steps:
An invoice is received
The information on the invoice is validated for approval
After approval, the outstanding invoice sum is paid to the vendor
The payment is recorded for accounting purposes
In theory, the process seems relatively straightforward, but in the real world, this is not the case. It often happens, for example, that invoices are not directly sent to the company's finance or accounts payable (AP) department. A random employee in the company receives an invoice and forwards it to the finance or AP department for validation. 
Then, during the validation process, the AP team member can spot errors in the submitted invoice. In that case, the AP will return the invoice to the respective person within the company. This employee will then return the invoice to the vendor and highlight the points of improvement. The vendor will submit a revised invoice which will be forwarded again to the finance department for validation. 
In other situations, companies might ask for additional validation from an executive member. The invoice should then be forwarded and validated by an extra person (e.g. because the invoice sum exceeds a certain threshold), adding an extra authorization layer to the process.
When an invoice contains no mistakes, the invoice will be forwarded to the payout process without any hiccups. However, the payment still has to be made and added to the accounting software of the company. This process can be done manually or automatically based on the company's accounting process. 
These additional steps can make the invoice management process much more difficult in practice than it seems in theory. Therefore, a sophisticated invoice management procedure is needed to ease the process.
In the next part, we will discuss the importance of invoice management and highlight the most important benefits.
Why is invoice management important?
Invoice management is essential for companies to ensure that they pay their bills on time and accurately. Proper invoice management can be important for various reasons, including:
Providing insight – Nowadays, companies receive large numbers of invoices. This makes it hard to keep track of their origin, status, and approvals. Therefore, managing your invoices properly improves the invoice process and provides more insight into the current invoice status. Also, invoice management can help gather and use data when analyzing the business.
Improving the cash flow – Proper invoice management improves cash flow by ensuring that payments are made on time, which can help prevent late payment fees and improve the company's reputation with vendors.
Easing the tax process – Invoice management contributes to a smooth tax process. For example, it can properly map the documentation and archiving of invoices which is important for the proper execution of tax procedures and maintaining control. 
Improving inventory management – Besides tax procedures, properly managing your invoices benefits the regulation of your inventory. This assures that all the products or services that have been ordered match the invoices in the management system.
Why should you automate your invoice management?
Traditional methods of invoice management can be tedious and come along with various drawbacks, such as data entry mistakes, long turnaround times, and a lack of compliance. Since automation is introduced to invoice management, companies bear fruit of the benefits regarding efficiency and effectiveness that comes along with it.
Invoice management automation refers to tracking, managing, and processing your invoices by leveraging artificial intelligence. The invoice data is automatically extracted from the invoices and synchronized with your ERP system in place.

Automating invoice management processes brings various benefits to an organization, including:
Faster processing of invoices
Lower operational costs
Reducing mistakes
Improving control and compliance
Preventing fraud
Improving archive management
Increased environmental-friendliness
Supporting financial and performance reporting
Faster processing of invoices
As mentioned prior, the approval process of invoices can encompass many steps, especially when considering that the receiver of the invoice is often not the person who reviews it. Proper invoice management can minimize the length and improve the efficiency of the approval sequence. Thereby, automating the invoice management process can significantly reduce the processing time of invoices.
Furthermore, automation also speeds up the data entry process by automatically extracting data from invoices and populating it into the appropriate fields in the accounting system. This can save time that would otherwise be spent manually entering data.
Lower operational costs
Invoice management also assures that human resources are utilized to their full potential. This reduces the need for employees to perform repetitive invoice processing tasks since these processes are often driven by modern data extraction technologies. As a result, tedious data-entry tasks become a thing of the past, and costs are significantly reduced. 
Reducing mistakes
Another disadvantage of traditional ways of invoice management is human error. As previously discussed, errors in invoices can lengthen the invoice process significantly, since it has to go backward in the validation funnel. Automating your invoice process minimizes human errors due to manual data entry. This decreases the risk of incorrect data, and mistakes in the payment process. In this way, you avoid paying too late or paying the wrong vendor.
Improving control and compliance
Automated invoice management also improves control and compliance since it allows your company to store invoices safely. For proper invoice management, it is important to safeguard your files from being damaged or jeopardized in other ways. Automating the process and thereby saving your data digitally prevents you from these potential threats. 
Preventing fraud
Furthermore, the digital processing of invoices allows you to detect financial fraud. This could happen, for instance, when a fraudster changes the payment details on an invoice to deceive companies into transferring money to them. Annually, these types of fraud cost companies around the world US$42 billion. Modern-day solutions can help to detect and prevent fraud and minimize the chances of getting scammed.
Improving archive management
Besides preventing fraud, automating your invoice management process significantly improves your archive management since all the invoices are stored digitally and are easily accessible. There is no need anymore for piles of paper invoices and large filing cabinets. 
Increased environmental-friendliness
Reducing the need for paper invoices and traditional archives makes invoice management automation an environmental-friendly solution as well, by swapping paper invoices for digital files.
Supporting financial and performance reporting
Having all your invoices in a dedicated digital location also allows you to use technology to derive financial data from the invoices. The data can be used to compose performance-based reports that give insight into the financial state and performance of your company.
How to automate your invoice management process?
After discussing the main benefits of automating invoice management, you would probably want to know how you can automate your own invoice management processes.
First of all, it is important to know that there are various processes within invoice management that can be automated. For instance, you can automate the process of submitting your invoices, invoice data entry, and many more.
Invoice data entry is a common process to automate that can save your company lots of time and costs. This process is driven by OCR technology. OCR is an abbreviation for Optical Character Recognition, which is a technique that converts text into machine-readable data by recognizing characters. 
From a practical perspective, OCR can be applied in automating invoice management, for instance by digitizing paper invoices. You can use OCR technology to easily convert your paper invoices into machine-readable data, for instance in PDF formats, structured CSV, XSLX, or JSON. 
If you want to capitalize on the benefits of automating your invoice management, we've got you covered! We provide an all-in-one invoice management system, named Klippa SpendControl. SpendControl uses OCR to automate invoice processing and allows you to easily submit, approve, and process your invoices accurately.

Furthermore, with SpendControl you can synchronize your invoice management with your preferred accounting or ERP system. This way, all invoice data is automatically extracted and converted into smart booking proposals, ready to be sent out and save you some manual work.
In the next section, we will dive deeper into the solutions that we provide to bring your invoice management process to another level with Klippa!
Invoice management software – Klippa SpendControl
With Klippa SpendControl you can significantly improve your invoice management process. The easy workflow of processing invoices with SpendControl looks as follows:
Submit the invoice via an automatic forward to your Klippa mailbox, upload the invoice from your desktop, or scan your invoice with the Klippa app from your mobile device.
Our built-in OCR technology deceives the information on your invoice and transmits this into data and matching categories, such as amount, VAT, etc.
After submission, the invoice will be directed to the appropriate company member for approval, driven by a sophisticated multi-level approval workflow. 
The invoice can easily be approved via the mobile or web application.
The approved invoice contains all the data processed in your digital accounting ledger. Klippa provides an accounting suggestion for the supplier, including a general ledger account, VAT code, amount(s), cost center, and project.
By implementing automated invoice management via Klippa SpendControl, your company can benefit in various ways:
Easily submit and approve invoices via the web or mobile application
Eliminate manual data entry tasks due to Klippa's built-in OCR technology
Save processing time and costs thanks to the OCR technology
Store your invoices in a safe, digital environment that allows you to have access to your invoice from anywhere
The OCR technology significantly minimizes data entry mistakes 
Prevent fraud and improve your compliance
Implement your invoice management policy by means of smart business rules and automate the approval process
Automating your invoice management process can be a huge time-saver for your employees and saves you a significant amount of money. Many global companies have already automated their invoice management through SpendControl. They now process their invoices up to 70% faster, decrease error rates by up to 95%, and have full control over their administration.
Do you also want to capitalize on this opportunity and want to know what Klippa can do for your business? Schedule a free demo in which we will show you how you can digitize your invoice management process.
Schedule a free online demonstration
A clear overview of Klippa in only 30 minutes.