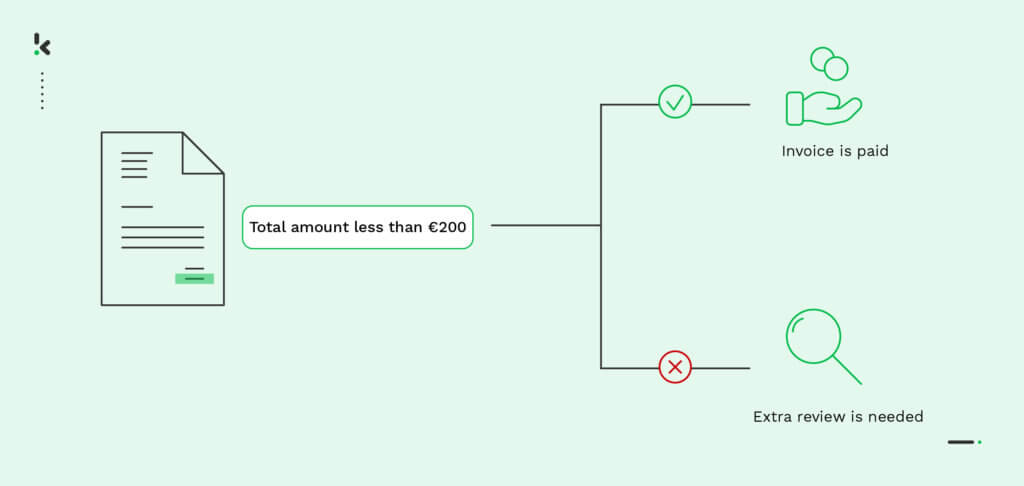 Have you ever wondered what happens when the operational understanding between departments of a business doesn't align? Sadly, this is very common in many businesses, and can quickly lead to chaos, misunderstandings, and undefined business structures.
If this is the basis of your business, it is very likely that your employees will be unsatisfied with their job, errors occur and business performance drops. This means that it will be difficult to scale your business, as operations aren't running smoothly.
So how can this be avoided? One possible solution is the implementation of well-defined business rules. As predefined rules, they bring structure and determine responsibilities and therefore reduce errors. But more on this later.
In this blog, we will first explain what business rules are and why they are important, continue with why business rules should be automated, and close with a possible automation solution.
Let's start!
What are business rules?
Business rules are established to define how business processes should be performed. They intend to be specific instructions that describe how business activities are to be completed.
Business rules add a certain level of control to business processes and when implemented correctly, reduce inconsistencies, misunderstandings, and errors.
In general, business rules are integrated into approval workflows within your organization, such as invoice approval or business expense approval, to make your business more cost- and time-efficient.
Now that we know what business rules are, we want to explain why they are important.
Why are business rules important?
In short, business rules are important because they make your business more efficient. This is especially noticeable when your business grows and workflows become more complex.
Adding a set of guidelines clarifies expectations of business processes, helps employees achieve organizational goals, and therefore reduces unnecessary and expensive errors.
We now know what business rules are and why they are important for businesses. Let's have a look at different examples of business rules, so you can imagine how business rules would look in your own organization.
Examples of business rules
Business rules can be applied in many different ways. In the following, we will discuss a few examples to visualize how business rules could be implemented in your business too. But keep in mind, this list is not exhaustive:
Invoice approvals
Assigning employees to certain tasks
Travel expense approvals
Invoice approvals
Invoice approvals as part of the accounts payable process are a delicate matter (especially when done manually). More often than expected, companies have to deal with inconsistencies that quickly lead to invoice fraud and other errors.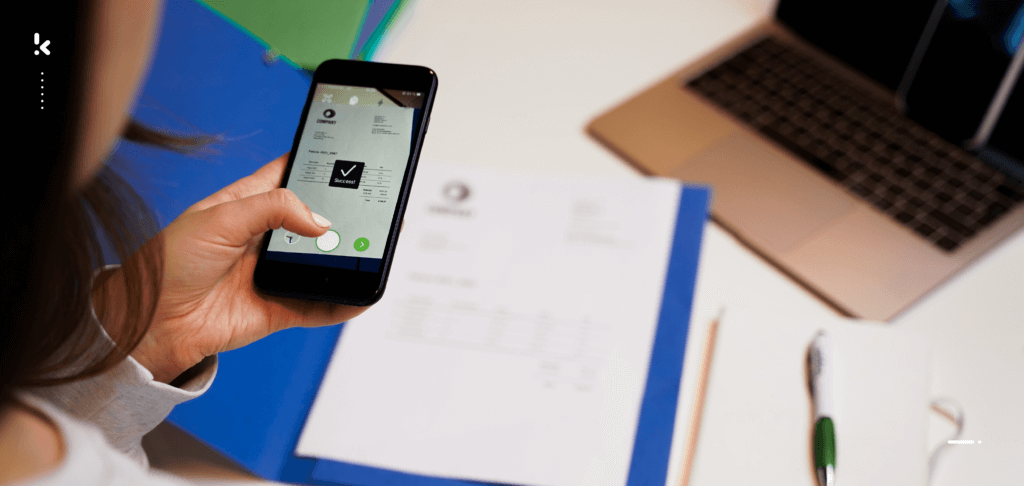 With business rules, this can be limited or even prevented, as conditions can be added to business workflows that distribute the financial responsibility assigned to employees. Different users can be assigned a different permission level which allows them to approve certain expenses or not.
As an example: You could set rules such as "If the total amount of an invoice is higher than "x" extra approval by a manager is required to finalize the purchase."
Assigning employees to certain tasks
As mentioned before, business rules help to clarify processes and expectations. With business rules, tasks can easily be assigned to certain employees improving the flow of business procedures.
That way, it is clear who is responsible for which part of a business process and who is authorized to approve certain types of expenses, reducing time and errors.
As an example: A business rule could look like "Only the manager of a department is authorized to issue payments on behalf of the team."
Travel expense approvals
When employees need to travel for a business trip, expenses accumulate. To optimize the travel expense approval process, business rules can be applied. A business rule could, for example, give employees the authority to approve expenses up to a certain amount without extra permission.
On the other hand, a business rule can determine when a travel expense report needs extra review or approval by a higher authority. This can be done manually but works much better when done automatically. Why that is the case is discussed in the next section.
Why business rule automation?
Implementing business rules alone still requires individuals to follow and execute them. This leaves room for mistakes and inconsistencies. Combining business rules with automation allows businesses to implement them as part of their business workflows.
That way, tasks, and information are automatically forwarded to the responsible persons that can then execute necessary actions.
Here is an example: Imagine accountants reviewing invoices. Once they spot inconsistencies accountants have to manually issue an alert and redirect the invoice to the right person to solve the issue. In the worst-case scenario, they even have to send a physical paper document to the responsible person.
By automating the whole workflow, documents are digitized and can automatically flow to the appropriate people. This can be done with a couple of mouse clicks, requiring minimal effort to approve or deny an invoice.
Convenient, right? Are you wondering how you can automate your accounts payable (AP) processes as well? We have good news. Klippa can offer you an automation solution that allows you to implement automated business rules into your organization. More on this in the next section.
Automating AP with business rules using Klippa
Automating your accounts payable (AP) process streamlines your financial processes significantly. With Klippa SpendControl, it is possible to save time and effort on tedious manual tasks such as data extraction from financial documents (e.g., invoices and receipts) or invoice matching.
With its built-in OCR technology, only predetermined and therefore necessary information is automatically extracted from documents and saved in your database. On top of that, e.g., invoice or travel expense report approvals are directed to the responsible people based on the business rules you determined.
This leads to quick approval flows, satisfied employees, and accurate business numbers. Furthermore, the seamless integration of Klippa SpendControl with your existing accounting software allows you to easily manage your accounts payable process without having to switch between multiple systems.
Additional benefits of using our software include:
Invoices are paid on time
Travel expenses are reimbursed quickly
Quick and easy AP approval process
No manual data entry required thanks to our AI-powered OCR
Minimization of invoice fraud
Duplicate detection to avoid double payments of invoices
Generating expense reports
Accurate overview of accounts payable
Do you want to automate your accounts payable with business rules by using Klippa SpendControl? We would be happy to show you our solution! Simply book a demo down below or contact one of our experts.