Did you know that by 2023 half of the global GDP is produced by digitally transformed companies? One of the areas in which digitization is rapidly picking up its pace is in expense management. For a simple reason: It tackles one of the main pain points of companies by removing the need for manual entry and processing of expense reports.
Despite the increasing adoption rate, it can be challenging to implement expense management software into your current IT. If you are using on-premise or legacy software, for example, a direct API-integration is often not an option.
At Klippa, we can help you overcome this hurdle. Our expense management software allows for a seamless import of expenses into your accounting software through smart import and export functionalities.
In this blog we start by briefly explaining why digitizing expenses has become so relevant nowadays and how it works. We then explain Klippa's smart import and export functionalities, so you get a clear picture of how it can work for you.
Are you ready? Let's get started!
---
Why

digitize your expense management when using an on-premise or legacy software
Using on-premise or legacy softwares can hold companies back from digitizing their expense management. The reason for that is that it's often not possible to directly connect expense management softwares with accounting or ERP systems that are deployed on-premise. However, there are effective solutions to address this drawback, which we will get into later on in this blog.
But first, let's consider some of the drawbacks of not digitizing your expense management process. A traditional way of managing expenses may look like this:
When you go on a business trip, chances are that you will eat out at restaurants or cafes most of the time, and you will take a taxi or public transport to get to business meetings. When you drive your own car or the company car, you will also incur costs such as parking tickets and gas money.
Returning from said trip, employees are eager to receive their reimbursements for the costs they've incurred. Before employees receive their reimbursements though, they need to fill out lengthy expense reports, and attach all the receipts and invoices as proof of the costs incurred and purchases made.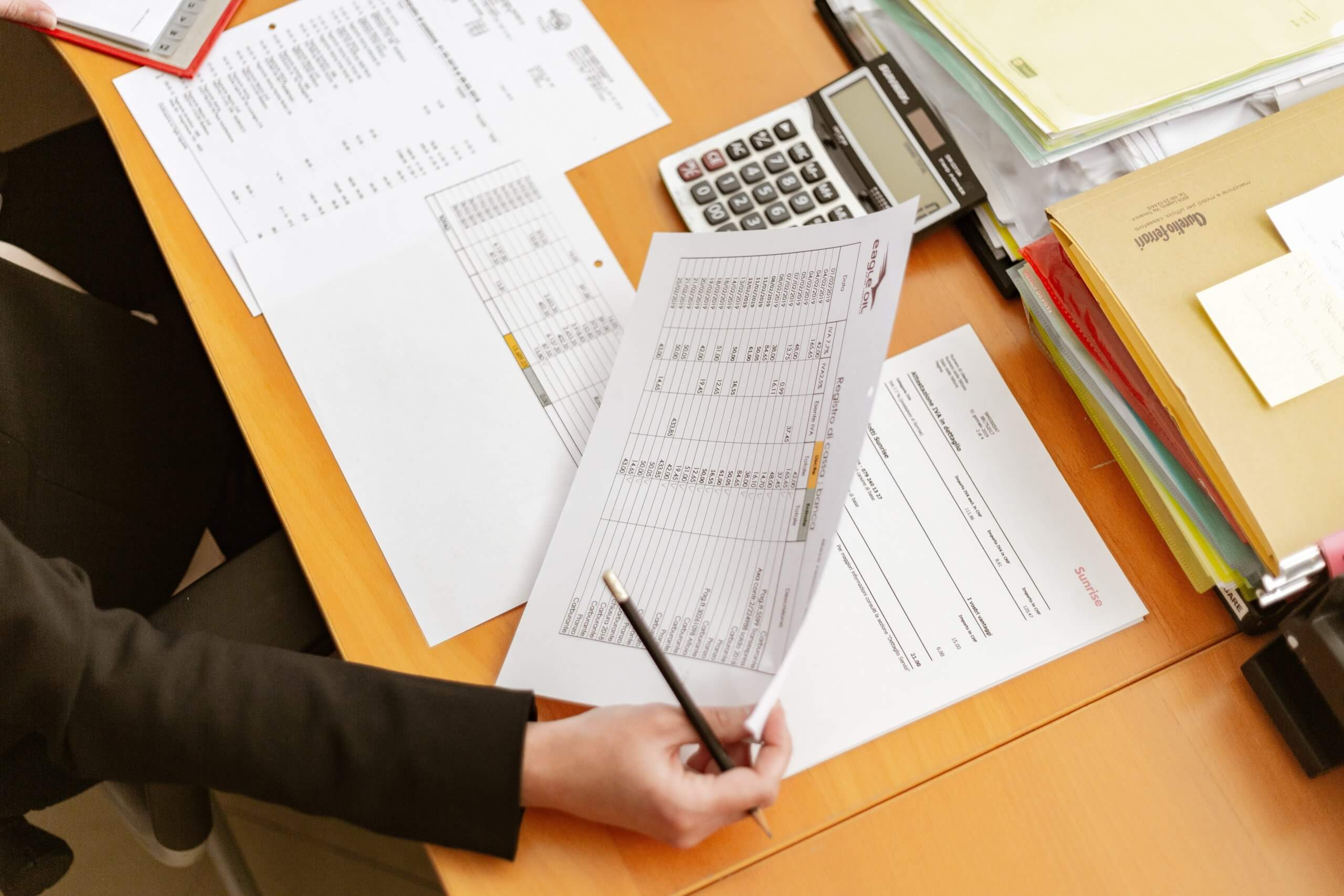 Following the completion of the expense reports, a few weeks go by in which the overseeing managers and the finance department need to check the validity of each expense report, including whether purchases comply with the companies expense policy. Seems almost like filling out a tax form every single time, doesn't it?
Some of the drawbacks of the old-school way of expense management are:
It takes a lot of time and is labor intensive. Think about the numerous tasks that need to be completed: employees are filling in lengthy expense forms manually and collecting all proofs of payment for every single purchase made.

It's repetitive and tedious. Consider the type of tasks your bookkeeping department needs to complete to process expense reports. Processing expense reports involves many routine tasks such as collecting and gathering all relevant documents, reviewing the accuracy of the reports, and entering expense data by hand into the accounting system. It's a procedure that is done repetitively, on a weekly or monthly basis.

Finally, manual processes are always prone to errors. Think about fields that have been filled incorrectly or missing receipts. These errors lead to a lot of delay in the workflow, ultimately prolonging the time it takes for accounting to complete their tasks, and employees to receive their reimbursements.
---
How digital expense management works
Fortunately you can tackle the drawbacks of traditional expense management through the adoption of a digital expense management solution. Digital expense management, compared to its analogue counterpart, allows the use of modern technology to simplify, and streamline the entire expense process, from submitting expenses to reimbursement to employees.
Let's have a quick run through of how digital expense management exactly works.
Submitting expenses digitally
Expense management apps allow employees to capture their expenses on the go, 24/7. This can happen via a mobile phone application or web application. When creating a new expense, employees can simply attach a proof of payment by taking a photo of the receipt.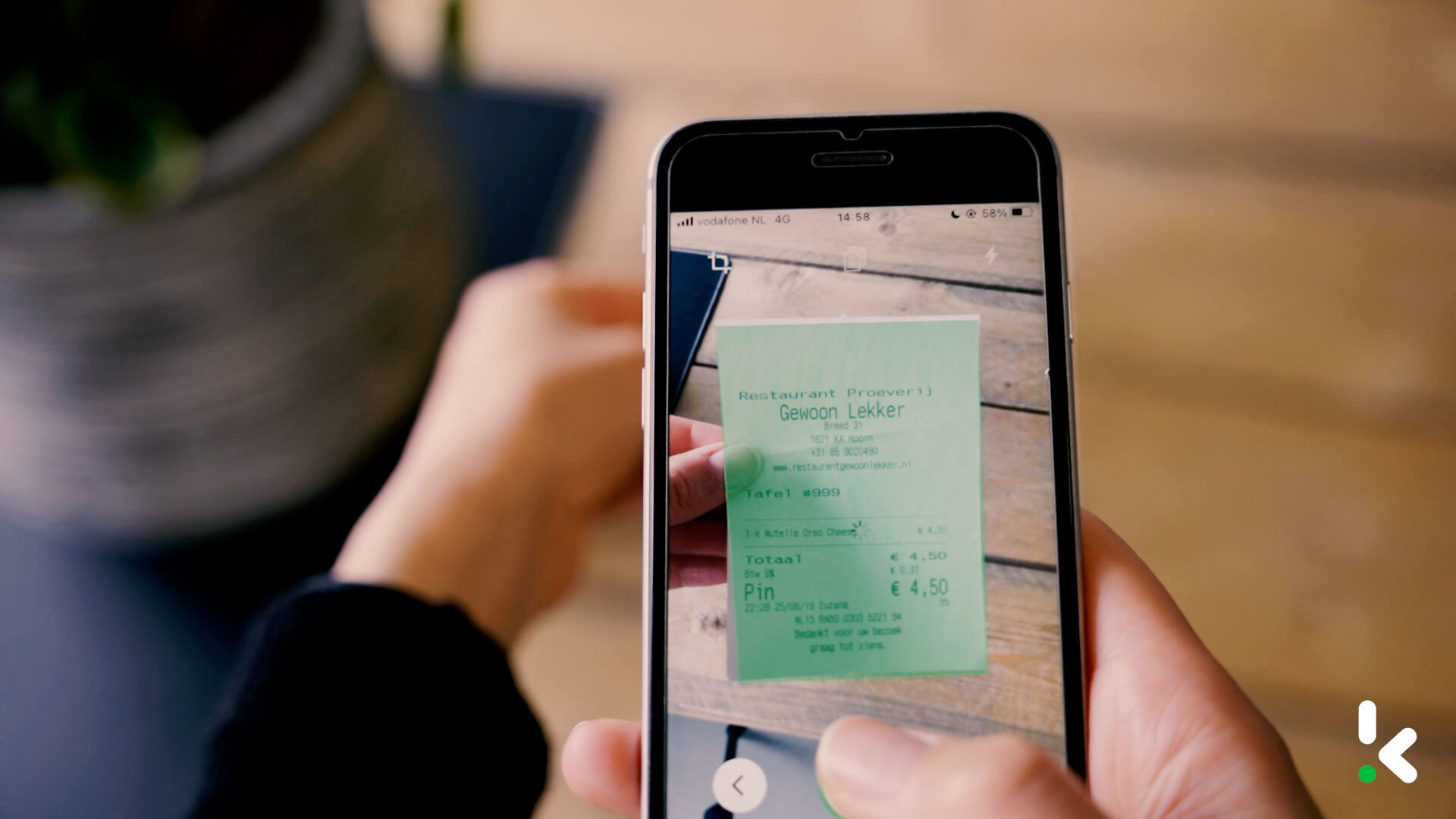 Automated Text Recognition
Through optical character recognition software (OCR), relevant information fields on the receipts and invoices are automatically extracted. Think about fields such as merchant, line items, VAT rates and amounts, purchase date, and more.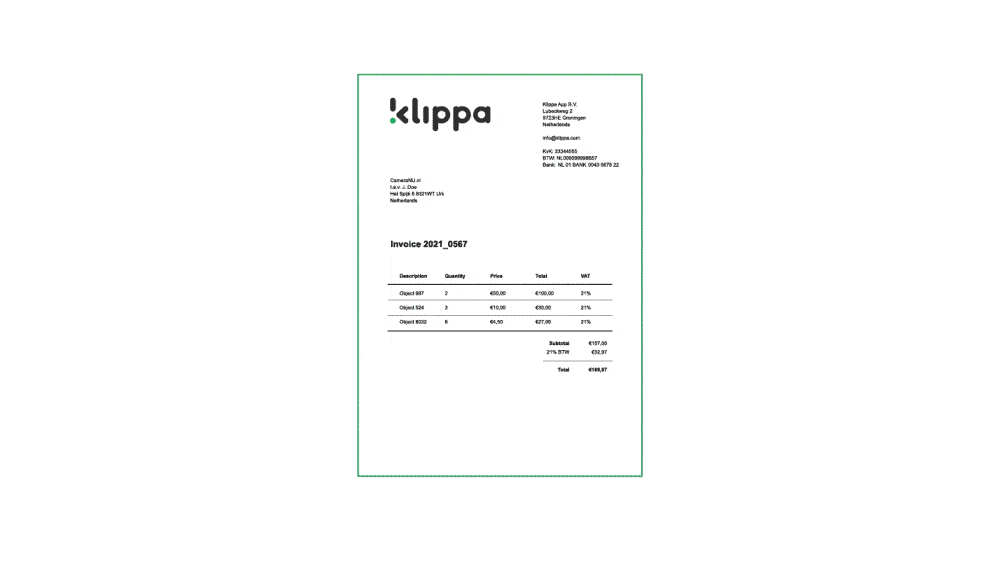 Digitally approving the expenses
Managers check and approve their team members' expenses in a centralized online environment. The online environment provides access to all the expenses that have been submitted. It is possible to automatically approve certain business expenses, according to a set of approval rules, or have managers review them one by one.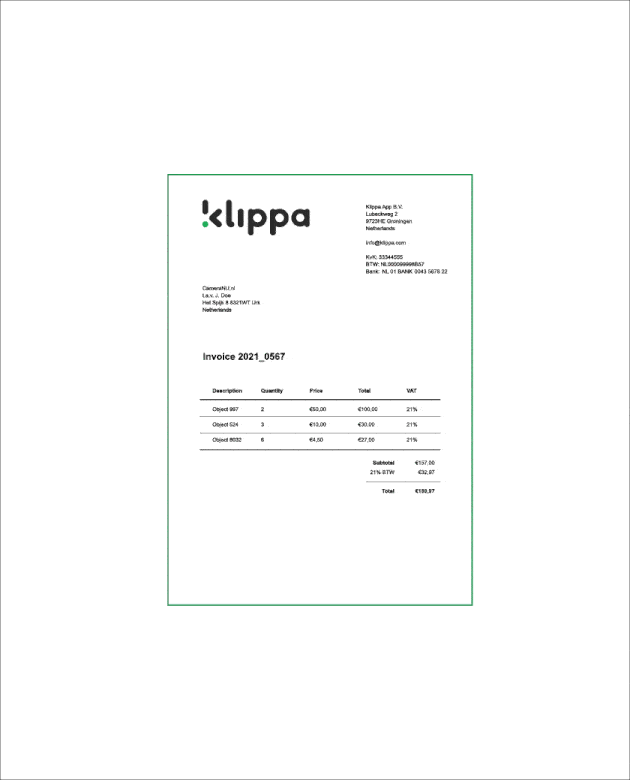 Getting your digital expense app sync with your accounting system
Now the approved expenses need to be accounted for. Various methods are available to book the expenses into the bookkeeping system.
Cloud-based accounting softwares can benefit from a direct API integration with expense management software. This makes the transfer of financial information between the two softwares possible, without any manual effort. When using on-premise or legacy software, a direct API integration might not be an option. Luckily, you can still get your expense data into your accounting software by importing expense reports with Klippa.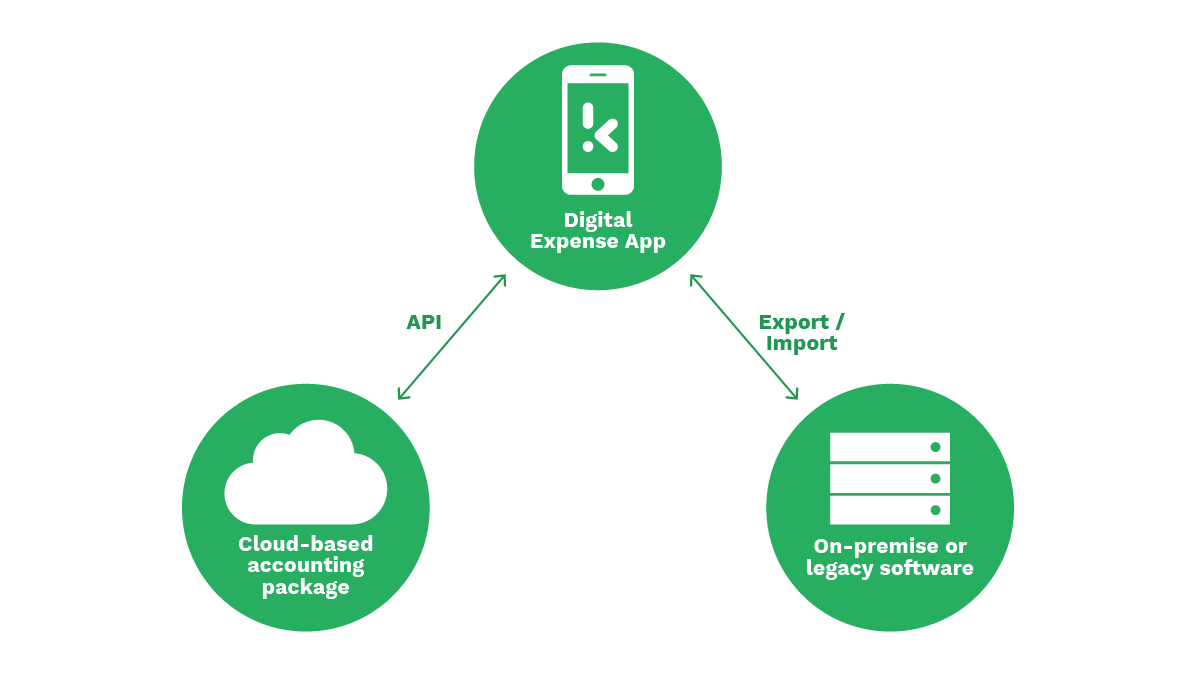 This brings us to the next important section of the blog, in which we'll explain how to import the expenses into your accounting software using Klippa's smart import and export feature. Using the smart export and import function, you can connect the expense management software to any legacy or on-premise accounting or ERP solution.
---
How to connect the expense management software to a legacy or on-premise accounting or ERP solution
If you are using an on-premise or legacy software, Klippa's smart import and export functionalities can help you import your company expenses into your accounting or ERP software. Through customization functions, the import of expenses into your accounting or ERP software can be accomplished with little manual input needed from your employees.
Let's have a look at how Klippa facilitates the importing of expenses into your accounting software:
First of all, it is necessary to understand the different data points that are required to make a financial booking into your financial accounts . Let's suppose you use SAP's accounting module within your company. The data points you need are the creditor information per employee (e.g. administration id, staff id, vendor number, supplier number), the general ledger schedule (e.g. general ledger account, vat-codes) and in some cases relevant dimension (e.g. cost centers, cost carriers and/or projects).

When using Klippa, the required bookkeeping data can be imported in bulk in Klippa SpendControl. The creditor and general ledger schedule can now be used to create financial bookings in Klippa. The booking interface to create financial bookings looks like this in Klippa: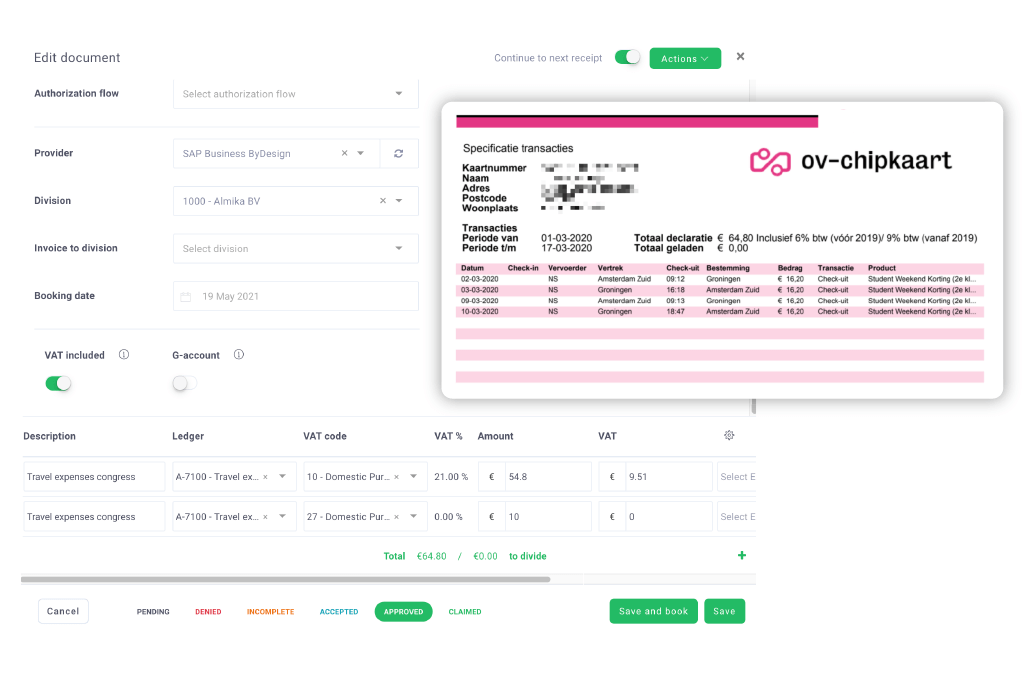 When the financial bookings are made these financial bookings can be exported automatically by means of an email integration. By means of a scheduled export this can be done each day, week or month at a predetermined time. If your accounting or ERP system does not support an email integration it is always possible to manually upload the bulk export in your bookkeeping. This can be done in just a matter of minutes.

Klippa provides existing business expense export templates for widely used bookkeeping software, such as SAP and DATEV. The right Excel, CSV or XML template can also be customized by means of an easy to use drag and drop interface. Together with a product specialist of Klippa the accuracy and reliability of the template is always validated during the implementation process.

Besides the smart import and export functionality, Klippa's expense management software directly integrates with various accounting softwares such as SAP ByDesign, Xero, Oracle Netsuite. You can check here for an overview of all softwares we support.
---
Why companies benefit from digital expense management
There are strong reasons why digital expense management solutions are the most widely used automation solutions on the market. The benefit of using Klippa's expense management with smart import and export functionalities includes:
Compatibility with any accounting or ERP software
Any accounting or ERP package can be supported by our intelligent import and export functionalities. We can customise the expense export to your company's needs. This means that you can use our expense management solution even if your current IT infrastructure does not support a direct API connection.
We have already helped over 100 clients, using an on-premise or legacy software solution, to digitize their expense management process.


ROI of up to 555%
The return on investment for Klippa's expense management app is 441% for the first year of implementing it and increases to 555% over a five year period. This number might seem an enormous amount at first, yet it is a realistic amount that you can expect to save.
Reducing manual work and errors
Did you know that one in five (19%) of all expense reports are erroneous? Errors can be drastically reduced, considering that our in-house OCR technology has a recognition rate of up to 100% and employees are notified of any missing data fields before they submit an expense.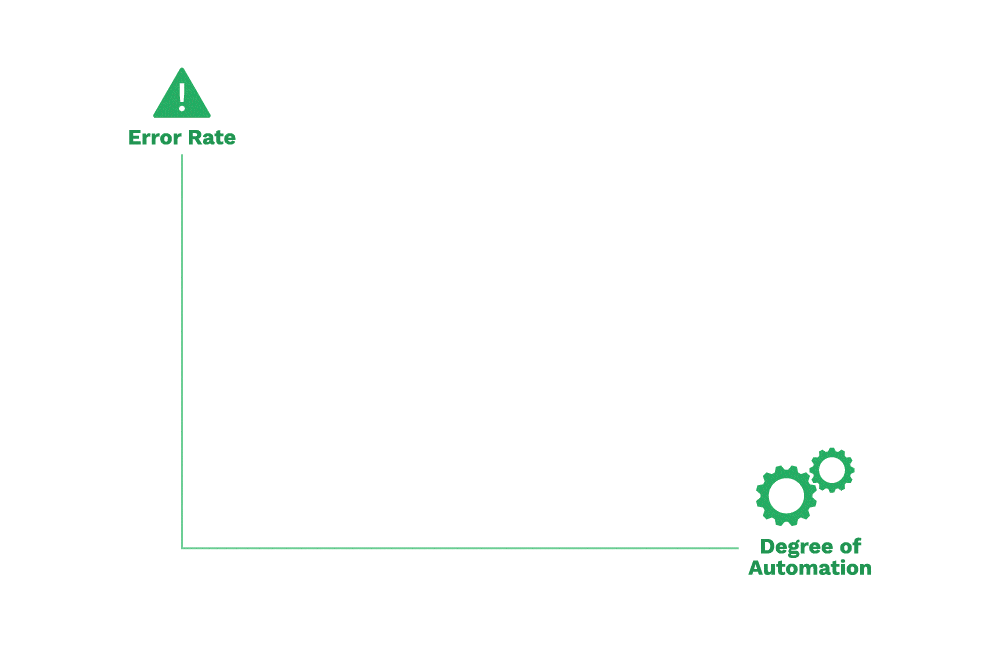 Boosting employee happiness 
Managing expenses can actually be fun, instead of a much-dreaded, tedious task. With Klippa, employees spend less time doing administrative work, and more time on core activities that stimulate learning and growth. According to Deloitte, employee expectations are increasingly changing, and companies who do not embrace digital technologies in the workplace risk falling behind when it comes to motivating employees. 

Saving time 
They eliminate low value adding tasks, such as filing lengthy expense reports. By digitizing, you can streamline the entire expense management process, which saves your employees precious time.
---
Your go-to specialist for digital expense management
Are you eager to modernize your expense management process, but worry about the integration with your legacy or on-premise accounting or ERP solution? Luckily, we got you covered. As discussed in this blog, we can help you make the integration as easy and seamless as possible with our smart import and export feature.
Do you have any open questions relating to your company's needs? Shoot us a message, call or simply schedule a free demo with one of our product specialists. We are happy to help you with digitizing your expense management.