COVID-19 has caused tourism to drastically decline all over the world. Slowly, but steadily, governments are relaxing safety measures and hotels, bars and restaurants are carefully reopening their doors to guests. Of course, people still need to keep their distance to avoid causing a new spike of infections. This means the hospitality industry is eagerly looking for ways to let their guests check in remotely. It's actually quite easy to implement software to your current system that allows this. We offer the technology, all you need to do is to get in touch with us. But first, let's explain a bit more.
While globally, an increase in revenue was expected in comparison to 2019, the contrary now proves to be true. These are tough times for many companies, the catering industry in particular. Hotels, restaurants, bars and other hospitality venues are fully dependent on guests and when they are banned from leaving the house, generating business becomes very difficult. The forecasted global revenue from the travel and tourism industry in 2020 was estimated at 7.2 billion US dollars before the outbreak and currently rests at a little under 4.5 billion. Luckily, the tide is turning while people are slowly starting to travel more, either for business or pleasure.
How to run a Corona-proof hospitality business
Now that hotels are expected to welcome more guests, it's important for them to arrange everything in line with new measures. This means guests and employees should be able to keep at least 6 feet distance from each other – which means the capacity should go down, rooms should be properly cleaned after each stay and physical contact should be kept to a minimum.
The first point of contact usually is the check-in. Guests are welcomed personally, hand in their ID or passport and in some cases pay for their stay. This first point of contact is also a first point of Corona-related risk. Let's take an example: If you have 100 rooms of which 50% changes guest on a daily basis with an average of 1.5 guest per room, you are already welcoming 75 guests a day and touching 525 different passports and ID cards a week. Research from NIH found that COVID-19 can survive up to 48 hours on a piece of plastic, metal or paper, depending on the material. So even if all hotel guests have to wash their hands at hotel entry, the identity documents could already have been contaminated before entry and therefore form a risk. This means unnecessary physical contact, and this step should be removed from the process. At high-volume locations a secondary risk are the queues, which make your lobby crowded and this should also be avoided.
You probably think: but we need to validate the identity of our guests and register them properly. This is true, but this can also be done remotely, even before checking from a safe home environment, using our digital solution. At its core is a technology called Optical Character Recognition (OCR). The way it works is like this: guests scan their passport using the camera on their smartphone and send the image to the hotel they will be staying at. This step can also be done via a web application, in case a guest doesn't have access to a smartphone. Our software immediately recognizes the data on the image, analyzes it and sends the data in text to the hotel's system, where it's stored. Even data such as passport pictures or signatures can be extracted and provided via a URL. This means the entire process of checking in is done digitally and automatically.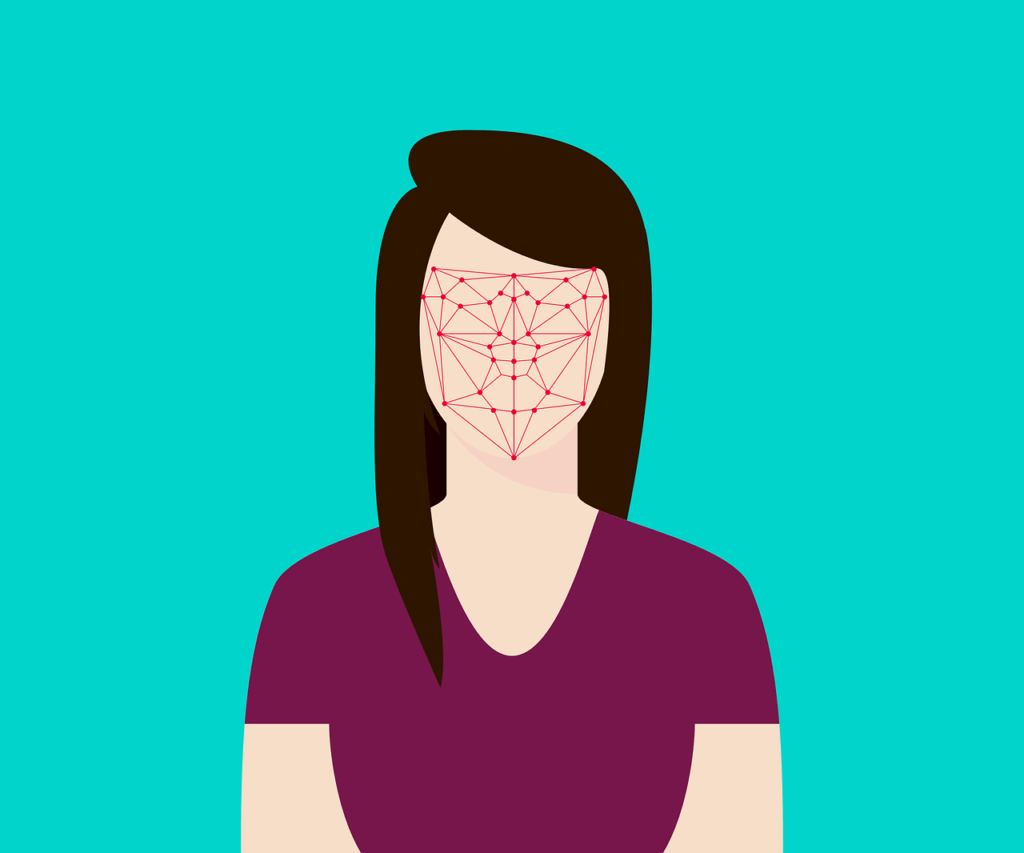 How does our remote hotel checkin API & SDK work?
The Klippa solution is based on either our API or SDK. These are pre-built software packages that include technology to read, extract data and validate identity documents from all over the world. Our software can be included in your own mobile app or a webpage and can blend in with your current booking flow. In just a few steps hotel guest can verify their identity to check-in online, completely autonomous. The proces can start as simple as sending customers a link via a confirmation email that they can use to check-in remotely. The flow that follows looks something like the steps below and it allows you to pick colors and state what information you need from your guests: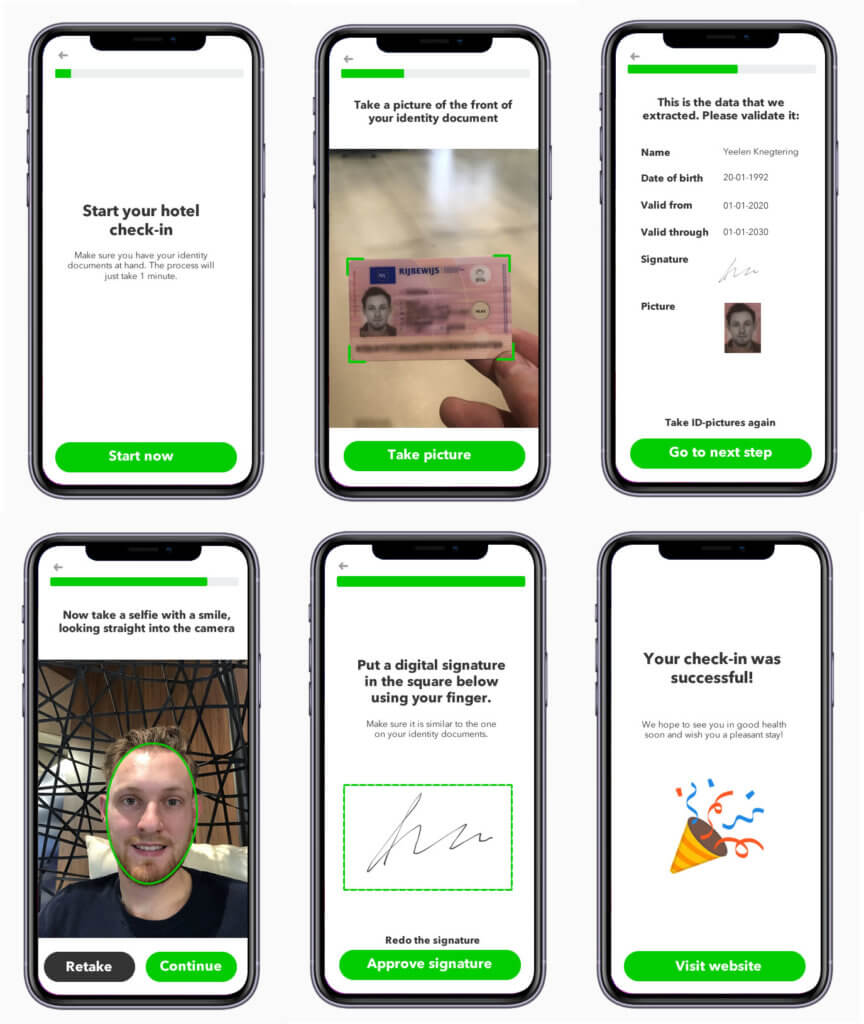 Next to the complete identity verification flow that you can see above, Klippa also offers a simple and fast scanning SDK that can be used to implement in your mobile app. This is very suitable for companies that are looking to implement a lightweight identity document scanning solution into their mobile app. The video below shows the functionality:
Benefits of Klippa's online check-in API & SDK
Klippa's remote check-in process is not only safe and Corona-proof, but will also lead to:
A cost reduction
Speedier onboarding, so better customer service
Fewer (manual data entry) errors
Less fraud, because our software automatically recognizes duplicates and suspicious data
Even before COVID-19, hotels were looking into digital and remote check-ins, but the crisis has spurred interest in digital checkin APIs for hotels that enables this type of registration. Tourists and business travelers are already used to checking in remotely when flying, so why should hotels stay behind?
Introducing online check-ins is actually a no-brainer. Hotels have always been pressured to stand out among the sprawl of choice out there. By offering safe and remote check-ins before others do, you can gain a real competitive edge. So stop losing revenue and start using Klippa to guarantee a safe, quick and pleasant check-in for your guests.

If you want more information about Klippa's data extraction software and the way Klippa uses OCR on identity documents, check out our passport OCR page, our identity documents page or contact us via +31502111631 or [email protected].