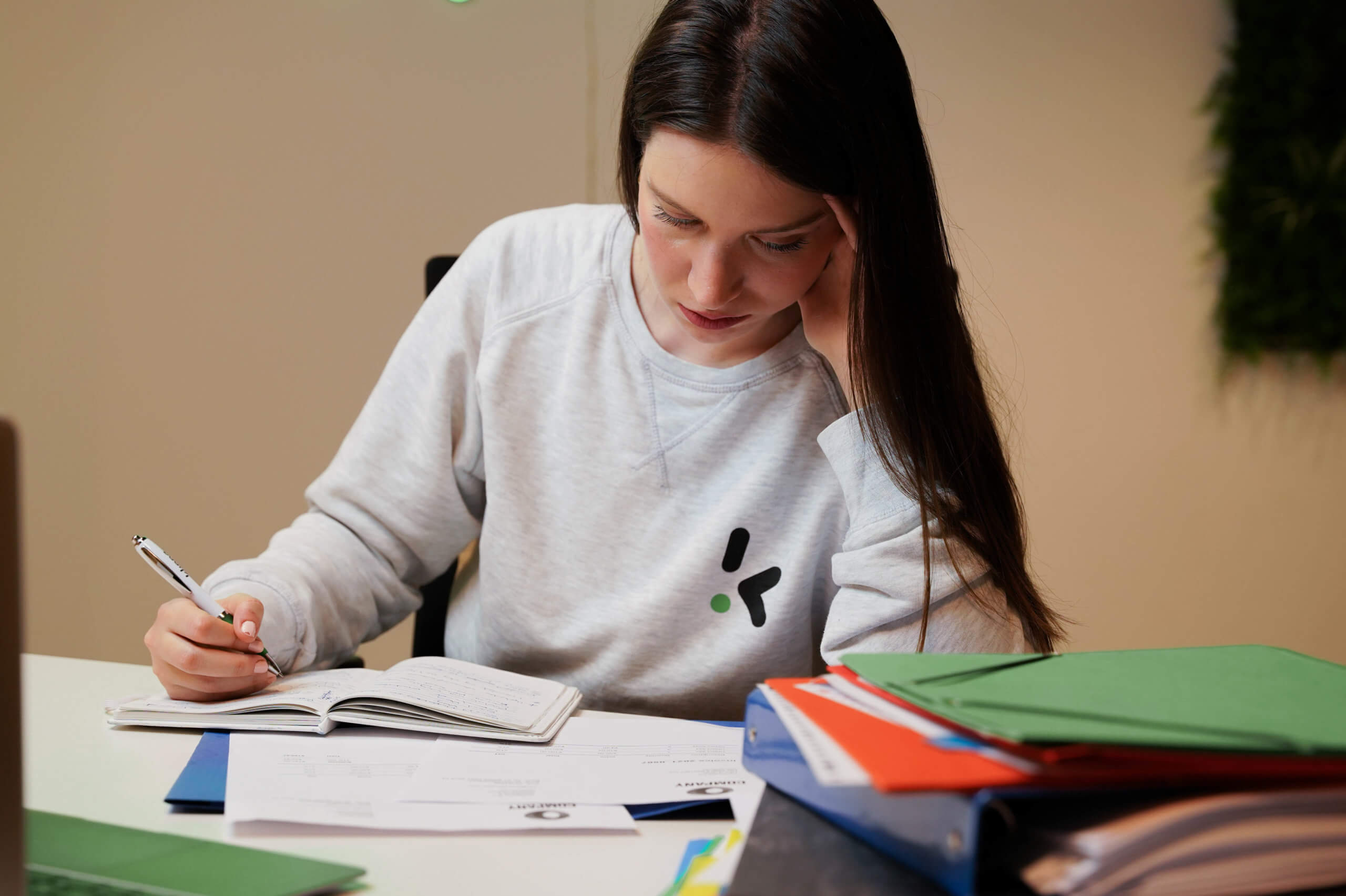 Were you ever asked to extract data from a PDF document? For example, to capture data from an invoice and enter it into a bookkeeping program? Or to simply copy-paste information into an Excel file?
If so, then you may have wondered whether there was a more efficient way than just manually copy-pasting the data from document to document.
While this might work if you only have a few documents, it becomes a hassle and difficult to organize once you have hundreds or even thousands of documents.
Luckily for you, this blog covers a few smarter ways to extract data from a PDF document. One of which is completely automated!
We will discuss the importance of PDF documents, the challenges of PDF data extraction, and how software can help you automate this process.
What is the Use of PDF Files?
PDF files are amongst the most popular digital files in the business world nowadays.
According to Adobe, more than 300 billion PDFs were opened using Adobe products only in 2020. 
It is widely used for exchanging business data internally and with trading partners. For example, if you work in human resources or accounting, you are probably familiar with compiling data from the following list of documents in PDF format:
Reports
Purchase and sales orders
As such, PDFs have become the most common alternative to paper documents. They are compatible across operating systems and devices, making them a convenient option for anyone who needs to share information with a broad audience.
Data found in PDF files, however, is unstructured, meaning that it isn't organized according to specified parameters. This makes it nearly impossible to make use of the data in a PDF unless you learn how to extract data from PDFs into the proper format.
We will present different ways to extract data from a PDF file later on in this blog. First, let's dive into why PDF data extraction is such a challenging task.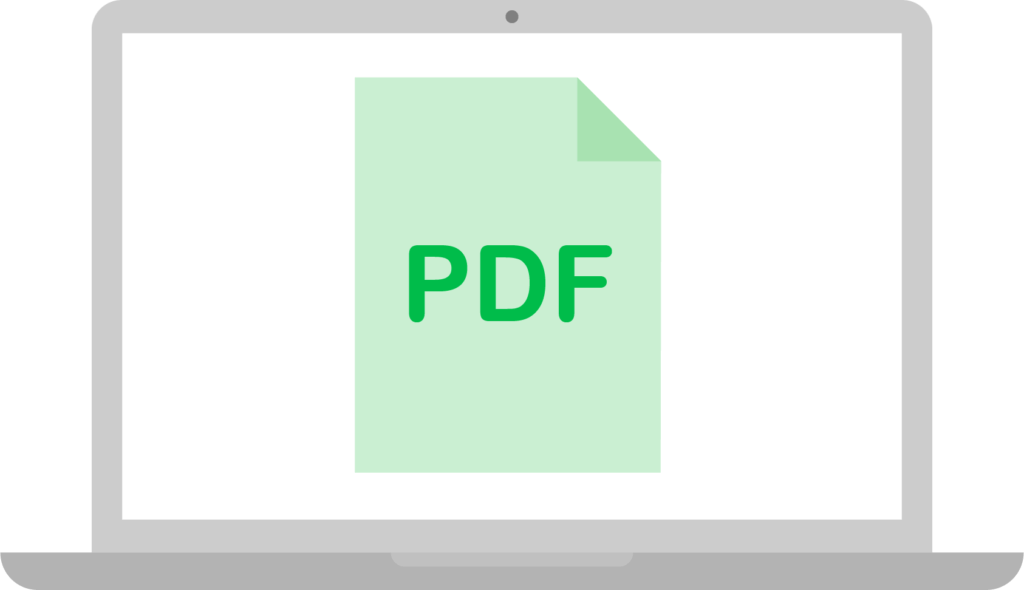 What are the Challenges in PDF Data Extraction?
Extracting data from PDFs can be very challenging. The most important challenges include the following: 
Difficult to edit: The PDF format is designed to keep the integrity of the data to make sure that the content looks the same on any platform at any time. This means that you can't easily edit or extract the content.
Time-consuming: Because you can't easily edit or extract content from PDFs, it requires someone in your team to open each PDF file, find the relevant text, select the text, and then copy it to another file or program. This can take up a lot of the valuable time of your employees.
Error-prone: A serious disadvantage of any tedious, repetitive process is that it comes with errors. If you check only a few documents, this is probably not a huge problem. But if you handle hundreds of documents a day, an error rate of only 1% already results in dozens of errors per week.
Now that you are aware of the challenges in PDF data extraction, we will move on to 5 different ways to extract data from PDF documents.
5 Ways to Extract Data from PDF Documents
Let's dive into the options you have when extracting data from PDF documents:
Copy and paste
PDF converters
Outsourcing manual data entry
PDF table extraction tools
Automating PDF data extraction
Copy and Paste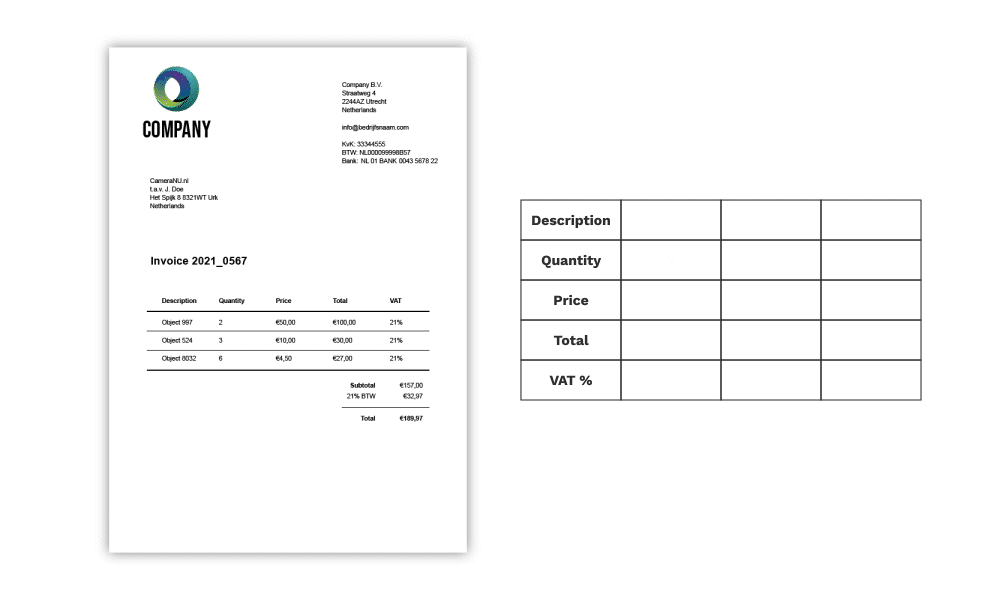 If you have just a few documents, the easiest way is probably to manually copy the data from the PDF and paste it into the system or platform that you wish.
While this may sound like the most practical option to get information from point A to point B it is very likely for errors to occur such as typos or missing an important statistic.
Moreover, you will need to reorganize the data manually, which can take up a lot of time. Once you have to process hundreds of documents daily this becomes a real hassle.
Advantages
Disadvantages
– Easier

– No extra software or equipment is needed
– Time-consuming

– Prone to errors

– Low productivity

– Unorganized data

PDF Converters
A PDF converter allows you to extract data quickly and safely. Some of the most popular PDF converter tools are: Adobe, Cometdocs, PDF to Excel, and SimplyPDF.
These often low-cost tools use text recognition technology to transform PDFs into other formats, such as Word, SOCX, and JPEG. This works by simply uploading the PDF documents and converting them into the format that you wish.
This may drastically reduce errors but has some downsides: it is impossible to extract data in bulk, so in case you have many documents you can only use the converter by uploading one PDF at a time. Besides, converters only work with native PDF files, so they can't help with scanned documents.
Advantages
Disadvantages
– Easy to find the tools online

– Low-cost option
– Functionality is limited

– Impossible to extract data in bulk

– PDF converters only work with native PDFs

Outsourcing Manual Data Entry
In case you process a large number of documents, outsourcing manual data entry might be a good option. There are many data entry companies that offer quality services. The best online services are the following:
Freelancer.com
Upwork
Hubstaff Talent
Fiverr
Most of these companies are based in Africa or in South Asia, where the median wage is lower than in Western Europe or the United States.
While outsourcing services may reduce data extraction costs and delays, the quality and security of the data may be at risk. Outsourcing companies are very often not driven by the same standards and mission that drive your company.
These companies are motivated by profit, rather than internal performance targets. Another aspect you should consider is the threat to security and confidentiality. 
The information of your clients will be exposed and captured elsewhere. Just think about how your clients would react to the fact that their personal data are being stored somewhere else.
Advantages
Disadvantages
– Higher degree of flexibility

– No need to hire and train more employees

– Lower quality standards

– Threat to security and confidentiality

PDF Table Extraction Tools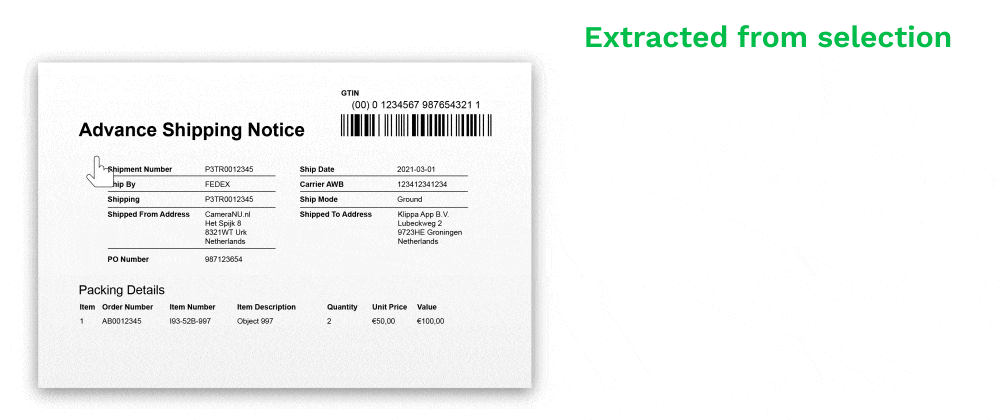 PDF documents often contain tables with text, images, and figures. The relevant data in many cases is usually found in the tables.
It gets particularly difficult when it comes to extracting tables from PDFs, but luckily, there are various tools available. Some of the best table extraction tools are:
Tabula
PdfTables
Docparser
Camelot
Excalibur
These tools allow you to select a section on the PDF by drawing a box around the table and then extracting the data into different formats such as CSV or XLS.
Although table extraction tools provide reasonably efficient outcomes, you may need development effort or internal experts to get it working for your specific use case.
Next to this, most of these tools do not provide the most automated process, and with some of these tools, you can only work on one (native) PDF document at a time.
Advantages
Disadvantages
– Easy to use

– Extracts the table efficiently and accurately

– Some tools are free

– Only works with native PDF files

– Requires internal experts

– Not a fully automated process
Automated PDF Data Extraction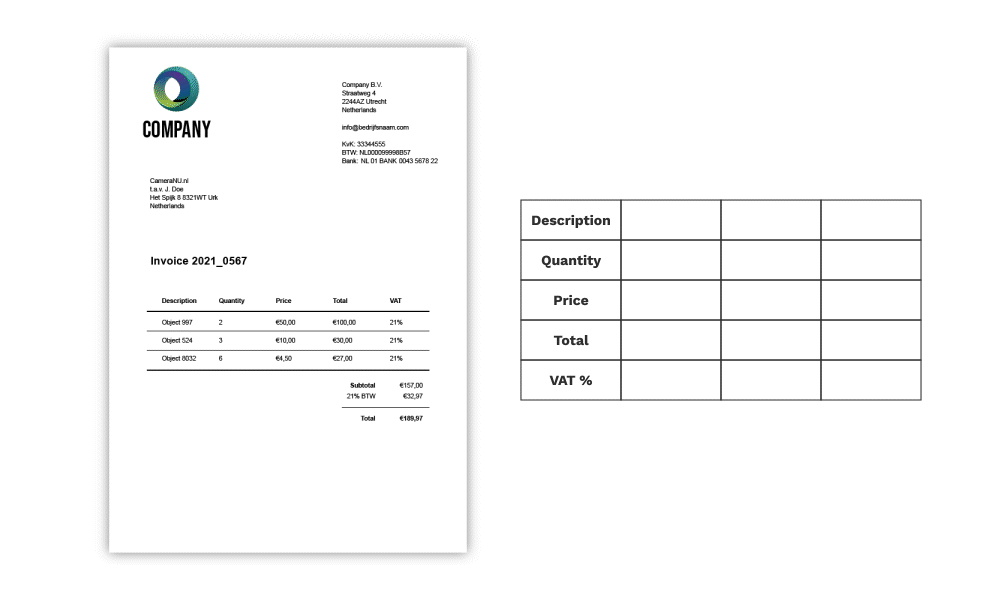 The ideal solution for businesses is to be able to parse all kinds of PDF files with minimum human intervention. This is possible with intelligent OCR software – this may sound intimidating at first as it is not as straightforward as manual entry or even PDF converters.
However, by choosing the OCR solution, you will be able to extract data from PDFs within a matter of seconds.
OCR software utilizes a text recognition technology called Optical Character Recognition (OCR). This technology identifies text in documents and converts it into machine-readable data. It is secure, extremely efficient, fast, and scalable.
OCR software can process high volumes of native and non-native PDFs. The only downside is the implementation time and costs that are associated.
Advantages
Disadvantages
– Fast and scalable

– Efficient and secure

– Able to process native and non-native PDFs in bulk

– Extracts data from high volumes of documents

– Implementation time

– Costs associated with the software

Automate Data Extraction from PDFs with Klippa
The most reliable and fastest way to extract data from PDF files is without a doubt through an automated data extraction solution.
A good example of such a solution is Klippa DocHorizon. It can easily be integrated into existing software and applications through the use of the Klippa API.
But how does this exactly work? Let's have a look at a step-by-step explanation:
(1) Uploading the PDF document to the API – In the first step, the PDF document has to be uploaded to the API. It is important that the content of the PDF is clear and contains no noise in the background. The file can be uploaded via our mobile- or web application.
(2) Pre-processing the PDF document – In this step, the features of the document are improved to increase recognition accuracy. Think of optimizing the brightness of a scan or improving the grayscale of the document.
(3) Converting image to text – In the next phase, the software will automatically convert the PDF document into a text (TXT) file. The data from the PDF is then extracted, but not yet structured.
Depending on the use case, our solution can recognize what each part of the PDF actually is. If it is an invoice, for example, it will determine which part is the total amount, what the address is, or the due date.
(4) Conversion to structured output – In the final phase, the Klippa parser converts the text file into JSON. JSON is a standard text-based format for representing structured data and is commonly used for transmitting data in web applications. From here, you can easily process the parsed data from the PDF in your database or software.
Optical Character Recognition is Klippa's central product. Our OCR software is driven by AI and machine learning, which makes it one of the most accurate and fastest on the market.
We help businesses worry less about delegating maintenance tasks and allow your team to make use of easy-to-use software that will ultimately save you time and money.
We hope that you have a more clear picture of the various ways you can extract data from PDF documents.
If you would like to try our solution, please do not hesitate to contact us or plan a free demo below.