Digital accounting will save your company a lot of costs and time. Digitalization is a global trend and everything can be done faster. This also holds for the accounting processes at companies, which are more and more turning to digital, paperless accounting.
But how do you ensure that the labor-intensive process is transformed into an efficient one, saving both cost and time? And is digital accounting useful for your business? You'll get the answers to these and more questions in this blog.
Why is it important to go digital in 2022?
Many entrepreneurs still keep their incoming and outgoing accounts in separate folders, with the accountant coming by once a year. He or she then goes through these folders for the tax return.
Does your company still do this? If so, it could be a lot more efficient!
---
9 reasons to start going digital in accounting
Among the many reasons to go digital in accounting, some of the most compelling include:
Time savings;
Less error prone;
Less fraud;
Saving space;
Better for the environment;
With digital accounting, you will never lose a document again;
Integrating it with your ERP or bookkeeping system is possible;
Clear overview;
Always and everywhere insight into your financial situation.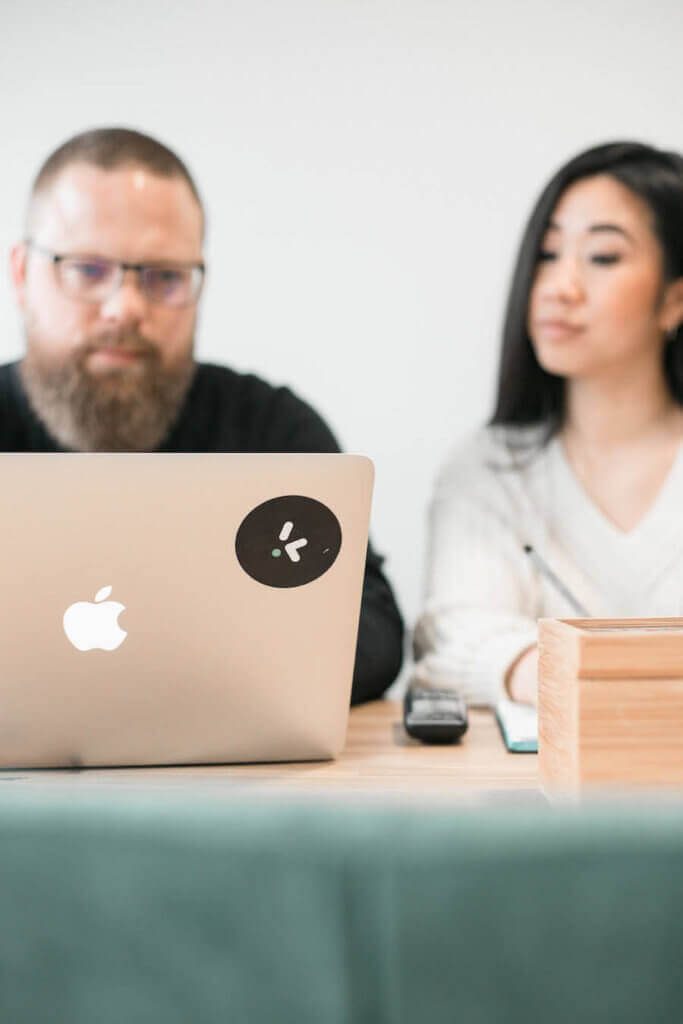 Time savings
When you go digital in accounting, you no longer have to spend time transferring data between different systems. Previously, you had to transfer the data manually by copy-pasting or retyping the receipts and invoices.
Moreover, your bookkeeper or accountant needs to spend less time going through your records. Especially if you have linked your financial records to your accounting system, this works a lot more efficiently.
Less error prone
All tasks that involve human actions can unfortunately contain errors. This also applies to accounting. Data may be missing or incorrectly booked.
When you digitize your financial records using OCR software for invoices, manual errors in fields like account numbers and amounts are no longer made.
Less fraud
When working with paper records, duplicate invoices may be submitted. Digitizing the records, on the other hand, allows the system to detect duplicate and erroneous invoices and issue an alert. For example, our system is able to detect photoshopped invoices.
Saving space
Large, full filing cabinets are a thing of the past. You simply store your financial records in the cloud! In this way, it is almost impossible to lose them, even if a fire breaks out. Also, you will always comply with bookkeeping regulations, such as keeping records and retaining them for a certain period of time.
Better for the environment
Paperless accounting saves a lot of paper in the long run. Not only is this good for the environment, you also save a lot of money on paper, ink and envelopes.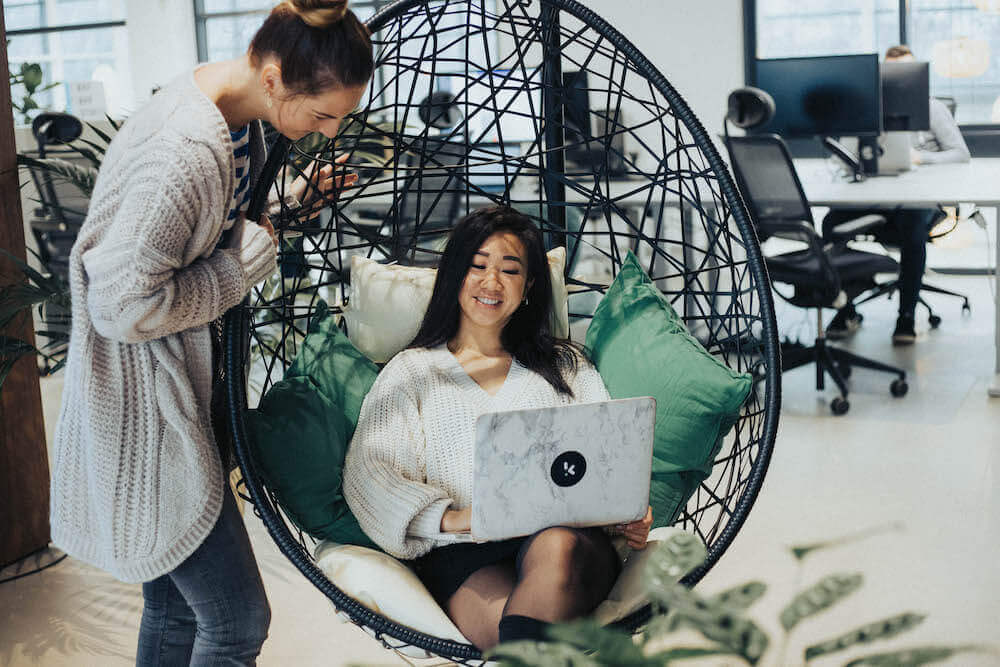 With digital accounting, you will never lose a document again
Incoming documents are scanned immediately with an OCR solution, after which they automatically end up in the cloud.
Saving receipts and invoices becomes a lot easier with digital accounting. You'll never lose a document again and, what's more, you can immediately retrieve your records in the cloud.
Integrating it with your ERP or bookkeeping system is possible
Digital systems can often be integrated into ERP or bookkeeping programs using an API link. By means of this connection, the data of receipts and invoices are automatically loaded into your system.
Clear overview
Because the data is automatically loaded into the bookkeeping system, you no longer have to do the math to see how the business is doing. By digitizing your financial records, you can always see exactly how much money is coming in and how much is going out. Interpreting your own data is a thing of the past.
Always and everywhere insight into your financial situation
Because your records are available in the cloud, you can access your data and files anytime, anywhere. Moreover, it is convenient when you are not working on-site and just want to look something up. For example, while working from home.
---
How to go digital in accounting in 3 steps
All those benefits sound good, right? With digital accounting, you can save up to 70% in processing time. So it's best to digitize your records as soon as possible. Don't wait until the next calendar year and lay the foundation for digital accounting now!
1. Automate the processing of incoming invoices and receipts
Choose Klippa SpendControl and avoid repeatedly retyping invoices and receipts. Our software for digitizing your records automatically reads data from documents, thereby preventing errors.
The built-in OCR technology recognizes the following data on invoices and receipts:
Invoice and receipt numbers;
Receipt and invoice dates;
VAT amounts;
VAT percentages;
Merchant names
Total amounts
Due dates
Line items
And many more data fields
Furthermore, the system detects possible errors on the invoices and it is self-learning. So over time, the system gets smarter and smarter. Entering receipts and invoices is as simple as taking a picture and entering it into the app, or web browser.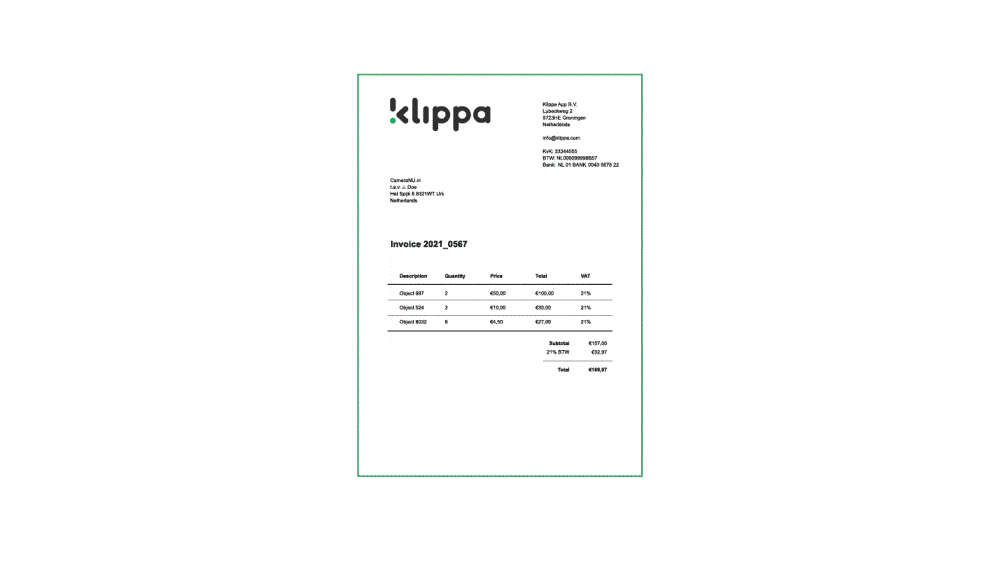 2. Configure multiple levels of approval into your workflow
Invoices usually need to be approved before they are filed. Manually signing them is time-consuming, so you want to avoid this. You can easily solve this problem with a digital approval system from Klippa. This system automatically ensures the invoices reach the right people if you set up the right workflow once.
These persons then approve or reject the invoice without a few mouse clicks, supported by automatic fraud detection. After approval, the invoice is forwarded to the finance department, where it is entered into the digital accounting system.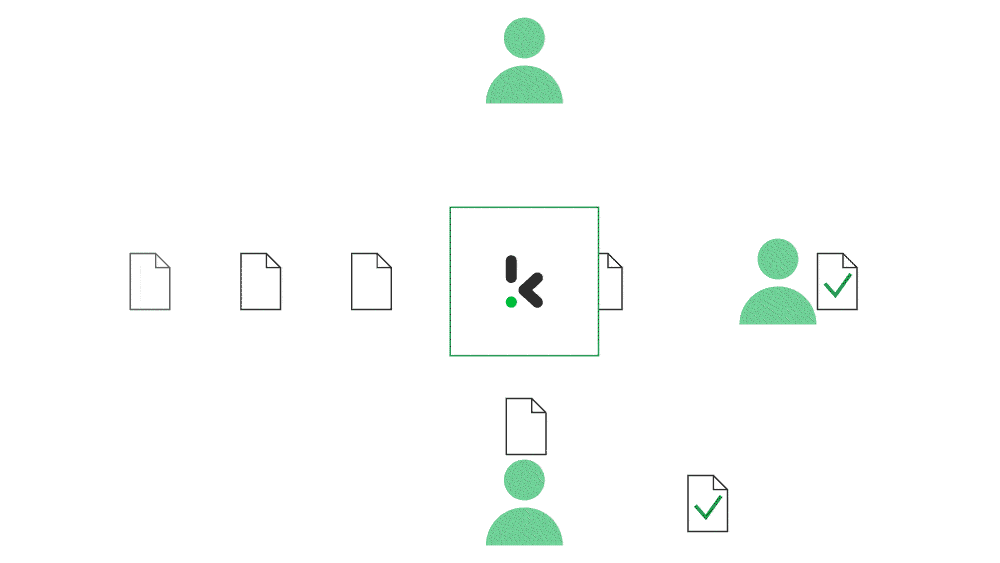 3. Integrate the system with your ERP or bookkeeping software
Integrate Klippa easily with your ERP or bookkeeping software through one of our direct integrations. The API connection makes it possible to receive, process and digitize expense claims and invoices in your current software.
The data from the financial records are thus displayed flawlessly, quickly and clearly in your chosen software. If the API connection with your accounting program is not possible, then the data can still be loaded through our smart import-export functionality.


---
Contact us or plan a free demo to go digital
Are you curious about the options of digital accounting for your organization? Klippa's specialists will be happy to tell you more about the possibilities of digitizing your bookkeeping.
Schedule a free demo using the form below or send an email to [email protected] Digital accounting becomes easier with Klippa. Our product specialists will be happy to tell you more about the ways in which your company can go digital.
Schedule a free online demonstration
A clear overview of Klippa in only 30 minutes.