Many companies are making steps in digitizing and going paperless. A great example is the amount of companies that scan invoices into electronic ones in order to eliminate the storage. But did you know that there is much more to be achieved? We will talk you through the possibilities with Optical Character Recognition (OCR).
What is OCR?
For documents still received in paper format, Optical Character Recognition (OCR) is a great solution. OCR is used to recognize key data on a variety of documents and helps processing data automatically. It makes workflows much faster, more efficient and cheaper. OCR software basically transforms data from paper documents into manageable digital information.
How does it work?
When a paper document is scanned and becomes digital, we as a human being are able to read it. Unfortunately, computers do not; they only see a series of black and white dots. Therefore, OCR looks at the different lines of the scan and determines whether the black and white dots represent a character. In the case of an invoice, OCR identifies certain patterns and combinations that predict specific fields such a total amount and VAT. This way the computer is able to read and understand the documents and can provide us with the important data.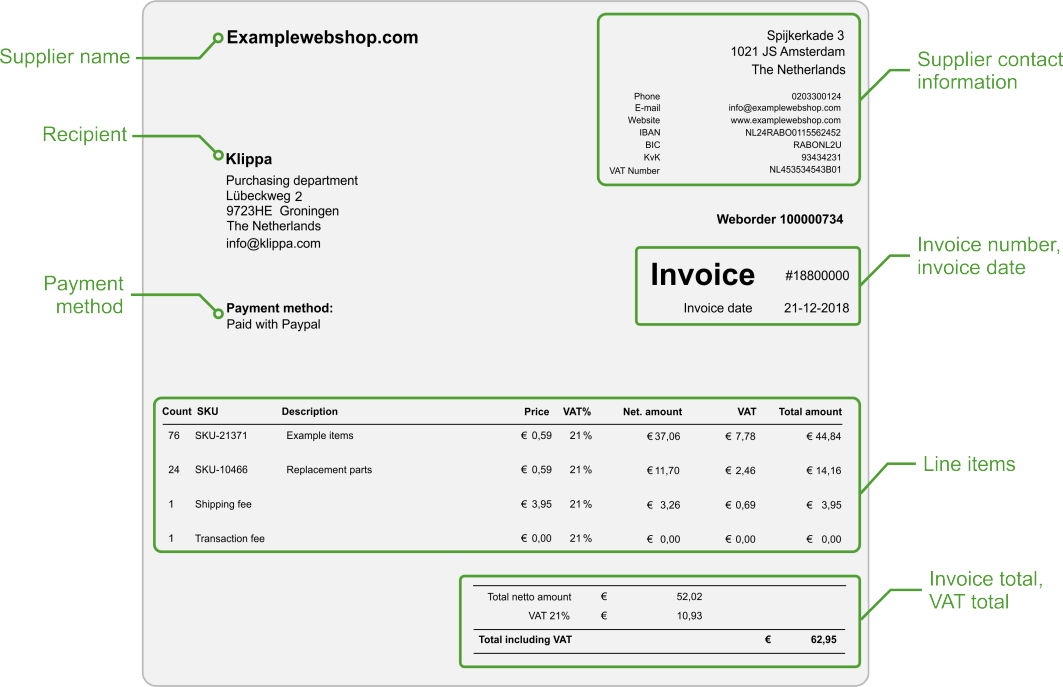 Klippa OCR API
Why would you deal with manual scanning and data entry when there is technology that could do it for you? Klippa enables companies to speed up their workflows at minimal costs. At this point we have processed millions of paper receipts, invoices, contracts, and passports. Please feel free to contact us at [email protected] if you have any questions regarding our OCR API.