Storing and organizing invoices digitally is essential for businesses, especially when a business is growing. But what do you need to consider when you want to store and organize invoices digitally? In this blog, you will read about the benefits, get tips and discover how your company can store and organize invoices efficiently.
---
Why store invoices digitally?
As you business grows, you'll receive more and more invoices each day. Along with the growing number of invoices, the need to store these invoices in an organized system also grows.
Storing invoices digitally offers a solution here. When you're looking for an invoice, you then no longer have to spend hours going through big filing cabinets.
In addition, archiving invoices digitally makes it easier to comply with the tax authorities' obligation to keep records, which requires companies to keep their records for a certain period of time.
In the Netherlands, for example, companies have to keep accounting records and retain them for 7 to 10 years. Main reason for this is that it must be possible to audit the accounts.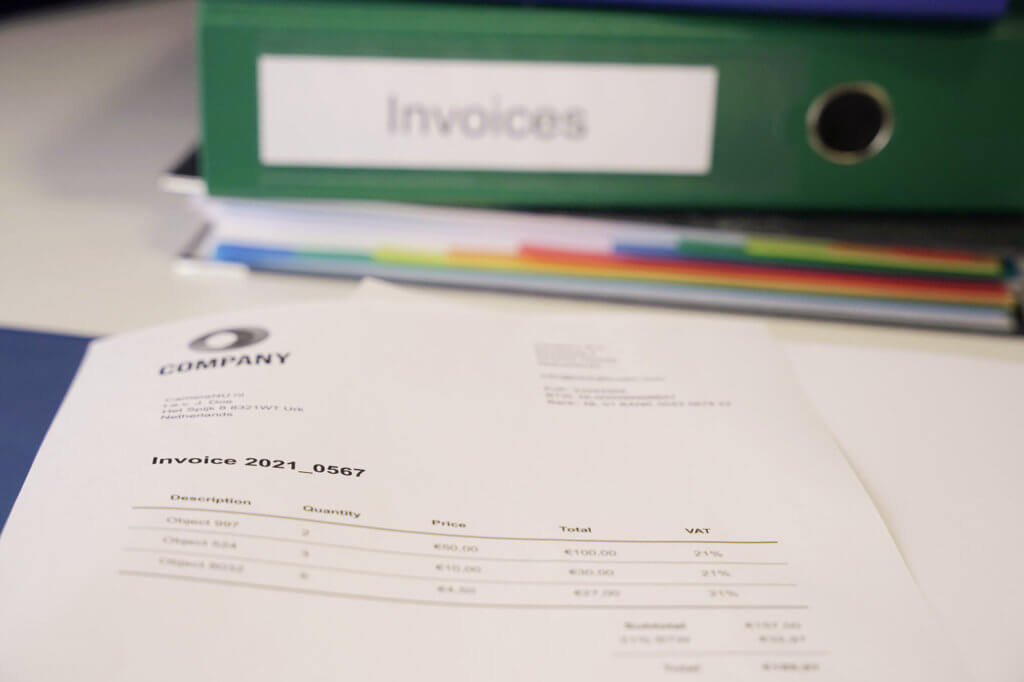 ---
The benefits of storing invoices digitally
Storing invoices digitally brings a number of benefits:
The digital invoices are available 24/7 in the online archive. So when you want to check an invoice, you don't have to wait until you are back in the office.
All invoices are kept in the cloud for at least 10 years. During these years, the invoices also remain available for possible audits, so you always comply to regulations.
You are able to export invoices in common formats such as XLSX, UBL, PDF and XSV.
Archiving invoices digitally provides insight into the costs incurred per project, person, period, department and cost center.
---
Archiving invoices digitally: 3 tips
Do you want to start storing invoices digitally yourself? Then you must comply with the retention obligation of the tax authorities. Make sure you guarantee the authenticity, integrity and legibility of the invoices.
We would like to help you with our 3 tips to find a way to store your invoices digitally in a well-organized way.
1. Choose a system with a good OCR solution
Do you want to store invoices digitally? Then it is very important to make the documents searchable. But how do you make sure that specific data in the invoices can actually be found for years and years to come? Precisely, with a good OCR solution, which is short for Optical Character Recognition. To guarantee retrievability, you therefore choose a system with the best possible OCR.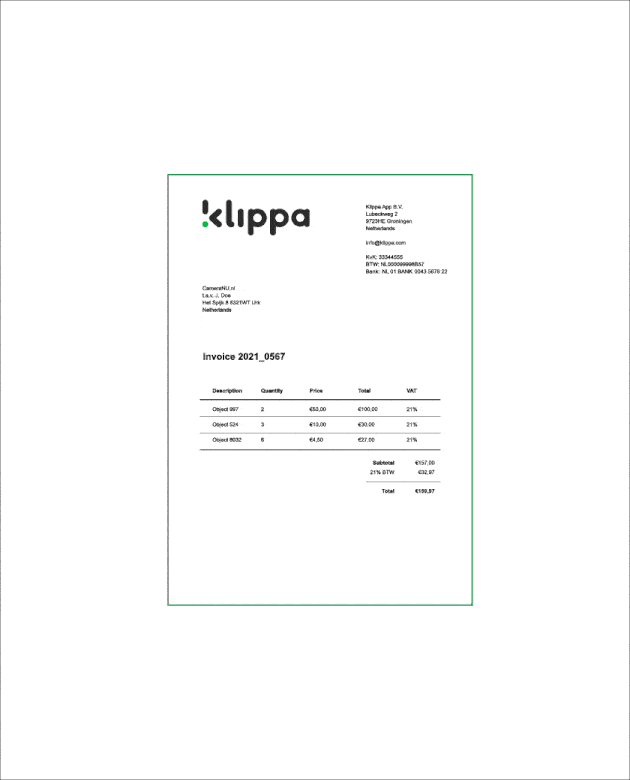 2. Make sure you keep documents in one fixed place
In order to avoid confusion and the loss of documents, we recommend keeping invoices in one fixed place. For example, store the invoices in Dropbox, your company's ERP or accounting system.
Make sure that you keep the documentation concerning invoices manageable when you want to get started with storing invoices digitally. If you need to find an invoice with the accompanying notes again after four years, it shouldn't take much longer than one mouse click. Most ERP systems have options for this, but they are rarely user-friendly.
In fact, invoice processing is not the core business of ERP system vendors, so additional software such as Klippa's is highly recommended.
3. Store invoices in the cloud
Even if your system is well protected against fraud and other threats, any system can crash, resulting in the loss of documents. Therefore, saving invoices digitally is only possible if you ensure frequent backups.
The alternative to backing up often is a system in the cloud. This takes care of the backups itself, so you always have the most recent version.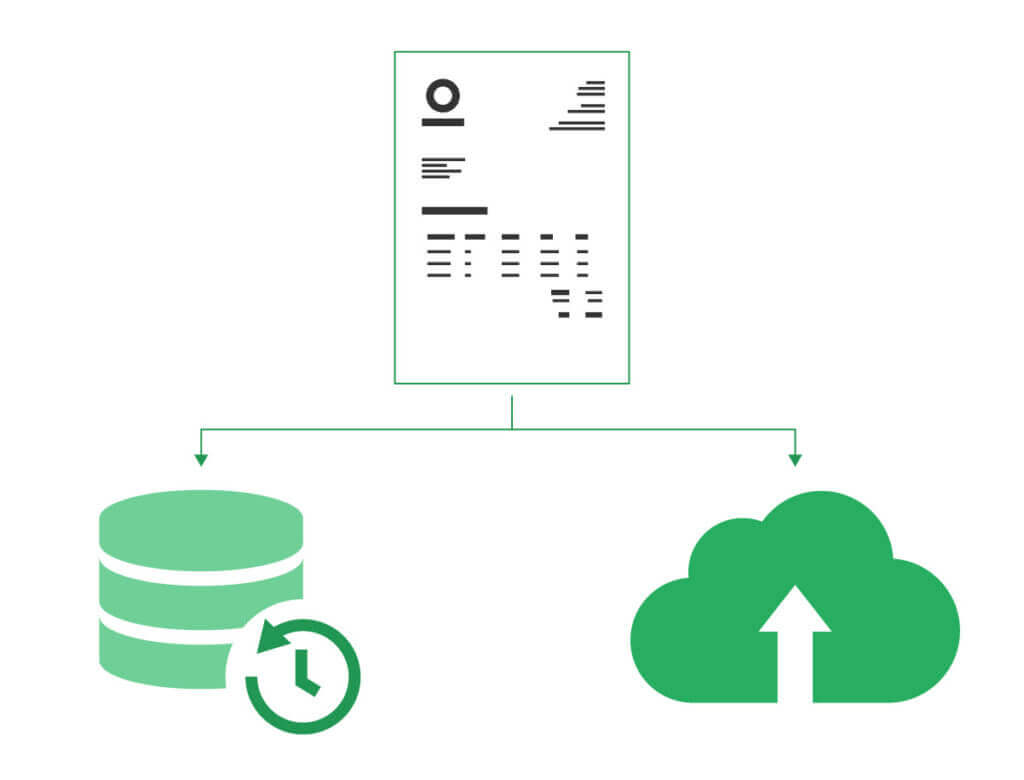 ---
Getting started with Klippa
If you want to build a system yourself that incorporates the points mentioned above, you will probably spend a lot of (development) time and money on it. It is more convenient to invest in a system that has all these points already integrated; Klippa for example!
Storing and organizing invoices digitally is very easy with Klippa. We link our system to your company's current ERP or accounting system, so that the invoices automatically end up in the digital archive.
Do you want more information about storing invoices digitally? Get in touch, or schedule a free demo using the form below.