ERP software allows companies to streamline many processes across their business departments. Accounting software, however, specifically focuses on the financial aspect of companies.
More and more companies move towards digital transformation. This also goes for accounting- and ERP (Enterprise Resource Planning) software firms. These companies seek ways to reduce time, to add value for their customers and to increase efficiency even further. This is where OCR (Optical Character Recognition) comes into play.
In this blog, we'll explain how business software companies can benefit from OCR technology, how OCR works and how it can be integrated into the software.
---
How do business software companies process invoices?
Most business software companies have not included OCR yet. The system speeds up most of the processes within the company and documents are recorded into the ERP. However, in a lot of cases data entry is still done manually and thus lagging behind.
This means that accountants receive the invoices and have to insert those into the business software. The data must be entered one by one in order for it to be recorded. This isn't that big of a problem when it's only about adding one invoice to the system, but imagine how much work it would take to add thousands of invoices per month.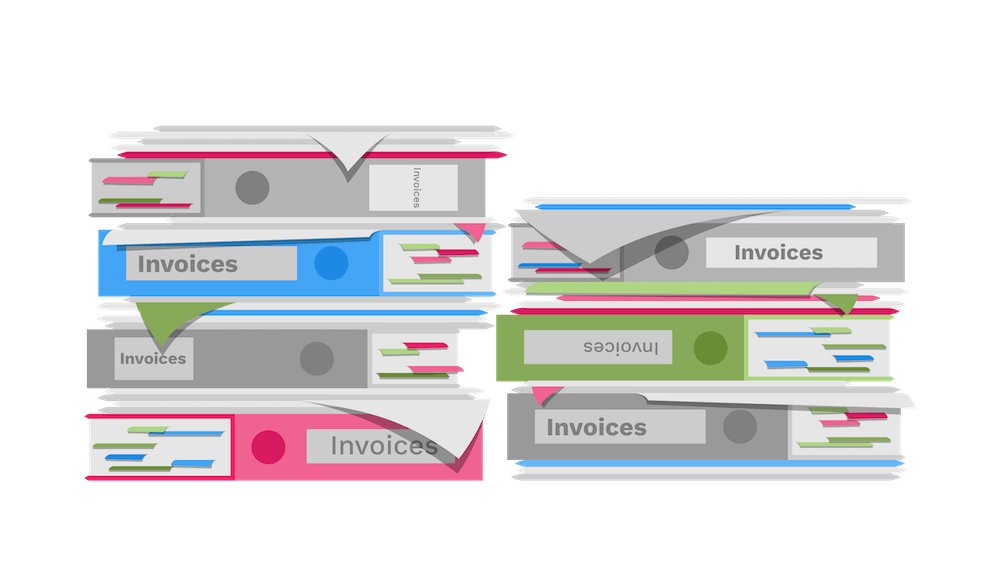 OCR adds value to the ERP system
When companies decide to add OCR technology to the business software, the same software to manage invoices still exists, but manual data entry is history. As soon as the invoice is provided to the OCR engine, this engine automatically recognizes all data from the document within a matter of seconds.
OCR is often powered by a machine learning technology, which means that the system keeps improving itself. This leads to a high level of accuracy and reliability. But that's not all of course. Let's have a look at the other benefits of including OCR in business software.
---
What are the benefits of including Klippa's OCR in business software?
We have developed an OCR engine that speeds up the entire process, while maintaining a high level of accuracy and reliability. Benefits of including Klippa's OCR engine into the business software are:

Shortens time-to-market
Enables scalability
Reduces costs
Availability in the cloud
Works cross-border
Shortens time-to-market
When deciding whether or not OCR technology should be included in the business software, you have to take into consideration that this can either be developed by your developers, or an already developed OCR engine can be integrated into your ERP system.
Most of the time, business software providers don't have the knowledge and expertise to develop an AI-powered OCR system in-house. Therefore, they need to hire new employees and develop new structures. Besides that, developing an OCR system takes loads of time and spare time is something a lot of companies don't necessarily have.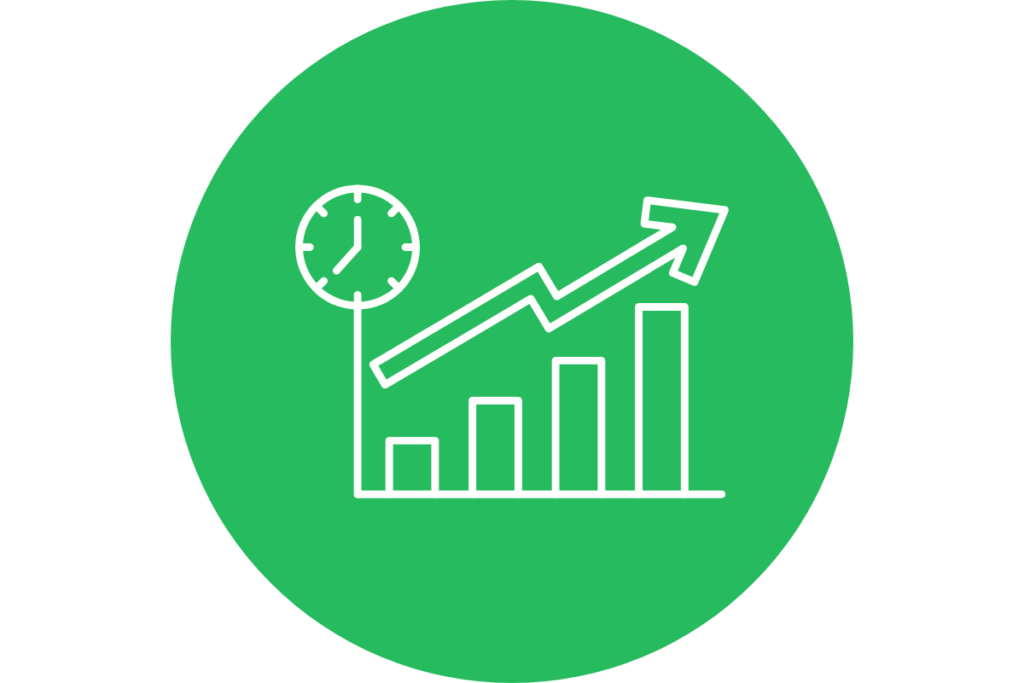 Hence, a lot of business software providers decide to integrate an already existing technology into their own. This saves a lot of development time, money and saves the hassle of finding competent AI-developers.
The OCR for invoices technology is available as SaaS in the cloud, which can be integrated into the business software by using our OCR API or SDK. Since our OCR engine is that easy to integrate, the time-to-market is extremely short.
Enables scalability
Whenever a company is growing, the amount of incoming invoices will grow along with it. The amount of the to be processed invoices, however, will pile up if data entry is still handled manually. Switching from manual data entry to automated data entry with OCR enables scalability.
Reduces cost
There are two reasons why integrating an OCR engine into the business software reduces cost. Firstly, because manual data processing is more expensive than one might think. By replacing manual processing by OCR, you can save up to 70% on processing costs.
Secondly, because developing your own OCR technology takes a lot of time, expertise and cost. Klippa's OCR engine can easily be integrated into every ERP system via an API.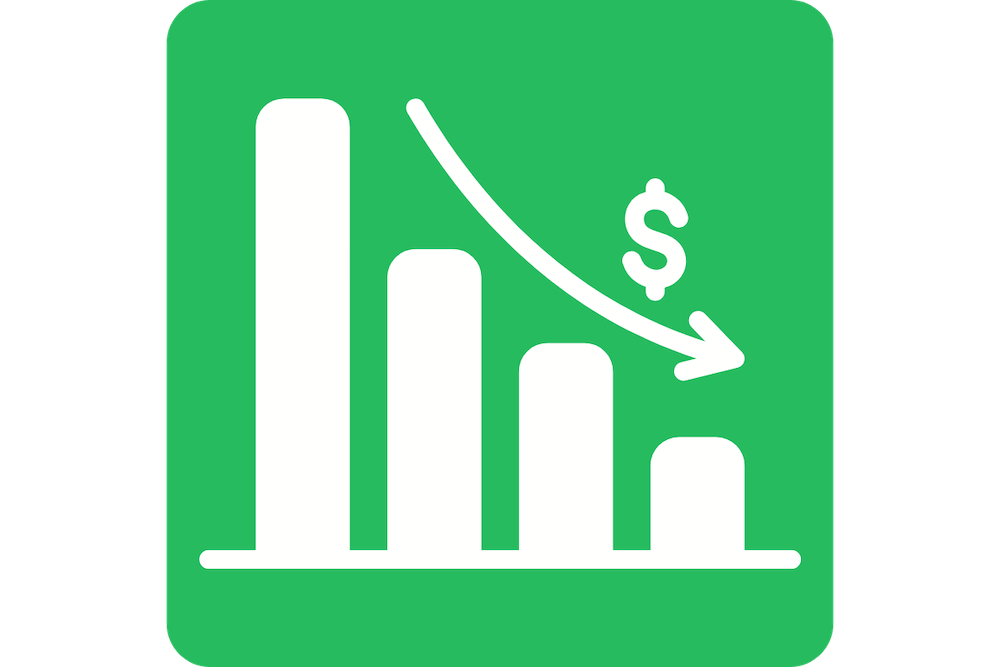 Availability in the cloud
Many software companies are switching from on-premise (i.e. which is installed and runs on computers) to cloud-based. Cloud-based business software enables employees to gain access to information at any time, anywhere.
This is a significant advantage over on-premise business software, since the current situation with Covid forces employees to work remotely. Klippa's OCR engine is cloud-based and therefore easy to integrate into the ERP- or accounting system.
Besides that, there is no need to update the system any longer. A system in the cloud will update itself.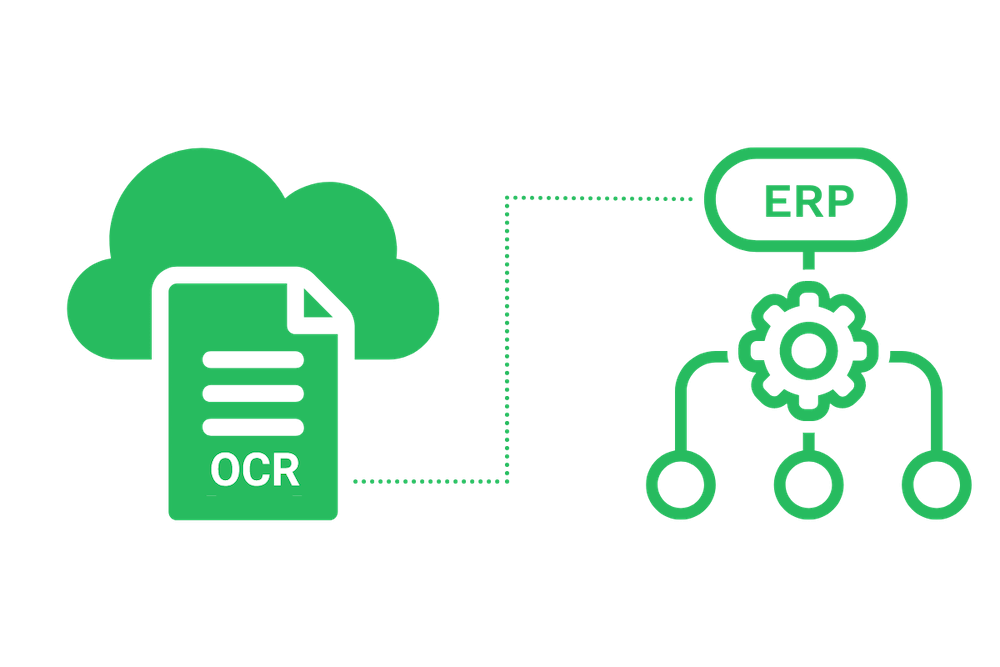 Works cross-border
Our OCR engine supports all European languages. The technology performs best on invoices in English, French, Swedish, Finnish, Norwegian, German, Dutch, Italian, Spanish, Danish and Hebrew.
Other languages can be supported on request. Our machine learning models can be trained to extract data from invoices in other languages. Therefore, our technology is perfectly suitable for companies that seek to internationalize their business.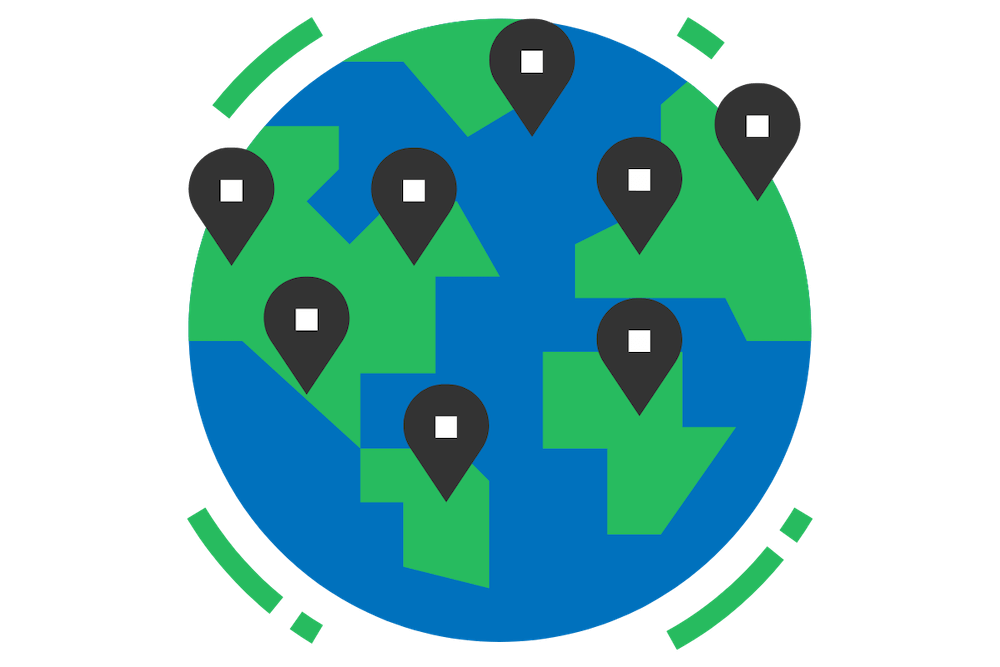 ---
How does OCR for business software work?
Now that you know the advantages of OCR for ERPs and accounting software, you are probably curious how it works. We can extract data from documents within a matter of seconds. Let's explain this step by step.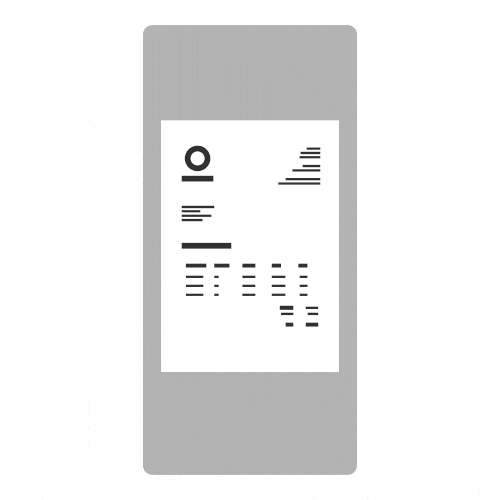 1. Uploading the document
First, the document has to be uploaded to the OCR engine. This can be done by providing the API with a picture or a PDF file of the to be extracted document. This can be done from a mobile application, FTP, email or web application.
This document can either be uploaded uncropped (with a background), or cropped (without a background). If the document is sent uncropped, our API is able to crop the document itself. The Klippa SDK can also be used to enhance the quality of the image.
2. Converting the image to text
After our OCR engine has received the document, it will automatically be converted into a text (TXT) file. In this phase, all the text from the document is extracted, but it has not been processed and structured yet.
3. Data processing
In the third step, the extra data parsing happens. The OCR engine recognizes the fields on the document. In the case of an invoice, the engine is able to recognize fields such as invoice number, name of the merchant, details of the client, VAT number, and many more.
4. Converting to JSON
As the final step, the Klippa parser takes the TXT file and converts this into structured data output (which is usually JSON), supported by AI and machine learning. From this point on, the document can easily be processed in the business software.
---
Fast and accurate conversion
Klippa's smart OCR engine converts invoices and receipts into structured data within seconds. The conversion speed on average is between 1 and 5 seconds per document. With Klippa, the act of manually copy and pasting is replaced by OCR.
The accuracy of our technology is more than 95%. Manual data entry has a significantly lower accuracy and costs much more time.
---
Which other document types can be processed by the OCR engine?
Besides invoices, the following document types can also be processed by our OCR engine:
Delivery notes
Transportation- and shipping documents
Purchase orders
Industry specific documents
Get in touch with Klippa in order to see if we can process and extract data from your industry-specific documents, or with whichever questions you might have.
---
Integrating OCR into the ERP system
More and more business software companies move towards digital transformation. These companies wish to stand out from the competition and choose efficient technologies to add value to their system. Klippa's OCR technology is such a system. Luckily, the integration of the OCR engine into the ERP- or accounting system is very simple.
Thanks to our structured API documentation, integrating the OCR technology into the business software is very simple. If you wish to know more about the process, or have specific questions about the technology, get in touch with one of our product specialists. You can do so by scheduling a demo, or by getting in touch through email: [email protected]
 Schedule a free online demonstration
A clear overview of Klippa in only 30 minutes.