Are you a business owner or do you work in a financial department? Then it's vital for your business to start digitizing your financial processes – if you haven't already. COVID-19 is hurtling us straight into the digital era, since the need for working remotely is greater than ever. Stop the manual entry of expenses/invoices and physically handing in forms and start using our acclaimed Klippa tool.
No one could foresee the outbreak of the COVID-19 virus and the detrimental effects it has had on the world, the most important being the loss of life of thousands of people. But economically the world is also struggling, with stores and restaurants closing, people staying at home and some businesses even going bankrupt. If companies are to survive and stay financially healthy in times of slowing sales, it's important for them to take a serious look at their internal processes.
Not working from home not an option
Now that governments worldwide are instructing people to stay inside, some even implementing a complete lockdown, businesses are forced to work remotely. The current situation highly increases the need for digitization, as Singapore's Minister for Communications and Information said to a national newspaper. And it's not just videoconferencing with your colleagues, but financial administration as well.
Doing finances in times of COVID-19 may prove difficult for organizations that haven't digitized their processes. Their accounting systems may not be in the cloud for instance, or employees may still need to hand in their expenses physically. In most financial processes, many stakeholders are involved, such as financial experts, purchasers, suppliers and employees: some sending invoices and others claiming expenses. These costs need a signature or other proof of approval. In current circumstances, not working remotely is close to impossible.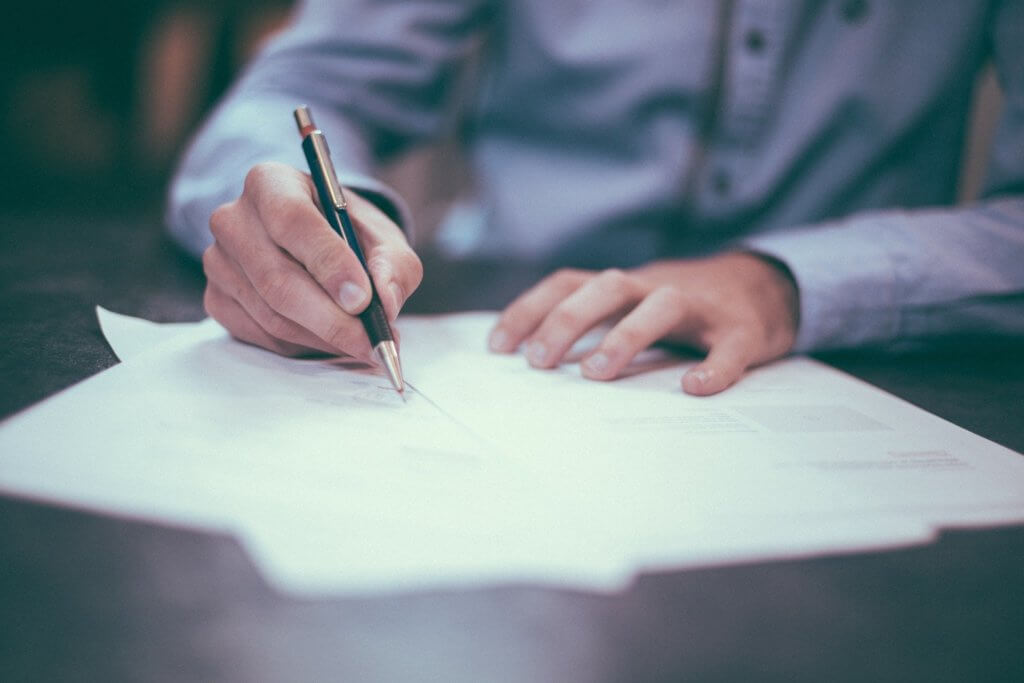 Even when it's safe to go back to the office, digitization will still be a vital part of the way people conduct business. The world economy will not look the same as before and many businesses will need to look for ways to become more cost-efficient. Digitizing expense and invoice management could save your company up to 70% in administrative time.
But isn't it hard to change processes now?
You are probably at home, reading this article on your laptop or phone. You might wonder how to change your financial processes when you cannot go to the office and physically implement anything there. Luckily, this is not necessary. In fact, you hardly have to do anything. Klippa can digitize your processes and workflows remotely, and we can do this in only a few days. Not only will your colleagues and stakeholders be able to work remotely (and safely), the time spent on these processes will actually decrease, saving your company valuable time and money.
How it works
We discuss your financial processes and how we can best improve them. The next step is implementing our expense management tool and/or our invoice management tool and integrating it with your accounting system. If you use a partner accounting system, such as Afas, Exact, Unit4 or SAP by Design, the integration will go seamlessly. When installation and implementation are final, your colleagues can start doing their administration up to 70 percent faster – and safely.
The benefits:
Work safely from home: our Klippa App can be used anywhere, anytime
Save precious time and money by speeding up the administrative process by <70%
Insightful dashboard with expense behavior
Google Maps integration: no more manual post-travel calculations
Automatic fraud detection of duplicates
More efficient authorization with digital workflow
Compliance-proof approval process with audit trails
Time and cost-effective
No more dull and repetitive expense tasks for you and your colleagues
Let's meet! (remotely)
We would love to help you do business more safely and efficiently. To get to know each other better, we would like to get in contact. You can reach us by phone (+31 50 211 1631), but you can also plan a short demo in which we explain how our product works and what we can mean to you.