Expense Management app for Xero
Klippa's expense solution can be integrated with many different accounting applications. Xero is one of them. Klippa helps you manage expenses, approve them and book them into Xero in just a few clicks! Over a thousand satisfied companies all over te world enjoy the benefits of our expense solution every day.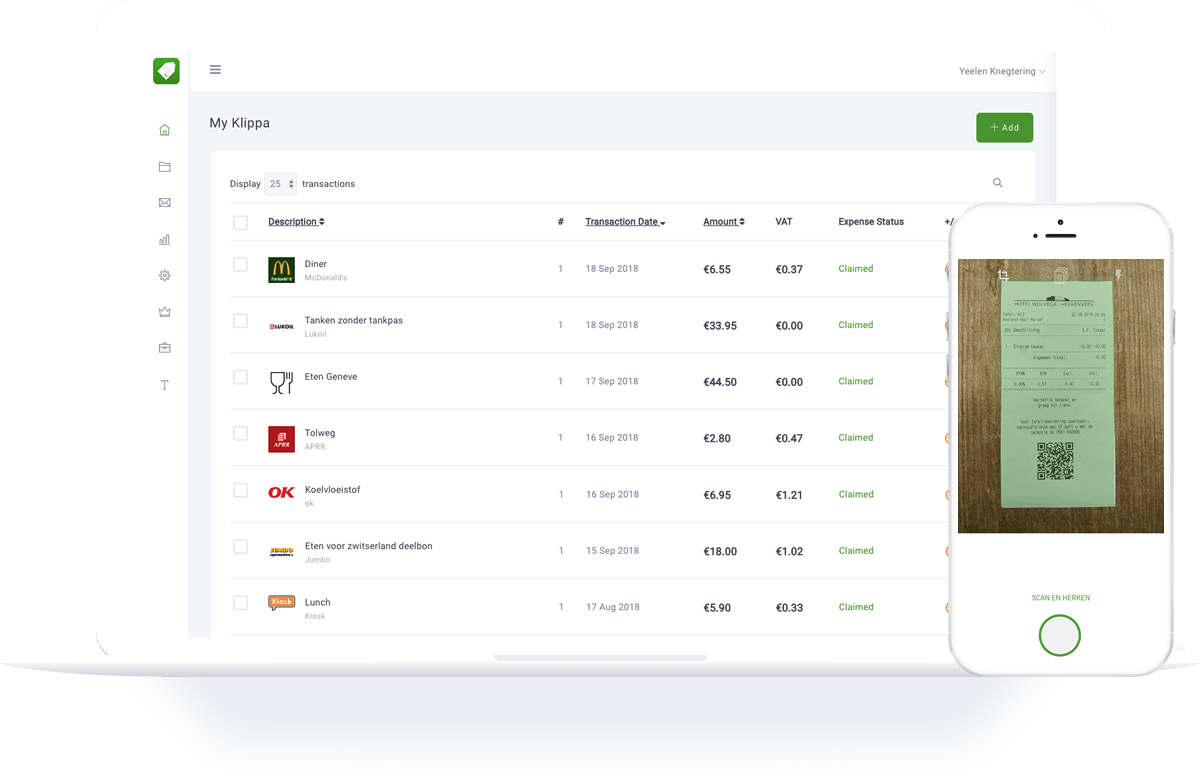 Scan your receipts with the Klippa app and we do the rest. Say farewell to manual data entry, as our text recognition software (OCR) extracts all data from scans. All expenses are automatically sent to the right manager for approval.
Pending expenses are approved in the Klippa mobile or web app. The process is as easy as a few clicks.
All approved expenses contain the data needed for Xero processing.
Xero's official software partner
Managing business expenses in Xero has never been this easy. When booking expenses, we provide you with booking suggestions for general ledgers, relations, cost centers, cost units, VAT codes and projects that are available in Xero. 

Plan a demo
Klippa is the perfect expense management solution for Xero users. During a 30-minute online demo we walk you through the different features and ask you about your needs and wishes.