Klippa is looking for a Communications intern for 2020 and or 2021!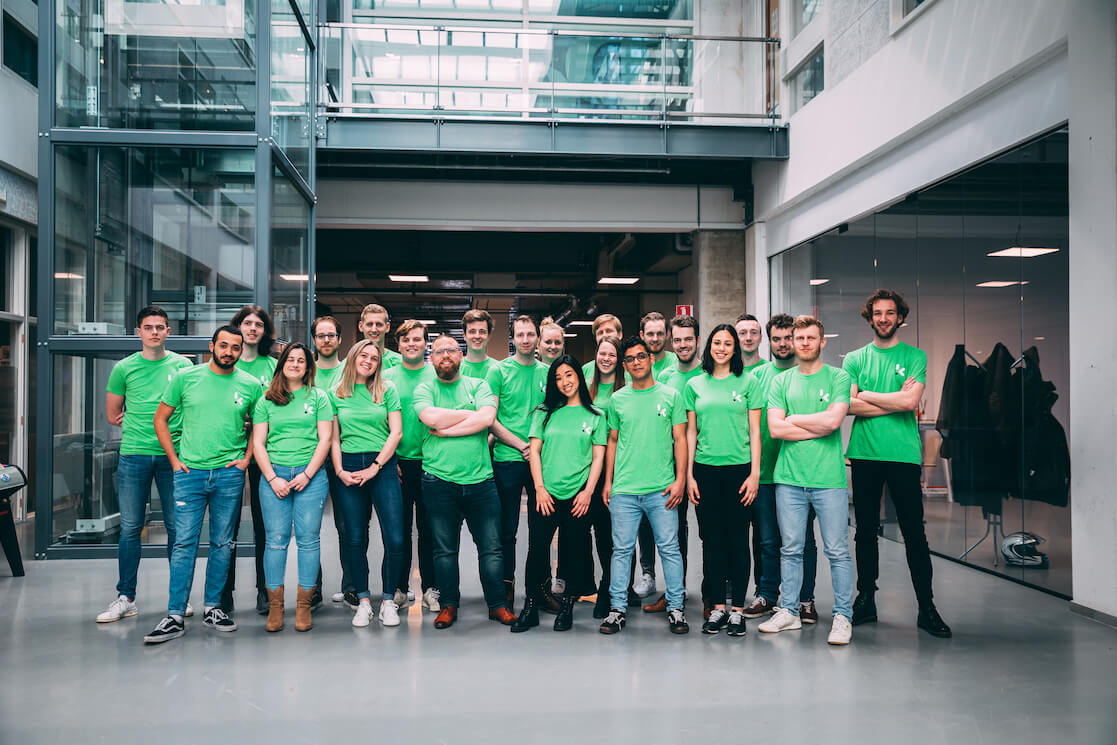 Every internship period Klippa has 1 intern position available for every team. Currently we are looking for a new communication & marketing interns. The internship will last a 100 days/20 weeks and it is a full time placement. Four days a week you will work on Klippa activities, the fifth one is reserved for school activities and assignments. 
Who are we? 
Founded in 2015 and active in countries all over the world, Klippa is a fast-growing IT scale-up. We started out as a start-up specialized in digitizing paper receipts, but we now offer numerous services in document processing. We developed our own OCR technology that allows us to scan any type of document, from invoices to expenses and passports. Did you know that companies on average spend around 52 euros on processing expense claims? Automating these processes saves companies piles of money. Not just that, we can actually speed up document processing by up to 70%. Just imagine never having to fill in an Excel anymore, when asking for a reimbursement for travel costs for instance. Just take a picture of the receipt and within a few clicks, the claim can be processed. Our goal is to get our name out there even more and enter more markets. Our team of about 25 specialists is looking for a communications talent who can help us reach that goal. 

Who are we looking for? 
– A driven and energetic communications maniac (not a naysayer)
– A real spelling and grammar enthusiast
– Someone who is fluent in English and another language like German or Spanish. Dutch would be nice, but is not required. 
– Who aims to learn more about marketing & communication at a young software company
– And brings basic knowledge of professional communications
What will you be doing and learning? 
– Map out competitors/new markets/potential partners, etc.
– Come up with new content that will spark the interest of potential customers
– Create content for Klippa's website, social media pages, and possibly external outlets
– Write/edit texts
– Monitor progress
You will work under professional guidance from CEO Yeelen Knegtering and PR and Content Manager Annette Hoeksema. Yeelen has worked in marketing consultancy for ten years and knows a lot about SEO, Google Ads and internet traffic. Annette has a Master's degree in International Journalism and worked at a content marketing agency for over four years, for numerous clients in HR, Law, Finance and IT. They can teach you all about journalistic PR (free publicity), how to write commercial blogs and whitepapers, how to push and track content and how to use relevant content to create more prospects. It doesn't really matter what career path you choose after you finish your studies, the knowledge and experience you get here will prove to be a real asset.
What can you expect? 
We are young and ambitious and we want to achieve great things. The common spoken language is English, because we have colleagues from Germany, Spain, France and Egypt, as well as from the Netherlands. Being a true Groningen company in heart and soul, our headquarters are located in Groningen, near IKEA.
We have another office in Amsterdam, on the tenth floor of the A'dam Tower, which houses part of the Klippa team. The Amsterdam-based employees travel to Groningen on Mondays and stay until Tuesday, to attend the team meeting on Monday evenings and bond with the Groningen team. Expect a lot of hustle and bustle on these two days, with a lot of meetings and lots of opportunity to devour new information. The other days are a bit calmer, giving you the opportunity to get some work done.
Klippa arranges free lunch in the canteen downstairs, so you don't have to bring your own sandwiches. Often it's wraps, which you can fill with the freshest of veggies, meat and other fillings. Yum, right? In some cases it's also possible to receive a compensation of 150 euros a month. 

Want to get in contact?
Shoot Yeelen Knegtering (the co-founder) a message via
[email protected]
or call him 0618227775.