PR Manager
In recent years we have seen our ambitious growth plans become reality. Now that Klippa consists of about 65 enthusiastic specialists, we are certainly not finished yet. In fact, we want to keep growing! That is why we want to position ourselves further in the market, not only as a software maker and supplier, but also as an interesting company to work for and as an organization that actively contributes to society. Will you help us to put Klippa further on the map?

About the position

In the role of PR Manager you will continue to build the Klippa brand from the marketing strategy. At an international level, you ensure that Klippa is featured in the media and becomes a thought leader in our field. You actively seek contact with journalists and maintain existing relationships with the media. As an internal journalist, you are continuously looking for newsworthy information within the organization that you can share through press relations. You write press releases that provide good publications, reach and brand awareness. Of course you don't do this alone, but together with the marketing team consisting of 10 enthusiastic marketing specialists. You work together on creating and optimizing (new) content. 
Your responsibilities at a glance: 
– Developing the PR strategy for the different target groups and countries of Klippa. 
– Creating and distributing press materials and content. 
– Keeping up with publications, but also following relevant news. 
– Come up with fresh ideas for press releases, research and opinion pieces.
– Managing junior marketers in translating and publishing content for their language regions. 
– Designing, planning and executing PR campaigns.
Who are you?
An enormous passion for PR/Marketing, a good dose of energy and drive to get the most out of yourself and the people around you every day. Those are your strengths! You want to take steps to increase your knowledge and you certainly get that chance when you become part of the Klippa team. 
We also expect that you: 
– have at least 3 years of relevant work experience. 
– are a real language buff who has some knowledge about software. 
– speak and write fluently Dutch and English. Any additional language is an advantage, especially if it is French, German or Spanish. 
– have knowledge and experience with WordPress and Google Analytics (plus). 
– are handy with Photoshop or video (plus). 

About Klippa
Klippa is an ambitious software scale-up that is now 6 years old. From our offices in Groningen, Amsterdam and Brasov (Romania) we work with approximately 60 specialists, on building and selling technologically advanced SAAS solutions. 
Our domain is the fintech and accounting market, which we serve with our off-the-shelf products (platform, web, app) as well as API-based solutions for claims and invoice processing, machine learning and data extraction (OCR). With these techniques we help organizations in SMEs, financial institutions and governments to digitize their current, analog processes. As a result, we achieve major time and cost savings for and with our customers. 
Our playing field is a very fast growing market with enormous opportunities worldwide. Klippa serves customers in 30 different countries and the team is therefore very international. For example, we have colleagues from the Netherlands, Germany, France, Mexico, Portugal and the UK. We like to work on the frontline of technology and are constantly improving and innovating!
What do we offer?

We offer you a place with a lot of ambition, where there is room for your creativity, entrepreneurship and development. A pleasant working environment is important for Klippa. That's why we regularly organize fun activities, such as our monthly Klippa team event. 
Furthermore, you can expect the following: 
1. A part-time (24 to 32 hours per week) position as PR Manager. 
3. A 50/50 pension at Brand New Day. 
4. An end-of-year bonus if you and Klippa perform well. 
5. 25 vacation days per year (based on a full-time contract) and 8% vacation allowance. 
6. A personal development budget of 250 euros per year that can be freely spent. 
7. From 10 kilometers one way, travel allowance of €0.19 per kilometer or a public transport card at the expense of Klippa. 
8. An employer with an eye for people and the environment.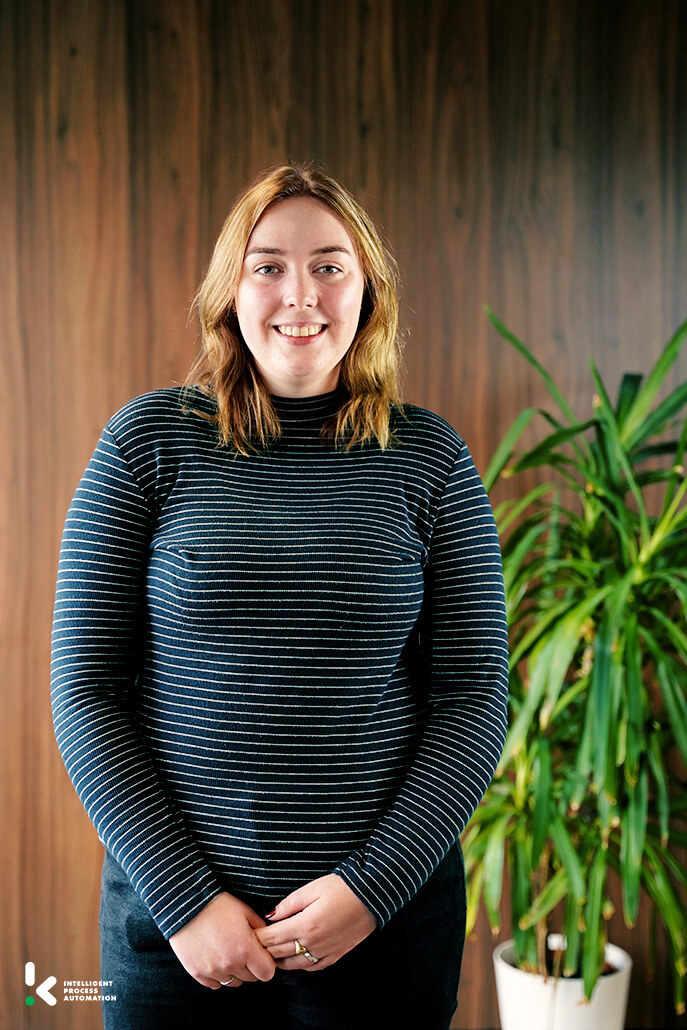 Would you like to know more or apply?
Contact Emily Lazeroms (Head of People & Culture)