Evaluate your organization's current state with DataNorth assessments.
AI Readiness Assessment
Klippa DataNorth has converted its experience in the field of AI into the 'AI Readiness Assessment', an assessment with a standard working method and a results-oriented approach. 
Our AI Readiness Assessment covers 5 topics. We go through these topics by doing interviews and researching documents, data and processes. 
The end result is the delivery and presentation of a report with a detailed analysis of your organization, including both short and long-term advice and ideas for AI Proof-of-Concepts.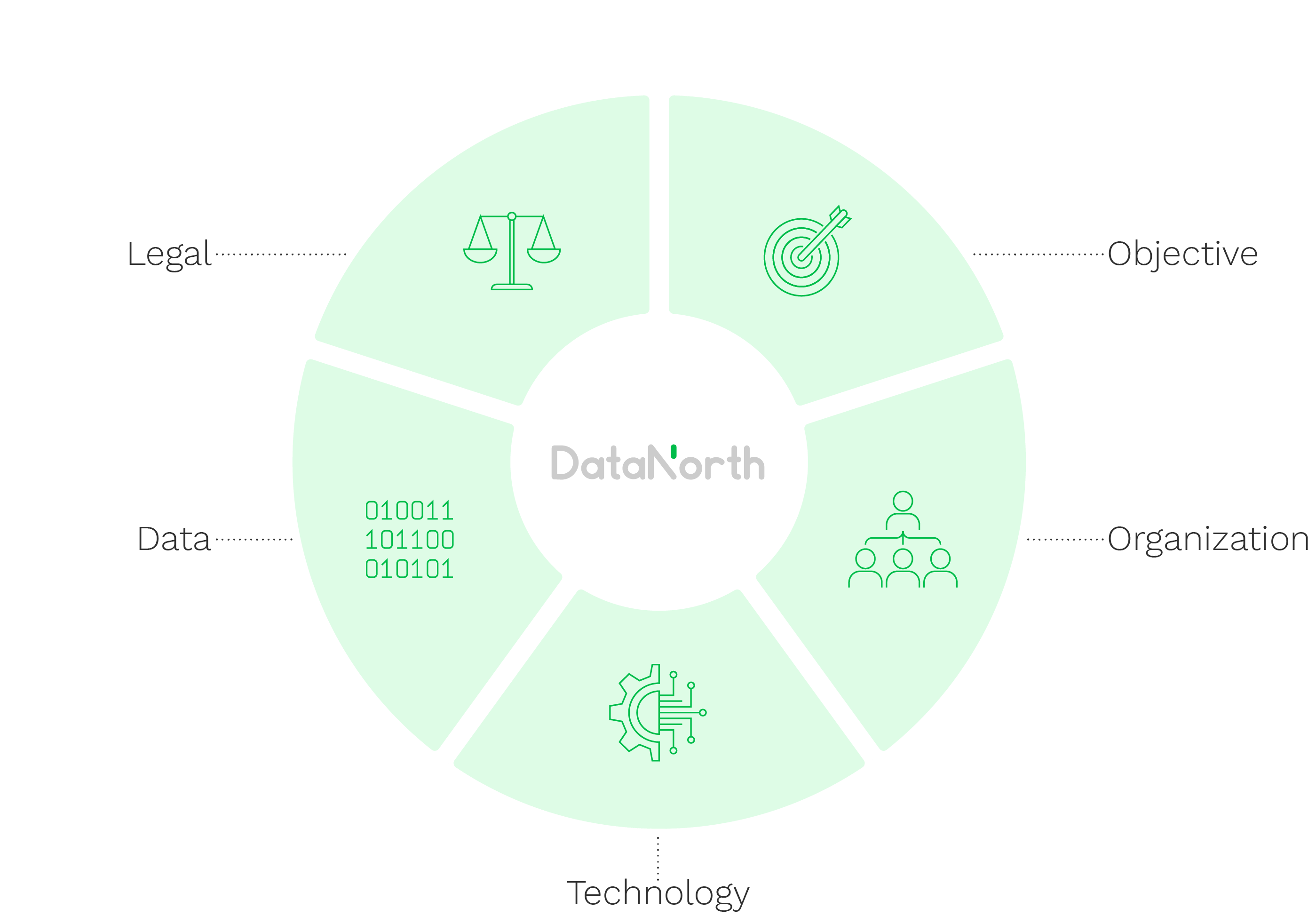 Data Quality & Quantity Assessment
Weak input = Weak output, one of the main rules when applying Artificial Intelligence
During our Data Quality & Quantity Assessment, we check which data is available, whether it is sufficient and of the right quality. 
In addition, we evaluate the steps of data preprocessing and data annotation. 
The Data Quality & Quantity Assessment can be performed at any time during a project.
AI Bias Assessment
According to research performed by Gartner, 85% of AI projects will produce incorrect results due to bias in models or the teams responsible for managing them. 
DataNorth has developed an AI Bias Assessment to prevent hidden discrimination and bias in Artificial Intelligence solutions. We analyze existing data, algorithms and models to see if they are correct and do not contain hidden bias.



Are you curious if your AI project is done the right way? Or are you looking for opportunities to improve your accuracy in your AI project? 
As an unbiased AI expert we carry out Second Opinions on delivered AI projects. We review and assess your completed project from A-Z based on 5 steps. Afterwards, we provide a report with a full review and possible recommendations.
Are you ready to start your journey in the world of Artificial Intelligence?