At Klippa we get the same question from prospect clients about 80% of the times. "How can information capturing influence my document and data processing?" is one of the most commonly asked questions. For us, it is a pretty easy question to provide an answer to, but we understand that for someone who is not an expert on Information Capturing (IC), it might not be.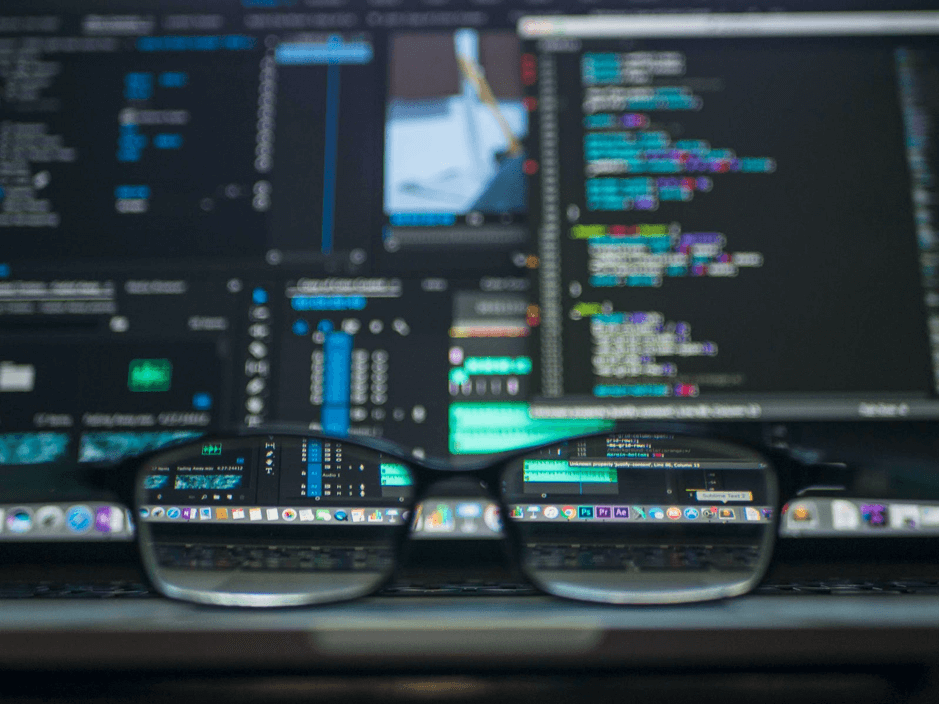 The short answer is: artificial intelligence (AI). Everyone is jumping on the hype train of AI since it is rather a mainstream topic. That would not be the case of course, if it wasn't for the decades of academic and corporate research.
The question that naturally arises now is what exactly is AI and why is it such a hot topic? Simply put, AI is used as a very broad term for any "intelligent" task/process a machine can do, that does not only refer to simple calculations but also minor to major cognitive decision making. In this blog for simplification purposes when we refer to AI or Robot, we are talking about the different algorithms that help the machine/computer to apply at least a minimal level of cognitive activity such as, understand, decide, learn and predict how to process certain information. In that context, the computer is here to automate and simplify the core tedious processes in combination with information capturing.

Why exactly should you care about all this information and trends? A research of HfS stated that AI automation expenditures will grow exponentially from $1.6B in 2018 to $2.7B in just 3 years. More and more companies will invest money into AI automation and Information Capturing. If one of them is a competitor of your company, then you might wanna see for yourself what the fuzz is all about. Missing such a wave might have a significant future impact!
Different contexts that AI can be applied to:
I am sure that the scenarios below are already familiar to you. Basically, you can find AI in:
Context of Natural Language Processing (NLP): This refers to algorithms that aid a computer to acknowledge every day human language contained in documents with text and databases (for example letters, photos, contracts, websites, etc), and make that language actionable.
Context of Machine Learning and Cognitive Automation: This refers to the actual machine learning algorithms that enable computers to "learn" and apply knowledge to the context of situationality. The term Cognitive Automation includes all the algorithms that learn, calculate, organize and decide, just like humans would. All in all, it refers to the basic cognitive decision making that every human is capable of
Natural Language Processing (NLP) in Depth
Information capturing is the extraction of raw text, or structured data, from documents. This is usually done with OCR technology. By default, OCR does not deliver a contextual understanding of what was extracted from a document. That makes it incapable of making the decision. For instance, if a customer complaint form, contains the words "insurance starting date," "change," "contact person on file" and "bad," what is the possible intent of that document? Is it a complaint about bad service for a recently opened insurance account that needed a starting date changed? Or a change to contact person on a recently open account or on an old account because the previous contact person is no longer alive? Is it a report or a request for a change claim? Is it for an account with more insurances active or just one?
In the example above, raw data or structured data extraction with OCR isn't enough. What was essential for the case, was the context of that data. Just extracting all the words is half of the solution. For the other half, most companies would need humans who can manually read the entire complaint form and decide which actions should be next. This is costly and slows the processing of the request.

This is where NLP kicks in and actually analyses the context of:
Classification (a type of content)
Topic/summary (what it's about)
Keywords/phrases/entities (key data points)
Sentiment (positive or negative content)
Intent/purpose/request (action being requested)
The benefit of NLP, is that it makes sense of the context of the document/data/situation and that helps the user to take the correct action. How can organizations get the most out of it? The answer can only come with use cases such as:
Assisting customer service manager with processing and responding to incoming emails/ paper requests (such as onboarding/offboarding an account, add/cancel policies, change beneficiary/guarantor, change address/mobile etc.)
Comparing/editing extracted data from entities with blacklists/whitelists to build a touchpoint for fraud or compliance detection
Processing of contracts and agreements
Processing website pages and social media streams to build and maintain customer engagement.
Automate internal document and database search capabilities, incoming documents, but also for documents already in the system
Machine Learning and Cognitive Automation in Depth
As already explained, machine learning and cognitive automation, in combination act just like a human. To put it simply, they enable computers to actively learn and then take action on that knowledge. Imagine the machine learning from documents for more automated processing as an example. Initially, the systems built by Klippa learns a set of rules that are pre-determined. From there the system gets smarter with time as it learns from the machine learning model that is included. In that unique way, our Klippa OCR and Klippa Invoice processing can mimic human behavior when it comes for example to Accounts Payable.
The example given for the accounts payable of course can be generalized given that machine learning has application over multiple tasks and industries. That is because the system spectates and learns the repetitive/dull, manual steps taken by a human user, and then generates a replication robot that follows the exact same steps, freeing up many time-slots for the employee to focus on more value-added work.
Machine learning and cognitive automation are also key components of predictive analysis. An analysis very valuable for every CEO,COO and CFO. Because these managerial units not only want to know what happened historically, but also want to use that data to come up with incremental improvements in business operations. The latter has a direct impact on profitability, thus it is crucial to keep an eye on.
Cognitive automation can take advantage of a document, data and process analytics to build models that learn, estimate, plan and automatically decide on the best action to take depending on the situation – just as a human would. But at a much faster and larger scale, for a much lower cost. For example, if a customer onboarding system stumbles upon a new applicant profile with all the physical documents that closely matches prior applicants who were rejected manually by the employee, the system can take the initiative to adjust settings to automatically reject the new applicant without employee intervention, freeing time of the employee to work on something more important. That is a simple use case of how the Klippa can aid in the screening step of a recruitment agency.
Software as a service (SaaS) is greatly enhanced by the existence of Machine learning. Klippa OCR, also known as cloud-based information capture, is a rapid learner on a massive aggregate scale. That means that the knowledge base is continuously growing over time since more and more of our clients are submitting documents and get back results within seconds. If you want to take it one step further and automate the whole Accounts Payable process, with Klippa Invoice Processing, you can now submit an invoice to our cloud capture service and your invoice data will be extracted and will be returned to you automatically or sent directly to your ERP system for further processing within seconds.
What does the future of AI hold?
In the blog we took a deep dive into how information capturing with AI increases time efficiency, enhances operational efficiency, ensures compliance and positively spikes the customer experience through digitization of business processes.
Glazing at what the future holds, can be easy if one spends some time at the 451 Research. They have distinguish the AI, as something that plays a key role in increasing the customer engagement through simple tasks and applications such as:
Virtual Assistance
Management of Forecast
Recommendations of content
Conversion of Sales
Insights about Engagement
Recommendation of Responses
Prioritization of Leads
Recommendation of Products
AI Expertise You Can Use Today By Klippa
Klippa is a key player in automated document processing. We have been in the commercial AI space for many years already. The Information Capturing software uses technologies such as machine learning, rule-based matching, classification of document and product, natural language processing to perform document clustering and classification, OCR, data extraction, document detection, facial recognition, signature verification and signer identification. In case your case was not covered, make sure to contact us. We are sure that we can make it happen!
To learn more about Klippa products call us at +31 50 211 1631or shoot a message at info@klippa.com